Detroit is the darling of the media.
Detroit is the darling of the media. Whether it is to bash it or celebrate it, Detroit is good for a story.
It will be a decade or more before the historians will start to connect today's dots with tomorrow's reality.
I'm not making predictions, just observations.
Since 2008, I've had the opportunity to spend a couple of weeks each year learning about Detroit from people who are there living, working and trying to make a difference.  I am co-director of a study abroad program for university undergraduates called IHP Cities in the 21st Century.  It is a thematic, comparative program that sends 35 students each semester to three cities on three continents after a two-week foundational orientation in the US. We expect them to learn from places by the simple act of learning ways in which people, planning and politics make these cities the places that they are.   For the past three years, in partnership with the University of Detroit Mercy Detroit Collaborative Design Center (UDM DCDC), we have initiated our fall semester in Detroit. 
In Detroit, the students live downtown, get around by bus, learn from NGOs, meet a few politicians, explore neighborhoods, listen to lectures on the city, find music and food, and generally try to get under its skin.  They talk to a lot of people.  They teach each other what they have individually learned. At the end of the semester, they have performed three more variations on that dance in three more cities across the globe that are as different from Detroit as they are from one another.
Students leave Detroit surprised and energized. So do I – every time.  Because Detroit is not unique.  It has big city problems, even as its population famously shrinks faster than predictions.  Detroit has inequality, segregation, job loss, poor education, abandonment, and food deserts. It also has loyalty, investment, creativity, and cool. It has inadequate infrastructure, schools and services.  It has world class museums, farmers markets and architecture.  And it has a lot of land.
In other words, Detroit is like most cities around the world.
If you focus on the similarities rather than the differences, the problems of Detroit seem at least as solvable as the problems of other cities.  It turns out that highly livable cities have huge challenges but they still work pretty well for many people.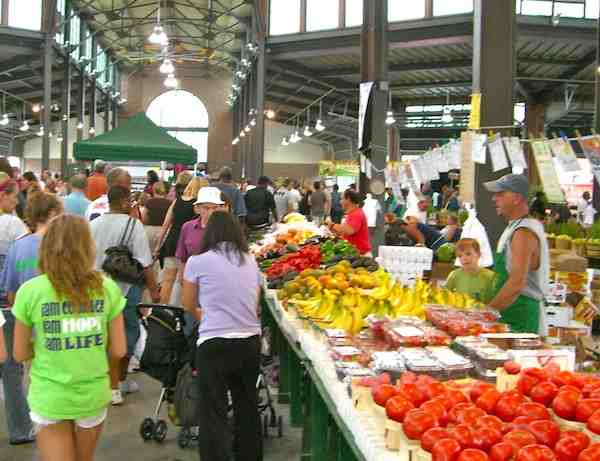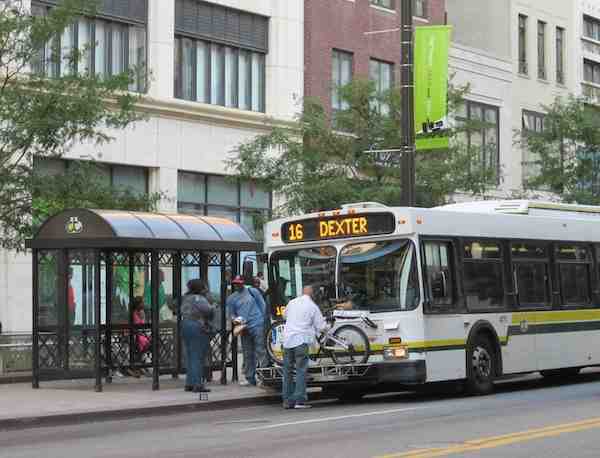 What makes a city thrive or revive?  There are many precedents, but the particular alchemy is reliably unpredictable.  I don't know what will happen in Detroit.  But I do know cities can't thrive without people and people create a particular alchemy, and there are plenty of people dedicated to the idea of Detroit, and dedicated to the physical place of Detroit.
On successive days we had two panels discussions that I might characterize as Detroit the former and Detroit the future. The first panel included speakers who were participants in and historians of the labor movement in Detroit.  The purpose and value of the United Auto Workers was unambiguous; the effectiveness of its organizing compelling.  It was easy to be persuaded that organized labor would once again be the backbone of Detroit.  The following day, a collection of entrepreneurs inspired the group with narratives of amazing possibilities, tremendous challenges and the exhilaration of uncharted opportunities.  This, too, was a compelling vision for the future of Detroit.
These aren't competing ideas. Detroit, like every city, needs multiple future visions. And Detroit has, and is attracting, people with plenty of vision. Besides individuals, the auto companies are still paying attention and the foundation money that is poured into Detroit  is equal to the entire GDP of some small countries.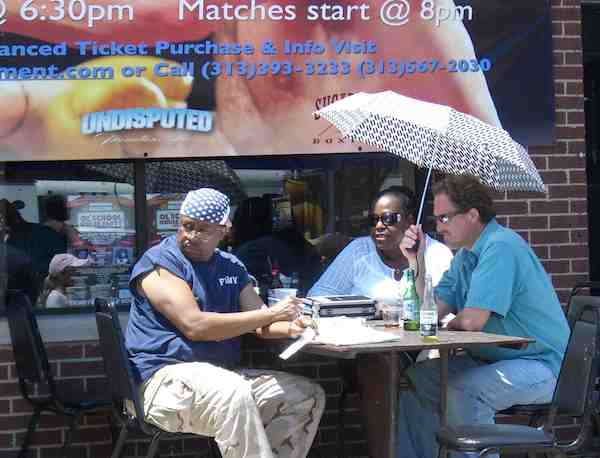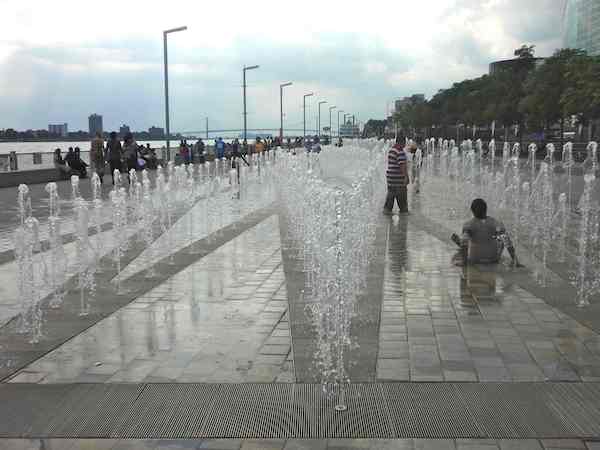 The city has political cronies, corruption and byzantine bureaucracies.  It also has ambitious politicians who figure the opportunity for changing the tone is wide open. 
Charles Pugh, the City Council President, a newscaster turned politician who aspires to be mayor, joked to our students that he will have no trouble surpassing the achievements of his predecessors – all he has to do is stay out of jail.  In all seriousness, Detroit has political challenges and people who are willing to take them on.
In other words, Detroit is like most cities around the world.
A lot of people have left Detroit; they have been leaving Detroit for decades. And people are coming to Detroit.  Some people who are there wish they could leave.  And some people have left and come back. With very little prompting, you learn that they were born here and wouldn't think of living anywhere else or that they were born elsewhere (including elsewhere nearby) and see the city as the place for entrepreneurism and experimentation and enthusiasm.  All cities are places of in and out migration.  That is how they thrive and change.
In the 60's and 70's people left the cities in the US.  Some of them went to the suburbs; some of them went "back to the land" and moved to rural California or Vermont.  In the 80's and 90's people came back to the cities and made them alive again.  They were immigrants from other countries and from the suburbs.  They moved to neighborhoods that had been devastated and deserted because real estate was plentiful and cheap.  People who move to Detroit can get both – the wide open spaces and potential for self sufficiency coupled with the amenities of urban living.  People who are heading to Detroit are young, they are ready to take on some risk for the opportunity to go to a place where it seems anything is possible. 
Perhaps Detroit isn't quite like most cities around the world.