Save the Partnership for Sustainable Communities
Geoff Andersen, president and CEO of Smart Growth America, explains the great work accomplished so far by the Partnership for Sustainable Communities and asks that readers pressure their senators today as a critical vote on program funding goes before the Senate tomorrow.

Since it started in 2009, the federal Partnership for Sustainable Communities has provided grants and direct assistance to over 200 communities across the country, in all 50 states and the District of Columbia. These communities, home to over 80 million Americans, have gotten help with dozens of kinds of planning-related projects, including everything from transit planning to infrastructure improvements to making streets more pedestrian-friendly.
The Partnership is an innovative interagency collaboration between U.S. EPA, DOT and HUD, and working together the three agencies have made federal investments more effective and more efficient. The Partnership's programs help communities plan for growth in ways that will strengthen entire regions and their economies – exactly the type of federal investment the country needs as it works to recover from the economic downturn.
The Partnership brings great benefits to the communities it works with. But last week, as part of its 2012 appropriations, the U.S. House of Representatives voted to eliminate funding for these community programs.
The Senate is scheduled to vote on funding for the Partnership tomorrow, September 20, making today a critical time to ask your Senators to support these programs.
When cities, towns and suburbs plan their future transportation, housing, water and sewer infrastructure and public services strategically, they save money and so does the federal government. This type of investments also deliver value well beyond their dollar amount. Envision Utah,for example, received $1 million of its $8 million budget in the form of a grant from the EPA and the Federal Highway Administration. Once implemented, Envision Utah's plans will save Utah and the Salt Lake City region $4.5 billion in infrastructure costs, much of which is usually paid for by the federal government.
The City of Albuquerque, NM, used these strategies to study infrastructure and real estate demand and determined that targeted investments would save the city hundreds of millions of dollars. Non-strategic development for roads and sewer systems could cost the city more than $2 billion, but a more strategic plan could save Albuquerque more than $355 million. That kind of efficient local government investment will positively impact the entire region's budget.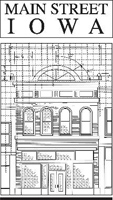 The Main Street Iowa Program, a public-private partnership, has also used the Partnership's strategies to help revitalize 47 communities across Iowa. Small towns like Oskaloosa (pop. 11,000) credit the program for creating more than 150 small businesses that support over 350 jobs in downtown Oskaloosa. That translates to $15 million in private investment in the city, and nearly $1 billion in private investment statewide.
The Partnership for Sustainable Communities is an investment in more efficient and effective government. It helps communities break down barriers in existing federal housing, transportation and infrastructure programs while providing an incentive for improving regional collaboration among public, private and non-profit stakeholders. Projects supported by these grants are the product of local leadership driven by the vision and values of local residents, save households and their municipalities money and help to build a 21st century economy.
---
Geoffrey Anderson is the President and CEO of Smart Growth America. Geoff came to his current position after eight years heading the Smart Growth Program at the U.S. Environmental Protection Agency. Geoff is a leader in the smart growth movement, and one of the authors of the foundational ten smart growth principles.
Topics