In SF, You Are the Bike You Ride
Graphic designer Tor Weeks captures the essence of the bicycle culture in San Francisco by classifying the types of bikes by neighborhood.
The Huffington Post reports:
"In San Francisco, few things reveal more about a person than their bike. Is it expensive? Is it covered in Bike Coalition stickers? Does it look like it gets daily use? Or is this clearly the same mountain bike its rider has had since their sophomore year of high school?
Any veteran San Franciscan can take one look at person's ride and use every scrap of information it reveals to judge them unmercifully. However, while checking out this bike, someone else will be looking at your bike and judging you in turn. It's the circle of life and it moves us all."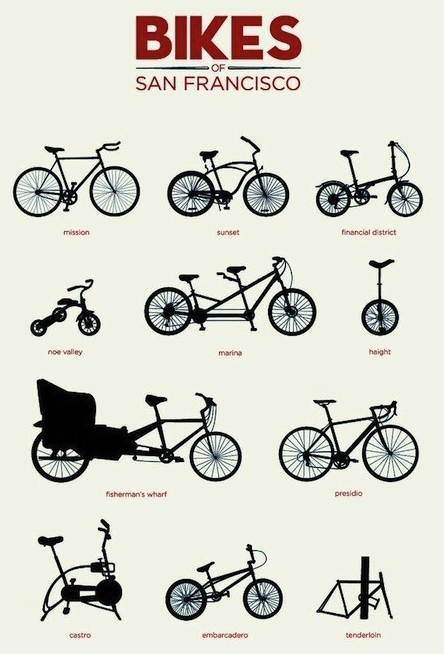 Published on Monday, August 29, 2011
in