The Story of the High Line
The Sundance Channel has produced a series of short films profiling the landscape architects, officials, activists, writers, and Ethan Hawke and Kevin Bacon about how the High Line park came to be.
"Sundancechannel.com is excited to present HIGH LINE STORIES as part of our original programming in Digital Shorts. The series tells the story of the High Line in New York City, profiling those involved in transforming this 1.5 mile elevated railway along the west side of Manhattan into a park in the sky. From celebrities to City officials, from artists to architects, each episode explores their relationship to the High Line, what it means for New York City, and how it represents an example of taking a derelict post-industrial site and making it green and beautiful."
Streaming videos at the provided link.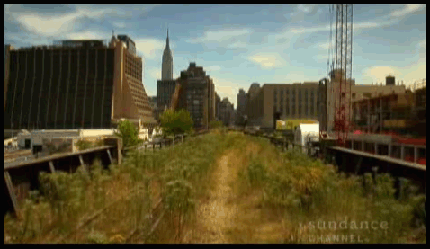 Published on Thursday, May 28, 2009
in