Decades after its founding, New Urbanism design movement retains a serious reputation problems among American urbanists.
---
Decades after its founding, the New Urbanism design movement retains a serious reputation problems among American urbanists. Despite a broad-based interdisciplinary membership, for many the movement is defined by a handful of large, high-profile green field projects like Celebration and Seaside, Florida, and The Kentlands in Maryland. This view ignores its other successes, ranging from overhauling obsolete zoning codes, developing sensitive infill projects, and improving the quality of public housing through the HOPE VI program. However, much more than an unfair stereotype of the movement, the reputation problem runs to the core of intellectual life among American urbanists, speaking to the way our cities our developed and studied.
Big city planners and professors – always the intellectual heart of the profession – don't quite understand what the big deal is. "I call myself an old urbanist" one longtime observer of the urban scene and Washington, D.C. resident commented to me once, "[New Urbanists] think everything they do is so new." Another otherwise well educated architecture student (trained in the Northeast) sneered that the movement was nothing more than the creator of "several failed communities," brushing off my protestations that the group had a major conference, thousands of diverse members, and designed projects that didn't always follow neotraditional design. Still more have casually dismissed the movement on the basis of its "exclusivity," somehow twisting commercial popularity into a negative attribute.
The problem with these criticisms is that they overlook a movement responsible for a trenchant critique and comprehensive vision for American cities. The Charter of the New Urbanism sets out a clear vision for American regions and cities. Among systematic descriptions for what development should look like, the alternatives are few. They include modernist city planning (now discredited as too rigid), Smart Growth (too vague on all-important design details), Farr's Sustainable Urbanism (new and idealistic), Leinburger's Walkable Urbanism (too simplistic), or urban planning pragmatism, that holds every place more or less equal. As far as I can tell, this is the dominant paradigm of the American Planning Association.
Meanwhile, urbanists ensconced in slow growing urban cores aren't sure what the fuss is about – they've always thought the suburbs poorly designed and continued to study what they always have, generally communities with high density, public transportation, and good urban design. In his book Edge Cities, Joel Garreau relishes the confused reaction of an Eastern academic he takes to the Houston Galleria. His mental equipment was simply unprepared for the pattern of contemporary American urban growth, or so Garreau says.
The cause of this odd mismatch between New Urbanists and old urbanists goes to the root of how American cities are built. The new urbanist's ideology was forged as a reaction to the suburban built environment as they found it, one urban thinkers have had a small role in shaping. Nearly as soon as they allowed themselves to believe their ideas had created the suburbs, center city intellectuals began a decades-long ineffectual barrage on their culture, form, and aesthetics, while meanwhile celebrating urban life. (Works by Lewis Mumford, Jane Jacobs, Herbert Gans, William Whyte fit into these categories.) And suburban growth, minimally or rarely designed by intellectual leaders, barreled on, oblivious to the protestations of critics. The growth was often planned, but by profit-motivated companies and pragmatic municipal governments.
The result is an intellectual bifurcation between one urban intellectual strain that never changed, and those whose ideas were forged through contact with newer urban landscapes. Thus we are brought to the odd paradox today, where commentators are just as critical as ever about sprawl with just as few answers as ever, and the New Urbanists struggle against a persistent cognitive roadblock, a result of decades of urban thinking running another direction.
In this tango between the intellectual and physical worlds, the intellectual winds are beginning to shift. High gas prices and expanding popular interest in sustainability have energized debates about regional development, transportation, and land use, shaking up ossified arguments between intellectual schools. The critics of New Urbanism has every right to their views, but should ensure they are reacting to the ideas that define the movement, not a media stereotype. Responsible professionals should have some sort of philosophy regarding urban growth, shaped as it is by policies, values, and markets we control. There is much to criticize in New Urbanist projects, but much to learn from them as well. Those who would toss out the movement entirely should consider what philosophy they have regarding how our cities and towns should be structured -- and how new growth should be accommodated.
---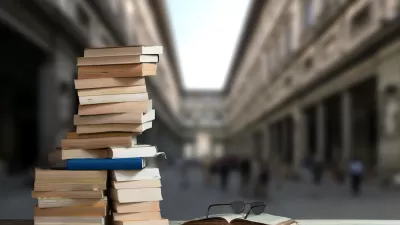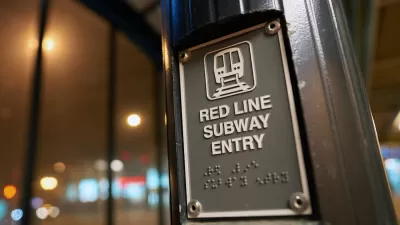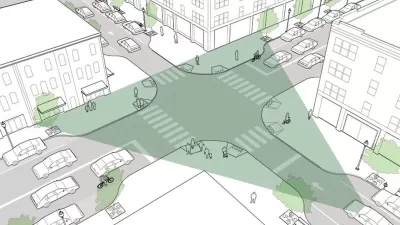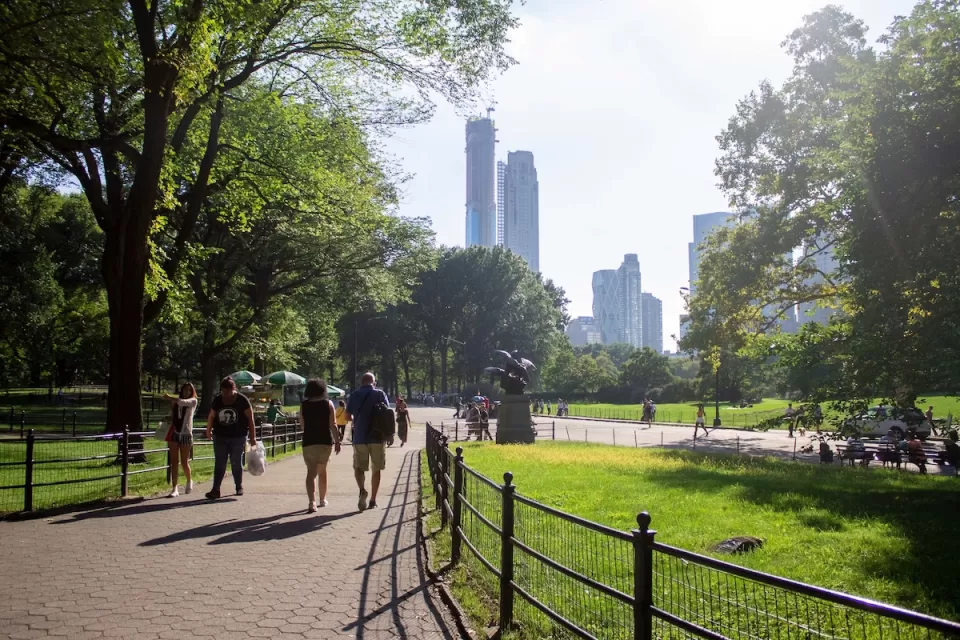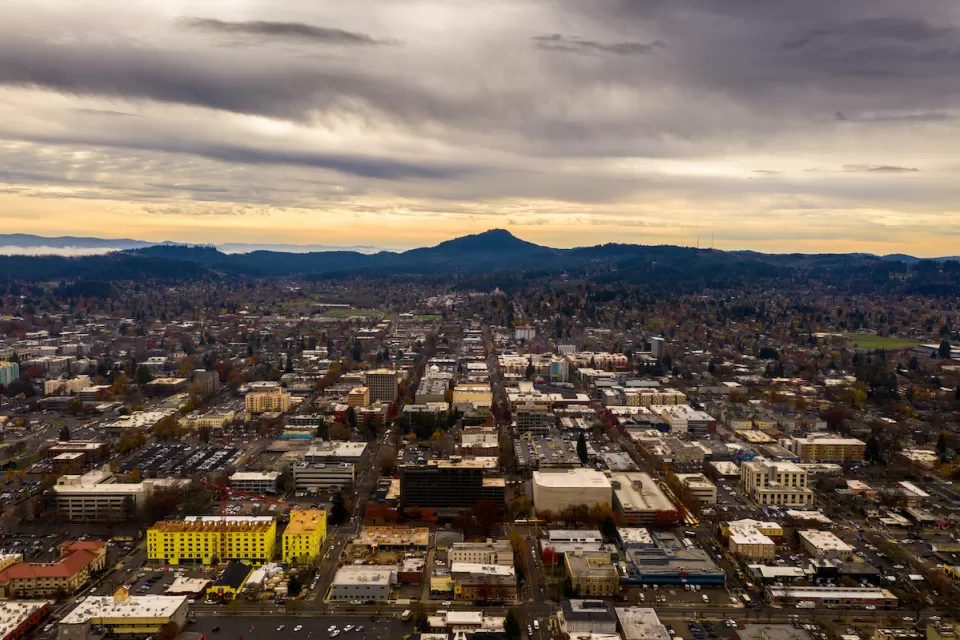 Eugene Ends Parking Minimums
In a move that complies with a state law aimed at reducing transportation emissions, Eugene amended its parking rules to eliminate minimum requirements and set maximum parking lot sizes.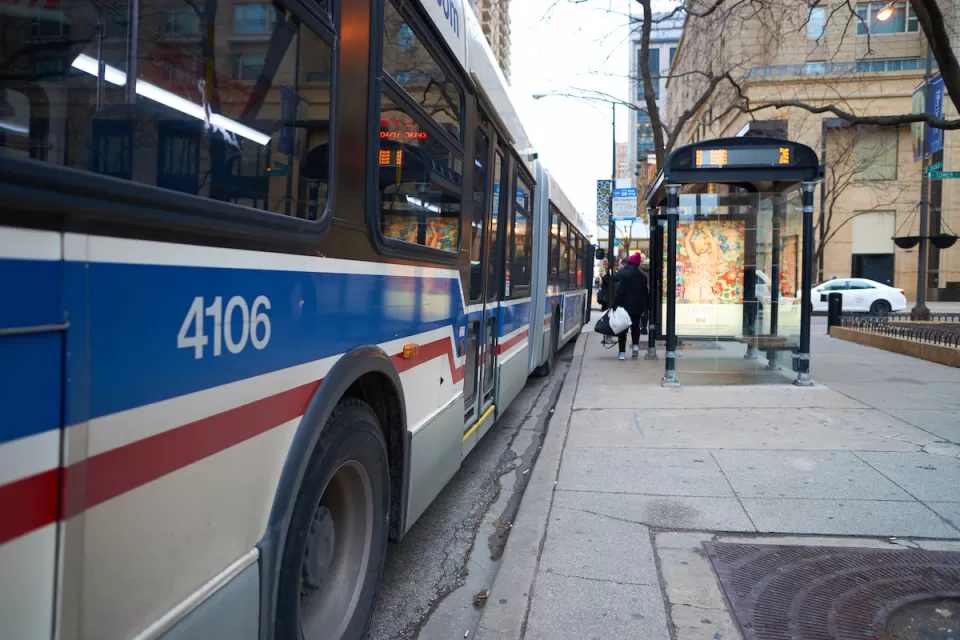 This six-course series explores essential urban design concepts using open source software and equips planners with the tools they need to participate fully in the urban design process.
Learn the tools for implementing Universal Design in planning regulations.
View More