Fifteen years ago, Los Angeles passed a law to preserve residential hotels as housing of last resort. Now, amid the homelessness crisis, Capital & Main and ProPublica found some hotels may be violating that law by offering rooms to tourists.
---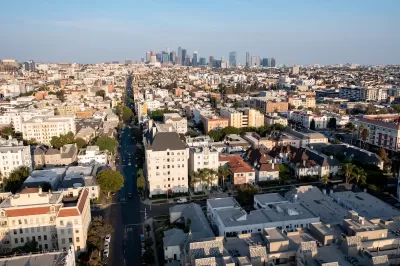 This story was originally published by ProPublica. The article was produced for ProPublica's Local Reporting Network in partnership with Capital & Main. It was also co-published with LAist. Sign up for Dispatches to get stories like this one as soon as they are published.
By law, the American Hotel in downtown Los Angeles is supposed to be reserved for residents who can't afford to live anywhere else. For decades, the building was a haven in the city's sky-high housing market, where artists, musicians, and people down on their luck could rent rooms for about $500 a month. At the end of the day, longtime tenants would hang out at Al's Bar, a legendary punk and alternative rock venue on the ground floor where bands like the Red Hot Chili Peppers played long before they sold out stadiums.
But amid the largest homelessness crisis in the nation, the American's owner has turned the building into a boutique hotel where tourists can book rooms for as much as $209 a night.
And the city has done nothing to stop him.
Long before Los Angeles Mayor Karen Bass declared a housing emergency last year, city officials recognized that affordable housing was vanishing and sought to address it by making it difficult for developers to scoop up the residential hotels whose single-room dwellings were the only places many people could afford. Residential hotels consist of small, bare-bones rooms, some with shared bathrooms and most with no kitchens, in aging downtown buildings and roadside motels. In 2008, the LA City Council passed an ordinance to place strict limits on the conversion of more than 300 such buildings, totaling nearly 19,000 rooms (about 15 percent of the city's lowest-cost housing units today).
But seven years later, the American's new owner, Mark Verge, called the residents to a meeting. He said he planned to remodel the crumbling building and, according to tenants, offered to pay them to move. For months before the meeting, rumors had swirled around the American, said Jomar Giner, a barista who lived there until late 2014. The main topic on everyone's mind, she said, was: "They're going to ask us to move, but where are we going to live?"
Many of the American's residents said they took Verge up on his offer, unaware that his plan to eventually turn the American into a tourist hotel was supposed to be illegal under the residential hotel law. The conversion disrupted a tight-knit community that had lived at the hotel for years—including at least one person who said he ended up sleeping in his car.
Under the law, Verge was required to compensate the city for the loss of affordable housing by either building replacement units or paying into a fund for housing construction. In Verge's case, that could have cost more than $10 million. But like many landlords, Verge did neither of those things, and the city Housing Department didn't compel him to, even though the law provides for $250-per-day fines and jail time for violators.
Scouring city records and online advertisements, Capital & Main and ProPublica identified 21 residential hotels, totaling more than 800 dwelling units, that were supposed to be preserved as housing but that have recently been on offer to tourists.
"That is illegal by statute and problematic for several reasons," because residential hotels are supposed to be for the city's lowest-income people, said Deepika Sharma, a housing law professor at the University of Southern California. "These are the folks struggling the most."
It's a staggering loss considering the severity of LA's affordable housing shortage and what it would cost to replace 800 dwellings: more than $475 million at the current average cost of nearly $600,000 for the construction of a single affordable unit.
Some hotels have done little to hide their boutique transformations, advertising "expertly crafted" cocktails in a lobby bar and "a whimsical home away from home" for $270 a night. The hotels list rooms on their websites, on travel platforms like Expedia and Booking.com, and on outdoor signs.
The American says on its website that the hotel in LA's Arts District provides "affordable options for guests who are looking to make the most of their visit to the city of angels without blowing their entire vacation budget."
Yet none of the 21 hotels, including the American, have received clearances from the city that would indicate they've replaced the low-cost housing they've taken off the market, Housing Department records show. Nor have the owners taken the other option of paying the fee to the city's Affordable Housing Trust Fund. And none have been fined or prosecuted for failing to comply.
LA Housing Department director Ann Sewill referred questions to her staff. "We need to enforce it better," said Greg Good, a senior policy adviser at the agency. "We're working 24/7 to get there, and we've got to get better."
Verge—who founded Southern California's go-to apartment listing service, Westside Rentals, before selling it to CoStar Group, the parent company of Apartments.com — insisted he was unaware of the residential hotel law and of the American's inclusion on the city's residential hotel inventory. "I don't know about this magical list," Verge said, though records show the city informed his lawyer that the American was residential after he bought the hotel in 2013.
Verge said he has been paying the city's hotel tax for years and noted that he has openly advertised the American as a hotel. "Do you know how many banners I've put on that thing?" he said. "I definitely don't think I'm violating any law."
The story of how Verge was able to convert the American into a tourist hotel underlines the city's failure to preserve affordable housing — and how easily landlords have avoided the law.
FULL STORY: Checked Out: How LA Failed to Stop Landlords From Turning Low-Cost Housing Into Tourist Hotels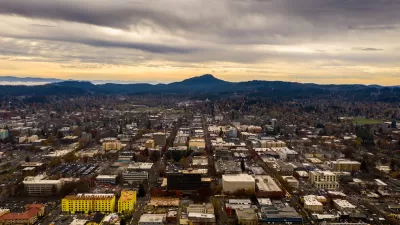 Eugene Ends Parking Minimums
In a move that complies with a state law aimed at reducing transportation emissions, Eugene amended its parking rules to eliminate minimum requirements and set maximum parking lot sizes.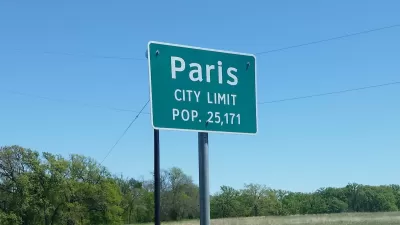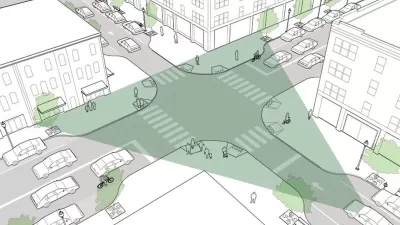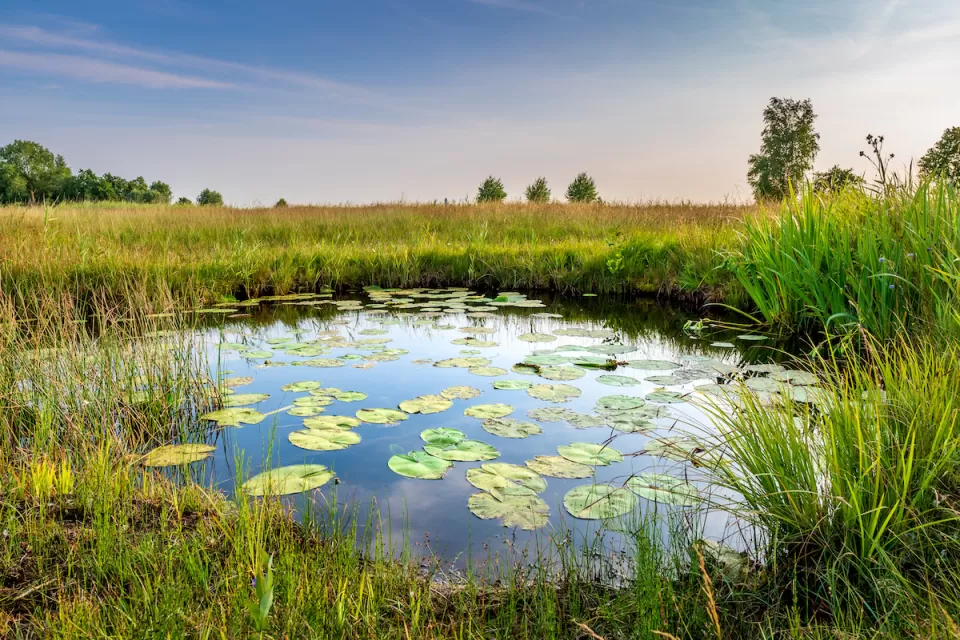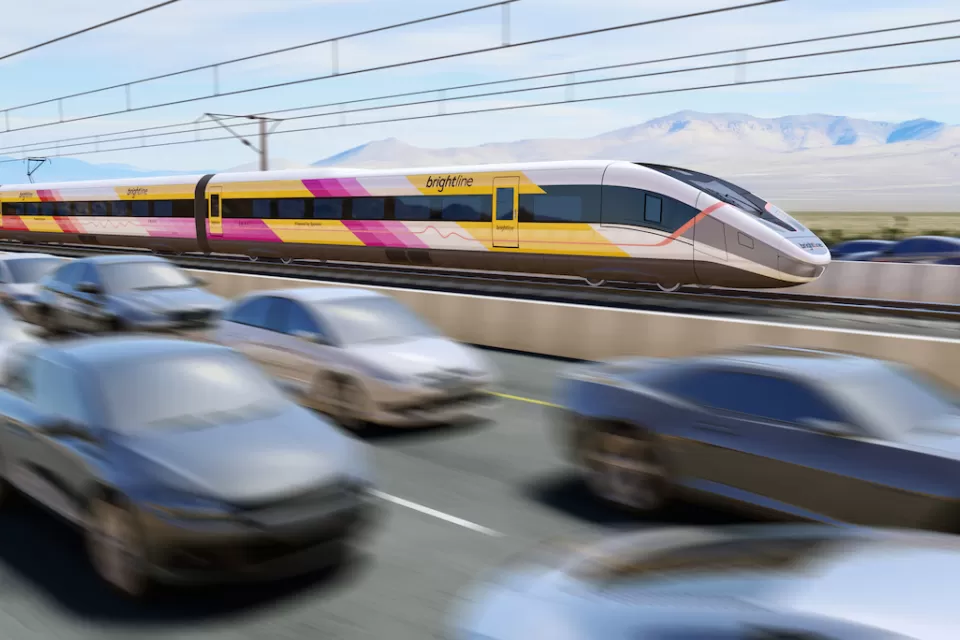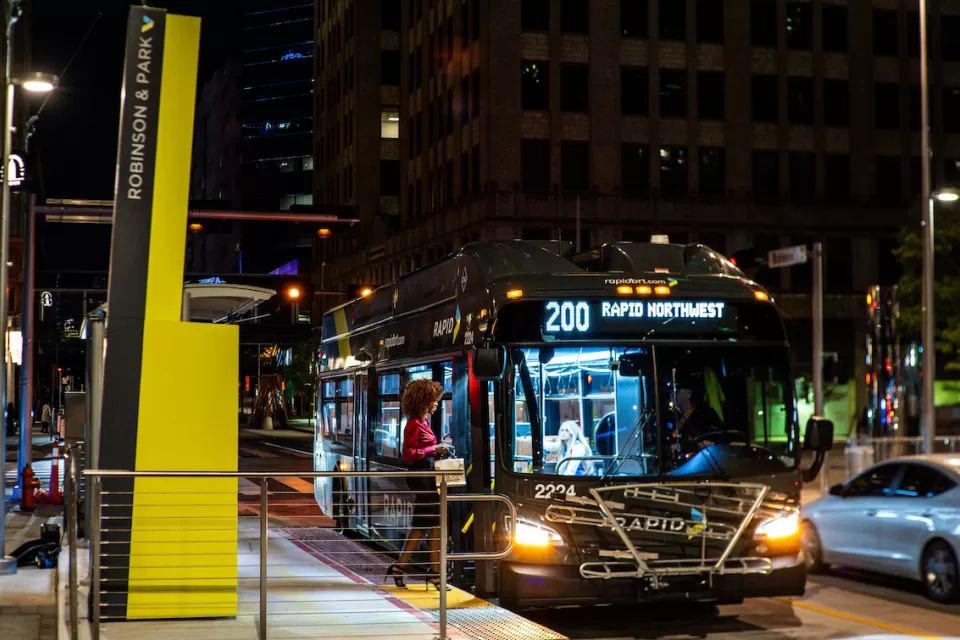 This six-course series explores essential urban design concepts using open source software and equips planners with the tools they need to participate fully in the urban design process.
Learn the tools for implementing Universal Design in planning regulations.
View More