Brazil and the U.S. lead the world in daily COVID-19 cases and deaths. Western Europe is undergoing a third wave of infections, resulting in a new round of lockdowns, yet most of these nations are not among the 12 hotspots shown on a global tracker.
---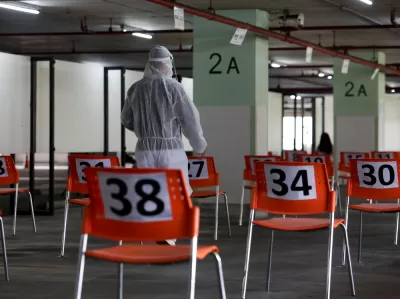 The coronavirus pandemic, by definition, is global. As of March 20, over 123 million people have been infected by COVID-19 and it has killed more than 2,709,000 people according to The Washington Post's global coronavirus data tracker.

To see how the United States is currently doing in comparison with the rest of the world, the data tracker has a graphic titled, "How the U.S. compares to other regions" found just below the global map titled, "Where the virus is surging." Among the eight regions, four stand out on March 20 because their case incidence (daily new cases per capita based on a 7-day rolling average) rates are in double digits:
South America: 

24 daily new

 

reported cases

 

per 100,000 residents; 

+6

% 

increase

 

in new 

cases 

in the past 

week

Europe and Russia: 

24 daily new

 

reported cases

 

per 100,000 residents; 

+10

% increase in new cases in the past week

The United States: 17 

daily new

 

reported cases

 

per 100,000 residents; **[

-3

% 

decline in new cases] in the past week

The Middle East: 10

 daily new

 

reported cases

 

per 100,000 residents; +11% increase in new cases in the past week
Global hot spots
When viewing total new cases, i.e., not adjusted for population, Brazil and the U.S. continue to be in a class of their own: 72,573 (7-day rolling average of daily new reported cases) and 55,190, respectively. India is next with just over 29,000. Adjusting the hot spots graphic (which can be found quickly as it is one of four metrics linked just below the second introductory paragraph) to show daily deaths, the 7-day rolling average for Brazil is 2,173 and 1,503 for the U.S. India is not shown as it is not among the 12 hot spots for deaths.
However, when cases and deaths are viewed on a per capita basis (by clicking on "adj. for population,") countries appear that have received little if any media attention. The graphic only shows the top 12 nations, which must have a population of at least one million, for the two metrics of cases and deaths.

Eastern Europe is the world's hottest region
Europe dominates the case incidence list, followed by the Middle East. However, all are Eastern as opposed to Western European nations with the notable exception of Sweden.
"Eastern Europe is struggling to contain a growing wave of coronavirus infections as the spread outpaces vaccinations," report Wojciech Moskwa and Peter Laca for Bloomberg News on March 11 (source article).
The Czech Republic is suffering the most, with infections rising more than 10 times faster than in Germany, according to data from the European Centre for Disease Prevention and Control.

Slovakia, Hungary and Poland are experiencing the most severe outbreaks in months. The Czechs lead the world in [cumulative] deaths per population, followed by the U.K. and Hungary, which recently overtook Italy, according to Johns Hopkins University data.
The Johns Hopkins mortality data (click on "deaths per 100,000" rather than "observed case-fatality ratio") shows cumulative as opposed to current mortality, i.e., since the novel coronavirus was first identified in Wuhan, China, in December 2019. Following Hungary are Italy, Bulgaria, the U.S., and Mexico. This post looks at current case and death data based on a 7-day rolling average.
Top three in daily new cases
The top three nations in daily case incidence on March 20 are Estonia, the Czech Republic and Jordan with 113, 97 and 80 daily new cases per 100k (7-day rolling average), respectively. #12 is the "West Bank and Gaza" with 43 cases per 100k, the same as New Jersey – which leads the U.S. in daily new cases per capita according to the Post's U.S. data tracker on March 20.
After Jordan and before West Bank & Gaza are Hungary, Serbia, Moldova, Poland, Bulgaria, Lebanon, Sweden, and North Macedonia.
Daily new deaths per capita
Eight of the hot spot nations in case incidence also appear on the top 12 list for daily new deaths per capita, led by the Czech Republic, Hungary, and Bulgaria. Also on this list but not on the case incidence list are Slovakia, Bosnia, and Brazil.
Reasons for Eastern European surge
"After taming the initial wave of the virus, the region's advantage slipped away as governments removed unpopular restrictions and were generally slow in reinstating them when the number of cases spiked in the last months of 2020," add Moskwa and Laca.

Critics say east European governments generally responded too late to an outbreak of the virus last fall. Many reopened shops and even pubs for several weeks before Christmas, following a brief respite in infections, helping fuel the virus in early 2021, according to epidemiologists.

Read more from Bloomberg News on how the second wave hit eastern Europe.
**Footnote: There is a discrepancy between the Post's U.S. and global trackers on the percentage change in new cases in the past week for the U.S. "This is unfortunately due a massive 'anomaly' day in Missouri where 80,000 probable cases were reported in one day to its case count," explained Armand Emamdjomeh, graphics assignment editor, in an email on March 15. Best to go with the former which is consistent with other Covid-19 U.S. data trackers.
Related in Planetizen:
Correspondent's note: For readers who encounter a Bloomberg News paywall, the source article also appears on Bloomberg's Indian affiliate, Bloomberg | Quint.
FULL STORY: Vaccine Speed No Match for Covid Wave Sweeping East Europe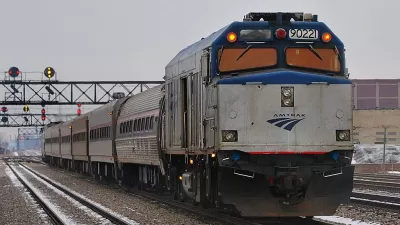 Amtrak Ramping Up Infrastructure Projects
Thanks to federal funding from the 2021 infrastructure act, the agency plans to triple its investment in infrastructure improvements and new routes in the next two years.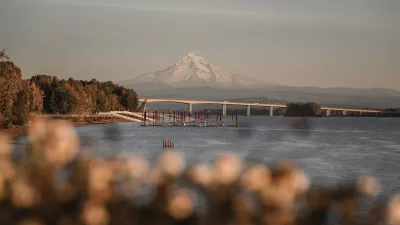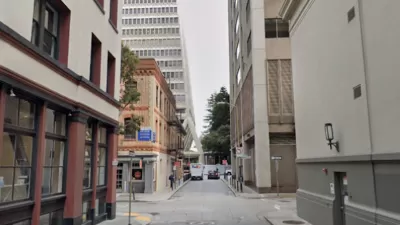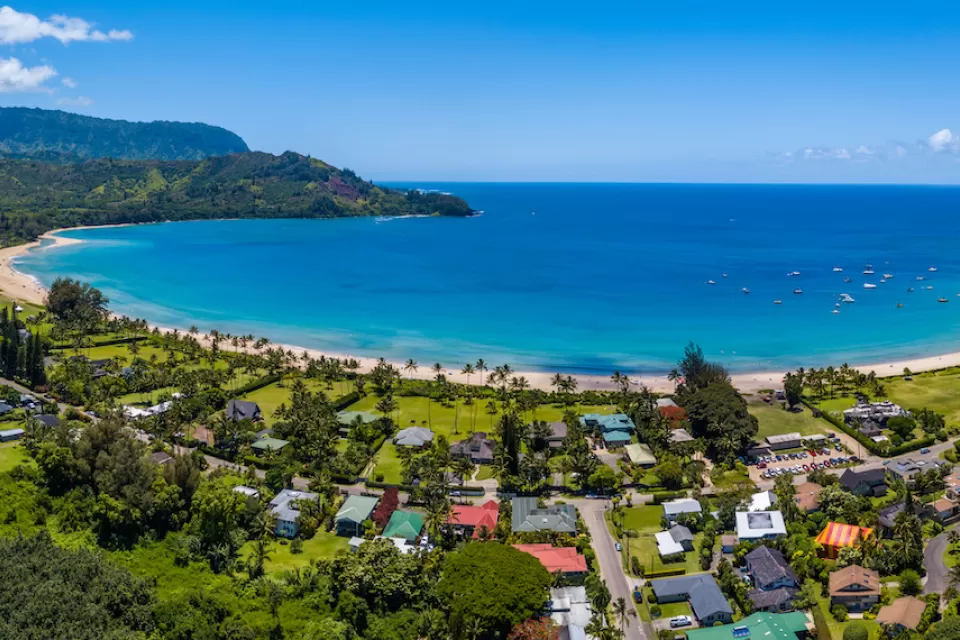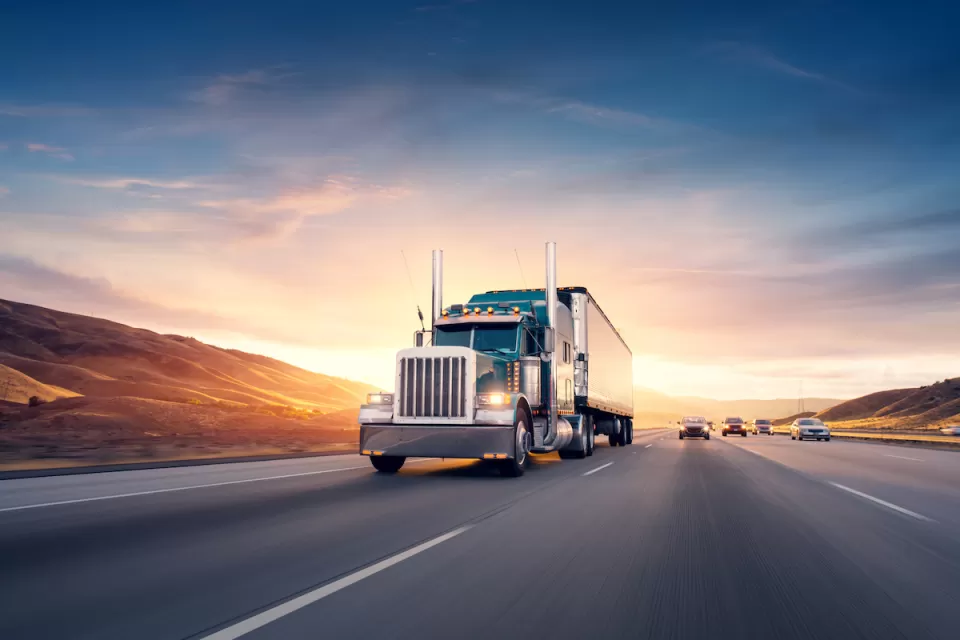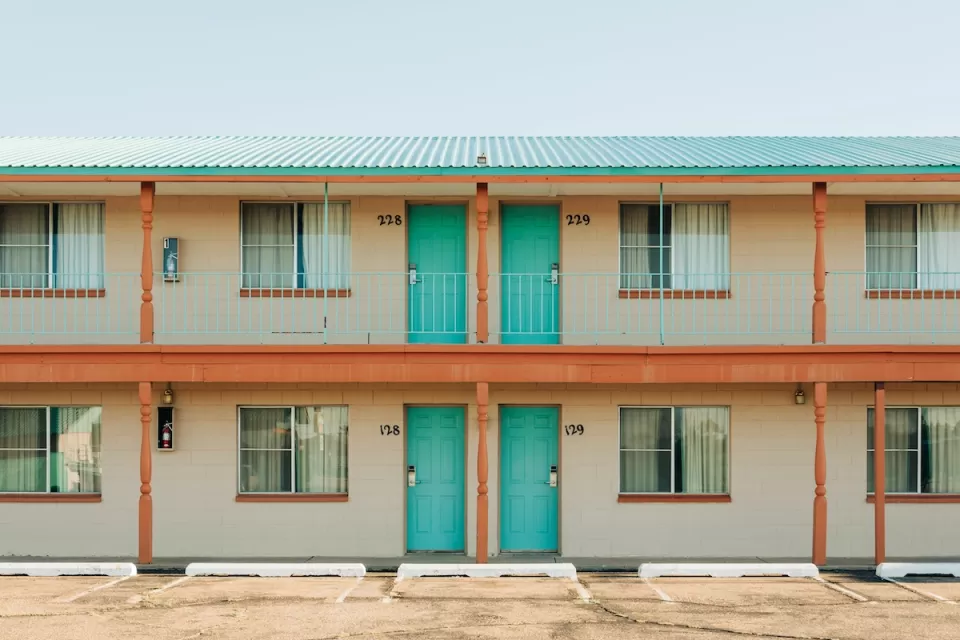 This six-course series explores essential urban design concepts using open source software and equips planners with the tools they need to participate fully in the urban design process.
Learn the tools for implementing Universal Design in planning regulations.
View More