Planetizen's "Planners Across America" series continues in the city that put many contemporary best planning practices on the map: Portland, Oregon.
---
Before the recent wave of urban revitalization swept through the more fortunate cities of the United States; before the calls for density, mixed use, and transit oriented development reached the mainstream; before the High Line and Brooklyn and Silver Lake and food trucks—there was Portland. By design and by legislation, Portland, Oregon, has been at the forefront of urban planning trends. With a decades-old urban growth boundary, an enviably human-scale street grid, and the political will to develop light rail and redevelop areas like the Pearl District, planners have long pointed to Portland (pop. 640,000) as an urban ideal.
Portland has also drawn its share of criticism. From the ribbing of the sketch comedy Portlandia, which portrays the city as a twee bastion of earth tones and political correctness, to accusations of homogeneity and exclusivity, Portland is, of course, not perfect. But the city continues to evolve, and its planners are addressing some of the criticism. To dispel—and confirm—some of the myths about Portland and get an update on how the city is trying to stay at the forefront of progressive urbanism, Planetizen Contributing Editor Josh Stephens spoke with Susan Anderson, director of the Portland Bureau of Planning and Sustainability, for Planetizen's "Planners Across America" series. 
Portland has long been hailed as one of the great exemplars of urban planning. Which of the accolades are you most proud of?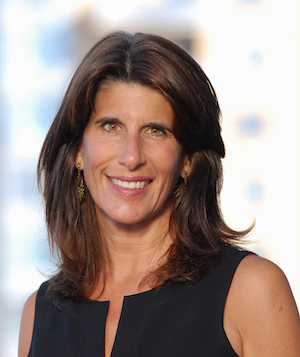 We've had a long history of both local and regional planning. That, along with our stellar results around environmental issues, has put us in the limelight nationally and internationally.
Because we have had statewide planning laws for decades, we have a deep culture of land use planning. We hold community meetings to talk about zoning and long-range planning, and literally hundreds of people show up. That's a little odd for most places.
We've done a good job of bringing together economic development with environmental and social issues. Over the past decade we have shifted the focus of planning from just architecture and place making to a focus on the people who live in our community.
It's not just about the rules and the codes. It's about how they affect all of the residents and businesses in the city—people who are renters and owners, young and old, all incomes, all races and abilities.
Many of your fellow cities are struggling with housing. What do you see as the Portland's solution to housing affordability and choice?
We anticipate about 250,000 more people moving here in the next 20 years. That's about 120,000 more households. Over the past 40 years, our plans have directed growth to centers and corridors, and increased multifamily and mixed use development. We anticipate this trend to continue with about 80 percent of the 120,000 households in centers, corridors, and the central city.
And yet most of our land area is in our old traditional single-family neighborhoods. The question we have been posing to the community is: In addition to more affordable living in apartments, how do we take these amazing, wonderful, walkable neighborhoods that are great places to live, with great amenities like schools, shops, parks, and beer, and find ways to allow more people to access them and promote diversity of people in ages and income?
We have a lot of great older homes, and a lot of them used to have mom and dad and two kids and dogs. Now households are changing. Many only have one or two people living together, and we want those people to also have more access to the great neighborhoods. Doing things like converting older large homes into multiple units to help preserve some of our older housing stock and give the owners a way to age in place. We also what to give people more choice. We currently allow accessory dwelling units on any single-family lot. Now we're looking at, what if we allow two? What if we allow single-family lots to have a duplex? And what if we encourage some of those units to be more accessible for people with disabilities or mobility challenges?
We'd love to have ways that small ADUs or cottages could be built that are more accessible. We're getting a lot of interest in these ideas to promote more housing options in our traditional single family neighborhoods. Though, of course, we're getting pushback too.
One of the things that made Portland famous in the planning scene was adaptive reuse and the emergence of the Pearl District. How is it faring?
People from around the world come to visit the Pearl and are amazed when they see pictures of the old railroad yards that were replaced and buildings and warehouses that have been redeveloped. One of the facts often missing from the Pearl story is the large number of affordable housing units—more than 25 percent of the new construction.
They have been built to fit into the mix, and were done as part of development agreements. We didn't have inclusionary zoning until just this year, so we used other tools.
I think the Pearl continues to be a huge draw, and it's to the point where now we need a full elementary school within the neighborhood. Originally people said, "well, yeah, only young people will live there." A lot of people moved in from around the city and from other cities like New York and San Francisco, and they've stayed and begun families and they're not moving out.
There's the Portlandia stereotype and its reputation as a progressive, involved city. What's it like to have so much participation?
The Portlandia show is more of a reality show than a parody. But really it represents only half of Portland. We often get recognized for having a vibrant downtown, amazing parks, and great transportation options, and we do have all these things, but we also have areas of sprawl, and areas of the city that aren't well served by transit, and don't have great parks.
In terms of involvement, one of the things we've done over the past seven or eight years is work hard to get the people who don't usually engage in planning: younger people, lower income families, people of color, people with disabilities. We use the traditional neighborhood engagement system with 90+ neighborhoods, but more recently we have broadened our focus to meet with other people in their community meeting places—churches, mosques, schools, and wherever they meet, instead of asking them to come to our meetings.
We have an amazing tool we call the Map App, which we developed in-house. The online tool lets you basically go to a virtual open house from the comfort of your home. You never have to go to any of the meetings and the maps have overlays of everything you could imagine: everything from topography to income to the latest zoning and proposed zoning. You can go in and use sticky notes and put in your comments and see your neighbors' comments. Then we put all that information into a database that the Planning and Sustainability Commission can review from their home or office. It has increased participation dramatically. We are using the Map App for all our major projects, allowing more people to be involved but not to have to come out at night or leave work early to attend a meeting.
One of our first efforts at integrating equity concerns into our community engagement was with our Climate Action Plan, which involved more than a dozen organizations representing communities of color. Climate wasn't a topic they cared much about originally, so we compensated them for their involvement to be able to take the time to learn and build their interest. By the end of the first year, we found that we had built some very strong relationships with many new organizations and communities, and their interest is genuine. We're now rewriting the multi-family housing code, and we're using a similar methodology.
What's your assessment of Oregon's Urban Growth Boundary law?
I'm a big fan, for a dozen different reasons. I think it-s provided a framework to help us grow up but not out—and allowed us to become a major city, instead of just Seattle's little sister. I believe that for the first 30 years that it was in place, it did have an impact on increasing density and caused us to think more carefully about how we use our land regionally. In more recent years, I think that the cause of our increased density, within the city limits, has little to do with the urban growth boundary and is moreover caused by increased demand for living close-in.
People want to live in the city. They want to be able to live their lives without having to drive everywhere. For many people who move to Portland and those already here, you may work at Nike or Intel, and even though they're ten-plus miles away, you don't want to live in the suburbs. You want to live in the city. We've seen a huge increase in not just single people but people with families who want to live in the city for all its amenities.
In addition, when we created the urban growth boundary, the primary reason was to protect farmland and forests and prevent sprawl. We weren't talking about climate change back then, but it has ended up that one of the main reasons Portland has reduced carbon emissions by more than 20 percent, while the rest of the U.S. has increased emissions, is because of our more dense urban form, framework of centers and corridors, great transportation, and a community that is really well connected.
What do you like about your department? What is its role in city government?
The current department was created about nine years ago and it blended the traditional Planning Department with the Office of Sustainable Development. Our work focuses on long range and strategic planning for the city. We develop the comprehensive plan and zoning code and work closely with the community to create a framework to build healthy connected neighborhoods.  
We also develop the city's Climate Action Plan and are champions of its implementation promoting energy efficiency, green and high performance building practices, recycling, solar, electric vehicles, and other sustainability efforts. When the past mayor asked me to become planning and sustainability director, he had a vision to place sustainability at the core of all of the planning work, and that meant everything from environmental planning to creating a new plan for the central city to making sure that equity was a cornerstone alongside economic development.
In the past few years, we have also begun to work hand-in-hand with the city's Budget and Finance office to jointly lead on strategic planning. The result is the Portland Plan, which is the city's strategic plan—from that has come integrated policies and programs on economic development, environmental policy, housing, transportation, infrastructure and more.
Like a lot of planning departments, we are often the nexus and convener. For example, we bring developers, environmentalists, and affordable housing advocates together for a process to identify solutions. They look to our department as the place to hold the creative tension together. We don't pave the streets or build affordable housing, but we are the ones who hold the space and can facilitate the conversation.
Do you follow any personal philosophies?
I'm at core someone who just really believes in the interconnectedness of things: the economy, the environment, housing, jobs and families—and that if you mess up one part of the system, sooner or later you will feel it in other parts of the system.
I'm also mindful of intergenerational equity. Whatever we do today affects tomorrow. When we're making decisions, we really need to be future-oriented. Probably a couple dozen times a year we have students from high schools and universities visit our department. And after we explain what we do, they end up leaving with, "oh, you guys are the 'Department of the Future.'"
What does it mean for Portland to be a leader in sustainability?
We all know that Trump pulling out of the Paris agreement was insane. But we also know that cities and states and companies and individuals can take action on their own. We've been doing it for a long time here. We adopted our first Climate Action Plan nearly 25 years ago, and we've gotten results. We've cut carbon emissions while growing our population and creating more jobs. And it hasn't made Portland an awful place—in fact, it's made Portland a place that many, many people want to move to.
Along the way, we've created this huge economy around selling sustainable products, technologies, services, and design to the rest of the world. San Francisco, Seattle, Boston, New York, and Los Angles, to some extent, are doing the same thing—creating great places that are good for the environment, healthy for people, and really good for business.
Conducted in July, this interview has been edited and condensed.
The Quiet Housing Crisis in Rural America
While housing shortages in major cities are grabbing headlines, rural communities are seeing higher rates of growth in housing prices and a silently spreading homelessness crisis.
This six-course series explores essential urban design concepts using open source software and equips planners with the tools they need to participate fully in the urban design process.
Learn the tools for implementing Universal Design in planning regulations.
View More