Crowdsourcing offers a viable resource for planners to empower communities and engage citizens to collectively innovate solutions to complex urban problems.
---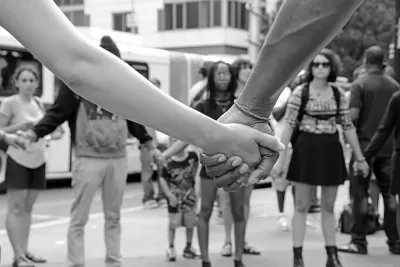 Planners have many opportunities to make communities more livable, sustainable, viable, amicable, and equitable. Solving complex urban problems is equivalent to completing a puzzle. Frustration arises when pieces are missing, with empty holes in plans or unfulfilled promises. Tapping into creative solutions empowered by the community provides a resource to gain a more insightful view of the big picture problems planners' face. Traditionally, planners and other elements of government have taken a top-down approach, designing cities with very little participation or feedback from citizens. Today, however, the top-down approach is not the most optimal, given our increased access to technology, data, and citizens. That access provides us with new opportunities to leverage the wisdom of crowds through crowdsourcing.
The process of crowdsourcing gathers ideas, content, and services from the public as a collective intelligence, or wisdom of the crowds. The combined talent and skills of the community creates opportunities and cultivates new and innovative ideas. Crowdsourcing offers a platform that brings people together, where the creation of problem solving is sped up, where ideas are shared, and where knowledge is harvested. John D. Rockefeller had a vision related to crowdsourcing's potential, "I would rather earn 1% off 100 people's efforts than 100% of my own efforts." By using the method of crowdsourcing, the weight of the world doesn't need to rest solely on the shoulders of planners.
The modern strategy of crowdsourcing emphasizes a bottom-up approach to planning that is user based, innovative, and empowering to communities. Citizens are the assets of a city and with active participation, creativity and ideas will foster concepts of accountability and transparency in response to community problems. Crowdsourcing also fills gaps where government cannot act. For instance, New Yorkers are plagued with spotty cellphone reception in the subway system. Private citizens developed the Subspotting app that identifies the levels of reception through the entire subway system (totaling 660 miles of track), empowering riders to create communication strategies for fixing the problem during their daily commute. 
We encourage a bottom-up approach to urban planning, but that is not to say that the bottom-up approach should replace the top-down approach. Instead the two should unite and compliment each other with certain opportunities delegated to citizens. Here, we will discuss three types of crowdsourcing for planners to consider utilizing in their city, see table 1 for details.
Opportunities Abound
Direct citizen participation can be a goldmine for gaining user-based understanding, planning, fund raising, disaster relief, or project promotions. Because the needs of communities are so diverse, there are a variety of crowdsourcing techniques available to planners and citizens when tackling challenges. Techniques like crowd review, crowd response, crowd democracy, citizen science, and crowdfunding are just a few approaches to crowdsourcing.
For instance, the issue of air quality concerns millions of citizens around the world. In response to this global challenge, Jedi Pan Zheng Xiang of Singapore is developing Airtick, an app that harnesses crowd power by utilizing selfies to estimate air quality and increase urban livability. To do this, AirTick will analyze data from selfies taken in outdoor settings, such as location, time, and sunlight, to generate a large-scale dataset. That data will combine real-time air quality data that provides accurate air quality information without the need for sensors. An added bonus of this app: the dataset will also include information about the duration and strength of sunlight around Singapore, which will assist urban planners with deciding where to deploy solar panels.
| | | |
| --- | --- | --- |
| Category | Description | Example |
| Crowd review | Promote knowledge sharing for decision making strategies. | ACTion Alexandria (an online platform and tools to make community action and problem solving easier). |
| Citizen science | Involve citizens in scientific research projects. | |
| Crowd democracy | Promote open government. | Brazil, online participation policy development arose with the passage of the Marco Civil da Intranet, "Internet Constitution." |
| Crowd wisdom | Solve complex challenges with innovative solutions. | WalkScope. (At WalkDenver, we believe that "people are pedestrians by design.") |
| Crowd funding | Fund raising for businesses or projects through a collective effort. | Misereor, PlaCard - SocialSwipe. (An Interactive Charity Donation Billboard, that instantly turns credit card donation swipes into synced video on the screens.) |
Citizen science, such as AirTick, assists with gathering data that would otherwise go unnoticed. Volunteers take an active role in conducting research while working with scientific community members, often on large-scale problems. Other citizen scientists, like members of Reef Life Survey and eBird, collect data while enjoying the leisure activities of scuba diving and bird watching. Traditionally, these citizen scientists have a special interest for a specific topic and are eager to perform tasks that further issues like conservation, sustainability, and community development. With citizen science, credibility in data collection protocols and techniques are critical to enhance the likelihood of science-based decisions made from the efforts of citizens.
For citizen input to influence government and political needs, crowd democracy fulfills this gap in collaborative communication. Crowd democracy is an important way to leverage feedback loops between citizens and their government. In Brazil, significant political turmoil in the form of decades of corruption and the possibility of a presidential impeachment, 72 percent of Brazilians noted that were unsatisfied with the current state of affairs in their country, according to a 2014 Pew Global Attitudes Survey. In addition to protests, Brazilians explored new forms of expressing their will and developed the Marco Civil da Internet, or the Brazilian Civil Rights Framework for the Internet. The Marco Civil da Internet governs how the Internet will be used in Brazil outlining provisions about right to privacy, net neutrality and freedom of expression. The Marco Civil da Internet was developed with the participation of citizens, bypassing traditional legislative-based design. Thus, it is much more responsive to citizens' concerns and less to the concerns of lobbyists.
For understanding community behavior to properly plan infrastructure, crowd wisdom brings insight to any project. Oregon Department of Transportation's Strava Bicycle Data Project is a partnership between ODOT and Strava, a smartphone app and website that tracks cyclists via GPS. This project uses crowdsourced data to reveal cyclist behavior in the community to inform decisions about policies, plans, and projects. ODOT collected data on 17,700 cyclists who made 400,000 bicycle trips via Strava, providing insights into how cyclists used roads in and around their community. Eventually, those insights will help shape future plans and validate investments for the bicycle community's needs. Leveraging crowd wisdom, big data, and public-private partnerships is sure to help municipalities create far better insights than using old routines of surveying a sample of users or consulting with experts. These methods are useful, but they are not optimal. The old methods will never provide as full of picture than data derived directly from citizens, and accurately collected.
Potential, Meet Challenges
Despite the potential of crowdsourcing, it is not without its challenges. Issues of facilitation and credibility are among the most significant. Planners have used techniques to successfully facilitate discussion in the traditional citizen engagement via town hall session and forums. The virtual world, however, requires a different approach. Social media, cloud-based technology, and mobile applications have provided more opportunity to engage and connect with communities, but that doesn't mean that all engagement is fair and balanced. On some sites, a few can dominate an entire discussion. For instance, in the first phase of theMarco Civil da Internet, researchers found that two individuals contributed over two-thirds of the comments. Other challenges of gathering technological 'wisdom' include providing equitable access to technology, utilizing tools in the most effective manner, and engaging the public in an appropriate manner.
Issues of credibility in the process of crowdsourcing are also a critical challenge, leading to the underutilization of crowdsourcing among planners. Crowdsourcing credibility speaks to the capacity to trust a source and discern whether information is, indeed, true. For planners to use insights derived from crowds, there has to be some semblance of truth to the information. If not, planners would be derelict in their duties, not providing any service to the community. We will discuss in greater detail crowdsourcing credibility in a follow-up piece.
Effective problem solving is a job for the entire community. Crowdsourcing gives planners an edge in strategically engaging citizen participation, along with data and technology. Planners will be challenged by crowdsourcing to find new ways to facilitate the process, build credibility in the process, and merge the new processes with ongoing processes, but that work is worth it. Considering the old adage, "if you're not apart of the solution, you're apart of the problem," planners should most certainly consider inviting and encouraging open innovation in their city, if they haven't already.
Share with us your wins, challenges, and failures, so best practices can be developed. 
Lindsey Collins is a Masters of Advanced Study Candidate in Geographical Information Systems in the School of Geographical Sciences and Urban Planning at Arizona State University. Connect with Lindsey on Twitter @Lmcoll1.
Kendra L. Smith, Ph.D. is a Post-Doctoral Scholar for Public Service and Community Solutions and a research fellow at the Center for Urban Innovation at Arizona State University. Connect with Kendra on Twitter @KendraSmithPhD.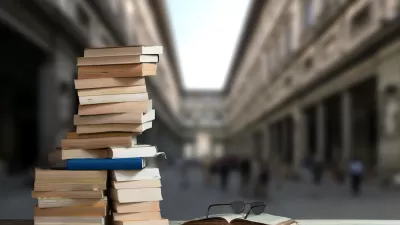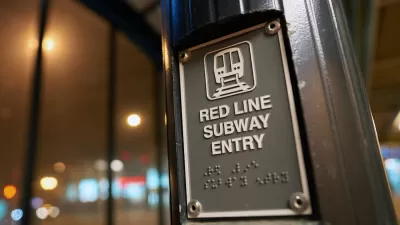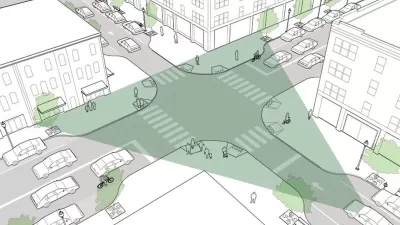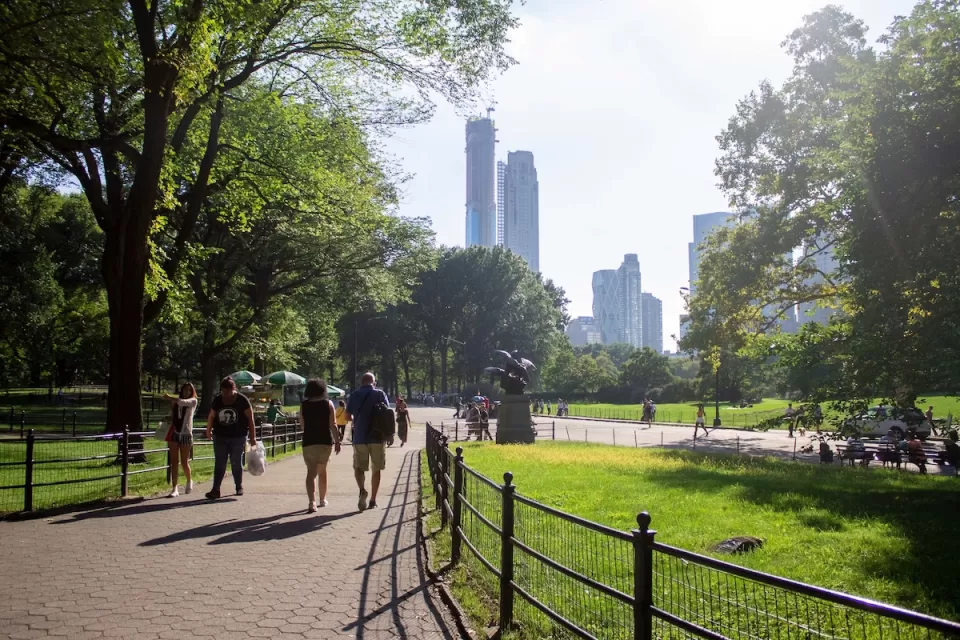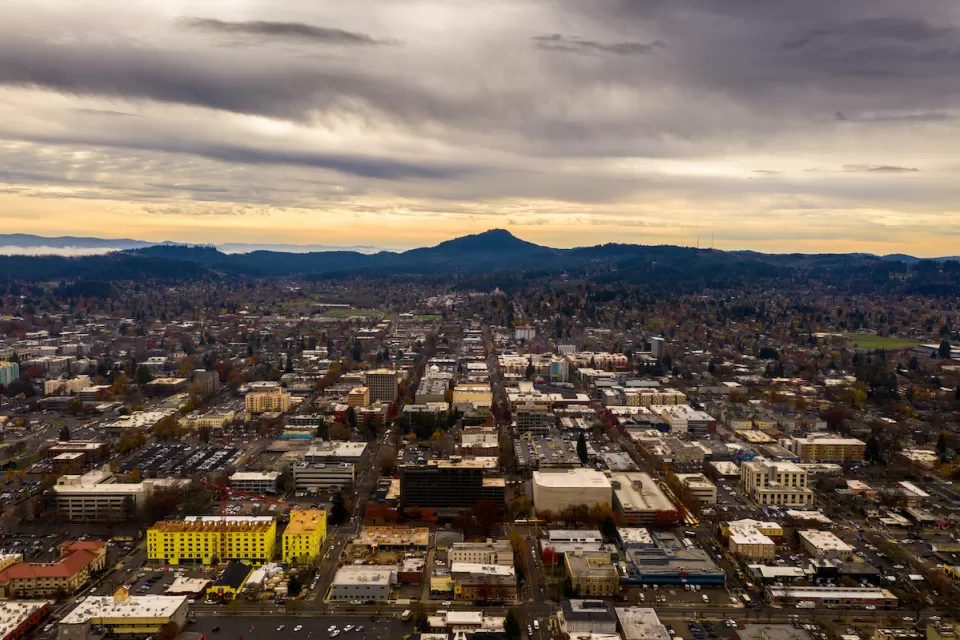 Eugene Ends Parking Minimums
In a move that complies with a state law aimed at reducing transportation emissions, Eugene amended its parking rules to eliminate minimum requirements and set maximum parking lot sizes.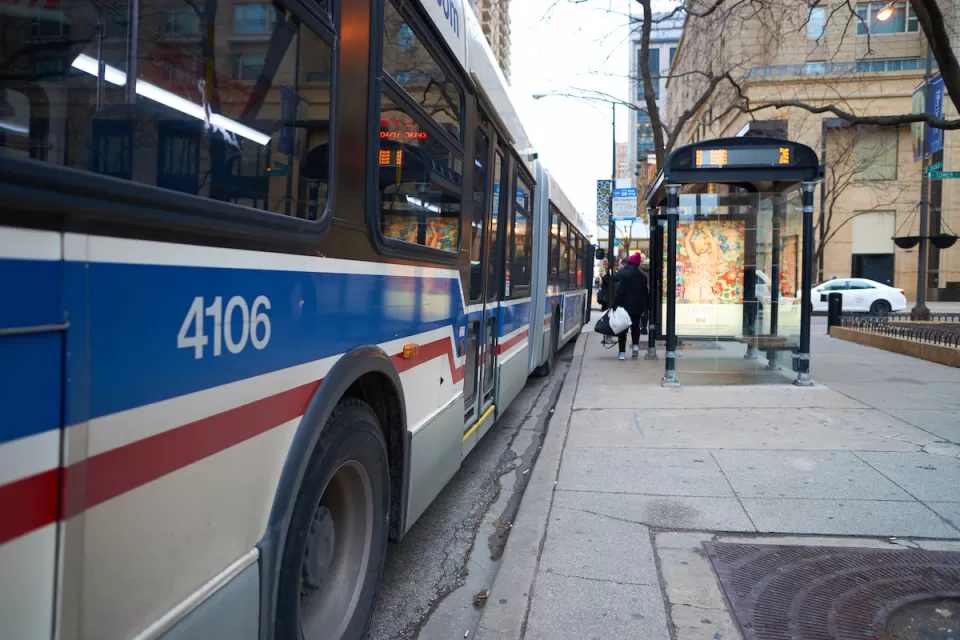 This six-course series explores essential urban design concepts using open source software and equips planners with the tools they need to participate fully in the urban design process.
Learn the tools for implementing Universal Design in planning regulations.
View More