At the Association of Collegiate Schools of Planning conference, several researchers shared their work examining why people hate bicyclists and what can be done about that animosity.
---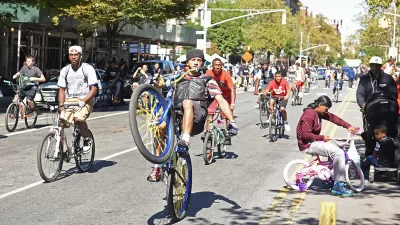 Bicyclists have a serious image problem. The perception among non-cyclists is that cyclists simply think the "rules of the road" don't apply to them. News media have picked up on the bad behavior of cyclists with articles such as "Bicyclist Bullies Try to Rule the Road in DC," and discussion forums are filled with posts such as this one that express disgust and hatred for cyclists.
Get Stupid Bicycle Riders Off the Road Now! Ticket them, jail them, do whatever it takes
"Far too many irresponsible bikers who think they are Lance Armstrong are causing accidents now. And I've never seen a single biker ticketed for violating clear and sensible rules of the road! Not a one. They think they own the roads, are immortal and are not required to follow any road rules or simple common sense!" -"Better Believe It" on Democratic Underground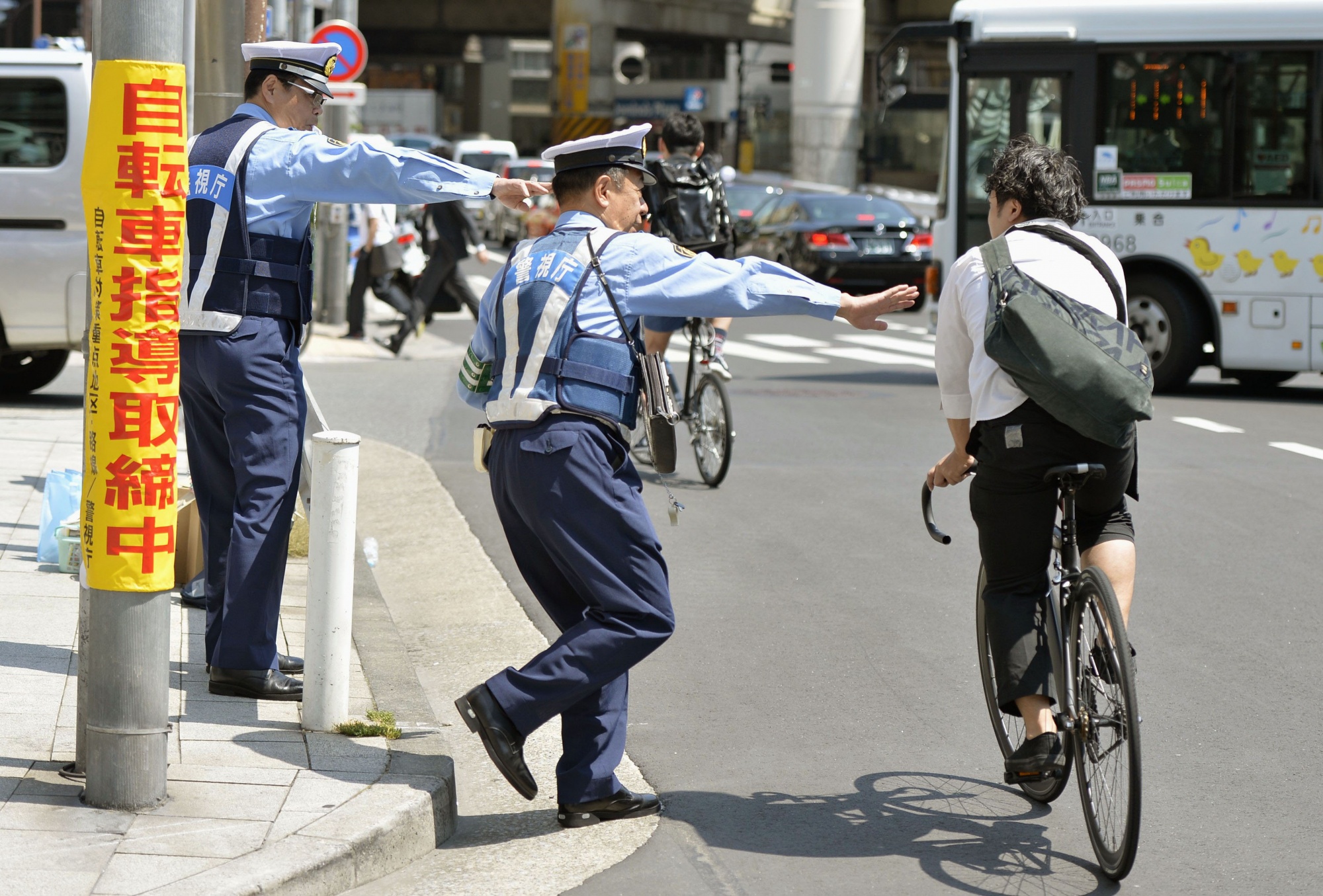 Is it really that cyclists are outlaws that throw the rules out in favor of thrill-seeking or is there something else that is driving the opinion that bicyclists are scofflaws? At the Association of Collegiate Schools of Planning, researchers presented work that attempts to address the behaviors of cyclists and the attitudes of cyclists and non-cyclists alike. 
Scofflaw Cycling – Behavior, Intention, and Multi-Modal Interactions: Daniel Piatkowski at Savannah State University presented on scofflaw cyclists, i.e., those that break traffic laws. This research describes and quantifies cyclist behavior, as well as the rationale for the behavior. Piatkowski identifies conflicting perspectives on what is considered "appropriate" behavior across all road users, particularly where lawful bicycle behavior is ambiguous or dangerous. Piatkowski and his collaborators were looking to measure willingness to engage in behaviors that could result in inter-modal conflicts. More than 17,000 people responded to the online survey in the United States and Canada, with respondents answering stated preference questions with photo-enhanced hypothetical scenarios presenting common roadway situations taken from the perspective of the driver, pedestrian, or cyclist and asking how they would navigate the situation and their rationale for their choice.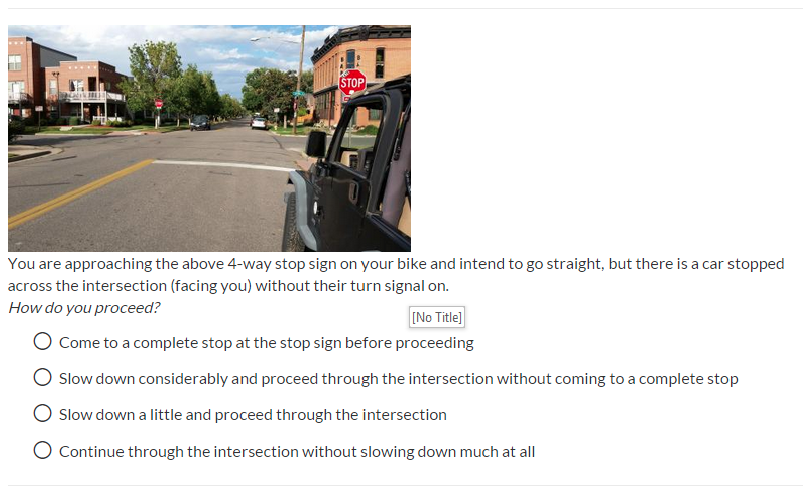 Preliminary results show that respondents don't follow the rules of the road all the time, when walking, driving, or bicycling. The majority of the respondents claim that they follow the rules of the road most of the time.
Piatkowski created a Scofflaw Score that ranges from total law abidance to reckless endangerment. Just under 20 percent of respondents fall into the total law abidance category. The majority fall into the relatively minor infractions category. Piatkowski found that males between the ages of 18-24, with incomes of less than $25,000 per year, and who had some college education were the most likely to engage in major infractions and reckless endangerment. He notes that these are "enthused and confident" bicycle riders.
When asked why do you break the rules of the rode for driving and walking it was about saving time. Pedestrians also cited saving energy. However, when it comes to cycling personal safety was cited by more than 60 percent of the respondents, followed by saving energy.
An interesting finding of the research described when people are most likely to become angered by breaking of traffic laws. For cyclists that stop at all stop signs while cycling, they are more likely to be angered when they see a cyclist who does not. However, if a cyclist engages in an illegal behavior they are less likely to be angered by seeing a cyclist do the same.
Increased cycling frequency reduces the likelihood of an angry response, as does increased confidence as a cyclist. The anger in the response is associated with how one would behave in the same situation. Cyclists develop individual social norms that dictate their behavior when confronted with scofflaw cycling behaviors. What is key is that the norms are not consistent across all cyclists.
EVERYONE IS A SCOFFLAW. Drivers, pedestrians, and cyclists are all breaking traffic laws. However, it is important to note that in many cases, cyclists are making rational choices to break the law given the existing bicycling infrastructure and their level of experience. 
Driver Attitudes about Bicycling: Tara Goddard at Portland State University has studied the attitudes of drivers toward bicyclists. Bicycling is relatively unsafe in the United States because of drivers. Attitudes of drivers play a key role in roadway interactions between bicycles and vehicles. This research study examined people who live along protected bike lanes in Austin, Chicago, Portland, San Francisco, and Washington, D.C. Residents along the bike lanes were surveyed about their attitudes, travel behavior, transportation facilities, and demographics. Of the respondents, 52 percent make the majority of their trips by car and have a car and a drivers license.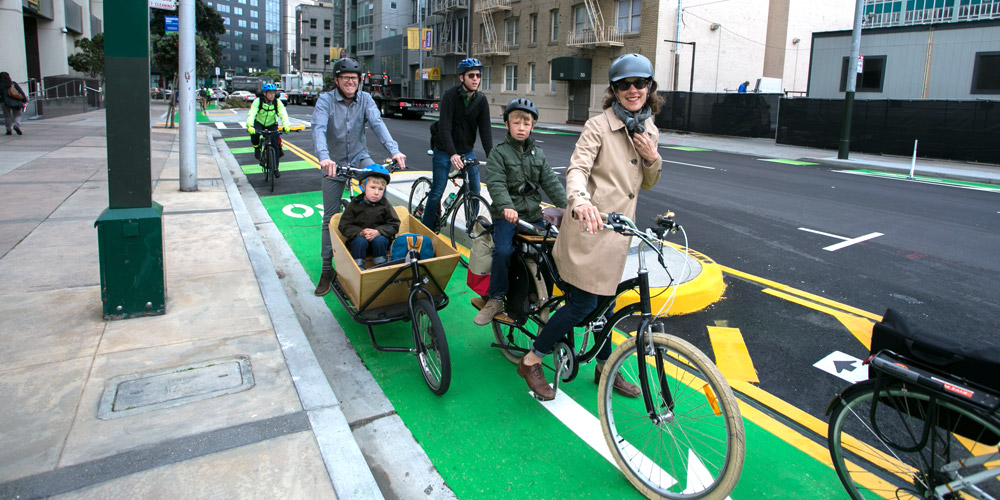 When asked about people encountered on the street, 67 percent of drivers responded that most drivers follow the rules of the road, while only 34 percent believe that most bicyclists follow the rules of the road. This is in contrast to those who bicycle some of the time: 59 percent believe most drivers follow the rules of the road and 45 percent believe most bicyclists follow the rules of the road. It's important to note that both drivers and cyclists find that lots of people don't follow the rules of the road. Drivers find that bicyclists are unpredictable in their behavior, which may contribute to their negative attitudes about bicyclists.
Attitudes matter – if a person believes bicyclists don't follow the rules of the road, they won't support protected bike lanes. Residents in Chicago are particularly negative about bicyclists and about adding bicycle infrastructure. Younger people were more likely to support bicycling facilities (twice as likely as generation X and 3 times as much as baby boomers).
However, if a person has ridden a bicycle, even a few times as an adult, this significantly impacts their attitudes toward bicyclists and bicycle infrastructure. Even small amounts of bicycling significantly predicted drivers' support for more separated bicycle facilities. This points to the need to introduce more adults to cycling.
Ready, Set, Action – Active Lifestyle Cameras in Planning: I presented my own research looking at the interactions between bicyclists, drivers, and pedestrians. Participants were asked to complete a survey about what they would do in different traffic scenarios. Cyclists frequently responded that they would not follow the rules of the road, for example, rolling through a stop sign or passing a stopped vehicle crossing a double yellow line. This was then compared to actual travel behavior by placing cameras on bicycles recording commutes over the course of a week. The method for capturing this data is described in this previous blog post on Planetizen. The preliminary results find that pedestrians, vehicles, and bicycles do not follow the rules of the road. Vehicles rarely signal when passing a bicycle. Pedestrians routinely jaywalk without looking. And bicyclists rarely stop at stop signs. It is no wonder that drivers get mad at cyclists, cyclists are frustrated by pedestrians, and so on. 
The key findings across these studies are that experience matters, even if it is limited. Encouraging people to try different modes of transportation changes their attitudes and makes them more sympathetic to the behaviors and needs of cyclists. What do you think of these results? Do you agree with the reasons that people hate cyclists? Do you have ideas with how these attitudes can be changed? 
---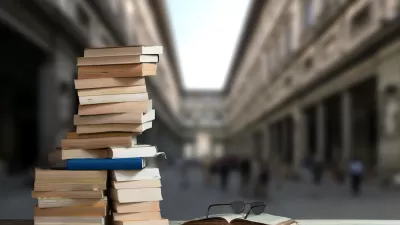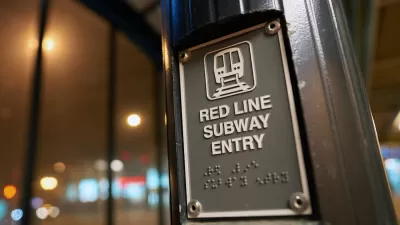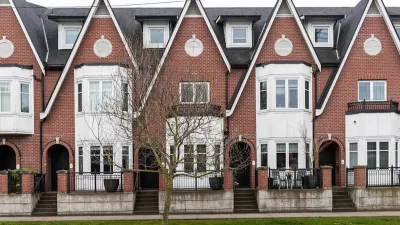 More Affordable Housing for People, Less for Cars
Most jurisdictions have off-street parking requirements that increase motorists' convenience but reduce housing affordability. It's time to reform these policies for the sake of efficiency and fairness.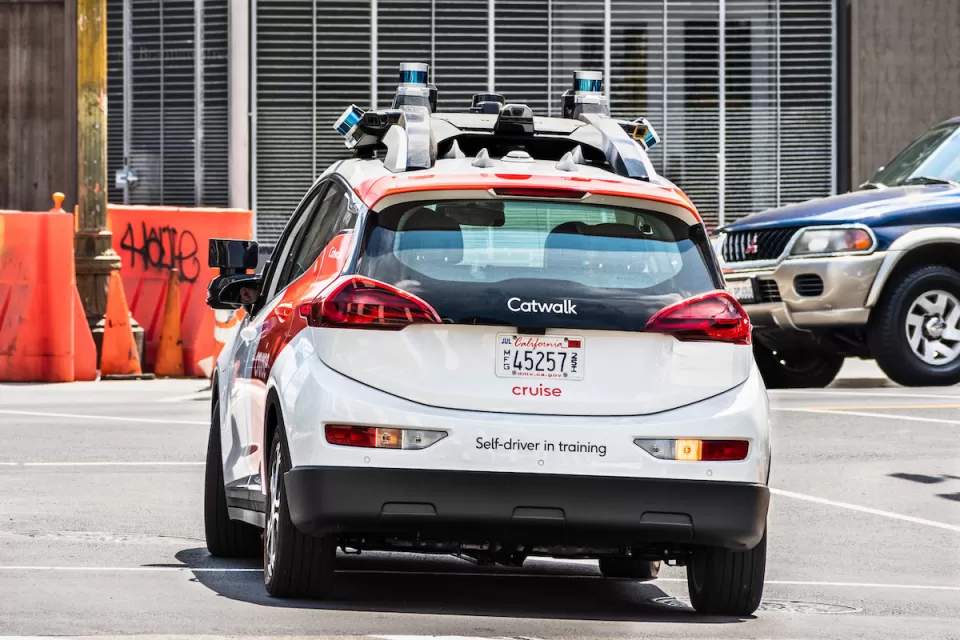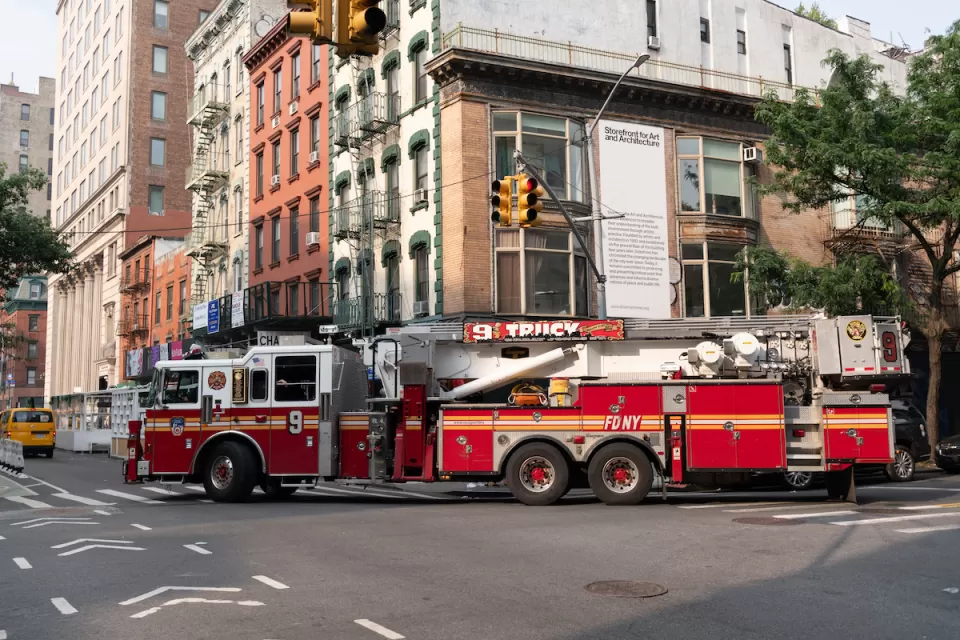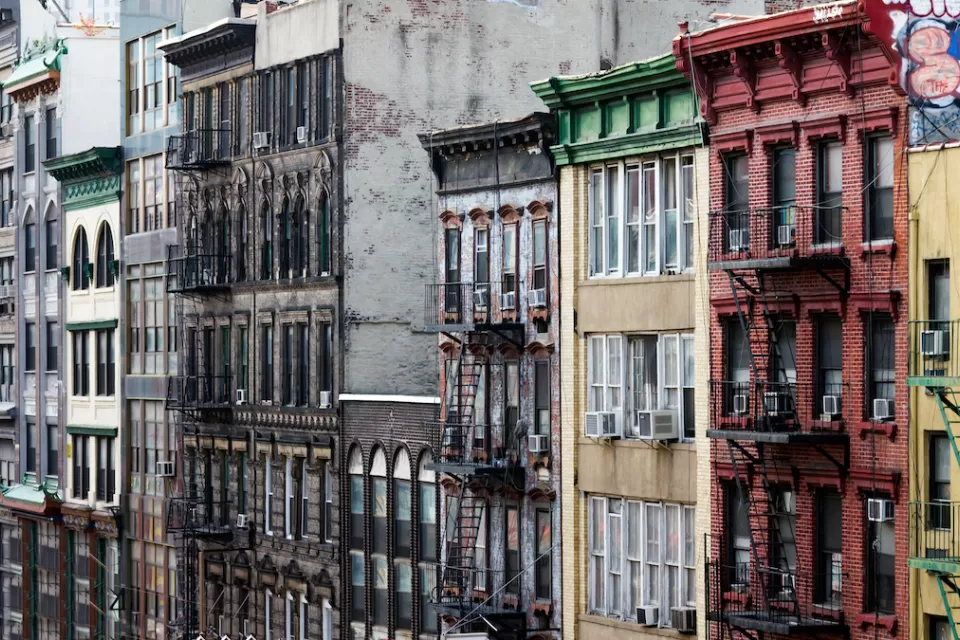 This six-course series explores essential urban design concepts using open source software and equips planners with the tools they need to participate fully in the urban design process.
Learn the tools for implementing Universal Design in planning regulations.
View More