Continuing to heap praise onto James Corner and his firm, Field Operations, may seem like an exercise in redundancy at this point. But there is little doubt that all of the attention is good for landscape architects—and for cities.
---
The Atlantic recently ran a piece on the landscape architect James Corner, who has become a celebrity of sorts in the world of urban design. Citing several projects, including his new one in Cleveland—Public Square—and his most famous one at the High Line in New York City, writer Eric Jaffe gives Corner well-deserved credit for breathing "life into America's dead or dying public spaces." As he implies, everybody wants a James Corner project in his or her own city or town.
It could be said that continuing to heap praise onto Corner is just an exercise in redundancy at this point. To an extent, this is probably true, as the High Line has enjoyed virtually non-stop press since its first phase opened in 2009. Even so, I would argue that there is still value in keeping focus on such projects, because they speak as clearly as anything else to the positive transformation taking place in the urban landscape of cities across the country; much of which is being led by landscape architects. If Corner is, in fact, a landscape "rock star," as Jaffe describes, the attention he continues to get is good for the entire profession.
Corner's career has been an interesting thing to follow. Before the construction of the High Line, he was best known for his academic career at the University of Pennsylvania, where he served as chair of the Department of Landscape Architecture from 2000—2012, and still sits on its faculty. In that role, he has contributed a great deal to the discourse surrounding the fields of landscape architecture and urban design. He aggressively pushed the intellectual envelope at a time when too few people seemed willing, or able, to do the same.
As silly as it seems now, with coveted commissions pouring freely into his firm, Field Operations (members of which deserve more explicit credit than they get), some people used to question whether or not Corner could translate his success in academia into actually getting things built. Sure, he was great on paper, but, until the High Line opened, there was doubt in some minds that he would be able to create such a thriving professional practice.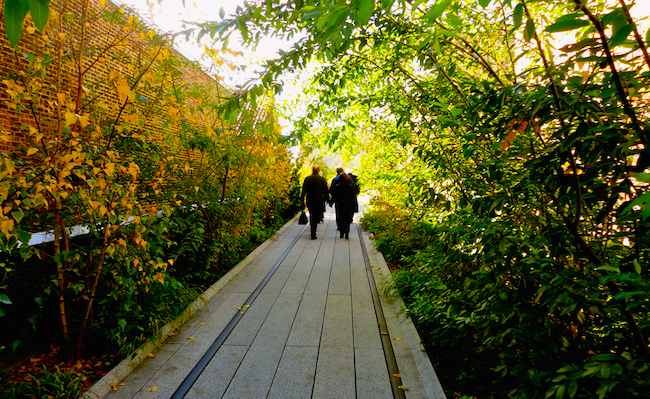 For me, it is precisely his roots in higher education that has made Corner such an effective designer. Because design, like teaching, is essentially a means of communicating concepts and ideas, it seems logical that having a level of expertise in one discipline would translate into increased success in the other. I have never bought into George Bernard Shaw's notion that, "He who can, does. He who cannot, teaches." Understanding the fundamentals of design at an intellectual level, and then being able to effectively articulate the complexities behind them not only makes for a better designer, but also one more able to sell his or her design to clients. This is where Corner excels, and it is clearly on display when you see him present.
I used to wonder why Field Operations won so many high-profile design competitions. I found that the saturated, Candy Land-like graphic presentations it often used could distract from whatever meaningful themes or concepts were being conveyed. They seemed to be much more about the wow than the what. This view changed once I took the time to watch videos of his in-person presentations for competitions such as those for Navy Pier in Chicago or the New Presidio Parklands in San Francisco. Seeing what the jurists in the room had seen live, I suddenly got it: The man is a communicator in the purest sense. Like effective teachers we can all probably remember from high school or college, he understands his audience, respects them, and explains his design intent to them in carefully crafted terms both clear and informative, but never condescending. You believe wholeheartedly what he is saying, despite the sometimes-chaotic imagery flashing across the screen.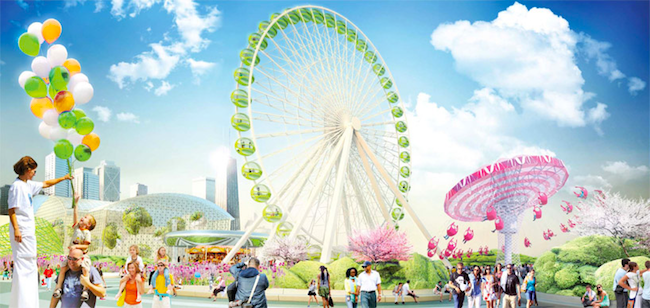 Although Corner's writings played an integral role in the development and popularization of landscape urbanism, his design work often defies the criticism lobbed at what now seems to be a fading theory—that its focus on natural systems does not adequately address the human experience. Like much of the best landscape architecture being produced today, his designs for urban spaces are grounded in context—geographic, temporal and cultural—and propelled by both big and small moves orchestrated to maximize the use of what can be limited space. Ecology certainly matters, but it is program that drives the design of most urban landscapes.
Projects like the High Line—which is, of course, just one of many great places being created by landscape architects working today—reflect a significant and welcome change to how urban landscapes are designed. For many years, the practice of landscape architecture was hampered by a postmodernist penchant for generating design solutions for the sake of expression rather than more fully realized placemaking. Artifice was the rule of the day.
Thankfully, the profession has more than hit its stride in recent years. Landscape architects, embracing their potential as drivers of change in cities, have figured out how best to balance requirements of the natural world with those of the human world in ways that address the complex needs of 21st century urban environments. Corner's work easily remains the most celebrated example of this change, at least for now.
As cities continue to understand the inherent potential in their landscapes, and invest in them accordingly as perhaps never before, we will undoubtedly be seeing more. This is good, especially since writers—myself included—can't seem to get enough.
---
The Quiet Housing Crisis in Rural America
While housing shortages in major cities are grabbing headlines, rural communities are seeing higher rates of growth in housing prices and a silently spreading homelessness crisis.
This six-course series explores essential urban design concepts using open source software and equips planners with the tools they need to participate fully in the urban design process.
Learn the tools for implementing Universal Design in planning regulations.
View More