In this interview for the "Planners Across America" series, Tulsa Planning Director Dawn Warrick describes the implementation process for the PlaniTulsa Comprehensive Plan.
---
By her own admission, Dawn Warrick has dedicated herself to serving cities that sometimes are not considered remarkably urban—or remarkably urbane. She has been a planner in Fayetteville, Ark.; Louisville, Ken.; and, as of 2011, was named director of the Planning and Development Department of Tulsa, Okla. Warrick took over in the wake of the adoption of a new general plan, dubbed PLANiTULSA. She is charged with updating the zoning code of Tulsa—a small city of 398,000 that spans 196 square miles in the middle of the continent—and introducing new forms of development amid the city's vast tracts of single-family homes. She spoke with Contributing Editor Josh Stephens for Planetizen's "Planners Across America" series. 
What are you working on today?
On the Planning Division side, we're doing an update and complete overhaul of our zoning regulations. The zoning code hasn't been updated wholesale since the 1970s. We've had bits and pieces, one-off type changes, since then. But we adopted a new comprehensive plan in 2010, which is an effort to ensure that our land development regulations are consistent with our vision.
What is that vision?
PlaniTulsa was the process that took about two years and involved more than 6,500 citizens in various contexts. That was the first time that they city had updated since the 1970s. It was a really big undertaking. I can say that because I wasn't here then!
It was kicked off in 2008. It was a citywide effort, with lots of workshops, community meetings, surveys, online, in-person, on the phone. There were dozens of different types of outreach. I believe it was a successful process. We have now have the PlaniTulsa Comprehensive Plan. It's been in place since July 2010, and we are steadily plodding along on the implementation. My being here is part of the implementation.
In the 1970s the folks here and nationwide really had a different outlook and a different desire with regard to how their communities grew. What we have now utilizes our infrastructure more appropriately: complete streets, filling the gaps, and a more reasonable tax base with which to spread out demand for services but also resources to maintain those services. We have a lot of street infrastructure in Tulsa and not a lot of people to support it, relatively speaking.
In our previous development patterns you'd most typically see single-family detached homes or large apartment complexes. The new comp plan talks about finding ways to get multiple housing types into our neighborhoods. Our codes and comp plan didn't really speak to mixed use, but it's something that our community has voiced an interest in. We want to make sure that we're providing for a mixture of uses to complete our neighborhoods and provide shopping nearby and that in turn will allow us to be a more pedestrian-friendly city.
Oklahoma is a proudly conservative state. Does that conservatism manifest itself in planning?
It does manifest itself to a degree in as much as the attitude of the community and the expectations of the community are pretty varied. But we are still middle of the road. It's not a community that wants to charge forward on what people might consider a radical planning idea. We want to kick the tires and make sure that things work for us before we jump in and make vast changes.
Not adopting a comp plan in 40 years, we're a little slow to get to the party. But once there, we're willing to participate.
We've also got people who are very serious about accountability. If we commit to something in a plan, they want to see it happen. That's difficult. We get great ideas, but a lot of things have to come together and we in the Planning Department can't provide all those resources and make those things happen.
Your neighbor in Oklahoma has been famously booming these days. How does that play out in Tulsa?
One of the claims to fame for Oklahoma City has been their capital planning process and sales tax and bonding program. They have done a very good job, in my opinion, of being laser-focused on what they want the community to change. So they've done a good job of infusing resources in very discrete, well defined areas—their downtown particularly.
Many communities, and Tulsa is one of them, have probably fallen behind in really focusing on how resources are expended. In order to get the votes necessary to pass capital programs, you need broad distributed support. A lot of ways that communities get that is by saying, 'everybody gets a little piece of the pie.' That diminishes your ability to have that direct impact in one location that that might be a catalyst for other things.
We're trying to figure out as a community what those catalytic projects will be and try to be very focused so that we're not just spreading a lot of little pieces around the community without having that big, recognizable impact.
Do you have a favorite catalytic project that you'd like to see?
I have two focus areas that are on the cusp for Tulsa. There's a lot of talk right now of getting water in our river. It's a prairie river and it's a power generator, so it's dam-controlled. It doesn't have water in it all the time. Our community is interested in working through the next funding package to focus on getting water in the river. We believe that, if we're successful, will key into additional development—not just development for the sake of development but development that enhances our riverfront and gives us a quality of life component that will have a ripple effect.
Another wish list item: our downtown has started to revitalize the last few years. One of the ways that's going to continue is through improved transportation opportunities, but our bus system is not a very robust system. We have 200 square miles of territory to cover within the city limits. It's just too spread out to be really spread out. People are talking about the need to improve and enhance our transit opportunities.
Having access and opportunities for people to get around will be a whole different way for people to look at Tulsa. We're Oklahoma, this is the energy capital—aside from Houston—so the car culture is huge, but people are starting to realize that choices are good and choices make the community better for everybody.
What got you into planning?
I'm an Army brat and did a lot of traveling as a kid. I always loved getting up in an airplane and looking at the little ants on the ground and figuring out how cities were laid out. I didn't realize what I was doing at the time, but I was kind of evaluating the structure and development patterns within different cities. I started putting two and two together.
I started college in an architecture program. About a year in, I transferred to a landscape architecture program. Going through five years of studio work I realized that I was not the best suited for very detailed, minute work. But I did like the higher level, large-scale planning activities that we did.
I got a master's degree in geography with an emphasis on planning. I was doing that as I was learning the ropes and doing various jobs in the city of Fayetteville. I stayed there for almost ten years and worked pretty much every job in their small planning department. I then moved to Louisville, where I was the assistant director for planning and design services.
What planning books are on your bookshelf? What ideas do you return to professionally or academically?
I try not read academic books a whole lot because there's so much reading at work. I've been reading about parking quite a bit, so the High Cost of Free Parking is there.  I re-read Jane Jacobs not terribly long ago. One of my favorite books is Devil in the White City, because it's all about the development of Chicago. Beyond that I try to stick with fiction.
What is something people may not know about Tulsa that you want them to know?
Having lived and worked in three states that I think people have tons of stereotypes—Arkansas, Kentucky, Oklahoma—we are very progressive. Tulsa is green and has rolling hills and is a lush, neighborhood-oriented city. It's not the vast wasteland of the Dust Bowl that people envision.
[Editor's note: This interview has been edited and condensed. For an introduction to the "Planners Across America" series, see the inaugural post in the series.]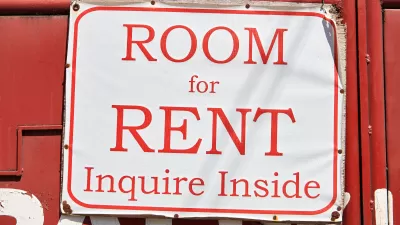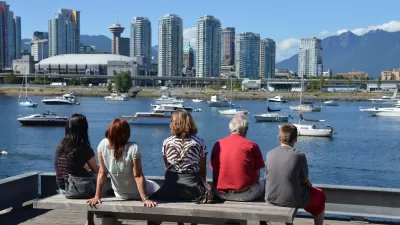 Ten Signs of a Resurgent Downtown
In GeekWire, Chuck Wolfe continues his exploration of a holistic and practical approach to post-pandemic urban center recovery, anchored in local context and community-driven initiatives that promote livability, safety, and sustainability.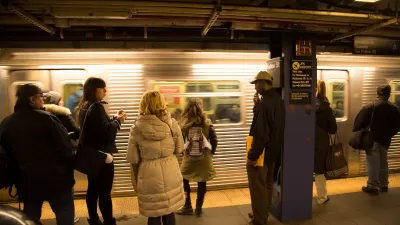 Off-Peak is the New On-Peak
Public transit systems in major U.S. cities are starting to focus on non-rush hour travelers as pre-pandemic commuting patterns shift and transportation needs change.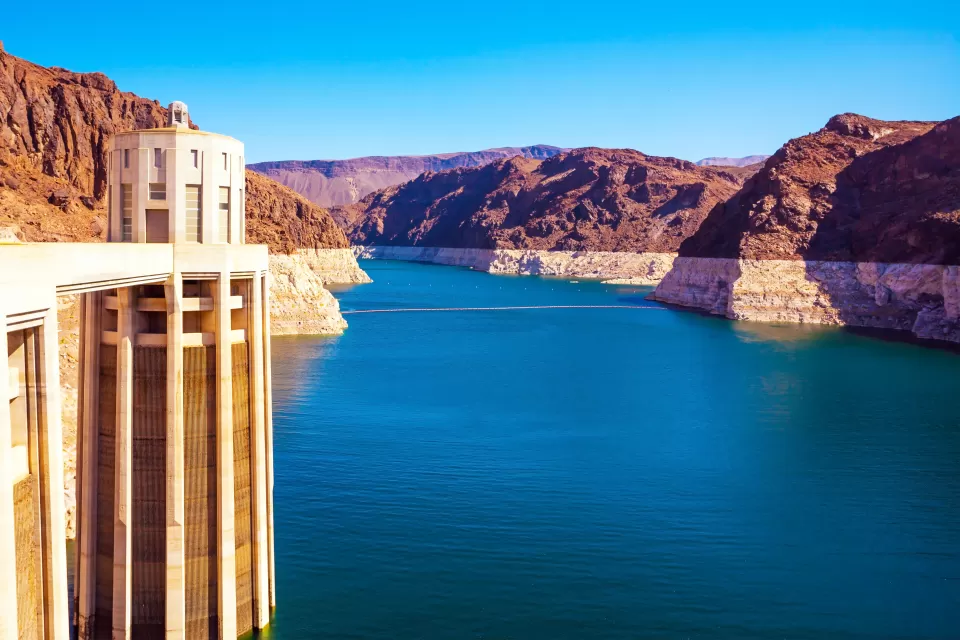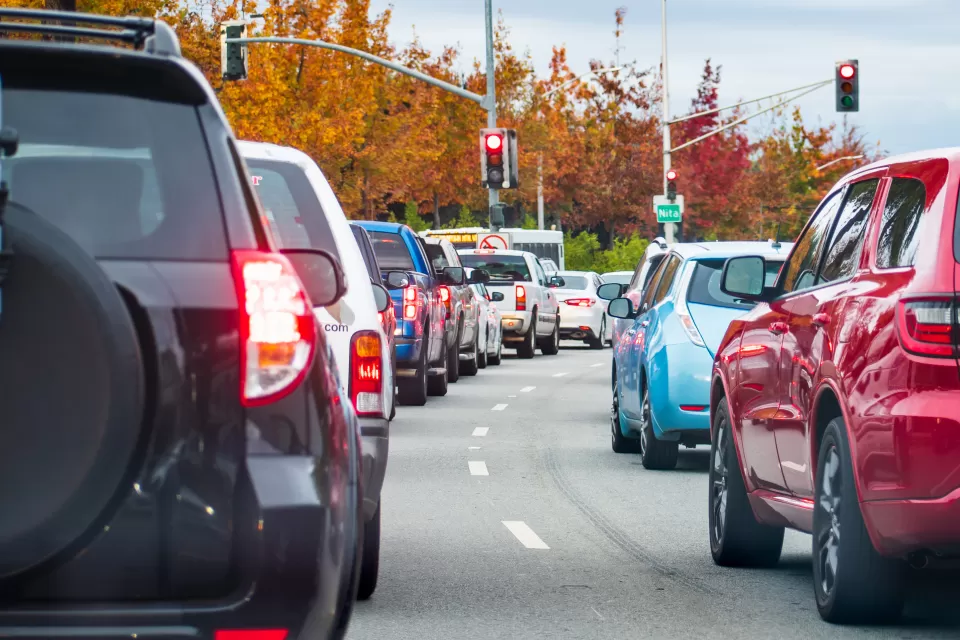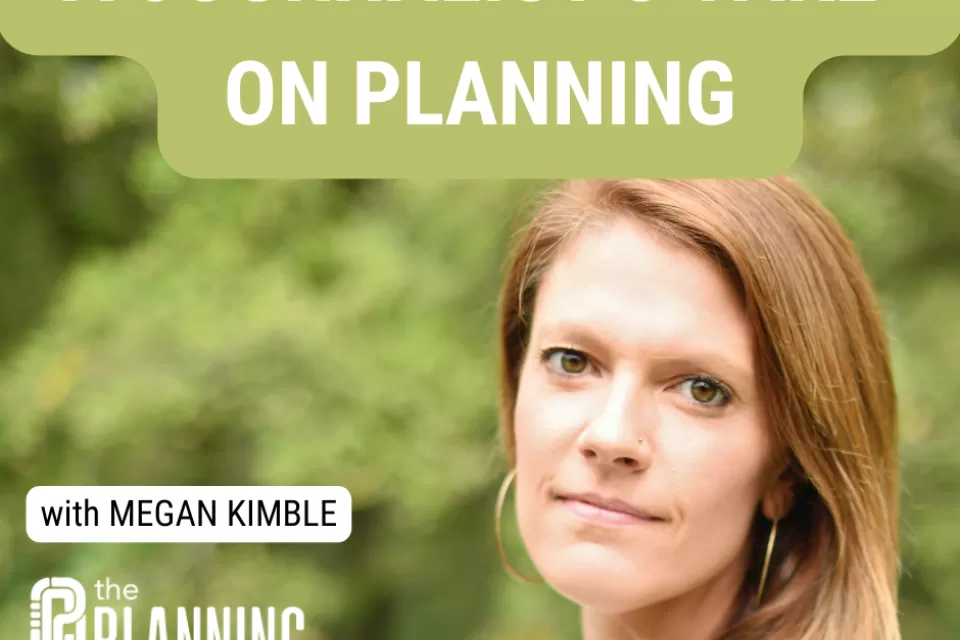 This six-course series explores essential urban design concepts using open source software and equips planners with the tools they need to participate fully in the urban design process.
Learn the tools for implementing Universal Design in planning regulations.
View More