Denver's investments in placemaking—guided by the city's great appeal to Millennials—are a mixed bag of hits, misses, and open questions.
---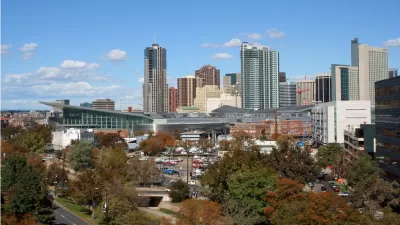 Denver is earning a reputation as a city to watch for 21st century placemaking. Its Lower Downtown (LoDo) historic district—a mixed-use area now 25 years in the making—is a reinvestment and revitalization success story. The city is making major investments in transit-oriented development, highlighted by its Fast Tracks light rail system and newly refurbished Union Station. New Urbanist retrofits of the old municipal airport (Stapleton) and dead suburban shopping malls (e.g., Belmar) are much-discussed examples of how to get it right. Denver has an active Tactical Urbanism movement. Amenities to attract the coveted target population of Millennials are popping up left and right…though not always with flattering results. These efforts are propelling Denver to the top of city rankings for livability including—astonishingly enough for the sprawling "Queen City of the Plains"—walkability. 
Denver's Union Station and New Train Shed (Photograph by Dean Saitta)
Lately there has been some stocktaking to critically evaluate Denver's progress. Last April Confluence Denver—the city's "online magazine for entrepreneurs and creatives"—convened local developers, planners, and architects for an open public conversation about "Place and Why it Matters." Last May Politico Magazine visited Denver to talk about transportation with Mayor Michael Hancock as part of its national "What Works" series. The Politico event was timed to coincide (more or less) with the opening of Union Station. The renewal of Denver's downtown rail hub is widely hailed as a triumph. However, the jury is out on whether all the investment in transit will significantly transform the commuting habits of Denverites. Denver is still an overwhelmingly car dependent city. The proportion of people who use buses or light rail to commute is just slightly over 6%. Mayor Hancock rightly notes that a "cultural change" is required to move that percentage upwards. For Hancock, people need to trust that the system will function efficiently. He's also counting on the in-migration of Millennials—and their preoccupation with smart phones and tablets—to make the difference in getting people out of cars and on to trains where they can give mobile devices their full and undivided attention.
Mariposa Development, Old and New Housing (Photograph by Dean Saitta)
The Confluence Denver event was more comprehensive and introspective than the Politico event. Participants conceptualized placemaking as both an art and a science. They championed the creation of "authentic" places that can grow "organically." LoDo and Union Station were again mentioned as key accomplishments. The next challenges identified for Denver's downtown, as for many American downtowns, are parks and schools. Another challenge is restoring connectivity: knitting back together communities that Interstates (like Denver's I-70) have torn asunder. Happily, the question of who's being excluded or pushed out by new development was also on the Confluence Denver agenda. The Mariposa development was cited as an example of Denver capitalizing on an opportunity to be inclusive, with 900 new public housing units (including dedicated housing for seniors) currently replacing the 270 that had previously existed in the neighborhood. The project includes some nice design features that respect cultural diversity. Yet, the specter of gentrification is very real, with an estimated 70 percent of the previous residents expected to relocate elsewhere.
Other New Urban retrofits were only obliquely addressed in the stocktaking. Stapleton and Belmar have their virtues but housing affordability and congeniality to cultural diversity are not among them (e.g., see the comments on this story). Stapleton is having trouble with traffic speeds that threaten pedestrian safety and contradict other New Urbanist ideals. Interestingly, the college age Millennials that I teach at my university are deeply ambivalent about Belmar, often describing it with words like "packaged," "commercial," "artificial," "inauthentic," and "branded." Some liken Belmar to an "outdoor mall" and the kind of downtown that's more befitting an alpine ski resort than a Denver suburb that's looking to become more urbane. In fact, my students show a slight preference for another suburban retrofit that's decidedly lacking in upscale amenities and isn't as widely celebrated by the "experts": CityCenter Englewood on the site of the old Cinderella City Mall. Here, my students find a more interesting and "authentic" streetscape, dotted with public art. They also appreciate the greater opportunity to encounter ethnic diversity, which some students explicitly link to the nearby presence of value shopping alternatives like Walmart.
Table from Richard Florida, CityLab
I was struck by the silence at both events regarding Denver's status as an income-segregated city. According to the research of Richard Florida and colleagues (see here and here), Denver ranks #9 in income segregation among large American metros. It's running neck-and-neck with Dallas for last place among major American cities with the smallest percentage of homes available for purchase (around 15 percent) in the least expensive tier of housing. Denver's cost of rental housing is also among the highest in the nation. Given Denver's income-segregated landscape, it's curious that only passing reference was made in the Confluence Denver discussion to a project that has great potential to both socially de-segregate and spatially re-connect the city: the site of the former University of Colorado Health Sciences Center (UCHSC) campus in east-central Denver. Jesse Adkins of Shears Adkins Rockmore Architects had this to say about the challenge of developing the former Health Sciences campus:
"That's a tough one to solve…"Lots of issues and big problems. These buildings have been there for 100 years. The street grid exists. There are ingredients you can pull into it. It's one of those nodal opportunities what could continue to fill in gaps around the city."
Adkins is right, especially his point about the campus site presenting a "nodal" opportunity. The site is located at the nexus of multiple neighborhoods (around 9th Avenue and Colorado Boulevard) that, according to the most recent census data, are sharply divided by class and culture. In fact, the site is pretty much smack dab in the middle of Trent Gillaspie's cheeky "Judgmental Map of Denver" pictured below. This means it presents a great opportunity to address multiple citizen needs
Judgmental Map of Denver, by Trent Gillaspie 
and perhaps accomplish some beneficial mixing of people and ideas. Because of this potential the UCHSC site is, for my money, the most important development to watch in the entire city of Denver. I've been chronicling the history of this development elsewhere. Unsurprisingly, this history is one of controversy and conflict because of the site's location, a volatile economy, a steady parade of would-be developers, conflicting developer visions, and citizen disagreements about what should fill the site. In my view the biggest obstacles to development are (1) citizens from wealthier adjacent neighborhoods whose obstructionism was catalyzed by a plan to include a Walmart store in the retail mix, and (2) city councilpersons who are much too invested in serving this well-heeled demographic to the exclusion of all others. Rather unimaginative New Urbanist conceptions of architectural design also don't help. The site begs a plan and an architecture that respects both its spatial "nodality" and its 100-year history as a hospital and medical research facility. The dearth of exciting design ideas is perplexing given that Denver has one of the highest densities of architects in the entire nation. But there's still reason for optimism. The latest new developer (the same developer who gave us Belmar) is looking to preserve additional historical structures and to workshop with neighborhood kids about their vision for the site. Whether this developer will build creatively, and for a diverse demographic, remains to be seen.
Denver placemaking is, thus, a decidedly mixed bag. There have been some big development successes. Other projects are experiencing growing pains or dealing with missteps in planning and design. Still others have great potential but are squeezed by economic realities and buffeted by competing development visions. Mayor Hancock, in his July 14, 2014 "State of the City" address, identified many good priorities for Denver including more affordable housing, new parks, investment in disadvantaged neighborhoods, and new strategies for dealing with homelessness. He imagines a "city of opportunity" for all people. However, there's still a significant perception among citizens, as evidenced by Denver Post op-eds, letters, and reader comments on stories, that Denver is too developer friendly (of course, we also have our share of libertarians and free-marketeers). Denver's zoning codes and housing ordinances can be manipulated in ways that work against increasing open space and the supply of affordable housing. Just last week a proposal by city councilperson Robin Kniech to revise Denver's inclusionary housing ordinance in hope of increasing the supply of affordable units was thwarted by a City Council sub-committee divided along ethnic lines. Even if Councilperson Kniech ultimately succeeds with a vote of the entire City Council, the question remains of what these affordable units will look like. Will they be designed to accommodate and perhaps even attract cultural diversity? Or, will they be designed for your typical American nuclear family?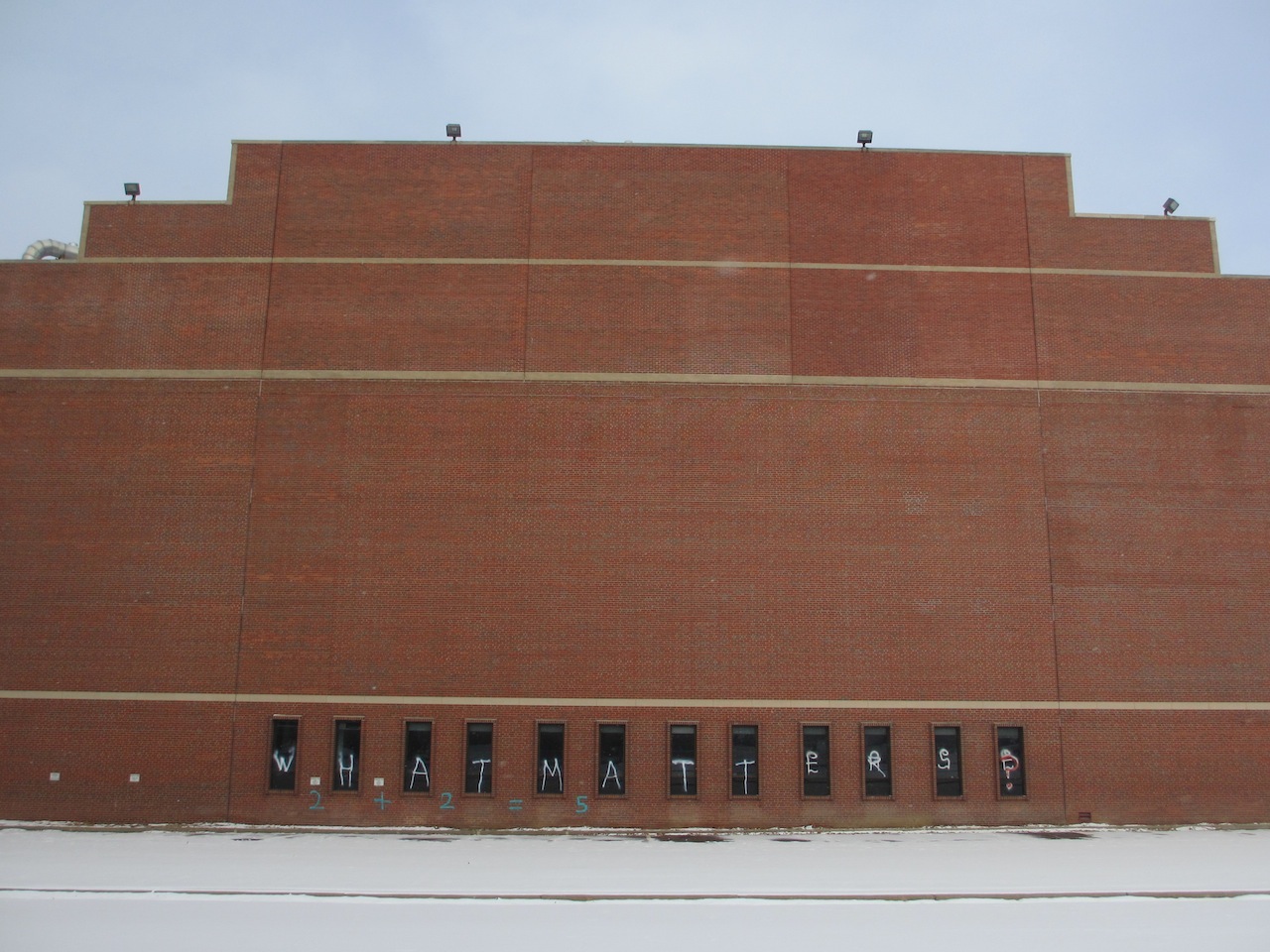 Denver is currently in the grip of Millennial Fever. This is reflected by everyday discourse about placemaking, public comments by Mayor Hancock and other civic officials, and projects like CityBuild Denver. CityBuild Denver is intended to get young adults involved in urbanism. Its kick-off event in October 2013—a sit down dinner for 150 on fine china—was held in Civic Center Park. A nice setting but an arguably tasteless idea, given that Civic Center Park during the day is a catchment area for homeless persons and assorted down-and-outers just struggling to find a place to comfortably sit. Other Denver placemakers justify their development vision by asserting that "everybody in Denver is a transplant." Such a view supports a certain kind of myopic thinking about who we are and what matters in city building. There are persuasive arguments that the benefits of building for Millennials and cultural creatives don't trickle down to raise all boats. Short-term tactical urbanist interventions like bike lanes and parklets can nicely illustrate a vision of what's possible. But they can never address the most compelling structural issues around urban social and spatial inequality. Thinking inclusively has to extend beyond the Millennials. We need to harness diversity in all of its forms, and embrace residents both old and new, in order to realize the city's "diversity advantage." Civic Leadership at multiple levels is crucial to achieving this goal.   
---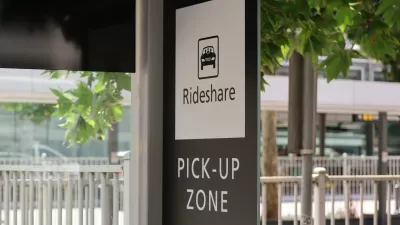 The Slow Death of Ride Sharing
From the beginning, TNCs like Lyft and Uber touted shared rides as their key product. Now, Lyft is ending the practice.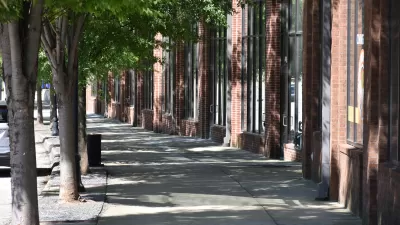 Cool Walkability Planning
Shadeways (covered sidewalks) and pedways (enclosed, climate controlled walkways) can provide comfortable walkability in hot climates. The Cool Walkshed Index can help plan these facilities.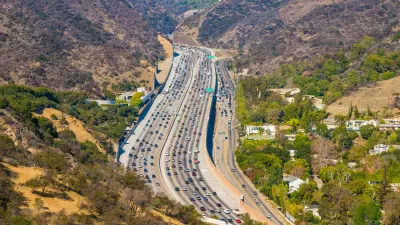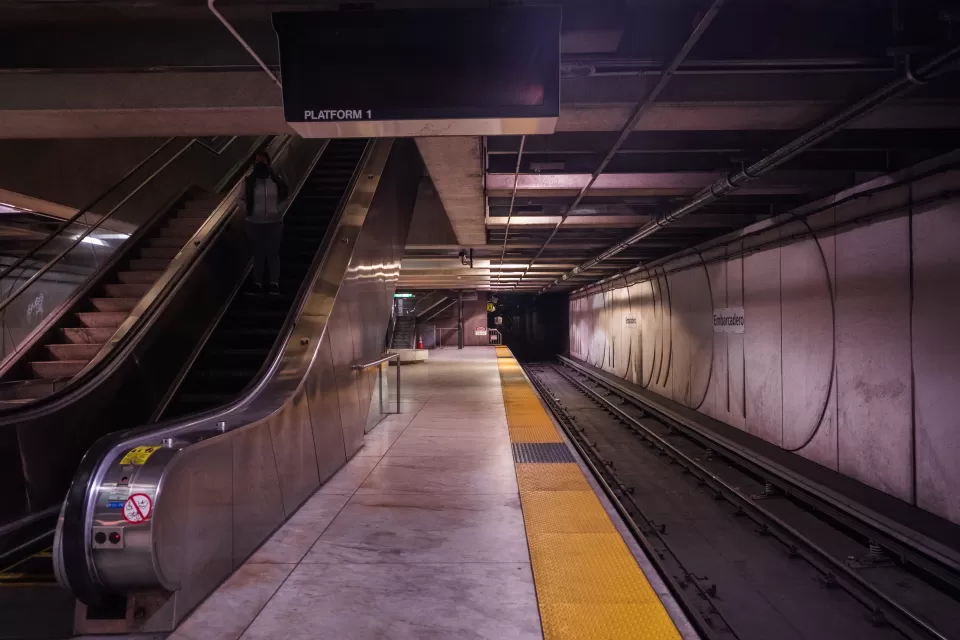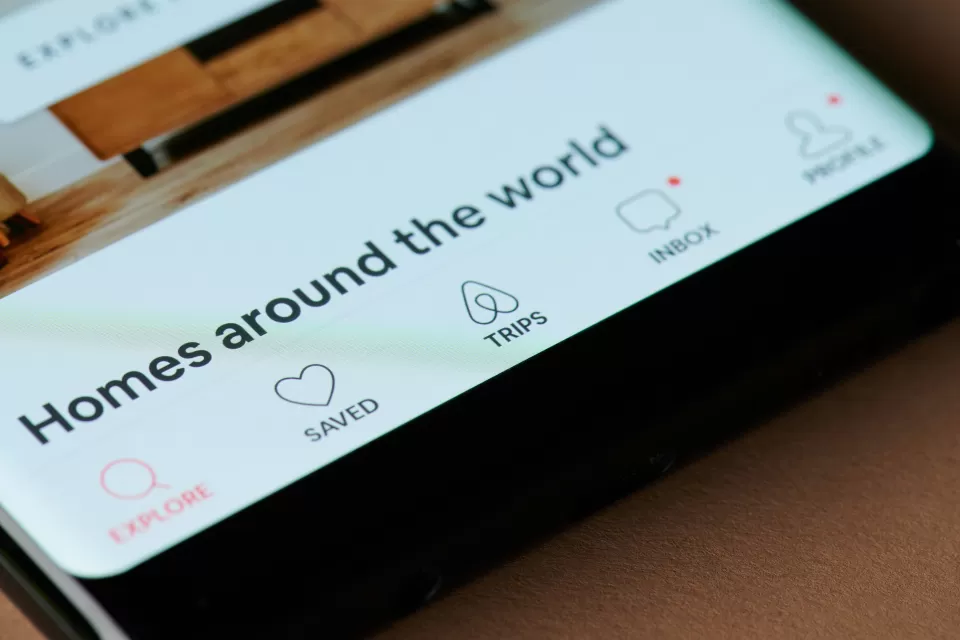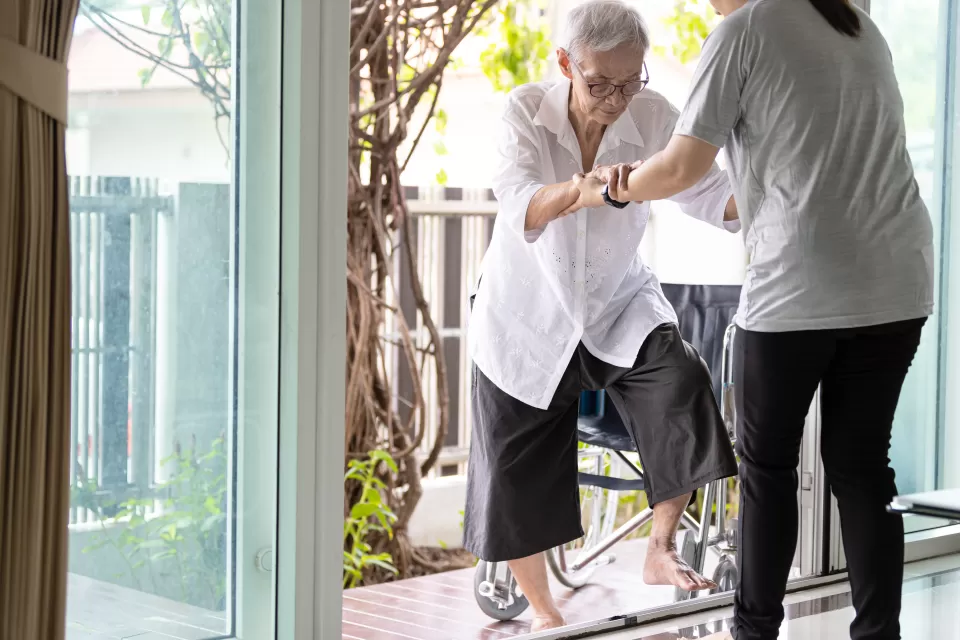 The Challenges of Aging in Place
Seniors in one Bay Area community want to stay in their communities, but many find the cost of living and maintaining older homes prohibitive.
This six-course series explores essential urban design concepts using open source software and equips planners with the tools they need to participate fully in the urban design process.
Learn the tools for implementing Universal Design in planning regulations.
View More