Medellín has been called the most innovative city in the world, and recently hosted the World Urban Forum WUF7 to huge acclaim. It has taken back the city's public realm, found simple solutions to complex problems, and emphasized a "City for Life."
---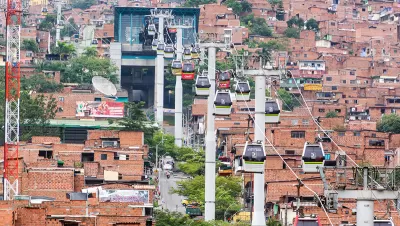 After flying home from my third trip in the last 5 months as advisor to Medellín, Colombia, this trip timed with the city's hosting of the largest urban gathering on the planet, the World Urban Forum WUF7, it's high time I shared some observations about the innovations and attitudes that are making this city a "must-watch." The more I work with and learn about Medellín, the more I understand why the Wall Street Journal named this city the most innovative in the world in 2013 - and why it was chosen to host WUF7 in the first place.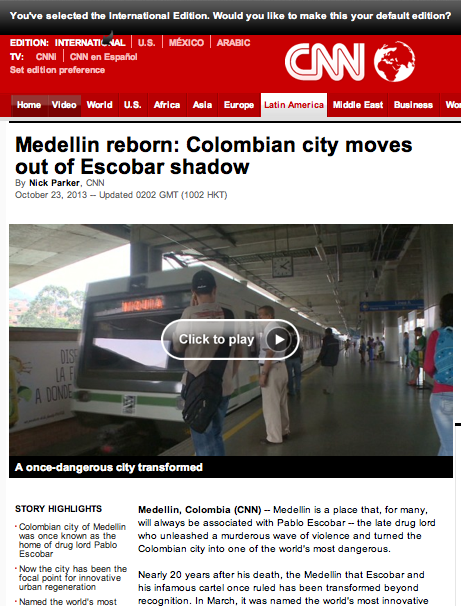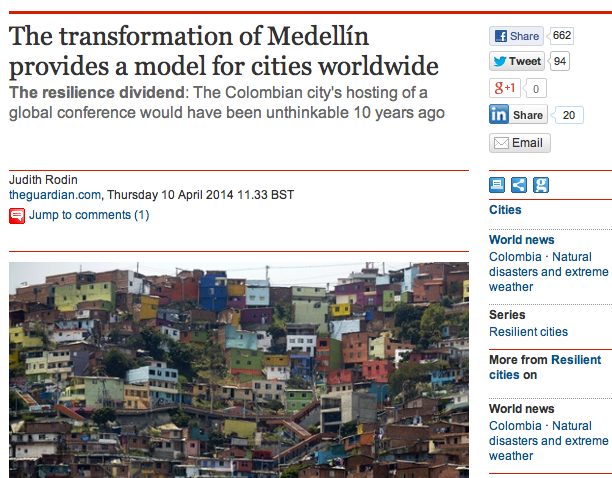 When I was first contacted last year by the city's Chief Planner Jorge Perez, the initial engagement that we worked out together was unusually open-ended and diverse. In short, it was based on providing maximum added value to their broad "urban project." That creative flexibility, I've since learned, is something the city is very good at. Their work, and my occational help, has been about developing a clear and ambitious new vision and policy about land-use, mobility, sustainability and urban design; about broadening the city-wide conversation around the future of the city; and about real projects across Medellín to support "A City for Life."
The best example of the last category might be the evolving design to bury the freeways, essentially sewers for cars, that have been choking the Medellín River, in order to reconnect the city and river for its citizens. There are many such projects going on, all at once - the truth is Medellín is very good at real, on-the-ground city-making that makes life better for citizens, something I really appreciate. In short, they're good at getting on with it.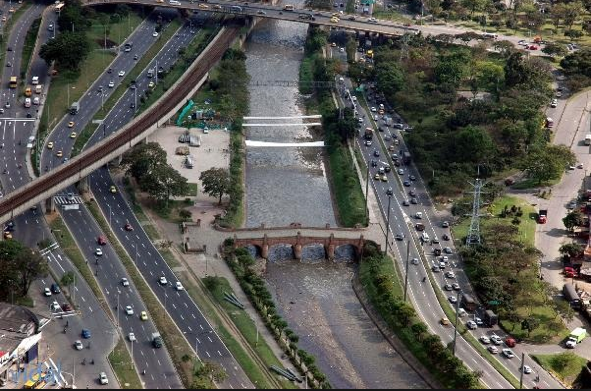 During WUF7, Medellín received over-whelming global attention for its achievements, as well as a new level of local excitement and confidence about the future of the city among its citizens. That attention and confidence was actually already well deserved, given the transformation the City has achieved in addressing urban violence since the 1990's, the impressive building of both traditional (including new train and bus-rapid transit systems) and creative new approaches to public transport, and the powerful rediscovering of the city's public places and public life, among many other things. Not that Medellín isn't well aware of the huge amount of work still to be done around these issues and more – but as with many successful cities, the reinforcing relationship between success and self-confidence had been playing itself out even before WUF7.
Here are three big ways that Medellín has been earning that self confidence.
Taking Back the Public City
In the 1990's, Medellín was widely considered to be the murder capital of the world. Between the drug trade and associated assassinations, and the guerilla warfare on the urban edges, urban violence had the city paralyzed with fear. That fear led to the virtual abandoning of the public realm, and public life. People didn't use streets and public places because they weren't safe, in perception or in reality.
The dramatic success in addressing that urban violence, with an 80% decrease in murders since the 1990's, and a drop from first in murders as a city, to 38th and still falling, isn't credited to any specific leaders like in some other cities. Rather, the credit is shared across the citizens, based a powerful consensus that something had to be done - a combination of determination and desperation leading to common and coordinated action. They do, however, give credit to a community-supported plan and strategy that gave their work focus.
Looking at the public spaces filled with people today, it's hard to imagine that just a few decades ago they were empty, if they even existed at all. Taking back the city from fear and violence has rejuvenated the inherent latin love of public spaces and public life. Although safety and security is still a real issue (and to some extent, an excuse) preventing the full enjoyment of many streets and spaces, there is ample evidence that the citizens are no longer afraid to enjoy, and own, their city.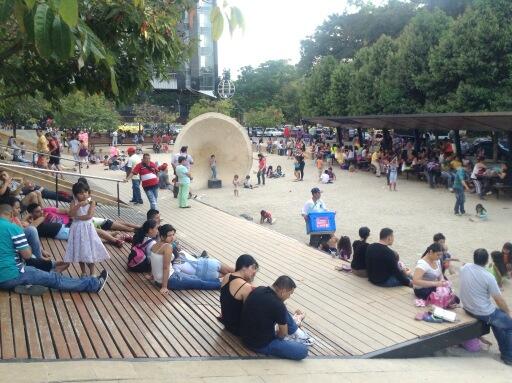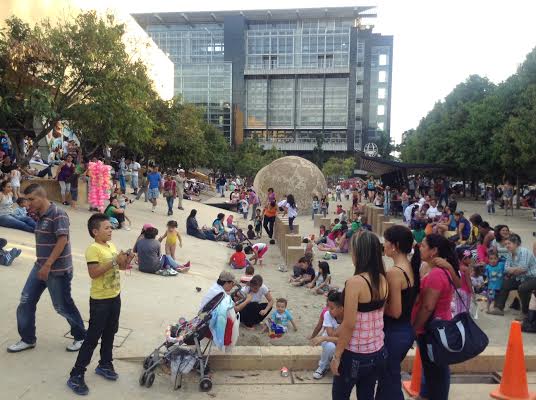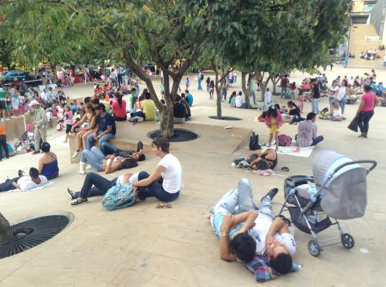 Simple, Inexpensive Solutions to Complex Problems
Perhaps due to the "advantage" of small budgets by wealthy city standards, Medellín has a culture of doing more with less, and thinking outside the box when looking for solutions. You needn't look further than how they've been addressing the severe valley slopes filled with settlements making up the "informal city." Made up of the poorest neighbourhoods full of families that are least likely to be able to afford private vehicles, these parts of the city were virtually inaccessible to those who weren't fit of body, and a challenge even for those who were.
But borrowing ideas from the ski hill and the shopping mall, Medellín has begun to change that. Cable car gondolas usually reserved for tourist areas act as public transit. Weather-covered escalators make steep slopes walkable, or "rideable," depending on whether you choose to "step up."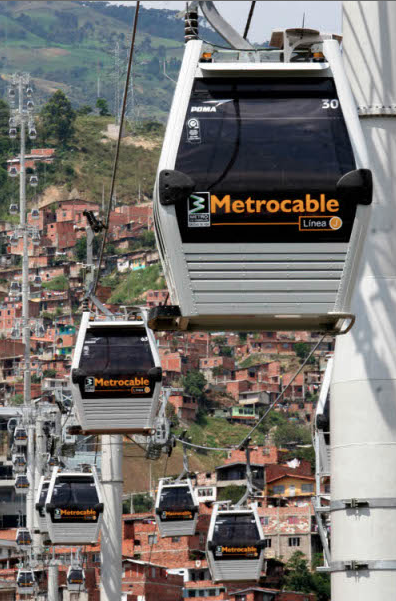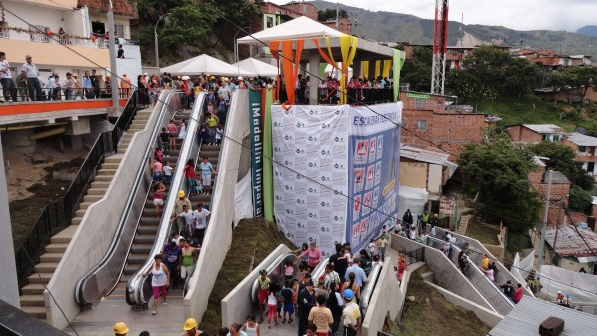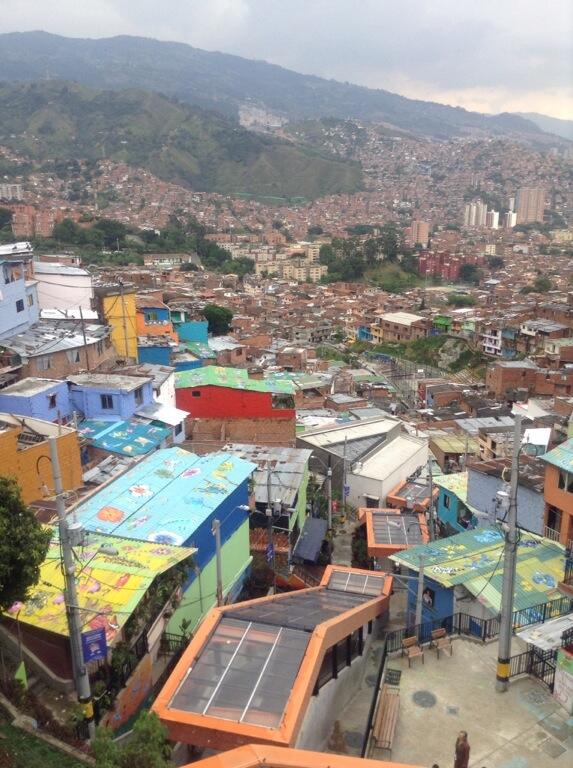 Typical of the best solutions, these simple but creative ideas do more than one thing. On top of serving mobility and equity, they've stimulated community development and regeneration along their routes, spun off other simple solutions like free paint programs that have added colour and identity to neighbourhoods around them, and powerfully supported community pride and ownership to an extent surprising even to their creators.
In particular, the understanding that clever transportation supports equity 
in a
 city full of economic disparity is 
particularly
 poignant - equity in the sense that public transport gives everyone access to the city and its public life and opportunities. Given that public transport still costs $1 a trip though, many may still have to choose between transit and food, reminding us that 
achieving
 true equity is easier said than done. This observation has lead me to suggest that cable car trips be made free, and that greater emphasis be given to making walking and biking - the most equitable ways of getting around - much more inviting.
From Innovative City to "City for Life"
Medellín is smartly seeking to build on that reputation as a city of innovation, both in general in its strategies and projects, and specifically in the creation of a new "innovation district" next to the central area. Although their new land use plan and mobility plans started separately, they're more recently embracing the idea of integrating the two into a more holistic approach to city-making, inspired by the Vancouver model and message that "the best transportation plan is a great land use plan." Also like Vancouver, they aren't just seeking to balance ways of getting around - rather, they're proposing to prioritize walking, biking and public transit based on the recognition that multi-modal cities work better for everyone, including drivers.
It's a key moment in the city for this change in direction, as only 14% of the population own private vehicles, but this number has been increasing, fuelled by an increasingly out-dated notion elsewhere that car ownership equals status. Much of my work with the city is about rethinking the nature of traffic, as an issue of space, cost, livability and sustainability, and even as a form of "violence."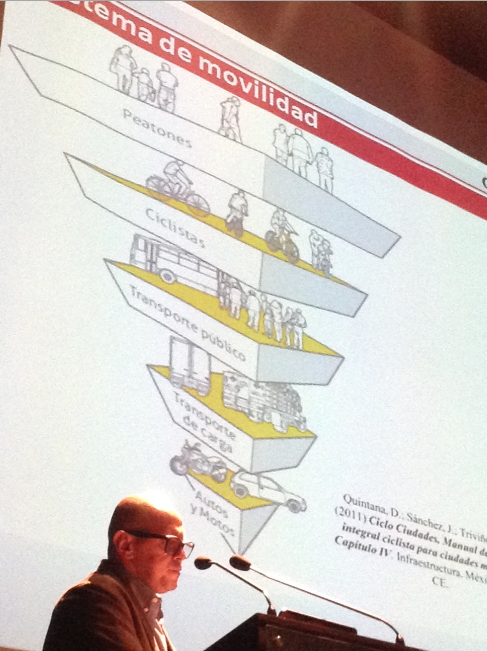 The "City For Life" has become a powerful vision and rallying cry for a people-focused approach to all planning and design. More and more public places are being created or rediscovered for community-based revitalization, and in particular, greater efforts are being dedicated to streets as places for civic life rather than just for cars. Many streets are still seen as dangerous for walkers - but that's something the new "corridors for life" design strategy for a connected system of walking streets will seek to change.
Related policies and projects around education, food, community building and culture, place-making and design are all working together to support equity, livability and quality of life for all citizens. This isn't easy work, but the efforts are passionate, and making a real difference.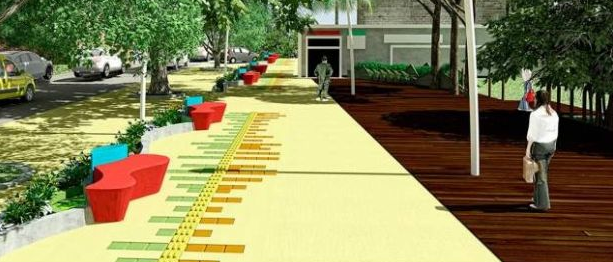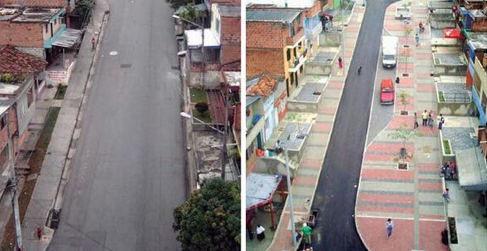 At the conclusion of WUF7, there had been over 22,000 registrants (not just exceeding, but shattering the previous WUF record) on top of the almost 20,000 unregistered expo attendees, live streaming of the key-notes all over the city, & urban-focused talks, exhibits, art & events in museums, universities & public places all over Medellín. I was proud to play a role in that, through my shared key-note with my friend Richard Florida that you can watch. The head of UN Habitat even declared WUF7 the best ever!
The legacies from such a success, I'm sure, will include a greatly enhanced confidence and broadened conversation about a better future for the city. Given what they've already achieved, there should be nothing that this city can't accomplish if it puts the will and skill, and that combination of desperation and determination that allowed them to tackle urban violence, toward it.
Medellín has a great interest in learning from other places, and is getting past a tendency to hide behind those 8 words that are so unhelpful to a city's progress - "we could never do that in our city." Truth be told, it's other cities around the world that could learn much from Medellín, for the three reasons I've noted above, and many others. The "Medellín Model" is just getting started, and cities everywhere would do well to pay attention.
---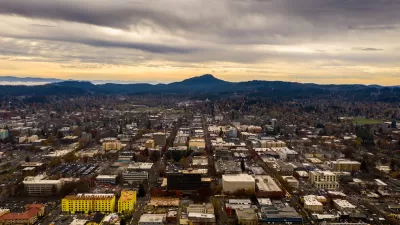 Eugene Ends Parking Minimums
In a move that complies with a state law aimed at reducing transportation emissions, Eugene amended its parking rules to eliminate minimum requirements and set maximum parking lot sizes.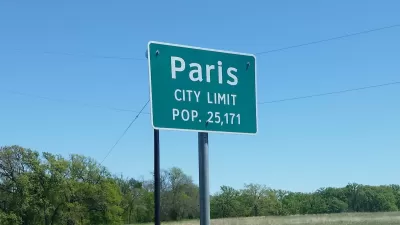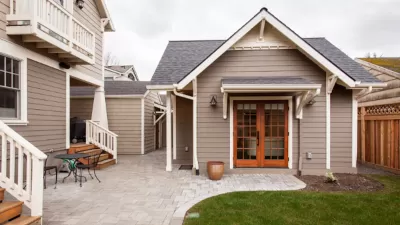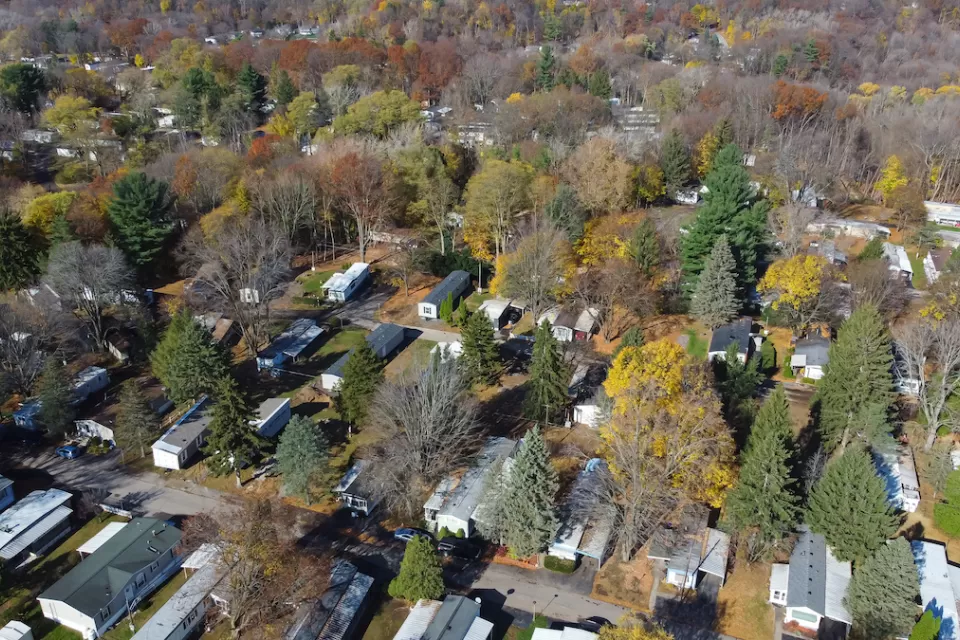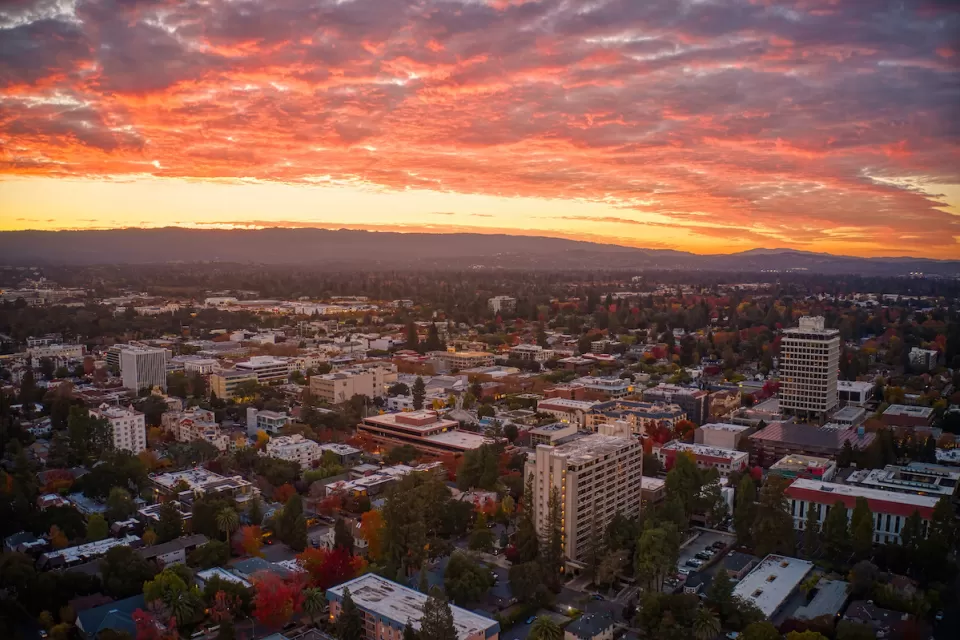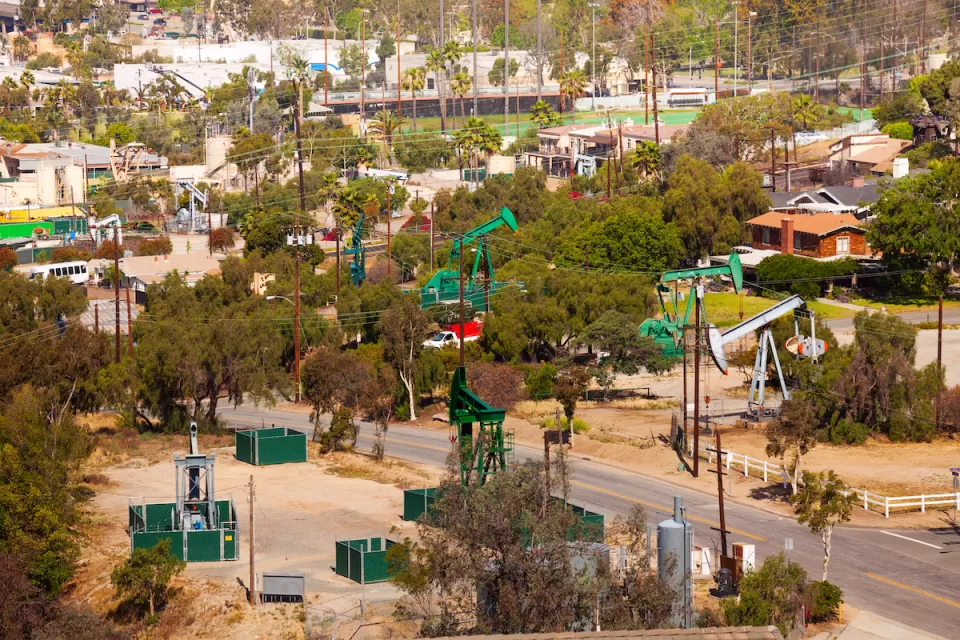 This six-course series explores essential urban design concepts using open source software and equips planners with the tools they need to participate fully in the urban design process.
Learn the tools for implementing Universal Design in planning regulations.
View More