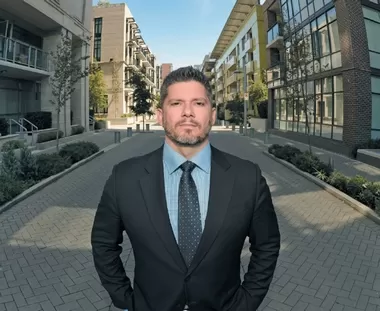 Brent Toderian
Brent Toderian is an international consultant on advanced urbanism with TODERIAN UrbanWORKS, Vancouver's former Director of City Planning, and the President of the Council for Canadian Urbanism. Follow him on Twitter @BrentToderian
Contributed 69 posts
---
Full Bio
Brent is President of TODERIAN UrbanWORKS in Vancouver, Canada, and has over 24 years experience in advanced and innovative urbanism, city-planning and urban design. He advises cities & innovative developments all over the world, from Ottawa to Oslo, from Sydney to Medellin, from Auckland to Helsinki.
Brent left the role of Chief Planner for Vancouver in 2012 after 6 years, with accomplishments that included 2010 Winter Olympics-related planning and design; the internationally regarded EcoDensity Initiative; the Greenest City Initiative; new skyline-shaping and public view corridor strategies; innovative active transport/public use of streets approaches; the Cambie Corridor Plan and other next-generation TOD actions; the transformative Laneway Housing Initiative; and many other ground-breaking initiatives. He led all visioning, planning, and urban design for Vancouver during a challenging era of significant change, and earned an international reputation as a successful city-maker. He also oversaw all architectural and design approvals, where he brought in new approaches for green design and architectural diversity.
Brent is also past Manager of Centre City Planning + Design in Calgary Canada, where he pioneered innovative approaches to visioning, design and architectural review, and created/led the award-winning Centre City Plan.
His career started as an award-winning planning and design consultant based in Ontario Canada, with projects from Toronto to Yellowknife.
A passionate practitioner + advocate for creative city-building, Brent is the founding & current President of the Council for Canadian Urbanism (CanU); a regular columnist on CBC Radio on "city-making"; an Advisory Board member of ULI BC; a contributing blogger with Planetizen, Huffington Post & SPACING; and an active leader in many global organizations related to cities. He is a sought-after international speaker, writer, teacher and collaborator on issues of advanced urbanism.
He can be reached at [email protected], on twitter @BrentToderian, and on-line at www.toderianurbanworks.com.