Watch the U.S. Population Grow Over Time
Movoto turned U.S. population density maps into an animated gif to show how the population has expanded over time.
Movoto used SocialExplorer to generate population density maps from the 1790 to 2000 decennial censuses at the county level. Movoto broke the data down into deciles for each year with each color representing a decile of population density. The blues are the bottom deciles and the oranges are the upper deciles.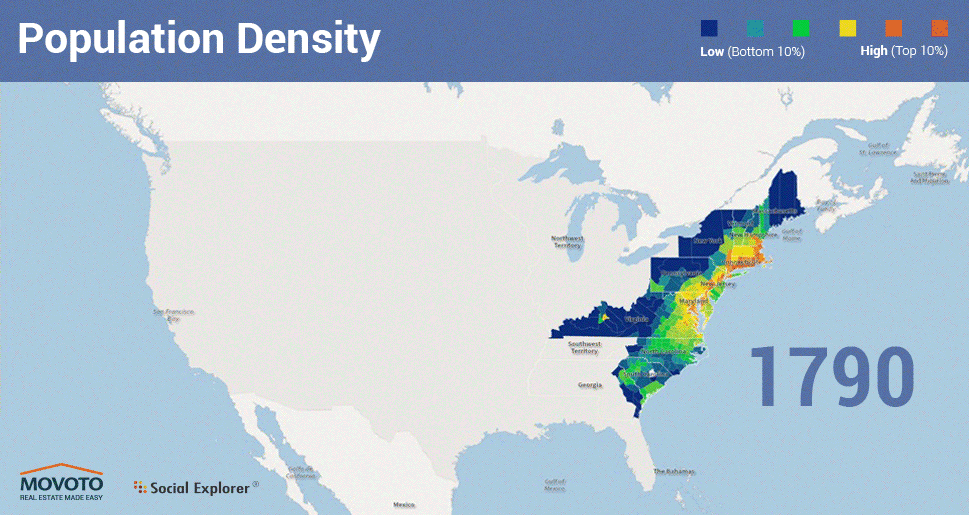 Published on Monday, April 7, 2014
in
Topics