Fanciful Bike Storage Mounts on Tall Buildings
Design firm Manifesto Architecture is proposing a unique vertical bike storage system that can take advantage of underused, slim spaces like alleys. Another neat aspect: the rack is powered by a stationery bike.
The "Bike Hanger" essentially works like a manually-powered ferris wheel, or a dry cleaner's rack: bikes hook up to the wheel, and are spun up onto the side of the building for storage.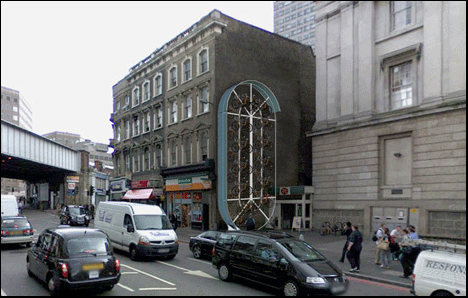 As The CityFix reports, the concept is "currently being developed for Seoul and London, though the project's low maintenance cost, dedication to using recycled materials and ability to save sidewalk space make it an alluring investment for any city."

Thanks to Jeffrey Riecke
Published on Friday, May 27, 2011
in
Topics