REVIEW: Ken Greenberg's Walking Home
Urban designer and architect Ken Greenberg writes "an eloquent, personal, compelling and persuasive argument for more enlightened city-building," says Michael Dudley in this review of Greenberg's new book [...]
It is a curious fact that, of the greatest and most influential books concerning cities over the past half century, almost none have been penned by professional urban planners or designers.
It has been, instead, a handful of journalists such as Jane Jacobs, Lewis Mumford and, more recently, James Howard Kunstler and economist Richard Florida who have, through their insightful writing, changed the way we think about and plan cities.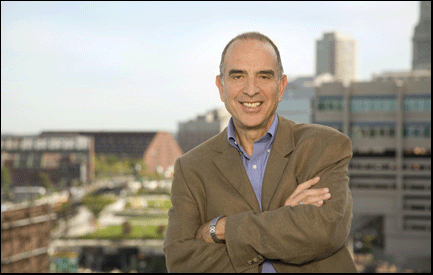 Ken Greenberg's Walking Home: The Life and Lessons of a City Builder
may prove the exception. It is an eloquent, personal, compelling and persuasive argument for more enlightened city-building, made all the more convincing by the Toronto-based author's 30 years of international experience as an urban designer and architect.
At once a memoir, a history of North American urban planning and a manifesto for a more sustainable and humane urban future, Walking Home articulates the urgent need for change while providing his colleagues and interested laypersons alike practical and entertaining guidance for bringing it about.
Readers are first invited on an imaginary walk that begins downtown -- with its unpredictable variety of street-life and mix of businesses, services and residences -- and then progresses ever further out through more recent, rational and master-planned development. Before long, hapless pedestrians find themselves marooned among freeways of roaring traffic, office parks and vast suburban parking lots. There are no other pedestrians in sight, nowhere to sit, and no place left for random encounters, save the food court at the mall.
Greenberg describes how, intoxicated by the promise of unfettered automobility, planners and city dwellers alike embraced and internalized this latter vision of city-dwelling and accepted it as desirable, normal and permanent.
However, as he stresses, this type of city can have no permanence in an era of energy scarcity, climate change and food insecurity.
Greenberg's account of the reactions against modernist planning (as pioneered by his mentor Jacobs in the 1960s) is integrated seamlessly with the narrative of his own educational and professional development as a young architect.
His early work in Toronto as well as his long association with Jacobs were formative for him; both the Toronto experience and the ideas of the late iconoclastic writer feature prominently here.
Greenberg sets out what he calls the "false trails and mirages" of postwar planning, including the imposition of preconceived development models – including iconic buildings, suburban-style malls, convention centres, stadiums and "festival marketplaces" – on struggling downtowns. These "quick fixes" as he calls them often fail because they have little relationship with, nor sensitivity to, the places in which they are deposited, and resist the incremental evolution that true urbanism requires and engenders. They rarely accommodate new needs or adjust to changed circumstances.
What is needed instead, he suggests, is what he calls "urban judo": the ability of a city to recognize and capitalize on the momentum generated by its own citizens living and working in inexpensive places where new, fresh ideas can be improvised and tested using existing assets.
Significantly, he finds most valuable those assets in the public realm, which, in his view, has suffered the greatest decline in the automobile age. Parks, plazas and fine-grained street life were all too often blotted out in the rush to modernize cities, but are needed now more than ever to reconnect people to one another.
To help illustrate his principles -- many of which are clearly inspired by Jacobs -- Greenberg refers throughout to his own career highlights.
For example, in the mid-1990s, he worked on the redevelopment of Toronto's obsolete King-Spadina industrial area. Stripping the district of its industrial zoning and parking regulations, the city allowed land uses to emerge according to market demand, with the result that the area is now a highly desirable, dense, mixed-use heritage neighborhood with high rates of walking and cycling.
Greenberg argues that, if we are to continue to live in large cities in an era of high energy costs and climate change, then we need to "reclaim the promise of the city" by making our cities places of diversity and adaptability, of density and vibrant public spaces, where nature and the city are integrated, and where we can leave our cars behind and walk among -- and get to know -- our neighbors.

---
Michael Dudley is a research associate and library co-ordinator at the Institute of Urban Studies at the University of Winnipeg.