Jan Willem Tulp created a stunning visualization showing the relationship between number of vacant homes in U.S. counties and the total number of homes in that county.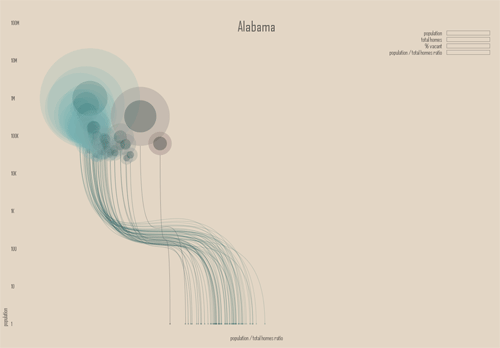 This image doesn't do the interactive nature of the site justice. Click the image to go to the actual site.
Tulp adds his own comments on his website below the instructions:
"There are some interesting things to look for:
counties that have more homes than people
or, counties that have more than 50% vacant homes"