Maggie Koerth-Baker digs into the history of monorails, and finds examples in the United States as early as 1876.
A steam monorail first appeared at the Centennial Exposition of 1876 in Philadelphia, Pennsylvania. It ran approximately 170 yards, and had a double-decker passenger configuration. Koerth-Baker points to a website with all the details, including cross-sections of how the train worked.
Ten years after the Centennial Exposition, another unique monorail appearing in Boston with a unique rounded shape and top speeds of 20 miles per hour.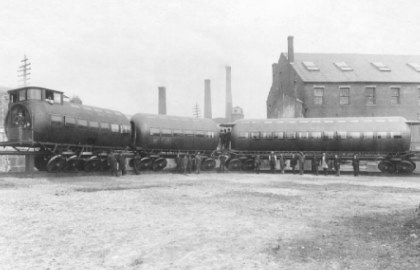 Koerth-Baker links to other resources for early monorail information.
Published on Thursday, May 19, 2011
in