Shipping Containers As Building Blocks
Shipping containers are increasingly being used as a readymade, eco-friendly building material. WebUrbanist highlights a handful of such structures, vernacular or professionally designed.
WebUrbanist looks at structures ranging from a makeshift marketplace in Kyrgyzstan to the Platoon Kunsthalle Gwangju, an art center in South Korea (seen below).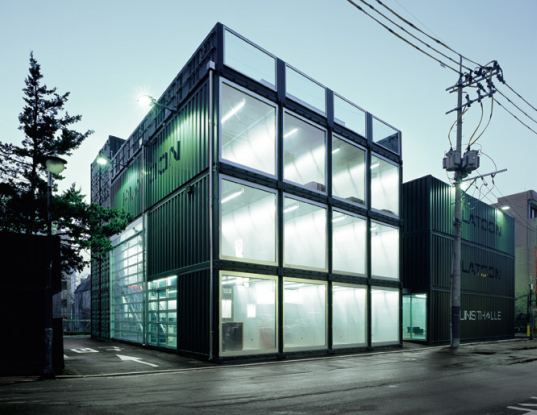 Published on Friday, February 18, 2011
in
Topics