The Tea Party has it all wrong, writes Joel Mills. Urban planning is not a radical, elitist agenda, but the best example of local democracy available today.
---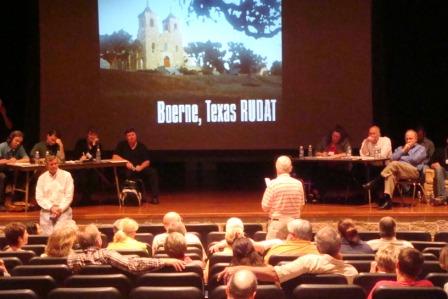 During the last year, there has been rising interest in the Tea Party movement's increasingly hostile views toward urban planning. Some observers fear the conservative Tea Party agenda on urban planning will result in overt politicization of the field, as well as some radical policy stances on climate change and smart growth. Tea Party activists at the local level have trained their rhetoric on sustainable development, tying urban planning to the United Nations' Agenda 21 plan. One recent article captured the sentiment of a local Tea Party activist:
"Agenda 21 is the United Nations blue print for the complete restructuring of nations and local communities to fit into a proper mold for global governance. It outlines, in detail, the UN's vision for a completely managed society, dictating the process to be used for industry, agriculture, housing development, and especially education. It's an all-encompassing plan to rule from an all-powerful central government."
It is ironic that such claims would be made against the fields of urban planning and sustainable development. In fact, planning has been at the forefront of a democratic growth spurt at the local level in the United States, in both liberal and conservative locales. Today, while our national political malaise is widely acknowledged, local democracy continues to expand and flourish.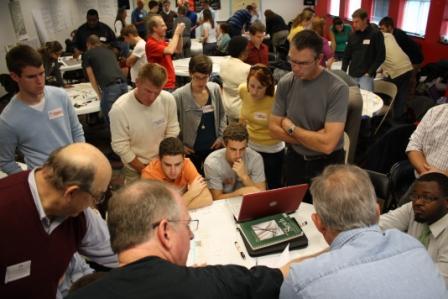 Consider the following democratic growth trends:
The Expansion of Local Government. Local government in the United States has experienced modest but steady growth during the last half century. From 1952 to 2002, the number of municipal governments grew from 16,807 to 19,431. We added 2,624 municipal governments in 50 years, an average of over 52 per year.
The Adoption of Non-Partisan Government Management. Although the Council-Manager form of government is a progressive era reform, it has gained momentum and been adopted increasingly as the mainstream form of local government, reflecting widespread desire for nonpartisan government administration. In 2000, the International City/County Management Association (ICMA) reported that the council-manager form of government was being used by 63 percent of cities with populations of 25,000 or more, and in 57 percent of cities with populations of 10,000 or more. An average of 63 local governments per year adopted the council-manager form of government between 1984 and 2000. In 2002, U.S. Census data showed that approximately 3,400 cities utilized the Council-Manager form of government, and nearly 89 million Americans lived in communities with this form of government.
Local Devolution and the Growth of Neighborhood Councils. Most major cities now have a system of neighborhood councils or advisory commissions of citizens who interact with local government representatives on a host of issues, particularly concerning neighborhood planning and development. In 2004, the National League of Cities reported that "dozens of cities have instituted neighborhood council systems" in just a 10 year period.
The Spread of 'Designer Democracy.' The most profound change that has occurred concerns the method of local democratic practice. Local governments are increasingly turning to more deliberative public processes that are founded on participatory and collaborative approaches to public decision-making. The field of urban planning and community design has led the way by practicing 'designer democracy,' involving thousands of citizens in planning efforts. Last year, in a survey of over 300 localities, the National League of Cities reported that 81 percent of respondents claimed that their municipalities use public engagement processes "often" (60 percent) or "sometimes" (21 percent). Many jurisdictions are formally codifying public participation as well. Twenty-eight percent of respondents reported that they have a formal public engagement plan. Most importantly, when asked to identify how likely their city was to design a deliberative public engagement process to address specific issues, the top issues for responding cities included "zoning and land use" (82 percent said "likely" or "very likely"), "downtown development" (78 percent), and "neighborhood planning" (76 percent).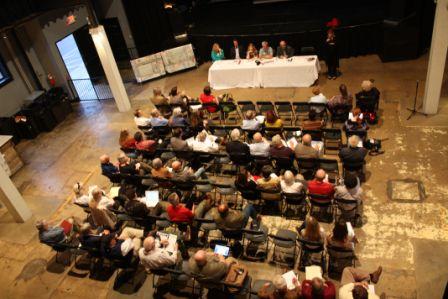 The Proliferation of Civic Intermediaries. The emergence and growth of non-profit, civic intermediaries has had a profound impact on local democratic practice, expanding participation outside the traditional government processes. For example, Philadelphia's process to create a Civic Vision for the Delaware Riverfront, led by Penn Praxis, involved over 4,000 residents. Envision Utah engaged 20,000 residents in a 2-year regional visioning process on growth, and Chattanooga Stand attracted more than 26,000 participants in the "largest survey-based visioning campaign" in the world. These civic leaders are transforming local governance.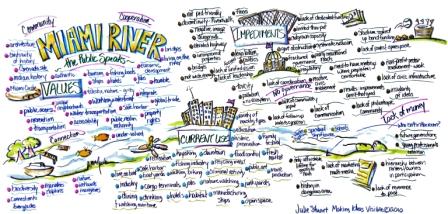 These key growth areas underscore a significant trend toward democratic localism, rather than a move toward centralized planning. In fact, urban planning processes are now subject to occasional criticism for being too democratic. Public deliberation is the de facto practice for a growing number of local jurisdictions in the United States today. For all the inflammatory rhetoric about centralized planning, the reality has been much different. Urban planning and sustainable development have led a democratization process at the local level that is transforming public business and paying considerable civic dividends. As a result, we have never been closer to the democratic ideal expressed by Jane Jacobs over 40 years ago in The Death and Life of Great American Cities. As Jacobs wrote, "Cities have the capability of providing something for everybody, only because, and only when, they are created by everybody."
---
Joel Mills is Director of the American Institute of Architect's Center for Communities by Design. The Center was the recipient of the 2010 "Organization of the Year" award by the International Association for Public Participation (IAP2) for its impact on communities and its contributions to the field.
Inclusive Prosperity: No Displacement Necessary
Recent analysis identifies nearly 200 U.S. neighborhoods that have achieved the highly-sought-after goal of increasing the prosperity of residents without displacing the existing community.
Making Healthy Places
The editors of the book "Making Healthy Places," recently published in a second edition by Island Press, discuss the intersections of public health and planning, including key concepts such as green gentrification, health impact assessments, and AI.
Is it a Rowhouse, or a Rowhome?
Philadelphia has long been acknowledged as the capital of rowhouses in the United States. It's becoming more common for those rowhouses to be referred to as rowhomes.
This six-course series explores essential urban design concepts using open source software and equips planners with the tools they need to participate fully in the urban design process.
This course aims to provide an introduction into Urban Design Sketching focused on how to hand draw master plans using a mix of colored markers.
View More