In 1995, author and planning authority Peter Katz wrote an article scolding planners for being "planners who talk" rather than "planners who draw". The original article generated much controversy, and appears here with a postscript added by Katz that reveals a glimmer of hope for the planning profession in the U.S.
"We found it impossible to do good buildings in the suburbs. No matter how hard we tried, we were constantly defeated by the uncoordinated surroundings of parking lots and arterials. Ultimately we came to realize it wasn't an architectural problem we could address within our site, but rather a planning problem that had to be resolved at the scale of the entire community."
That's how Elizabeth Plater-Zyberk described the realization that led her and husband Andres Duany to the practice of planning in the late 1970s. Since then ― together with architects Peter Calthorpe, Victor Dover, Joseph Kohl, Elizabeth Moule, Stefanos Polyzoides, Mark Schimmenti, Daniel Solomon, and others ― they've forged a new approach to the making of communities. First called neotraditional planning, the approach has since come to be known as the New Urbanism.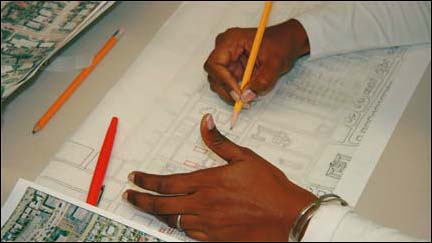 Importantly, the 15 contributors to the book The New Urbanism: Toward an Architecture of Community
, which I completed in 1994, are all architects. At the time I didn't find that odd. It seemed logical that designers of the human habitat should be equally comfortable at the scale of a kitchen sink or an entire metropolitan watershed.
Since then I've come to realize how heretical the notion of physical planning by architects is to those who've come up through the complex world of professional planning-a world of policy, statistics, law, and social programs. The New Urbanists refer to themselves as 'planners who draw." They call the others "planners who talk." The differences in product and process are stunning.
The bigger question that fascinates me is this: How did we stray so far from the physical planning concepts that served professionals so well in the early part of the last century? What led us to think that we could define our communities primarily through words and numbers and let their physical form be determined primarily by policy-makers, regulators and developers? If one looks at the places we've planned over the past 70 years, the answer becomes self-evident.
My conclusion is that since about 1938 planners haven't been in the business of planning; they've been reacting. They've been processing permits, holding meetings, and trying as best they can to respond to the proposals of developers on the one hand and the protests of citizens on the other. In such an adversarial environment, it's not surprising that planners would hesitate to be proactive. When bullets are flying, conventional wisdom suggests that one should lie low. But I'm not convinced that's a viable strategy these days because the conflicts aren't going away. If anything, they're growing worse with each passing year. In his book Community and the Politics of Place
, former Missoula, Montana, Mayor Dan Kemmis writes about "the procedural republic," a method of government that has replaced the sort of face-to-face citizen interaction we associate with an earlier model of American democracy: the New England town meeting.
In my view most conventional planners seem to be the product of, and servant to, the procedural republic. Carefully mediating between the conflicting rights of various individuals and groups, they persevere through an endless hell of public hearings-a forum where Mayor Kemmis notes there is precious little real "hearing" going on.
The alternative, and the source of my optimism for the future, is the New Urbanism with its use of participatory planning techniques that deliver tangible physical plans. When neighbors see and discuss what's being proposed in visual rather than statistical or policy terms, they're often able to transcend their usual NIMBY concerns. Visionary planning efforts from Palo Alto to Providence are achieving success by engaging citizens in this way. One caveat though: Although the term "participatory" is frequently uttered by planners, I find it often consists only of multiple meetings and requests for "input," with little credence ever given to the actual suggestions of citizens that might bubble up from the process.
My sense is that much of the planning profession still regards itself as a kind of "priesthood" with its processes and documents closed to all but a select few in its inner circle and shielded by layers of complex data that grow thicker with each new wetlands ruling. The New Urbanists question this approach and are trying another way.

---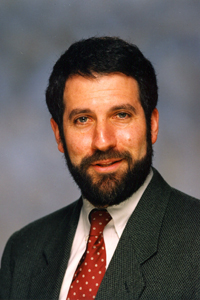 I wrote the above article for APA Northern California's monthly newsletter Northern News in 1995. It was reprinted in the same publication March of this year. In preparation for the publication here in Planetizen, I've written a postscript:
Many exciting changes are under way in the world of planning. To me, the biggest and most encouraging change is the transition of New Urbanism and its close cousin, Smart Growth, into the mainstream. Indeed, in more progressive communities, such terms have become synonymous with "good planning."
In the mid 1990s, New Urbanism was primarily a topic for debate. I remember packed rooms at various local and national planning functions when architects Peter Calthorpe or Andres Duany took the stage to debate more-established figures in the world of planning, architecture, or real estate development. Today those confrontational early days have given way to more pragmatic "How do we do this?" discussions related to implementation. Seminars on form-based coding and the charrette process fill classrooms and hotel meeting rooms around the nation.
Practitioners who master these techniques are discovering that decades-old planning logjams can be easily unstuck by incorporating these methods. But far more than implementation is changing: Plans are moving forward, in large part, because citizens are more comfortable with New Urbanism's fine-grained mix of uses and housing types, and a scale of development that's geared more toward pedestrians than to the automobile.
Indeed, my sense is that citizens are actually quite a lot smarter than the priesthood has been giving them credit for all these years. My colleague Ron Thomas, a professor of planning in Georgia, and an early pioneer in the art of facilitating community visioning processes, expresses a more positive view; he says: "Give citizens good choices and they'll make good decisions."
But probably the biggest change that New Urbanism has brought to the profession is that some planners are now seeing themselves less as regulators and more as change agents, helping stakeholders to achieve a better outcome than what the status quo customarily delivers -planning as usual. Our greatest need now is for information, resources and leadership to support planners in their new role.
I'm heartened to see, locally and in my travels throughout the US, this emerging breed of professionals begin to question and frequently discard the notion of "planning as usual." Instead they are challenging themselves, fellow staff members and their consultants to achieve a more visionary, yet no less pragmatic, approach to the making of great places.

---
Peter Katz is the author of The New Urbanism: Toward an Architecture of Community, McGraw-Hill, 1994, ISBN: 0070338892. He was the founding executive director of the Congress for the New Urbanism and the founding President of the Form-Based Codes Institute.
In 2009 Katz assumed the position of director of Smart Growth / Urban Planning for Sarasota County, Florida.