How Frederick Law Olmsted Got the Central Park Job
If the Frederick Law Olmsted of 1857 offered to plan and manage your city's central park, you probably wouldn't hire him. The 35-year-old then was a farmer, journalist and former sailor with no formal training in architecture, engineering or any related field. Though he didn't have much technical expertise, he had great leadership skills. Those gave him the opportunity to succeed, and helped him become successful, according to Leonardo Vazquez.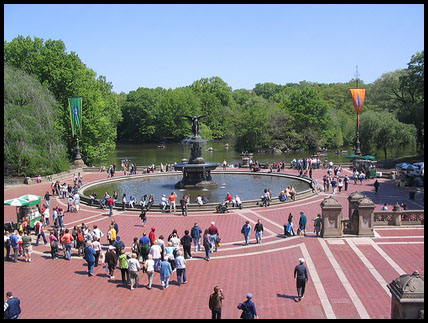 2008 is the 150th anniversary of the awarding of the job to create Central Park, the first and still the foremost major park in New York City. Central Park launched Olmsted's famous career in planning and landscape architecture and became a model for other urban open spaces throughout the United States. Olmsted's story sounds too Hollywood to be true – a struggling farmer, B-list writer and failed businessman from the backwoods of Staten Island gets picked by Manhattan's elite to steward their city's emerald of open spaces. But it's quite logical, and provides some lessons for how we can be successful.
Like Leonardo Da Vinci and Thomas Jefferson, Olmsted was a man of many talents. Among them was building connections with influential people. He was born to a comfortable family in Connecticut, but was an outsider when he moved to what is today New York City's borough of Staten Island. After buying a farm there, he formed a small club of farmers, and from there the Richmond County Agricultural Society. He made himself the president of the group.
Olmsted increased his visibility by getting letters and announcements published in local publications, such as the now defunct Staten Islander. Finding the agricultural life too constraining, Olmsted and his brother, set out to explore the cities of England. While there, he got the opportunity to write a few articles for the Hartford Courant. That started him on the road to being a journalist and writer.
In 1857, while working on a book, Olmsted met a member of the commission chosen to pick the first superintendent for what would become Central Park. Olmsted talked enthusiastically about the value of such a park, and the man invited him to apply for the job.
Meeting the commissioner was lucky. What Olmsted did afterwards was strategic. He reached out through his network to support his candidacy. 'Since his activities in recent years had brought him into contact with men of prominent and various affairs,' says biographer Laura Wood Roper, 'he had no difficulty in collecting a number of imposing sponsors." By a vote of eight to one, Olmsted was chosen as superintendent to manage the creation of the park.
Playing Politics
Now that he had proven himself a good campaigner, Olmsted had to demonstrate excellent political skills. New York City at the time was run by the Tammany Hall political machine, part of the Democrat party. The New York State Legislature had taken control of the park away from New York and given it to a Commission made up mostly of Republicans. As superintendent, Olmsted reported to an engineer-in-chief, Egbert Viele, who was chosen when the commission was in Tammany Hall hands. Many of the workers were hired as patronage assignments and were there to help in elections, not park building. Olmsted worked hard in the field and showed a thick skin to the taunts and jokes of the employees. When the Commission fired workers and hired new ones to soothe the anger of unemployed men during a difficult economy, Olmsted used these opportunities to get and retain competent workers.
After the commission chose a superintendent, it held a competition to design the park. Olmsted was asked by architect Calvert Vaux to team up with him to enter the competition. Being politically smart, Olmsted tested the waters to see if Viele would object. He didn't. Vaux and Olmsted jointly developed the design, called Greensward, that became Central Park.
The winning design gave no credit to any individual, so it wasn't clear who contributed which piece. And this is another factor in Olmsted's success: Though he was personally ambitious, he also knew teamwork and understood when the whole was bigger than the sum of its parts.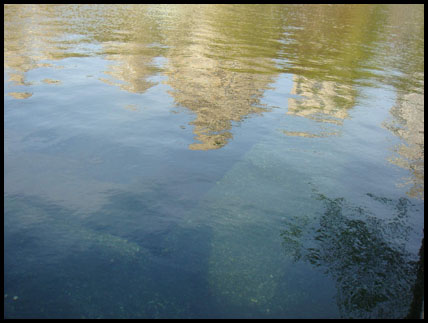 A Reflective Practitioner
Olmsted was what we might call today a reflective practitioner – someone who asked deep questions about his own work and wanted to learn more about more things. And this helped him to go beyond park planning into public health and community planning. If it wasn't for the connections he made, his communication skills, and his being a reflective practitioner, Olmsted would be remembered, if at all, as another struggling farmer in a rural hamlet in southern New York State.
'Nothing in his record – a farmer who had not made his farms pay, a writer who had made nothing but reputation, a publisher who had gone bankrupt – suggested his capacities,' Roper says. But he had 'the vision to grasp complex problems, the acuity to analyze them, the balance to see the whole and the parts in proportion, and the discipline and imagination to devise solutions '
What are the lessons for our practice and careers?
Get involved and get connected. If it's a choice between participating in that urban design committee meeting and sharpening up another demographic table in a long report – go to the meeting.
Build your leadership skills. Olmsted could have been just another brilliant thinker who got crushed by political realities. Olmsted knew that being smart was not enough.
Be reflective and explore deep questions. Don't just think about how and what you do. Ask yourself: Why? Why not? What would happen if ?
Be open to ideas from a diverse array of people. When was the last time you asked the office manager or someone in the mailroom to comment on your proposed plan?
There are many books and websites about Olmsted's life and work. The author recommends FLO: A Biography of Frederick Law Olmsted, by Laura Wood Roper.
---
Leonardo Vazquez, AICP/PP is Director of The Leading Institute, which provides leadership development and training to planners and related professionals. The Leading Institute is managed by the Professional Development Institute of Rutgers University's Edward J. Bloustein School of Planning and Public Policy. For more about The Leading Institute, please visit http://www.theleadinginstitute.org.
Topics