Brick By Brick: Protecting A Community's Sustainable Future
Pineville, North Carolina was expanding rapidly and at risk of losing its identity. To preserve the town's character, planners put their faith in the common brick. City planning officials Kevin Icard and Travis Morgan bring us the story.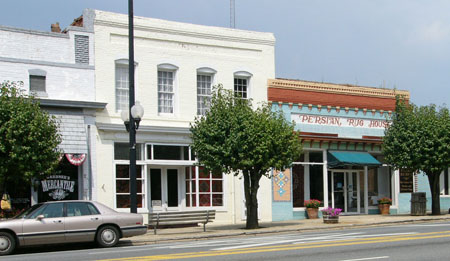 Pineville, North Carolina is a quaint community located 14 miles south of Charlotte. As the birthplace of the eleventh president of the United States, James K. Polk, Pineville is a historic city filled with landmarks, rustic antique shops and bustling downtown district reminiscent of the 1950s. The town experienced a 10 percent increase in its population from 2000 to 2006, bringing its population to 3,784 residents. A tight-knit, family-oriented community, Pineville has also made a name for itself as a retail destination with approximately six million square feet devoted to shopping centers, strip malls, restaurants and the Carolina Place Mall on the outskirts of the town.
As Pineville continues to develop, the City Council of Pineville is faced with the challenge of keeping up with the rapid growth of downtown residential and commercial areas without losing the identity and charm of the city in the process. Before the planning department was established nine years ago, there was an overflow of strip malls and design schemes that did not fit with the architectural tradition of Pineville. There were no building standards in place to regulate the look of our town, which made the building process cumbersome for city council members and developers.
Growth and development are in every corner of Pineville, as it continues to be a highly desirable community for residents and visitor alike. The downtown area is an anchor for the community and the first impression for people passing through. The city needed to ensure that the downtown architecture reflects the spirit of Pineville and encourages people to keep coming back. Our city council began this process by requiring desired development standards, including quality building materials, on a conditional basis. As we continued to see a pattern of design standard requests, the Planning Department decided it was time to turn our vision for the city into reality by creating an ordinance. By putting our standards on paper, we would save time on conditional requests and be able to ensure that our plan for sustainable growth was never compromised.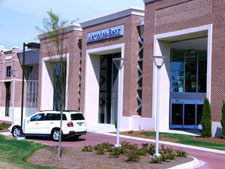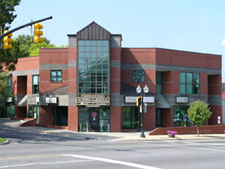 Brick by Brick
On March 11, 2008, after more than a year of careful planning and coordinating, Pineville adopted a masonry ordinance for its Downtown Overlay District requiring all buildings (residential, mixed use, and commercial) in the downtown district to have brick as a primary building material. The ordinance requires that all facades must be 65 percent brick.
Requiring brick as a building product was a natural decision, as Pineville wanted a beautiful downtown that would stand the test of time. Pineville began as a mill town, deeply rooted in the tradition of brick building and design, which is still evident today after 135 years. Brick is a material that is readily available in the Southeast and has become synonymous with the community's charm and character. In developing the masonry ordinance, our goals are to ensure that developers stay true to the historical identity of Pineville, create consistency among the developments in the district and construct attractive long-lasting buildings.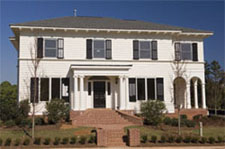 The masonry ordinance was unanimously passed by the City Council and has been very well received by the community. Pineville has established an architectural standard for how the community should look and grow. The quality of life of our citizens is our highest priority, and they will be living in this city long after the building process is complete.
Brick requirements and ordinances are a necessity for any town trying to improve its architectural integrity and beauty. With ever-changing architectural trends, brick is a readily available product that is traditional, yet always in style. By writing an ordinance that is easy to understand and provides pictures and examples, you can eliminate confusion and protect your vision. Pineville's masonry ordinance has guaranteed that the rich "brick" history of the city will be here for generations to come to enjoy.
---
Kevin Icard is the planning director and Travis Morgan is a planner for the City of Pineville, N.C.