Singing the City Sterile: Urbanism and New Wave
I've always hated songs about cities, particularly mawkish anthems like "New York, New York," "I Left My Heart in San Francisco," and the ghastly "I Love L.A." Lyricists seem to dream them up when there's nothing else to sing about. Indeed, cities are the setting for life, not the object of it. Singing about them is like performing a play about a theater.
I've always hated songs about cities, particularly mawkish anthems like "New York, New York," "I Left My Heart in San Francisco," and the ghastly "I Love L.A." Lyricists seem to dream them up when there's nothing else to sing about. Indeed, cities are the setting for life, not the object of it. Singing about them is like performing a play about a theater.
And yet cities have given rise to almost all the great movements in pop music. Ever since Elvis emerged from Tupelo and Chuck Berry from among the evergreens, pop music has always strived to provide a soundtrack to urban life. As corporate pop culture has created homogenized landscapes and effected the demise of the local and the true, urban landscapes have given shelter to artists while exposing them to the sort of struggles--poverty, alienation, the misery of other people--that inspires art.
The most profound example is of course rap music, which is as genuine an expression of culture as anything ever produced by tribe, clan, or exotic kingdom. But the connection between urbanism and the genres of rap, Motown, and soul, is nearly too obvious to warrant mentioning. Everyone these days is talking about New Urbanism; but 20 years ago, some of the most compelling images of the city came from New Wave.
Emerging from the wreckage of disco and providing a restrained counterpoint to rap, New Wave provided a an apolitical refuge from a world on the brink of nuclear holocaust. Whereas its other immediate predecessor, punk, played on a narrow band of emotions ranging from indignance to fury, New Wave adopted a measured, detached approach to emptiness and collective trauma. It leaned heavily on the staccato sounds of the sythesizier, which reveled explicitly in its artificiality. No soul or softness in the nascent computer age. Not conicidentally, the same could be said of the cities in which New Wave arose.
I am not a music historian, so I am loath to point out anything beyond correlation, but I cannot help believing that the decay, filth, and poverty of American, British, and Continental cities in the late 1970s through the mid-1980s inspired the impassive, placeless dystopias the provide the background for so many New Wave songs. Dispassionate vocals, distant lyrics, and a constant electronic beat were not intended to provide comfort. The onslaught of computerization and the spectre of the Cold War meant that the best you could do was to dance while you tried not care.
What better soundtrack for the concrete vacancies of the era? The empty downtown streets. The foreboding office towers. The quiet planned communities. The final gasps of Modernism. These are the dominant features of the New Wave cityscape.
Urbanism is hardly an overt theme in New Wave lyrics. They include nothing so comprehensive as the masterpieces of rap, which is encyclopedic in their chronicle of life on the socioeconomic margins. Indeed, New Wave was decidedly mainstream. But New Wave reminds us that urban decay took its toll on more than just the underclass. While wealth completed its flight to the outskirts, beyond the blast radius, the stalwarts who stayed behind penned some minor masterpieces, revealing glimpses into an era of urban life that most would just as soon forget.
Some prime specimens:
Blondie, "One Way or Another" (1979)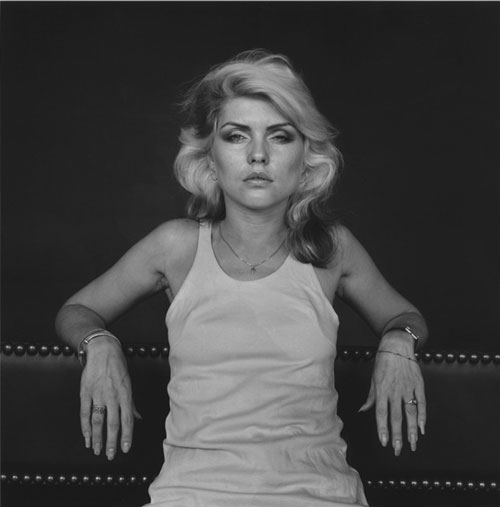 The stalker is perhaps one of the most feared characters in urban life, especially at a time when murder rates were through the roof in New York, but Blondie adds a new dimension to it in this anthem to obsession. The object of desire is, apparantly, a city dweller, and she threatens that "if the lights are all out/ I'll follow your bus downtown/ See who's hangin' out." Anyone who doubts the romance of public transportation should consider how they'd feel sharing a seat with Debbie Harry in her prime. Then again, it's certain that her route terminates someplace sinister.
Kim Wilde, "Kids in America" (1981)
Mixing pathos, loneliness and uncertainty with hope, simplicity, and sythesizers, these kids dance until dawn and peer out at the traffic in this "dirty town." But even the city is preferable to the outskirts, where, "Outside a new day is dawning/outside suburbia's sprawling--everywhere." It's not the usual put-down of suburbia, in part because Wilde employs a breathtaking rhetorical device. "Sprawling" typically takes the form of a participle used as a predicate adjective. But the way Wilde sings it, it becomes a verb in the present progressive: outside -- right here and now -- suburbia is (in the process of) sprawling. It's a haunting description of urban morphology and a reminder of the complementary ravages of urban decay, environmental degradation, and tract home enui.
Berlin, "Metro" (1983)
Obviously. Cowering under the would-be flight paths of nuclear missiles, the cities of Europe themselves dots at the end of an insensate trajectory, huddled in a state of grey dormancy, as TS Eliot foretold. Neither quenched by rain nor brightened by sun, "I was on a Paris train/I emerged in London rain...I remember a soldier sleeping next to me/Riding on the Metro." (This despite the fact that Berlin is from Orange County, Ca.)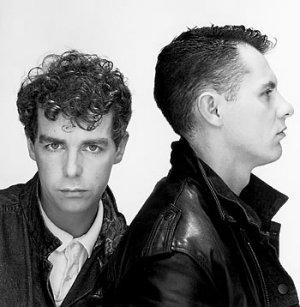 Pet Shop Boys, "West End Girls" and "Suburbia" (1986)
Nothing embodies lonesomeness like a Pet Shop Boys song, and these represent two sides of the same wall, with desperation and solitude scratching at both sides. Indeed, the cities about which the Pet Shop Boys seem uninhabited, as if vaporized by Soviet passions: "We've got no future/We've got no past/Here today/Built to last/In every city/In every nation/From Lake Geneva to the Finland Station." Meanwhile, if you're lucky enough to escape, Neil and Nick recommend that you "break the window by the town hall/Listen, the siren screams/There in the distance, like a roll call/Of all the suburban dreams."
Lipps, Inc, "Funkytown" (1980)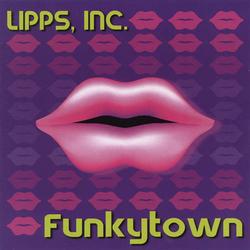 The love child of George Clinton and an Apple IIc, "Funkytown" testifies to the power of reinvention that comes with a change of scenery. A tempo just this side of Prince provides a breathtaking constrast to the electronic beats, high-pitched chirps, synthesized violins, and, of course, cybernetic voices that herald the move from a dull burg to "to a/Town that's right for me/Town to keep me movin'/Keep me groovin' with some energy." But you can't dance with a computer. Energy, groove, and funk depend on people, and in the New Wave world, the streets are usually empty and you always "gotta move on."
Missing Persons, "Walking in L.A." (1983) and Gary Numan, "Cars" (1979)
Noteworthy mainly in its randomness, Missing Persons conveys, without preamble or justification, a simple, unarguable statement of fact. Meanwhile, no matter what sort of critiques it hurls at the unsavory elements of modern life--in this case, subjects like automobile culture--New Wave is deadpan enough to offer no alternatives. Numan's mechanized tempo and harmonizing, along with halting, robotic singing, testify to a world that was long ago taken over by machines and comfortable with its own paranoia.
Dishonorable Mention: Hillary Duff, "Wake Up" (2005)
And if all that '80s stuff is too depressing, consider the younger generations, which think that suburbia is swell and that everything is possible. The irrepresilble HilDuff bears the standard for the kids only just born when the Berlin Wall fell. She can "wake up/On a Saturday night/Could be New York/ Maybe Hollywood and Vine/ London, Paris/Maybe Tokyo/ There's something going on/ Anywhere I go tonight." Funny how cities are always perfect -- no matter where you go -- when you just happen to be a teen pop star with thousands of adoring fans.