The Centers for Disease Control and Prevention now supports three-foot distancing in elementary school classrooms provided there is universal masking. For middle and high schools, it depends on the level of coronavirus transmission in the community.
---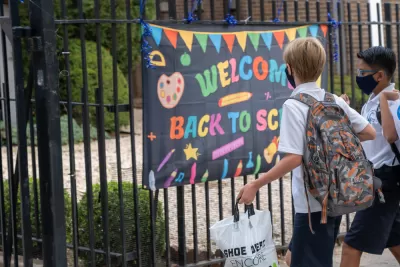 The Centers for Disease Control and Prevention (CDC) released new coronavirus mitigation guidance on March 19 that has the potential to greatly facilitate the reopening and continued operation of K-12 schools, particularly elementary schools, by halving the six-foot distance that has long been the requirement since 'social distancing' became part of the pandemic lexicon.
For older students, school administrators will need to first familiarize themselves with the level of COVID-19 infection in their communities before moving to three-foot distancing in classrooms.
Why the complication for older students? 
"COVID-19 transmission dynamics are different in older children – that is, they are more likely to be exposed to SARS-CoV-2 and spread it than younger children," according to the CDC press release (source article).
According to the science brief that supports the change in physical distancing requirements:
Younger children (<10 years of age) may be less likely to be infected than adolescents [21,22,29]. This possibility is supported by contact tracing studies;[29,31] test positivity data from children, adolescents, and adults;[16,17] and population screening studies using seroprevalence data[18,21]. Susceptibility to SARS-CoV-2 infection and the proportion among those infected experiencing symptoms both generally increase with age.[5]
Why the change from six-feet?
The new guidance, which CDC calls the "Operational Strategy for K-12 Schools through Phased Prevention," replaces the guidelines released on Feb. 12 that set the six-foot distancing standard.
"When we released the operational strategy, I said that CDC was going to follow the science and would update our guidance as new evidence emerged," said CDC Director Rochelle P. Walensky on March 19 during the press briefing by White House COVID-19 Response Team (watch here).
"This is essential since the science of COVID-19 is rapidly changing with new data emerging every week.

"Last week, the Journal of Clinical Infectious Diseases published a study that looked at COVID-19 in 251 Massachusetts school districts over a four-month period of time. It found that physical distancing of at least three feet between students could safely be adopted in school settings when everyone — students and staff — wore a mask at all times.  And today, CDC is publishing three new studies in the MMWR [scroll down to March 19] that add to this evidence base."
Community transmission
While the science of COVID-19 may have evolved since Feb. 12, what hasn't changed is the viral nexus between schools and the community, which the aforementioned Massachusetts study refers to as the community incidence of SARS-CoV-2.
"I want to underscore that the safest way to open schools is to ensure that there is as little disease as possible in the community," Walensky said on Feb. 12.
"We know that the introduction of subsequent transmission of COVID-19 in schools is directly connected to and facilitated by transmission of COVID-19 outside of the schools and in the community. Thus, enabling schools to open and remain open is a shared responsibility."
[See related pandemic post on 'reopening the economy': Bars or Schools? Governors Need to Decide, July 6, 2020.]
Community transmission, also known as community spread, is the key determinant as to whether middle and high schools need to apply the three-foot or six-foot physical distancing requirement between children in classrooms. The CDC classifies community transmission in four tiers: low, moderate, substantial, or high based on two health metrics: the weekly COVID-19 case incidence per 100,000 people and the COVID-19 test positivity rate.
"The higher the level of community transmission, the more likely that SARS-CoV-2 will be introduced into the school facility from the community, which could lead to in-school transmission if layered prevention strategies are not in use," states the section of the operational strategy titled "Indicators of Community Transmission."
Two of those strategies includes coronavirus testing and vaccinations, noted last among the four "key points" in the strategy:
Testing to identify individuals with SARS-CoV-2 infection and vaccination for teachers and staff provide additional layers of COVID-19 protection in schools.
From Table 1. CDC Indicators and Thresholds for Community Transmission of COVID-19:

Indicator - If the two indicators suggest different transmission levels, the higher level is selected
Low Transmission Blue
Moderate Transmission Yellow
Substantial Transmission Orange
High Transmission Red
Total new cases per 100,000 persons in the past 7 days
0-9.99
10-49.99
50-99.99
≥100
Percentage of NAATs

1

 that are positive during the past 7 days
0-4.99%
5-7.99%
8-9.99%
≥10.0%
Credit: Centers for Disease Control and Prevention
[Correspondent's note: The red zone here sets the bar at 100 cases per week or about 14 daily new cases. Red-zone states are more often defined as having a 7-day rolling average of more than 25 daily cases per 100k. See "Do You Know Your COVID-19 Colors?" July 29, 2020.]
Community transmission tiers determine social distancing requirement for K-12 openings:
Even where the guidance calls for the retention of the six-foot standard, CDC allows a very significant exception, as noted in the third bullet below from the press release.
"In elementary schools, CDC recommends all students remain at least 3 feet apart in classrooms where mask use is universal — regardless of whether community transmission is low, moderate, substantial, or high.
"In middle and high schools, CDC also recommends students should be at least 3 feet apart in classrooms where mask use is universal and in communities where transmission is low, moderate, or substantial.
"Middle school students and high school students should be at least 6 feet apart in communities where transmission is high, if cohorting is not possible. Cohorting is when groups of students are kept together with the same peers and staff throughout the school day to reduce the risk for spread throughout the school."
What is the level of community transmission where your children go to school?
The CDC's Integrated County View COVID-19 data tracker lets you know the level of transmission in the United States. Viewers can simply click on a state on the color-coded map and select a county, or select the state and county using the function on the tracker.  The level will appear as low (blue), moderate (yellow), substantial (orange) or high (red) for the latest 7-day period. They correspond with a range of per-capita new cases and test positivity rates as noted in Table 1 above.
For example, Los Angeles County falls in the yellow or moderate tier while New York County (Manhattan) lies in the red or high tier for the period: "Thu Mar 18 2021 - Wed Mar 24 2021."
The tracker also shows the percentage of U.S. counties in each of the four tiers for the latest week. Manhattan is among the nearly 40% of counties in the red or high tier. Thirty percent of counties are in the orange or substantial tier. while Los Angeles is in the third most populous yellow tier with almost 25% of U.S. counties. Less than 7% of counties are in the blue or lowest-spreading tier.
The tracker also reveals other COVID and non-COVID county-level data, ranging from vaccination rates to population density.
Where the 6-foot distancing requirement remains unchanged
The new guidance applies to classrooms and distance between students. Director Walensky explained during the press briefing where the six-foot requirement remains unchanged.
"I want to emphasize that these recommendations are specific to students in classrooms with universal mask wearing.  CDC continues to recommend at least six feet of distance between teachers and staff and other adults in the school buildings and between the adults and students.

"In common areas in the school, when masks cannot be worn — such as when eating, during activities such as singing, band practice, sports, exercise, and other activities that can increase exhalation — these activities should be moved outdoors or to large, well-ventilated spaces when possible.  And six feet should also be used in community settings outside the classroom."
One last change that students will no doubt please students. According to the The Washington Post on March 19, the new guidance removed the prior recommendation to use Plexiglas and other physical barriers, a decision praised by Joseph Allen, an associate professor at the Harvard T.H. Chan School of Public Health. Allen, who is an expert on the role of ventilation as mitigation, said that evidence does not support the use of barriers. He gets the last word.
"Classrooms should also set a target of four to six air changes per hour, achieved through any combination of filtration and ventilation," he co-wrote in an aptly titled opinion, "Why three feet of social distancing should be enough in schools," published four months before CDC released their revised guidance.
Related in Planetizen:
FULL STORY: CDC Updates Operational Strategy for K-12 Schools to Reflect New Evidence on Physical Distance in Classrooms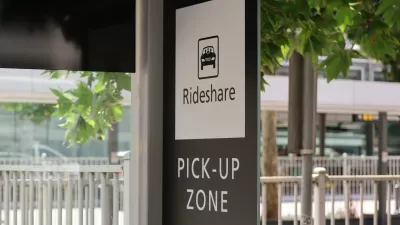 The Slow Death of Ride Sharing
From the beginning, TNCs like Lyft and Uber touted shared rides as their key product. Now, Lyft is ending the practice.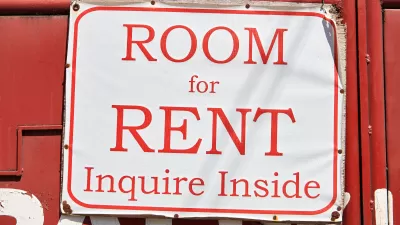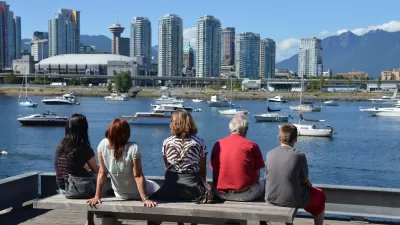 Ten Signs of a Resurgent Downtown
In GeekWire, Chuck Wolfe continues his exploration of a holistic and practical approach to post-pandemic urban center recovery, anchored in local context and community-driven initiatives that promote livability, safety, and sustainability.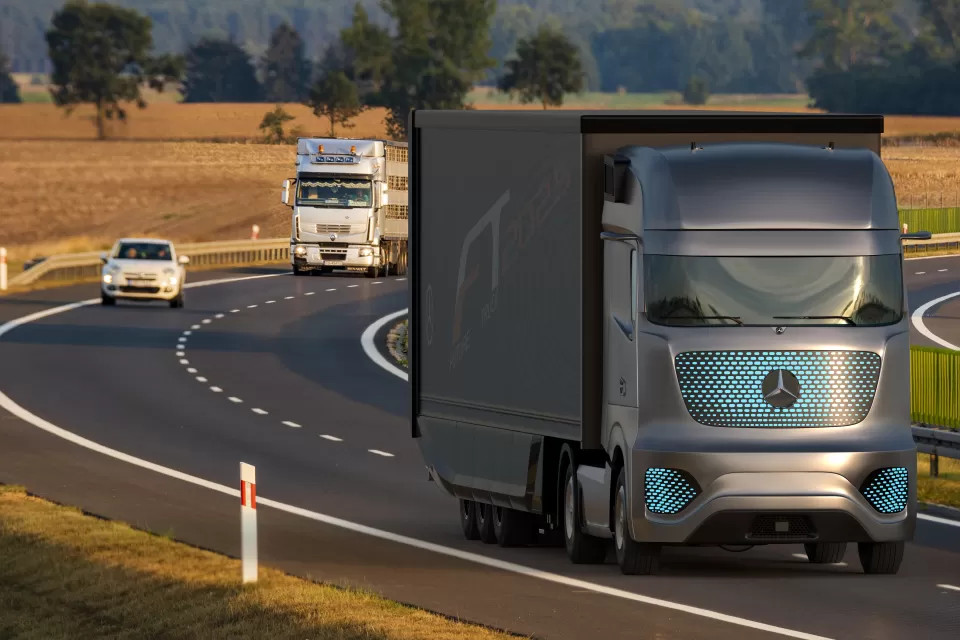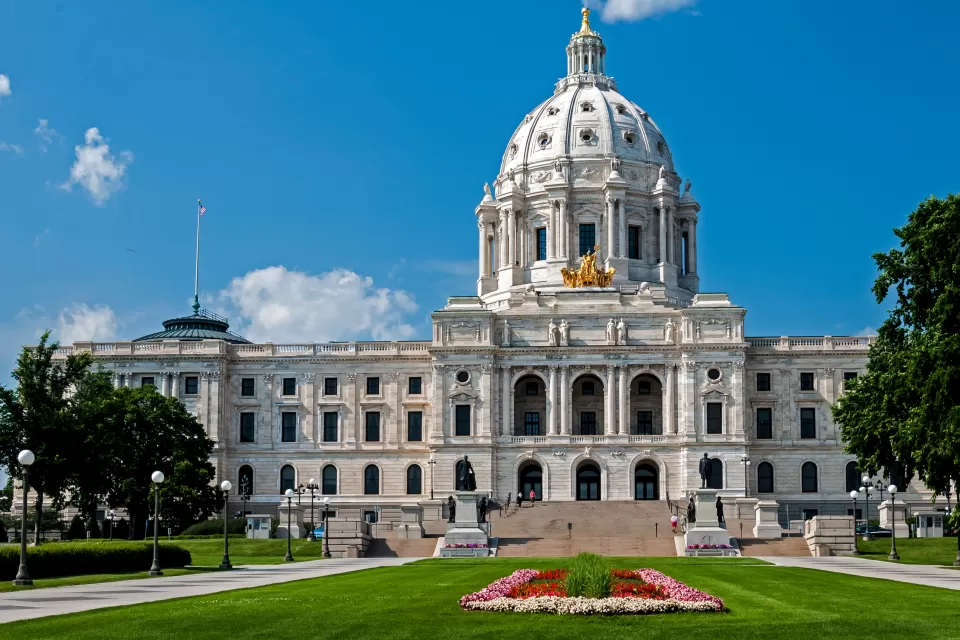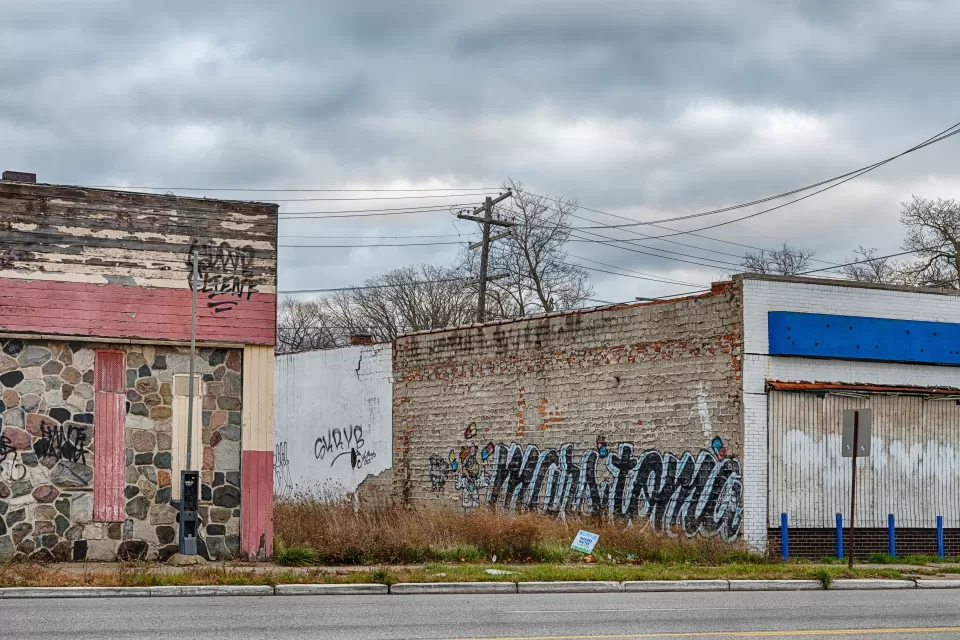 Proposed Land Value Tax Plan in Detroit
Detroit Mayor Mike Duggan proposes hiking property taxes for vacant land and buildings while lowering the rate for occupied homes and businesses in a split tax plan he contends will resolve many of Detroit's blight and high property tax woes.
This six-course series explores essential urban design concepts using open source software and equips planners with the tools they need to participate fully in the urban design process.
Learn the tools for implementing Universal Design in planning regulations.
View More