The latest installment of the "Planners Across America" series features New York City Planning Director and Planning Commission Chair Marisa Lago.
---
Eight million residents. That's how many stakeholders New York City Planning Director and Planning Commission Chair Marisa Lago must plan for and answer to. More arrive every day. Some planning areas in New York City encompass more residents than entire American cities. Appointed by Mayor Bill de Blasio in 2016 and picking up the mantle from her mentor, Carl Weisbrod, Lago is planning the future of every inch of New York City, from the luxury residential high-rises of Midtown Manhattan to the brownstones of Brooklyn to the bedroom communities of Staten Island.
A New York native, Lago has witnessed the transformation of New York from the poster child of urban decay to the globally powerful metropolis it has become. Today, her challenges revolve not so much around urban decay but rather its opposite: gentrification, and astronomical housing costs. As well, the city faces a host of large-scale challenges, from the resilience of its waterfront to the integrity of the upcoming U.S. Census. And yet, Lago also sees New York as a city of neighborhoods and says that its residents treat their local blocks and streets the same way residents do anywhere else. Lago spoke about planning America's greatest metropolis with Planetizen's Josh Stephens for the latest in the "Planners Across America" series.
You're a lifelong New Yorker. How has the city changed since you were growing up there?
Decidedly for the better. I went to college in New York City during the 1970s. That was the infamous time in the city's history when the headline was, "President Ford to City: Drop Dead." The city was losing population, jobs were fleeing, and crime was a fact of life.
Fast forward to today; we have historically low crime rates. As the mayor puts it, we are the safest big city in America. People are flocking to the city. Our population is at 8.5 million and growing. We are seeing the growth not just in Manhattan but also throughout the boroughs. We have a diversified economy…and a diversity of population here. It is a very different city.
At the same time, we have to acknowledge a fact that applies to the U.S. and to other cities: we need to address the issue of inequality.
How do you describe the inequality problem and what are the solutions you can effect from the planning perspective?
One component that is easy to put a finger on is the affordability of housing. It requires a focus on housing production. We need more housing across income levels. We also need preservation of our existing housing stock. Whether it's public housing stock or housing stock that is made affordable through a myriad of state and federal program.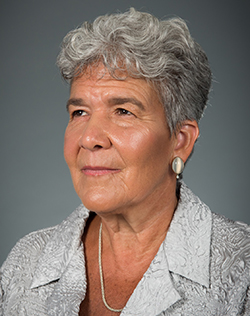 You were right to phrase the question as 'how do we address it from a planning perspective?' The true answer is that it requires a whole-of-government approach. It requires all of the above.
Some of the tools are not necessarily planning tools, like the city's recently adopted right-to-counsel law. Our department is piloting a certificate of non-harassment. We're also focusing on job creation, skills training, and investments in infrastructure. I don't kid myself about a magic bullet solution, but there is certainly a commitment.
Turning directly to the Department of City Planning: With comprehensive neighborhood planning, we look at neighborhoods where there are opportunities for housing development and where we can partner with the Parks Department, the Department of Public Health and Mental Health, and the Department of Transportation to look at the needs of the communities and their potential for housing.
For example, the city is blessed with a strong public transportation infrastructure, including elevated train lines. Historically, one would think you don't want to live along one of these els because of the noise. With advances in construction technology, one can now take these transit-rich corridors and construct housing where it is pleasant, safe, and quiet inside.
Residents across the country are anxious about housing costs, especially in hot coastal cities. Are these concerns magnified in a city of New York's size?
You're correct on one level to note that New York City is large. If we were to count each borough separately, four of our boroughs would be top-ten U.S. cities.
We're also a city of neighborhoods. Every city is a city of neighborhoods. It is not surprising that people love their neighborhoods. There is, perhaps, a conservative tendency. Change can be scary.
Many people's image of New York City is of Midtown Manhattan. That is not the reality for broad swaths of the city, which are residential neighborhoods. In some residential areas, there are single-family homes or duplexes. In others there are four-story walk-ups, or eight-story apartment buildings. Our planners have to be conversant in everything: from subdividing a lot that currently would allow one single-family home into two single-family homes to, at the other end of the spectrum, doing a comprehensive rezoning of east Manhattan.
With respect to the need for housing of a growing city, we need to look at it across the entire income spectrum. Our Mandatory Inclusionary Housing (MIH) is a tool to harness the private sector and the private residential development market to provide permanently affordable housing. The word 'permanent' can't be stressed enough.
With the MIH, if there would be up-zoning that would allow significantly more residential development, between 25-30 percent would be permanently affordable. As of this week, the city had already approved 16,000 units of housing, and 4,000 of them are permanently affordable. We have another 2,800 units in the pipeline.
I know you are concerned about the Census. What's the impact on your work?
The 2020 Federal Census is an absolutely existential issue for NYC and, I would argue, for cities across the U.S. The importance is on representation, getting counted. We know the areas most historically undercounted are cities, regardless of which party their mayor belongs to, and also poor rural areas. Beyond representation, the Census affects so many federal allocation programs.
This is the year we develop the list of people to whom the Census should be sent. It's easy to find people in tall buildings. The key is finding the 'quieter' housing—the housing that would take a local's eye of where to look. We are very focused on making sure that the Census gets sent out, that we have the right list and then make sure people are responding to it. It will also be a challenge to make sure that new questions aren't added that could contribute to mistrust in the Census.
What are some of the big initiatives you are working on?
We continue to do what a planning department should do: engage in comprehensive neighborhood planning.
Right now we're engaged in the Gowanus neighborhood in Brooklyn. What I love about this city is that we can, as a community, look at a Superfund site and see the opportunity to make a fabulous mixed-use neighborhood.
If we look at the neighborhoods that have been comprehensively planned for and zoned under this administration—East New York, East Harlem, downtown Far Rockaway, and Jerome Avenue in the Bronx, which is being heard by the City Council soon—the population we're adding in those four rezonings would equal Seattle. This comes back to the fact that the challenge, but also the delight, of working in New York is the scale at which we operate.
Another factor is we are a waterfront city. We have 520 miles of waterfront, so we focus on resiliency and sustainability. We are taking apart the issues of Superstorm Sandy and the opportunities it presents us. I grew up with my family working on the Brooklyn docks. Those docks shut down. They were inefficient. The waterborne industry moved over largely to New Jersey. For years the docks lay fallow. They've now been reborn into the Brooklyn Bridge Park. It's not just a Brooklyn amenity. It's a world-class tourist amenity. At the same time, within the park, there's housing and a hotel. There's a virtuous cycle there and a continued focus on resiliency coupled with waterfront access.
What is the resiliency effort going to look like in terms of coordinate with other departments or other jurisdictions in the region?
What we bring to the table is not the funding source. What we bring to the table is an understanding of land use and an interest in the public realm.
And we work closely with other city agencies. I'm glad you mentioned thinking beyond New York. My predecessor established an Office of Regional Planning within the department. This was a very positive way of realizing that the high rises across the Hudson in New Jersey are not a zero-sum game. We don't have to look at them and say, "oh they could have been in the city." When the region thrives, we thrive. A healthy New Jersey, a healthy Long Island, and a healthy Connecticut are to our benefit.
There are over 1 million daily commuters into the city. That contributes to our vibrancy. There are 400,000 New Yorkers who commute outside the city. Cross-Hudson commuting: that means that getting from outside of the city into the city frequently requires crossing a body of water, which makes it all the more challenging.
What is interesting is, we look at the 31-county metropolitan area. We have found so many areas of common ground. One is clearly the Census. We also look for opportunities where we can take advantage of the expertise we have in-house to provide tools and analysis to other planning departments that may be smaller.
How do you feel that planning differs from or resembles planning in other cities? Is New York City just a bigger version of the top ten or top 20?
I cannot pretend to be a student of how planning is done in other cities. But I ran the Boston Redevelopment Authority, so I can comment.
I think there are many similarities. We are cities of neighborhoods, so when it comes to working in people's backyards we react as residents of our villages and our neighborhoods. I think there is a difference in philosophy in New York. We have a complex zoning code; that's an understatement.
The overwhelming majority of our construction in the city is as-of-right. That's a conscious philosophy: lay out the rules, lay out specificity, but then build as-of-right. We do not have a culture of site plan review. There are instances where it's required, but it's quite limited.
The other thing that we have embedded in our city charter is a very formalized land use review process. For city initiatives, the formal process is generally preceded by extensive community engagement, measured not in months but in years. There is then a formal seven-month process with public hearings at multiple levels, at the community board level, and generally at the borough level because we have this intermediate level of government. At the city planning commission we have a 13-member commission; then ultimately decisions are made by the city council. Those are four opportunities for formal public input. What I find interesting is some people say it's way too long; other people say it's way too short. I think it depends upon one's perspective.
Jane Jacobs and Robert Moses are two of the towering figures in planning. How does their legacy play out in the city? Do you think their legacies are deserved?
I view them as part of a very long line. History judges folks differently, but people are of their time and place.
I would add two other names. One of my first jobs out of school was as the special assistant to the then-city planning chair, Herb Sturz. He saw the opportunity for the redevelopment of Times Square and, at the same time, never lost focus on the most disenfranchised. Herb recently was a part of the Rikers Island commission because of his passion for criminal justice reform.
I'm also proud that during the Dinkins administration I served as general counsel to the city's Economic Development Corporation under Carl Weisbroad. I think there are few New Yorkers who have done more to reinvent our city.
[Conducted in March 2018, this interview has been edited and condensed. A longer version of this interview with exclusive content will appear in the forthcoming book Planners Across America, from Planetizen Press.]
This six-course series explores essential urban design concepts using open source software and equips planners with the tools they need to participate fully in the urban design process.
Learn the tools for implementing Universal Design in planning regulations.
View More