By embracing timeless principles of urban placemaking, we can create walkable transit villages and make room for housing at every socioeconomic level. First we have to re-invigorate high quality urban design.
---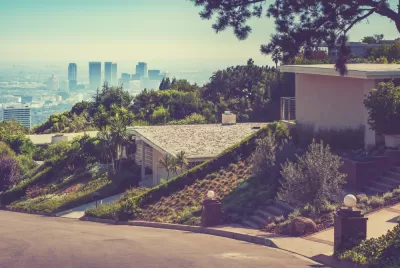 Los Angeles, being predominately a suburban city, met the limits of its capacity decades ago. Lack of green fields for new subdivisions and growing resistance to higher density infill projects in established neighborhoods have triggered perceptions of land scarcity, which in turn create obstacles to new housing for people who struggle with the escalating market. The city must change.
Leveraging this pressure to change into win-win scenarios for all Angelinos will require re-invigorated urban design, and an emphasis on the urban. Based on timeless principles of placemaking, urban design will provide a rich vocabulary to create a modern city. If we stopped thinking in terms of the suburban, and instead treated L.A. as an emerging urban network, we can create urban villages around transit stations and make room for housing at every socioeconomic level.
Los Angeles is at a pivotal point in its urban evolution. It can become a city of great plazas and boulevards, teeming with commerce, entertainment, cuisine, and outdoor venues for year-round enjoyment. We can relish tree-lined streets and parks where children play freely and older generations enjoy watching them; where plenty of housing is available at every income level; and where one can always find leafy garden spots to enjoy brownbag lunches.
In its perfect natural location, Los Angeles can become a modern, equitable city to compete with the most livable cities on earth. A recent study found that dense, well-educated, immigrant-friendly cities boost longevity—especially for the low-income. And many studies, including this one from the University of Berkeley, or this recent article, have found that living in condensed places where points of interest are close by have a vastly smaller carbon footprint than sprawling suburban communities.
L.A. has, at present, few parks and fewer plazas. In their place are wide streets and vast parking lots with buildings scattered in-between. Few people walk, due to the distance between points of interest and a lack of a pedestrian infrastructure. And cars, of course, crowd people out everywhere.
Los Angeles' suburban context presents rich opportunities for better urban design, precisely because so much land is underutilized. Ample circumstantial evidence points to L.A. using more than 60 percent of its land for cars (a lengthy discussion of that reality is found here [pdf]). Roads and parking lots consume vast amounts of potential open space—around buildings, between roads and other roads, and even between roads and parking lots. Very little of this land is usable for humans or a valuable contribution to the urban environment.
Dense urban environments use their land differently. A chart in this post shows no other similar city conceding as much land as L.A. does to automobiles, at the cost of land for buildings and parks. Traditional cities use about 25 percent of their total area for transportation. If we targeted this ratio for new transit villages, a new version of L.A. with room for all Angelinos could fit into a smaller area.
The efficiency in land use creates a measurable difference between urban and suburban space. The Guardian has mapped Europe's most densely populated (urban) square kilometers here. The densest neighborhood in Los Angeles is Koreatown, with 16,451 people per sq.km. This makes Koreatown slightly denser than London, but not as dense as Geneva. Paris and Barcelona are about three times as dense. Still, paris and barcelona have great open space, large parks, and few skyscrapers.
Suburbia optimizes returns for the few at the cost of the many. A freestanding house with a backyard appeals to individuals, but its advantages disappear when everybody else wants one too. We call this sprawl. Cars give individuals freedom of mobility, but are ineffective when everybody else wants to exercise that freedom as well. The result is congestion.
Urban environments relentlessly optimize for the many. People get as much individuality as feasible without jeopardizing the freedom of others. Urban environments encourage social behavior, and suburbia does not. For the next, better-integrated, healthier, sustainable, equitable, and simply more livable L.A., we must abandon the city's recent suburban history and again embrace urban placemaking. Urban placemaking alone will not solve all of the city's woes, but dense communities provide opportunities for meaningful interaction across ethnic lines, enabling us all to become comfortable with diversity. Moreover, as Jane Jacobs suggested in her monumental book The Death and Life of Great American Cities, living in a city offers a constant sense of discovery and surprise. If everybody participates in public life, a self-regulating community results.
Much discomfort with the word 'urban' results from a fear of density. Nevertheless, how we experience density relates more to the way we get around rather than how many people may live in a particular area. A place with car dependent mobility reaches maximum density with few people, while that same density in a community with transit and pedestrians barely even registers as crowded.
In a city, cars and their infrastructure simply take up too much space. That reality is often subject to humorous demonstrations in a global battle to reclaim space from automobiles. Urban journeys mostly start on foot. For longer trips, other mobility options include frequent, reliable subways, light rail, and streetcars; a network of protected bike paths; and bus networks that connect with higher capacity trains. Cars exist, but often work as a shared service and are reserved for occasional needs.
Many places are working on rebalancing land use away from automobiles. Between shared streets, road diets, converting roads into pedestrian zones or into linear parks with bike paths, constructing parks over freeways, or by banning above-grade car roads all together, the world is in a feverish effort to recapture space once too easily given.
Neither a reduced role for automobiles nor increased density will be enough to put Los Angeles on track toward becoming the city it could be. High quality urban fabric is not a natural evolutionary outcome from suburban beginnings. Grand boulevards or a lively plaza will not naturally evolve from intensified suburbia, nor will they ever be the result of better policies. They need to be designed through big picture visions. Data and analysis can inform, but urban design is still primarily a design activity, calling for design thinking rather than data extrapolation and deductive logical conclusion.
Suburban planning rules do not allow the creation of walkable urban fabric. Zoning is not even an appropriate tool to create urban context. In its essence, zoning is a device to separate everything from each other by distance and buffers. In the past, when land resources seemed inexhaustible, this made sense. But today, it offers little help in reconnecting separated neighborhoods with great urban space.
Globally, urban design distinguishes between two fundamentally different types of built environment. The open method is for low intensity (rural) areas, where only marginal growth is expected. This is essentially the suburban planning model, full of setbacks and buffer spaces and parking lots. In urban areas, designers use the closed building method.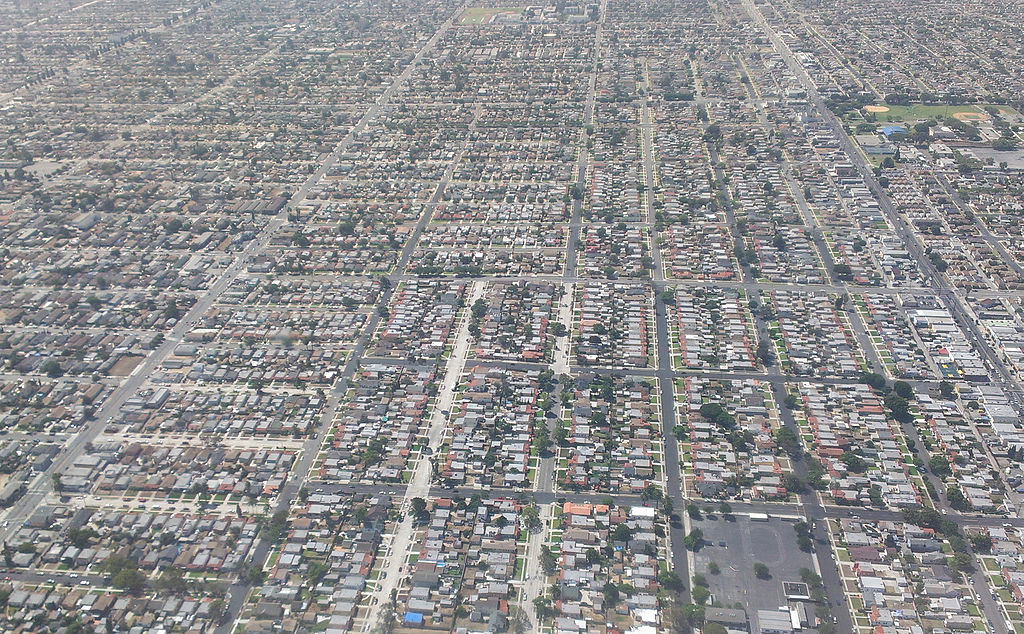 Suburban design creates the buildings first, detached from each other with little association to the surrounding context. Leftover open space around the buildings is sometimes landscaped, but often it is just paved. Little to none of it is usable. Front yards do little more than allow visibility for driveways. Side yards accomplish what a firewall could have done with almost no space. There are driveways and parking lots, and landscaped buffer spaces everywhere; few people ever want to spend time in any of them.
Urban design creates the open space—the plazas, streets, and boulevards—first. Thereafter, buildings, usually around five stories tall, are arranged to surround these spaces. Structures have front and back facades and firewalls on the side, ready for the adjacent structure to build against them. The buildings aggregate into larger forms called urban blocks. Streets and plazas are, to the extent possible, regular; the buildings fill the often-irregular leftover spaces to maximize their size.
Urban design is the method under which individual developments create neighborhoods that will be more than the sum of all parts.
Suburban streets provide single purpose arteries, laid out in often-picturesque patterns best appreciated from the air. There are many dead end streets. Urban design creates a hierarchical and logical network of connected streets. Most urban streets are narrower than their suburban cousins. Blocks are small, but large enough to allow open space in the center of the blocks. Mixed use is the rule, not the exception. Streets are shared between many uses and many modes of transportation.
Suburban buildings, mostly single-family houses, are freestanding and detached. Larger commercial projects are also freestanding, with buffer spaces all around them. Commercial projects often sit in the middle of parking lots. Urban buildings are built shoulder to shoulder and primarily fall into a category often called the "Missing Middle": row houses, tri-and quad-plexes, and smaller apartment buildings built on small parcels. The relationship between density and building typology is explained further here. Parcel assemblies to create larger projects should be discouraged or prohibited.
Suburban parking serves individual building sites and is dedicated to the specific use of individual building sites. Urban parking, much like a utility, is shared between several projects. Urban parking is also discouraged in high numbers, as urban dwellers have many other mobility options and do not need to drive for day-to-day needs. The urban equivalent to a suburban parking lot is a parking benefit district. Many cities successfully implemented parking benefit districts, as you can read here [pdf] and here.
Urban neighborhoods exist as historic fabric in many pre-war cities, but have recently been newly created, for instance in San Francisco, at Mission Bay, Hunters Point, and Candlestick Point. Los Angeles had a chance in Playa Vista to create a better example for SoCal living, but the absence of a public transit connection, the subsequent increased vehicle trip generation, and substantial gentrification pressures have now antagonized many neighbors.
Focusing on missing middle building types without on-site parking will unleash a large group of smaller, local investors. They could finance such projects and complement larger developments by institutional real estate groups. Los Angeles has a pool of untapped talent and funding for smaller projects, but planning restrictions holds their potential back. Today, large, non-local investment groups create most of the newly built residential stock in Los Angeles. However, Los Angeles will be greatest when locals build much of the new buildings for fellow Angelinos. Ironically, the communities that were built based on this model (e.g., Eagle Rock, Echo Park, and Silver Lake) are being rediscovered and are most sought after by investors hoping to take advantage of the singular and special nature of these neighborhoods.
There will be many obstacles to creating quality urban space. Urban design is being discussed by many but practiced by very few in SoCal, but a recent focus on better community planning around rail transit nodes is a hopeful step in the right direction. Neither planning nor architecture schools have taught urban design recently, but this is about to change as several learning institutions are shoring up their credentials in urban placemaking. With so many people traveling, we are all together rediscovering the pleasures of a walkable, dense urban fabric with efficient transit elsewhere. There is a rising chorus of voices asking, "Why can we not have this here in Los Angeles?"
By purposely diverging from suburban planning and re-embracing high quality urban design, we will open up space to create housing for all people, create more choices for all types of housing needs, create better and more open space, and support our new transit investments with ridership. Mostly, we will create a better quality of life for everybody.
Gerhard W. Mayer is a local architect and urban designer. He leads the Los Angeles office of GGLO, a large multifamily design firm headquartered in Seattle.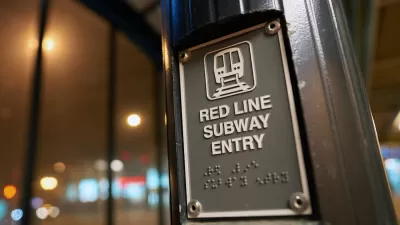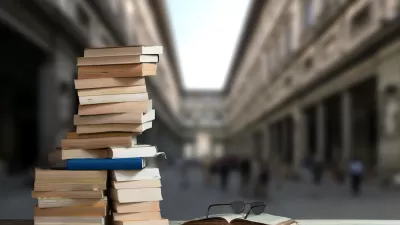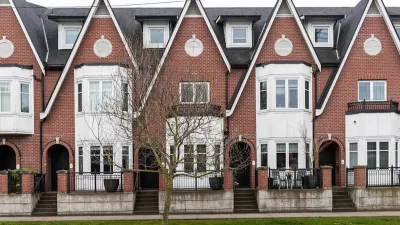 More Affordable Housing for People, Less for Cars
Most jurisdictions have off-street parking requirements that increase motorists' convenience but reduce housing affordability. It's time to reform these policies for the sake of efficiency and fairness.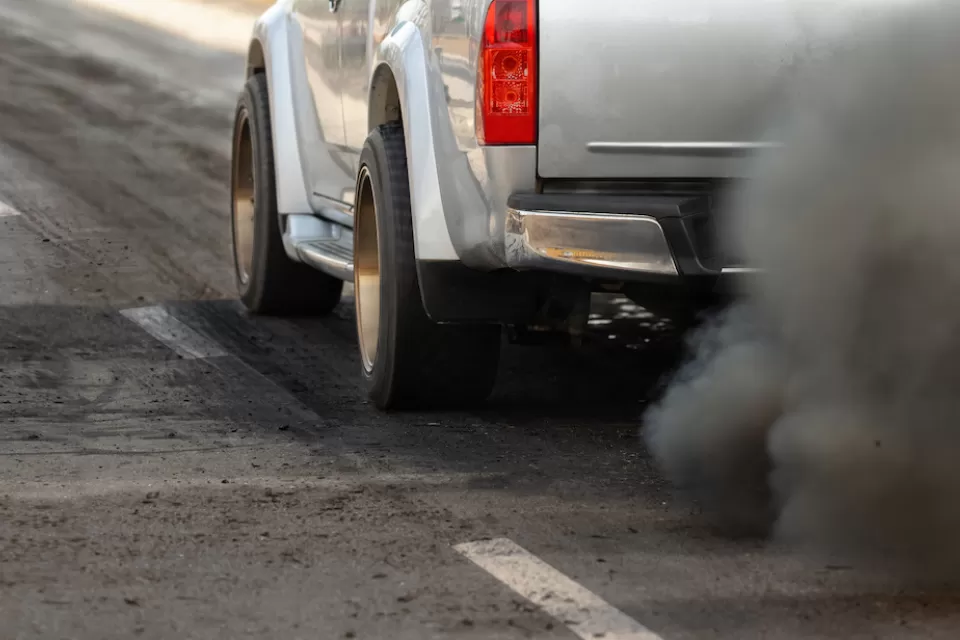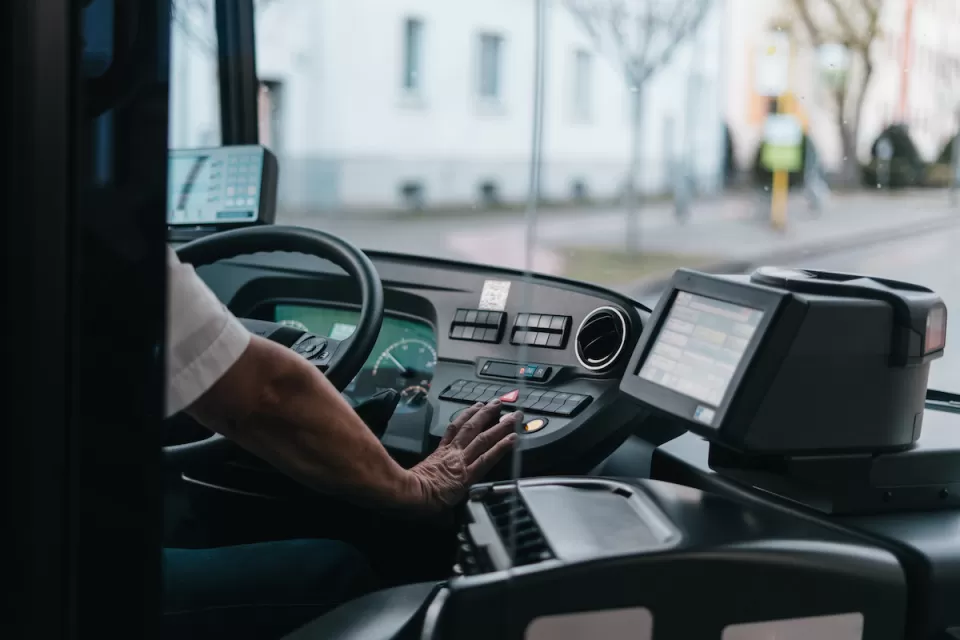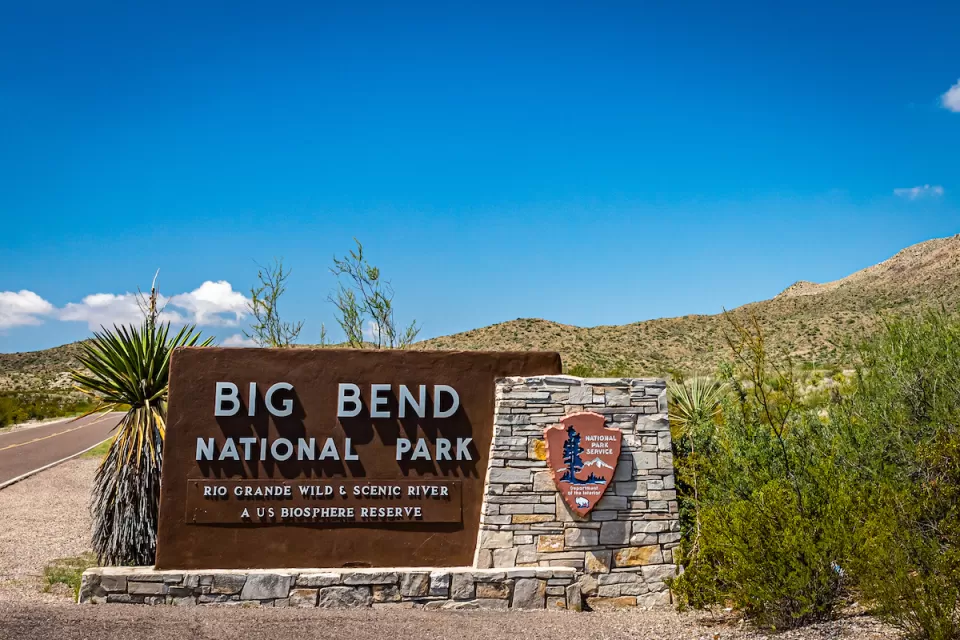 This six-course series explores essential urban design concepts using open source software and equips planners with the tools they need to participate fully in the urban design process.
Learn the tools for implementing Universal Design in planning regulations.
View More