An op-ed describes a paradox produced by the ongoing debates over density while also presenting potential solutions for overcoming the resulting impasse.
---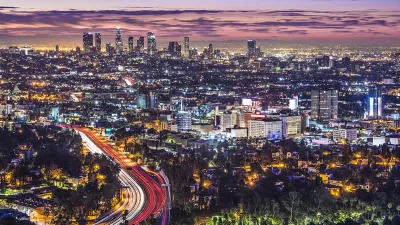 Our legendary American "Can-Do" attitude is under assault where it comes to changing and improving our cities. Steadily heightening "NIMBY" resistance brings our capacity to devise solutions, appropriate in scale to the size of our challenges, to its knees. To move forward, we must understand NIMBY opposition and the fears that motivate it. Only then can we begin to offer real alternatives and credible solutions to move beyond this impasse.
A large part of what motivates NIMBYs is a concern for personal mobility. People in cars fear density because they perceive density to inevitably mean "more cars in the way." Transit is a way out of this dilemma, but advocates of transit clamor for more density near transit stations to generate adequate ridership numbers for the trains. The two sides, literally, share very little common ground. Attempts to bridge this chasm from one side or the other lead to self-defeating consequences. I call this situation "the density paradox." If we want to move forward together as a community, we need to find ways to overcome it, first.
In discussions about density, Manhattan stands as the apocalyptic scarecrow of density's worst excesses. And yet, the real Manhattan is not what many expect; there are relatively few cars on the streets, there is ample open space, economic vitality, and a lot of interesting places and people to discover. Getting around is quite easy—by public transit, by taxi, by bicycle, or simply by foot.
Manhattan's population density is approximately 67,000 people per square mile, which converts into 105 people, or roughly 40 households, per acre. The density near Los Angeles' beaches, where some of the loudest NIMBY opposition against density is heard, is about 11,000 people per square mile (17 people, or roughly seven households per acre).
How can 105 people per acre comfortably exist with each other in Manhattan, while in SoCal the mere mention of ramping up density from 17 people to 20 might generate a local uprising? What is the difference? Are people in California unique in their need for personal space? Are New Yorkers unique because they need so little?
Density has a numerical and perceived reality. A while ago, articles based on a paper by Stone and Mees (gated, but here is a summary) argued that Los Angeles is really the densest city in the United States! Angelinos tend to believe this, because we feel so very congested on our roads. In reality, New York has high concentrations of density and vast open or low-density spaces in its boroughs. Los Angeles, in contrast, is sort of medium dense—but evenly, and everywhere.
Missing in the discourse about density is the relationship between perceived density and transportation systems. Psychologists measure the need for personal space relative to different cultures around the globe; we should also measure it qualified by which transportation culture one feels part of. If we culturally equate transportation with cars, we intuitively expand our personal space to the spatial needs of our cars. That makes a big difference.
Look at the German image, below, from the 1970s. With 60 people in their cars, the street is completely congested. But with the same 60 people on a bus, or on bikes, the street feels almost empty.
Cars always were, and forever will be, voracious consumers of space. This fact was not lost on people at the dawn of the car age—as we can see in this 70 year old graphic from Washington, D.C.'s transportation agency.
We forgot about the spatial implications of car use, until recently. During 2014's European Week of Sustainable Mobility in Riga, a group of Latvian cyclists went out to show that cars take up way too much space. Seen in the image below: point made!
Where we built new cities based on cars, we allowed too much space for them, and left little space for humans! In a 2005 paper ("Parking, People and Cities" [pdf]), Donald Shoup and Michael Manville calculated the city's land allocation for cars to be roughly two-thirds of its total area. This contrasts sharply with Manhattan, which uses only 36 percent. A Pattern Language, a well-researched guidebook to building sustainable, timeless communities, argues the perfect portion of land allocated for transportation (in small to medium cities) to be 19 percent.
Trains are the most miserly consumers of space, per person transported. And because of Measure R, passed by Los Angeles County in 2008, we are once again building trains in Los Angeles. So will all be better soon?
Solving our problems is not as simple as only building rail. Trains are square pegs that do not fit into the round holes in our car communities. In addition to trains, we also need old-fashioned dense, walkable districts around stations, with as few cars as possible. And this is not happening fast enough, much of it due to NIMBY obstruction.
Let's remember that NIMBY fear is first and foremost a fear of being too congested. The density paradox is a mental tool to relate the density where one begins to feel crowded to the transportation model one is part of. Overcoming NIMBY obstruction will first and foremost require us all to change our frame of reference.
See below a crude density scale of human communities, from extreme rural land right up to buzzing Metropolis. Humans without cars can happily function in all of these densities.
Once cars are added to the equation, one quickly finds that they only work well in the rural to low-density suburban zone. Public transportation, on the other hand, works efficiently starting in the lower density city up to a buzzing metropolis. Between those two transportation models lies a gap where neither model works really well. It is in that gap that we find Los Angeles.
Large suburban cities like Los Angeles are too dense to work with cars (don't we all know it here in the southland), but not quite dense enough yet to work well with transit. And evolving from one into the other is easier said than done.
Let's say that a community was to upzone building densities in expectation of future transit. This is the situation Santa Monica is in right now. A few years ago, Santa Monica passed a very progressive Land Use and Circulation Element (LUCE) that restricted new development in most areas, except around transit. But since transit is not yet running, local residents find themselves very much stuck in their cars. As such, they saw the LUCE pushing the car-based model past its density breaking point. The resulting epic NIMBY battles have stalemated this once proud and progressive community.
On the other hand, building transit first to make future higher densities possible also is a perilous undertaking. Low densities do not generate a large enough ridership to make transit economically viable. Pro-active communities would be exposed to political accusations of spending the public's money frivolously. More so, lackluster ridership could also "prove" the claims of transit skeptics that not enough people use transit to make it viable.
This is the density paradox. We are stuck in a no-win scenario. We have too many cars on our streets already, and we struggle to build the density transit needs to function well. And yet, we must move beyond this stalemate.
As a first step, we should realize that the car city and the transit city have completely different types of "urban DNA". To move forward in Los Angeles means we must accept the co-existence of multiple cities inside the same boundary, with the car-based city shrinking and the walkable transit city expanding, but both types of city relating to each other in positive ways. This constitutes a monumental realignment in how Angelinos understand their city. We need political leadership to articulate, support, and commit to this paradigm shift long term, and to never retreat in face of NIMBY opposition.
NIMBYs are also just people who want quality of life, and as such they are justifiably cautious of urban innovation—too often have past "improvements" nearby meant overcrowded roads for locals, but profits for others. Just densifying Los Angeles without a shared narrative about how that process is part of an overall strategy that will improve the city for everybody will only add steam to the existing NIMBY pressure.
The shared narrative should start with synchronizing urban with transportation planning. We need to—quickly—create examples of fully realized, coordinated walkable transit communities. People need to see "in the flesh" how well that can work.
I am not speaking of timid transit oriented districts, which still have one foot in the automobile city. On the contrary, we need new zoning rules, new models for how to create open space, new building types, and a fresh look at how cars will exist inside these transit districts. Let's study and learn from other successful places in the United States and abroad where that is being done already, instead of ever so slightly modifying our car-based rules that created our mess in the first place.
Los Angeles already missed giant opportunities. Look, for instance, at the example of Playa Vista. This is a great new community, with walkable streets and enough density to make transit work. There is only one problem—there is no planned transit there at all. So, once the new buildings will be filled, what else could that mean than more cars on the roads?
We also should start to actively recapture much of the space we gave up to cars already. "Road diets" are a good start, but inside our transit districts we must do more than that. We need to bend our land use curve back toward the ideal 19-20 percent of land that should be used for a transportation system.
The amount of land to be reclaimed from car parking alone is huge. In Greater Los Angeles, there are 3.5 parking spaces for every one of the 18 million inhabitants—occupying a land area equal to ten times the entire city of Long Beach and the entire city of Santa Monica, combined. In other words, if we could recapture just 10 percent of parking area in the Greater Los Angeles region, that would equal the area of one Santa Monica plus one Long Beach!
Not all of that newly recaptured land needs to be used for added density, either. We should simultaneously create both density and open space. We want more people to live within walking distance of transit, and fewer people living distant from it. What we are talking about is, in essence, to "uneven" the evenly spread density of Los Angeles.
This can be achieved through market-based mechanisms. We could allow a developer to "buy" parcels where we want a new park, and transfer that density to other parcels near a transit station. The land thus deprived of any allowed building density could then become a park. A process like this is called a TDR (Transfer of Development Rights), and while this suggestion is an adoption of what TDRs are normally used for, this is a time-proven tool to address real estate reconfigurations.
Let's also encourage using cars as a service, rather than as personal property. Startups like Uber and Lyft still provide car transport but do not require a parking space. We should promote carsharing, where members share a number of cars collectively instead of each owning a vehicle separately. Being in use most of the time, these cars won't need so many parking spots in the community.
Since NIMBYs are so fixated on the fear of "more cars in the way," let's design new communities that take cars out of the equation all together. Let's promote density that means more people on bikes, on transit, and on foot. Let's make sure that with all that new density, we also provide more open space.
NIMBYism is a phenomenon that will not go away by itself. If we are sticking to business as usual, NIMBY obstruction and resentment against change will increase. On the other hand, if we offer people a real way forward, we might possibly convert some NIMBYs into partners for change.
Overcoming the density paradox offers a new way to do so. We could restore our ability to find new solutions and affect meaningful change. We can still make things better. We really do not have another choice.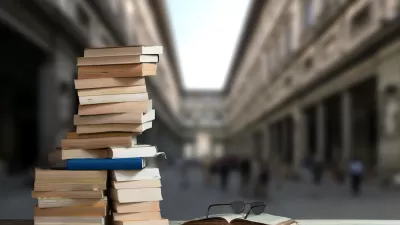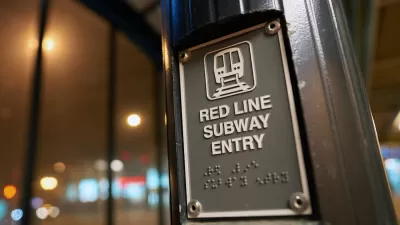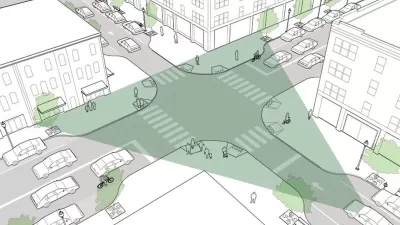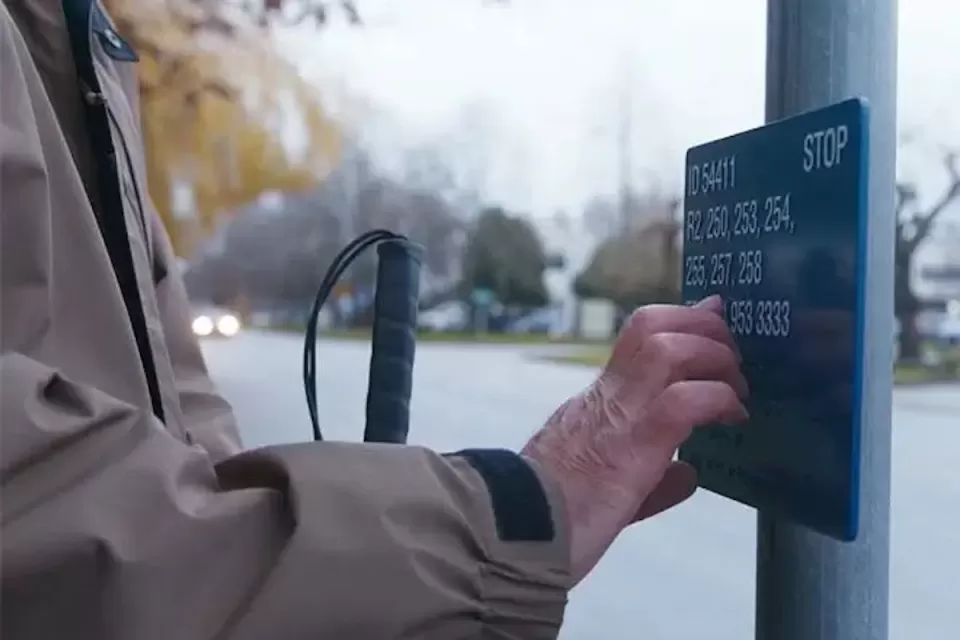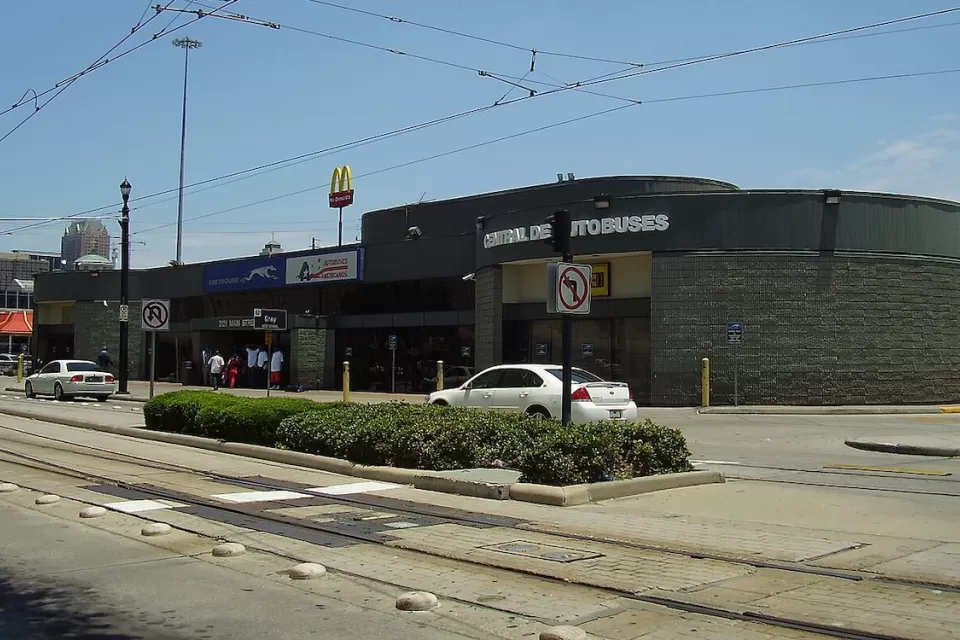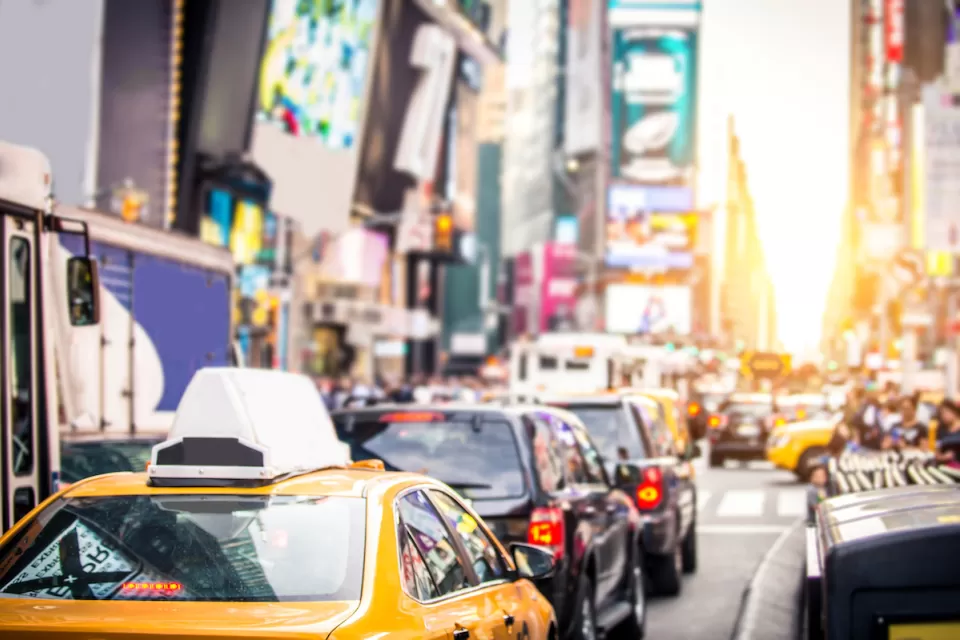 This six-course series explores essential urban design concepts using open source software and equips planners with the tools they need to participate fully in the urban design process.
Learn the tools for implementing Universal Design in planning regulations.
View More