How Detroit, historical home of the U.S. automotive industry, can create a culture of transit and the equitable transportation system its residents need.
---
When you hear the name Detroit, what words come to mind? Motown is a common one. It references the Soul Music made here but also the auto industry that put Detroit on the map. A word you might not find synonymous with Detroit is "transit," at least not in a good way.
Because Detroit is so well known for its automotive industry, most people don't know that the Motor City has had continuous public transit since 1863. Nearly 100 years ago, Detroiters traveled around on the nation's largest municipally-owned network of electric streetcars and a system of far reaching interurban trains. But personal automotive use started to rise as Ford's Highland Park Plant and other automakers started cranking out millions of vehicles a year. City-owned streetcars soon struggled to compete with the onslaught of cars and expanding city borders. As early as the 1930s, buses started replacing streetcars in an effort to save money, compete with cars, and more quickly expand the system to serve the growing city and suburbs. Transit became a place of racial tension during WWII as ridership became more integrated in a city that was largely segregated. By 1956 the streetcars were gone, replaced by buses.
For the next 100 years, car culture was king. Cars provided jobs, became a part of the family, a major part of pop culture, and, ultimately, a symbol of the American Dream. There was a dark side to all of the success cars brought, though. Roads were widened, wiping out commercial districts and becoming more dangerous for pedestrians, especially children. Under the guise of federal defense, highways were built through neighborhoods, displacing vibrant communities like Black Bottom and Chinatown. White people left for the suburbs in droves and car factories closed or relocated, leaving Black residents trapped in the city. Redlining and a lack of a regional transit system denied Black residents access to housing and jobs in the suburbs. Dozens of attempts to improve the transit system over the last 100 years were met with fear and racism of the same variety that plagues our region to this day. From the annual auto show to the Woodward Dream Cruise, car culture is alive and well in Detroit. Transit culture, however, is virtually non-existent on the surface. To improve transit in Detroit, it will take increased funding, but there's also a need to develop a culture of transit. Fortunately, Detroit can look to other cities that have a well established transit culture to gain insights on how to develop our own.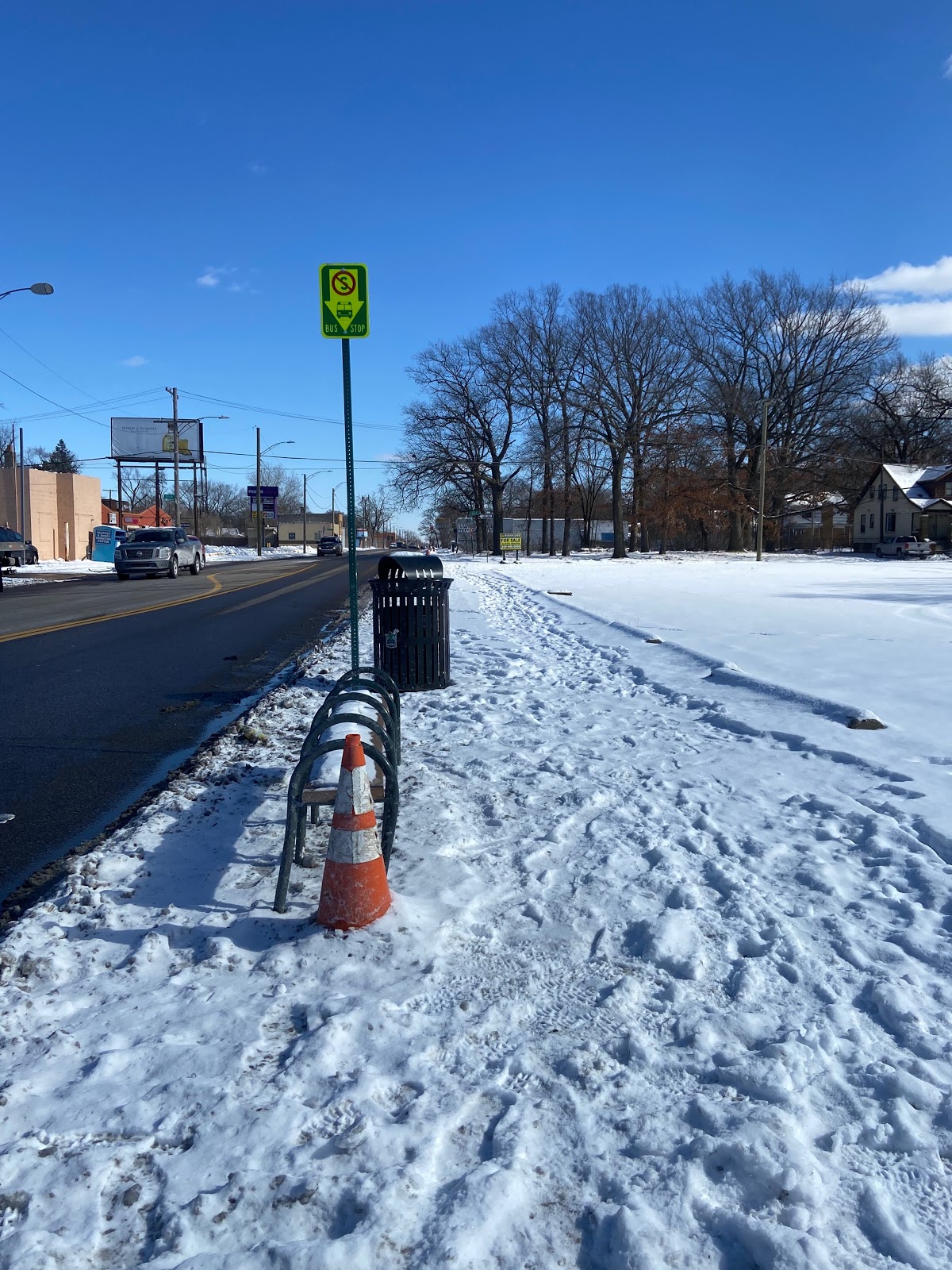 Why do we need better transit here? Despite our moniker, the need for transit in The Motor City has never gone away. Not everyone in Detroit can afford to own and insure one car, let alone two. Detroit has some of the nation's highest insurance rates, predatory auto lending, and a high percentage of poverty. As Detroit's suburbs keep growing, jobs get further out of reach, especially in communities who purposely opt out of public transit. Some suburb cities not only opt out of transit, they purposely don't build sidewalks. But that doesn't stop people from getting to where the jobs are, even if that means walking for miles. Most leaders, even in opt-out cities, agree that the region needs better transit. They just can't agree on a way to fund it. A transit authority, the Southeastern Michigan Transportation Authority (SEMTA), was established in 1967 but couldn't levy taxes. In 1989, SEMTA reorganized as the Suburban Mobility Authority For Regional Transportation (SMART) but allowed opt outs, creating city-sized holes in the system. The Regional Transit Authority of Southeast Michigan (RTA) was created in 2012, but voters rejected a plan for a 20 year millage fee to fund the RTA by a 1% margin in 2016.
One of the problems was that the RTA was trying to sell a bus transit system to a region of suburban car drivers. Many falsely believe that buses will bring crime to their communities. "Nobody rides" is another common misconception that dismisses those who do ride. The proposal would have provided airport routes, commuter routes, more frequent local routes, BRT on the radial streets, and a commuter train between Detroit and Ann Arbor. Property tax millages can be a tough sell, especially when it comes to transit. That's why states avoid them when it comes to road repairs. It takes a four county millage to improve transit, but Michigan just gives billions to rebuild state roads and highways without a vote. It is a biased funding mechanism that favors cars. Most car drivers know next to nothing about our current transit system and view the bus as a sign of poverty so they're less likely to approve a millage. Not everyone who rides transit is impoverished, though. That's a common misconception, thanks to Michigan's emphasis on car ownership as a measure of success. 
Leaders are gearing up again for another push for public transit funding in 2022. If Detroit is ever going to improve its mass transit system, it has to start working to change the perception of public transit now and perhaps find a different funding mechanism. 
What are the common factors for great transit? Well funded, frequent transit is one key to a successful transit system, and funding goes a long way to support transit culture. When a system is well funded, it is more frequent, more useful, more people use it, and it becomes part of the culture. Many of these systems are so popular they even have their own stores where riders and transit fans can purchase merchandise. In Detroit, you can find car merchandise everywhere but none of the transit providers sell merch. Some transit authorities partner with local businesses to offer perks to pass holders. I reached out to Dena Driscoll, a bus rider and transit advocate in Philadelphia, who said that Southeastern Pennsylvania Transportation Authority (SEPTA) key card holders get discounts at the SEPTA store and local businesses like restaurants, books shops, and coffee shops. Currently, the only organization working with local businesses to develop a perks program is MoGo Detroit. They've partnered with almost two dozen businesses for their perks program. In Chicago, you can shop for all kinds of transit merch at the CTA Store. The "El" is as iconic to the city as the Sears (Willis) Tower is to the city skyline. New York's subway system is not just a means of transportation; it is an integral part of their culture. Well funded transit systems can also do more programming. KC Transit has done some great things despite COVID-19—from a streetcar fashion show to celebrating the 100th anniversary of the birth of the Negro Leagues. You can do these things when you have funding.
What does transit culture look like in Detroit? When local magazines write transit guides, they mention pedal pubs but leave out buses. When new developments are announced around the city, parking is highlighted but there's no mention of nearby bus routes. When transit does make the news, it's usually for a negative reason, like an accident or assault, adding to the bus stigma. Parking is a downtown institution that generates millions in revenue that gets priority over transit promotion. Lots are plowed after every snowfall but bus stops remain obstructed. Most businesses feature parking information on their "visit us" page but often omit transit information. It's as if transit doesn't exist, but it does and we need it to keep riding forward into the future. I don't entirely blame journalists and businesses. They promote what they know and what they know are cars. They can help change the narrative, though.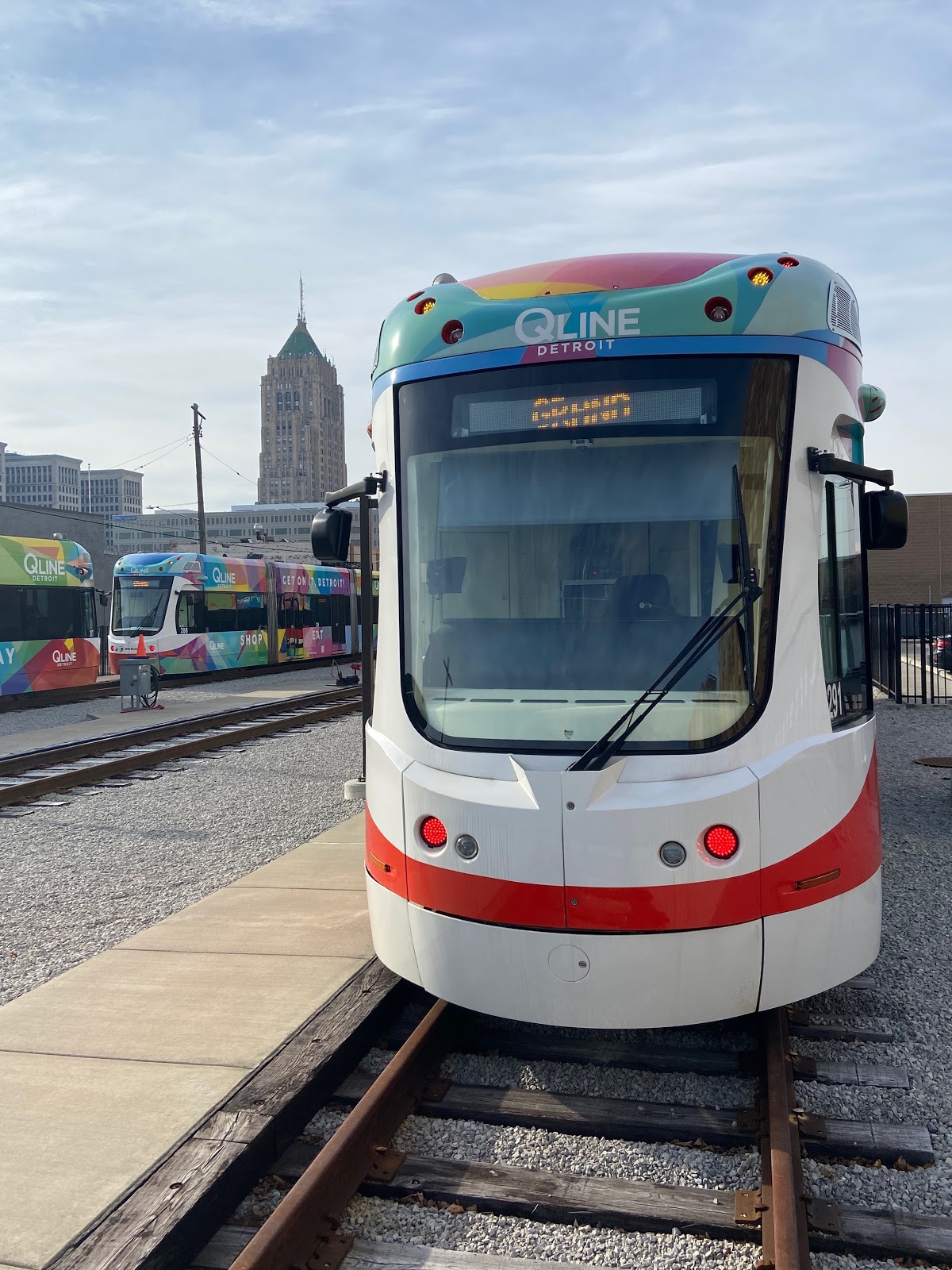 Transit might be gritty in Detroit, but a lot of people depend on it. Pre-COVID, Detroit's combined transit systems had as many as 120,000 weekday riders, who rode to school, colleges, work, and other services. That's a small number in a region of 4 million, but it's nothing to scoff at. That's roughly the population of Michigan's third largest city, Warren. There are five transit providers in Detroit: DDOT is the city bus, SMART is the suburban and regional bus, Detroit People Mover is an elevated circulator, QLine is the 6.6-mile loop streetcar, and MoGo Detroit is the bike share. Despite being called the worst city for transit in America, there have been improvements in recent years. DDOT went from zero to 12 24-hr routes. SMART created three all day regional routes that connect three counties to the downtown and the regional airport. A universal fare system was introduced with a base fare good for up to four hours of unlimited trips and transfers on the buses and streetcar. DDOT is adding new bus shelters around the city, and Detroit announced a Streets for People program. Things are getting better, but progress is slow. 
With a fully funded RTA, Detroit's transit systems could coordinate better, eliminate time consuming transfers, and seamlessly connect the region to jobs centers, services, and airports. They would also have a larger collective ask for federal funding and create tens of thousands of new jobs. Because the bulk of our transit system is bus based, improvements could start immediately. There are many who believe transit needs rails but according to Owain James, "what made streetcars successful in their heyday wasn't the tracks, but the investment in extensive service that was both frequent and far-reaching." It is far less costly to implement a rapid bus line with dedicated lanes considering one modern streetcar costs as much as 68 transit buses. 
Improved service would cultivate a diverse culture of transit as more people rode. Just imagine a far reaching system with dedicated lanes that would not only be beneficial for commuters, when in office work resumes, but one that will improve life for daily riders who depend on it most. Detroit residents could gain access to jobs in the suburbs and rely on transit for medical appointments and shopping. Where bus stops currently stand, usually not much more than a sign on a pole, informative wayfinding signs would highlight destinations along routes, making riding less confusing for new riders. The convention center and stadiums would add amenities like TransitScreens to show arrival times and offer discount perks to pass holders like MoGo currently does. Local news would report on transit in addition to road conditions. Businesses would have transit information on their websites. Area colleges would include transit passes in their tuition so students could ride using their ID. Visitors and Detroit residents could stop looking at buses as something other people ride and as something they could ride to visit breweries, movie theaters, or other attractions without having to drive and park every time.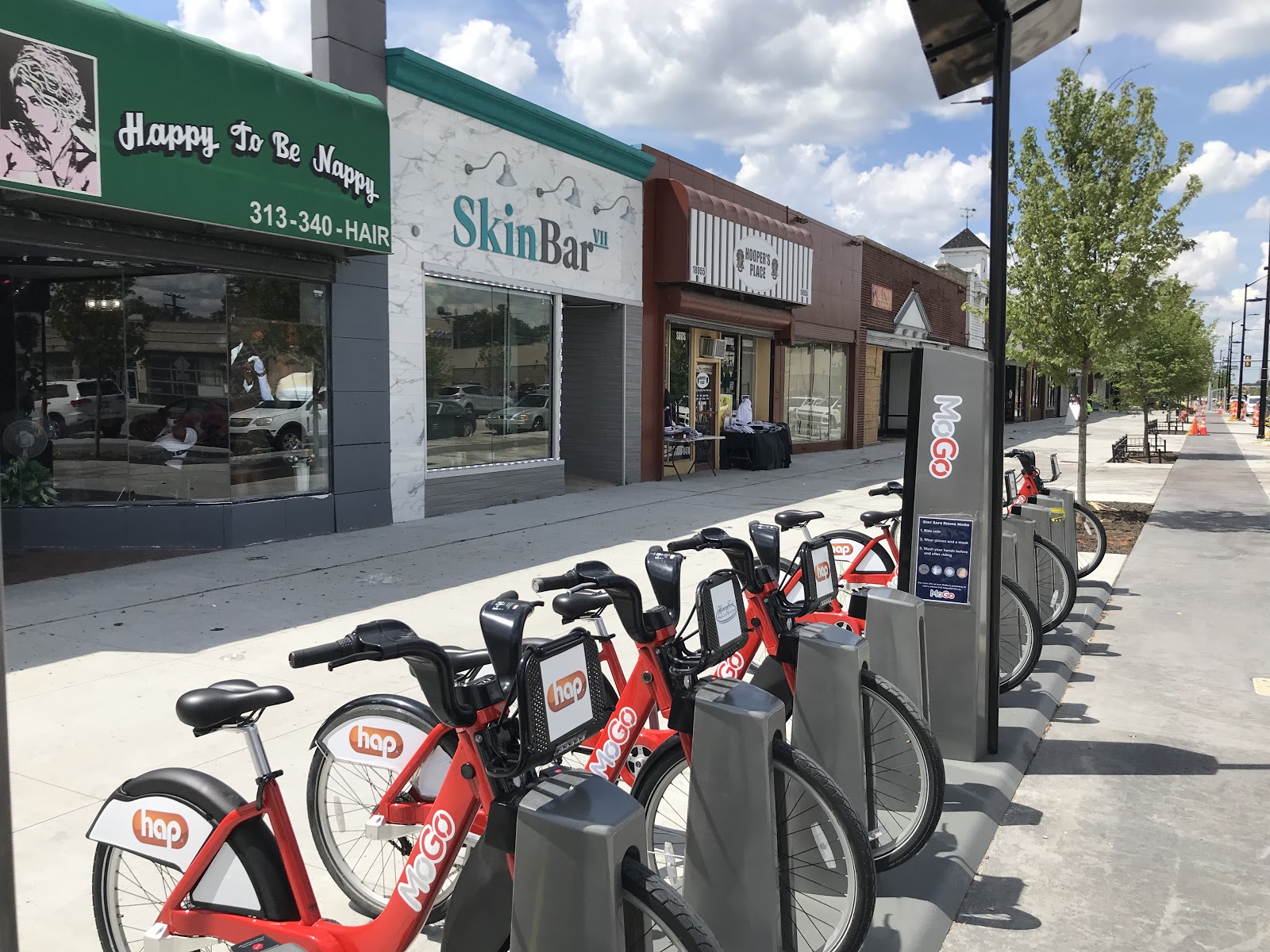 Until these changes come about, there are other ways to work on the issues. 
That's when transit advocates need to DIY it. In 1999, a 14 year old named Stephen Hands convinced his parents to help him start an organization to help improve transit in Detroit. Two years later the organization known as Transportation Riders United got its 501c3 and has been working ever since to improve transit. They are not alone. There are scores of nonprofit organizations in cities across the country working tirelessly to improve transit, accessibility, and walkability in their communities. Some cities, including Detroit, have multiple organizations like Motor City Freedom Riders, Detroit People's Platform, and Rochester Riders. These groups keep close tabs on local and state government and do educational outreach and grassroots advocacy to improve transit in cities that opt out. 
In 2016, I myself became interested in advocating for public transit, so I started riding the local bus to learn about it. I figured that if I was going to promote our transit system, I should learn how it all works. I had ridden transit in college and on vacation but never in my own city. The first thing I noticed was that transit information was difficult to figure out online. If you wanted to look up fare prices, schedules or maps you had to go to five or more separate websites and navigate through multiple pages to find maps, schedules or fare information Since I couldn't find one comprehensive website for Detroit transit, I created my own: Transit Guide: Detroit. It links to the transit provider websites but streamlines the information. Most transit agency websites are heavy on routes and schedules but provide little description about the destinations, so I also created a handful of detailed blogs that explain how to ride, where the systems go, and includes the highlights to be found along different routes, like breweries, restaurants, and movie theaters. 
If your city leadership doesn't support transit, then it's time to elect some leaders who do. After decades of anti-regionalism and anti-regional transit leadership, one of SE Michigan's wealthiest counties finally has a pro-transit county executive. The right leadership can help create a culture of transit. Every election cycle, one of the local transit advocacy groups, Motor City Freedom Riders, surveys local candidates about their experience with transit and where they stand on the issues of transit. Then they post the results making it easier to know which candidate to support in local elections. If you don't see any leaders you can get behind, maybe it's time to consider running for office yourself. 
It is an uphill battle for sure. One that will require multiple approaches. Car culture is still strong as car companies shift their focus to electric and autonomous vehicles. We've lived in a car-dominated society for so long that more cars is the only answer some leaders have to the expense that is car ownership, insurance costs, crashes, infrastructure, and automotive jobs. One thing we haven't quite grasped in Detroit is that we can have great transit and still own cars and drive on highways. We can have automotive jobs and transit jobs. It's not one or the other. The sooner people realize that here, the more successful everyone will become. 
David Gifford is a transit advocate who lives in Warren, Michigan with his wife and son. He is a board member with Transportation Riders United, founder of Transit Guide: Detroit, a musician and works in the automotive industry as a purchasing agent.
This six-course series explores essential urban design concepts using open source software and equips planners with the tools they need to participate fully in the urban design process.
Learn the tools for implementing Universal Design in planning regulations.
View More