Key considerations for those with a vision to make change on city streets.
---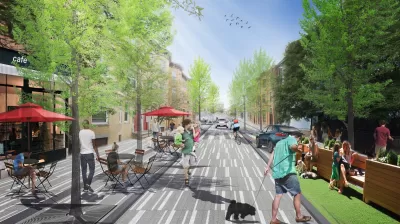 COVID-19 has had many impacts on society, though one of the most profound so far has been the dramatic change in how people move about and experience the urban environment. Unsurprisingly, the impact has been felt most profoundly in dense urban areas. In a bid to promote both healthy living and social distancing, many cities have temporarily closed some streets or lanes in exchange for recreational spaces closer to home.
As a result, something very interesting is happening. By changing the way we traditionally use streets, people are expanding the way they think about cities in real-time. In a relatively short period of time, cities have announced plans to permanently close some of these 'COVID streets' to create new recreational spaces in combination with mobility corridors—essentially, linear community commons, or places for people. Seattle has committed to permanently close 20 miles of streets to through traffic. Paris has closed Rue de Rivoli to car traffic for the duration of the COVID-19 pandemic, and Mayor Anne Hidalgo has plans to close more streets to private cars in the future. We are seeing, in very short order, the city street transitioning to become a place in its own right.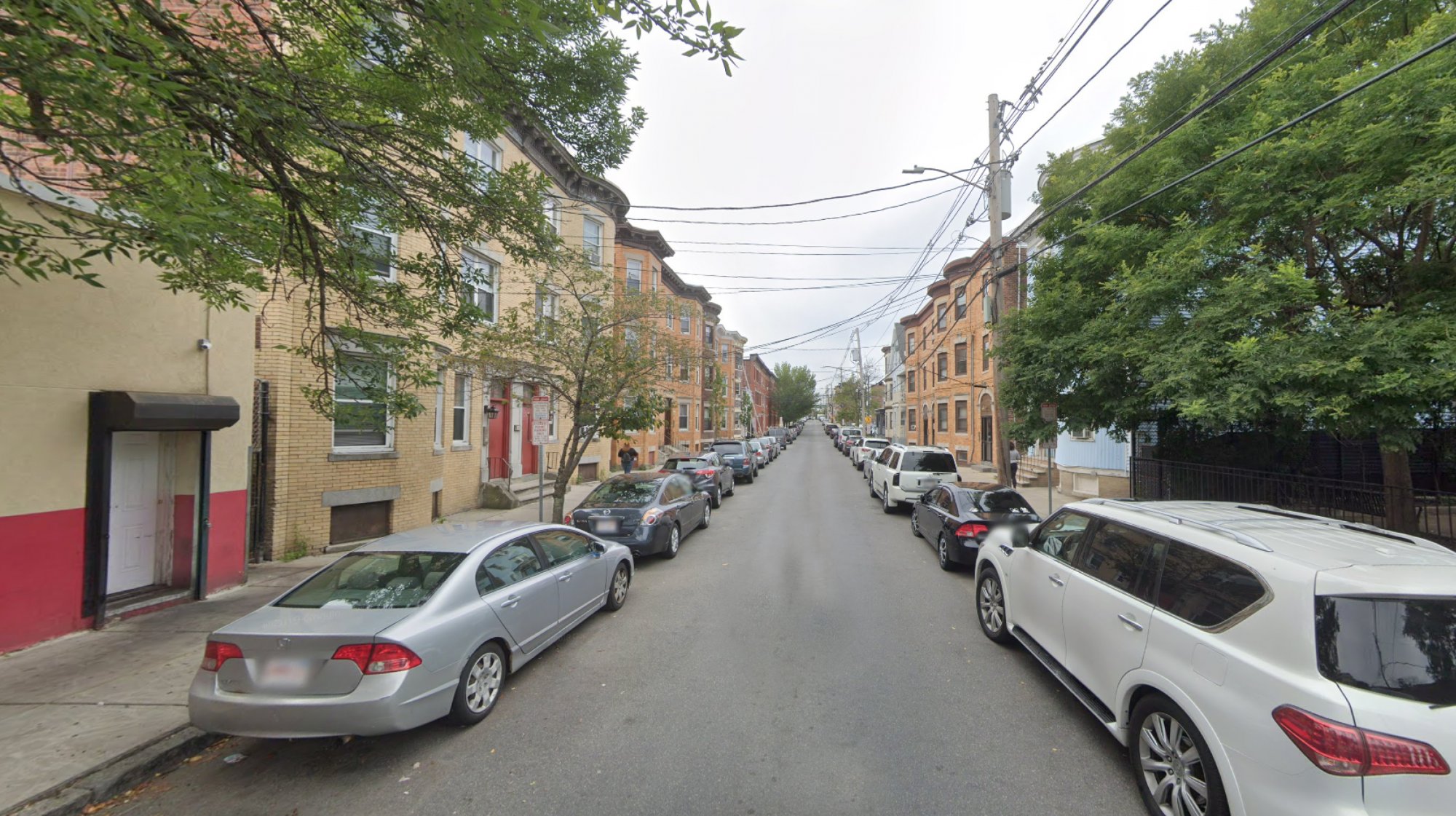 While these changes are moving quickly in some centers, this idea isn't a new one. Two of the most notable 'street movements' in recent years have been Complete Streets and Open Streets, and in many ways these COVID street closures reflect the interests of each of them, but for different reasons.
Complete Streets aim to create "streets for everyone," enabling safe use for pedestrians, bicyclists, motorists, and transit riders regardless of age or ability. Open Streets are about temporary—usually over a day or a weekend—closure of streets to automobiles in exchange for free movement of people, rather than cars, and turning streets into places for gatherings and events for the community. These two movements imagine different uses for roadways by orienting people to the movement of people, not just vehicles. They help us think of how roadways, as a space, are also a place.
While these movements have made incremental change in some cities, the coronavirus pandemic could create a watershed moment in their adoption. The current COVID street closure phenomenon can be the leading edge of a new conversation on what streets can be, prompted by citizen interest and proactive government.
No successful revolution goes unplanned. For those looking to take this on, there are important considerations at play.
Approach community dialogue to honor opinions, build community, and expand trust.
Whenever new ideas are considered for the public realm, facilitating the conversation from a good place and in a collaborative way is fundamental. Planners can't start out with an agenda to promote changes to streets; we need to gain an understanding of community values as a basis for exploring alternatives. The transformation of these streets from thoroughfares to activated places is only borne out of the expression of those community values.
If you've already put temporary measures in place, community engagement may have suffered in the interests of opening up space in a short period of time. That doesn't have to be the end of the story, however. These temporary measures present the opportunity for real-time feedback, and can become the engagement process for a more permanent solution.
Who this feedback comes from is just as important as the content of the feedback received: take time to involve key community members and organizations with deep ties to the community. They can help to involve residents who may not traditionally engage with or be represented in the planning process. Be sensitive to the time demands of peoples' everyday lives. In the new normal, this may take the form of virtual meetings, as we've recently conducted in numerous cities.
Use this time of experimentation as a springboard for creative innovation.
The fact that COVID streets were closed to traffic almost overnight is a huge opportunity for people to experience something different on a temporary basis that they may now support on a permanent basis. For cities struggling to adapt to emerging forms of mobility, this is an opportunity to receive feedback from the public on new ways of using and experiencing their streets without committing significant capital resources towards construction first. We are seeing the power of tactical urbanism used as a community engagement tool.
Think of tactical urbanism as "voting with your feet." Pioneered by economist Charles Tiebout, voting with your feet refers to expressing preference through action. Temporary installations are an opportunity to experiment with new designs, and when they are used by bicyclists, pedestrians, and others, people are expressing a preference for that design.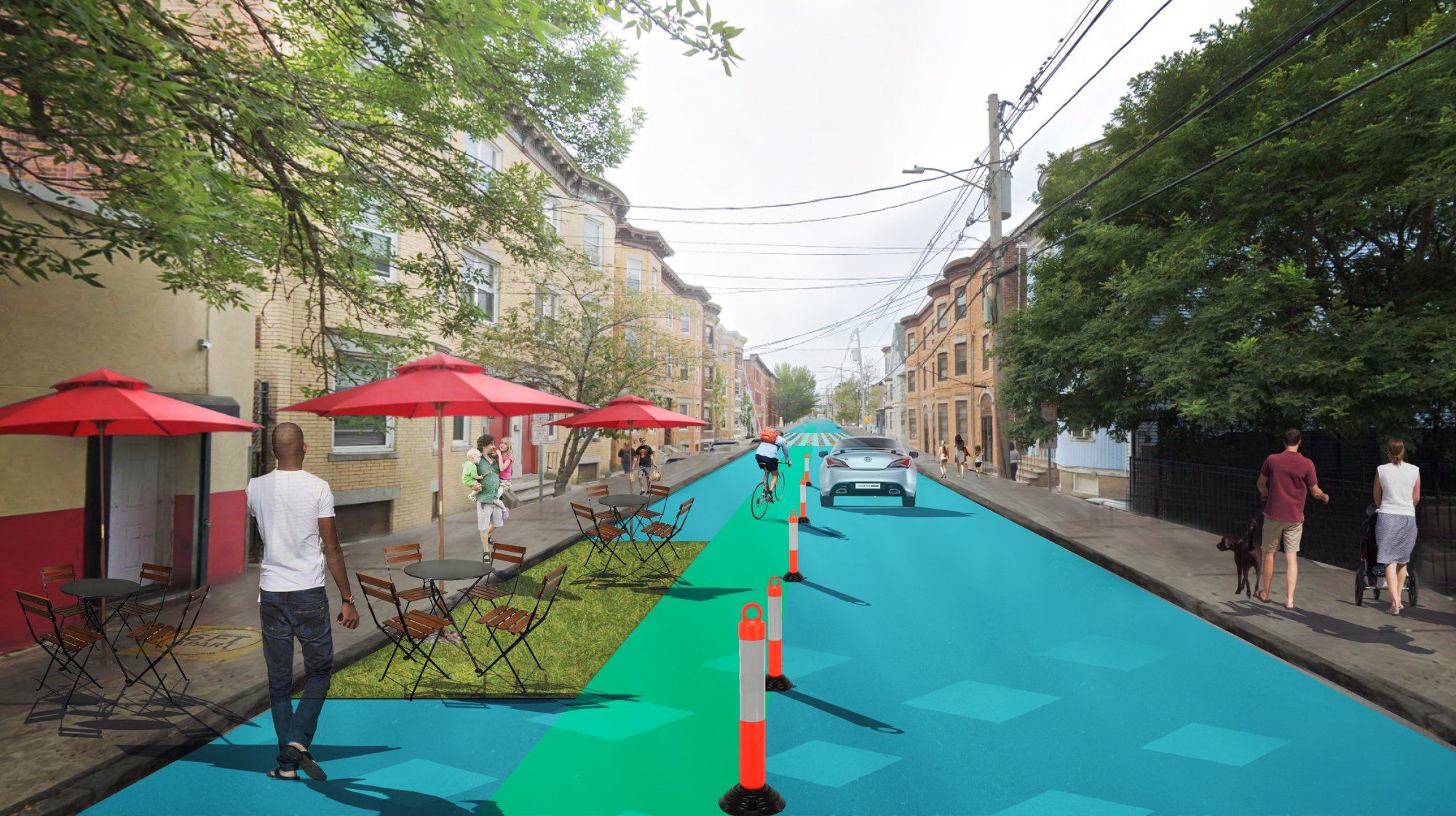 For those looking to innovate quickly, embracing temporary designs will be necessary. Working within the existing curbline, considering the locations of utilities and other factors, and using temporary materials allows new designs to be put into place quickly, starting the feedback loop at a human scale, and in real-time.
Determining criteria for street closure consideration.
Practical considerations, like access demands, public investment requirements, utility needs, and more, make some streets better candidates for closure than others. A cohesive transportation network that serves all users is what we're aiming for, and that includes emergency services, public transit, and commercial users in addition to the general public.
Emergency vehicle routes, transit routes, and commercial trucks have established routes and particular needs that, while compatible with certain traffic calming measures and street closures, are incompatible with others. Traffic circles and diagonal diverters present challenges for public transit and vehicles with extended wheelbases, such as fire trucks. Permanent road closures on primary emergency vehicle routes may delay response times for essential workers, particularly where the road network lacks connectivity. Balancing those priorities with ADA compliance is paramount, with the ultimate goal of creating better, safer places for people.
Assess the fit of emerging modes of mobility.
Mobility options that challenge the traditional vehicle-dominant streetscape are growing with each passing day, further shifting streets from thoroughfare to commons. Bikeshare, including e-bikes, and the more recent dockless bikeshare have made alternative modes of transportation accessible to a wider range of users. Autonomous e-scooters recently began a pilot in Georgia. The advent of cloud-based technology has ushered in a fast-growing world of connected mobility that challenges the traditional profile of streets. As traffic is reduced in the present, communities can take inventory of the ability of streets to accommodate these new forms. Who are the typical users of these new modes? How vulnerable are they to heavier vehicles travelling at higher speeds? What impacts do these new modes have on other, more vulnerable users of our streets, and where might they come into conflict? Open Streets and Complete Streets accommodate these new modes and can also create opportunities for safe use in a reimagined streetscape.
Collect preference and use data quickly to inform future decision making.
The advantage to "voting with your feet" is that new designs can be installed, and feedback received, on actual usage. But that valuable information is lost if planners aren't prepared to use it to inform future decisions.
The major difference here is that traditional means of engagement typically address design before implementation. That paradigm is flipped on its head with tactical urbanism. Make sure that resources are in place to capture use data and receive feedback, and that residents are made aware of where and how feedback can be given. Dedicated websites and persons of contact are excellent places to start, while virtual meetings and social media engagement embrace the new digital realm that defines the new normal of COVID-19. Social media sentiment analytics tools can also capture qualitative feedback on how a new design is being received by the public. And there's something to be said for good, old fashioned feet on the pavement—appropriately socially distanced, of course. Remember, preference and use data is of immense value, but only if you can capture that data and know what to do with it. The clock is ticking on any data collected from temporary closures.
Act now and plan now.
Thinking differently about streets doesn't have to start from scratch. Most cities will have a body of research and engagement with the community on how arteries can better serve the community. Digging into that past work is a great place to start. Supplementing that work with tactical urbanism and new planned engagement can keep the momentum going.
Capital planning for something as significant as the transformation of streets can take years. As we look to the future city streetscape, the traditional buckets of public funding like public works, stormwater, utilities, and parks may need to be approached very differently when streets are part public commons and part mobility artery. If planners are to make a real impact on the way streets are used, they're going to have to think differently about how to approach the decisions.
Now is the time for thoughtful, targeted street innovation. It might be impossible to change all streets to work better for people overnight, but this might be the closest we'll ever get.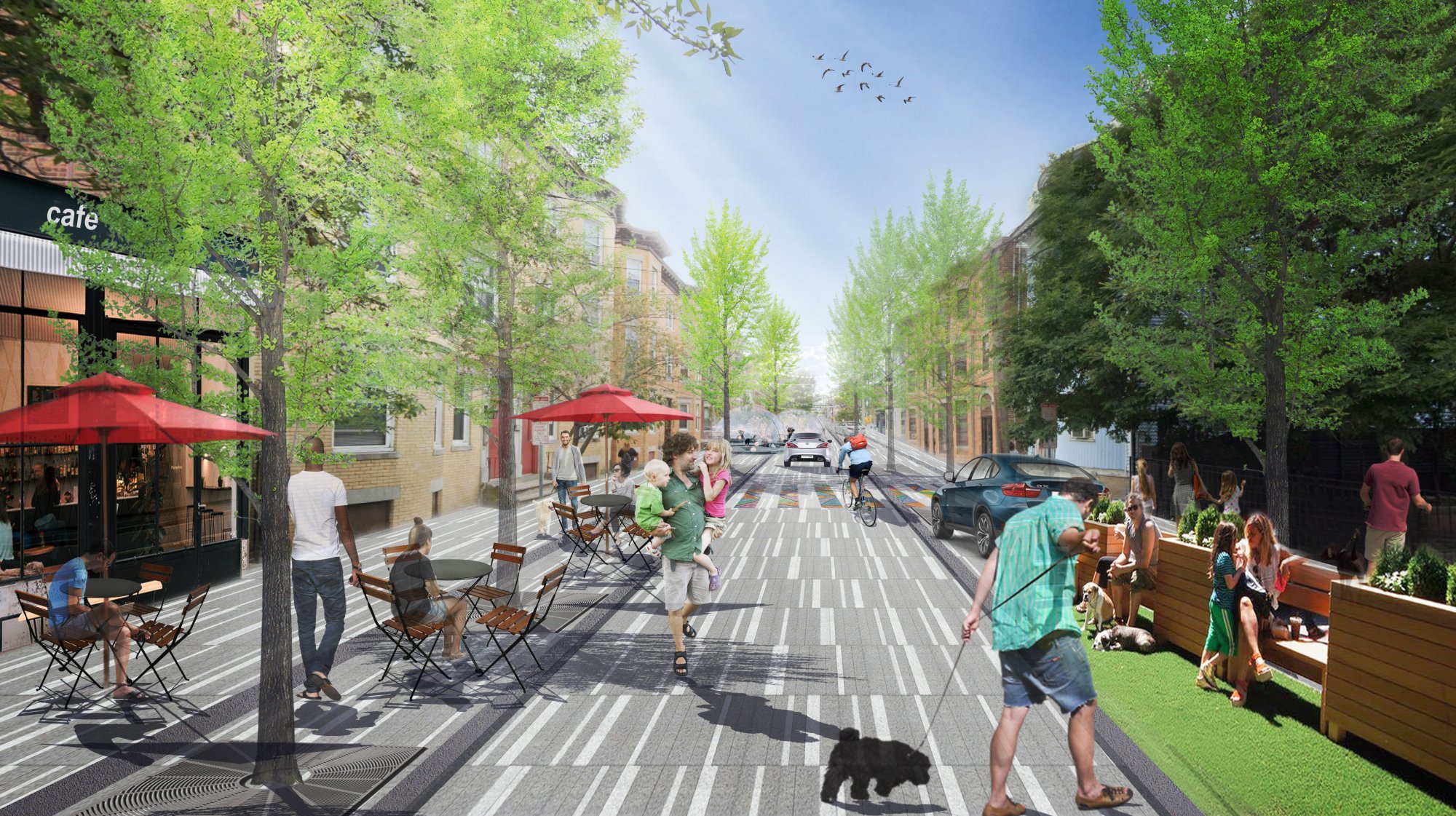 Dan Hemme is a transportation planner with Stantec focusing on mobility planning, complete streets plans, bicycle and pedestrian studies, and long-range transportation plans for a variety of clients. He's based in Raleigh, North Carolina.
Bruce Chamberlain is a principal in the planning/design team lead for Stantec's Midwest region. An urban designer and landscape architect, Bruce leverages his 30 years of private, public, and non-profit experience to conduct transformational work. Bruce is based in Minneapolis, Minnesota.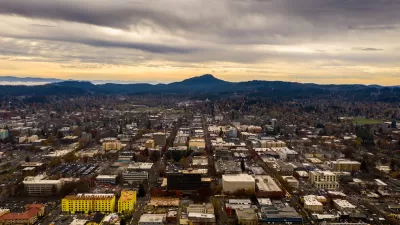 Eugene Ends Parking Minimums
In a move that complies with a state law aimed at reducing transportation emissions, Eugene amended its parking rules to eliminate minimum requirements and set maximum parking lot sizes.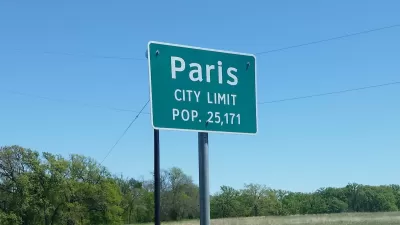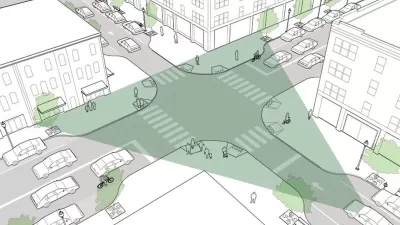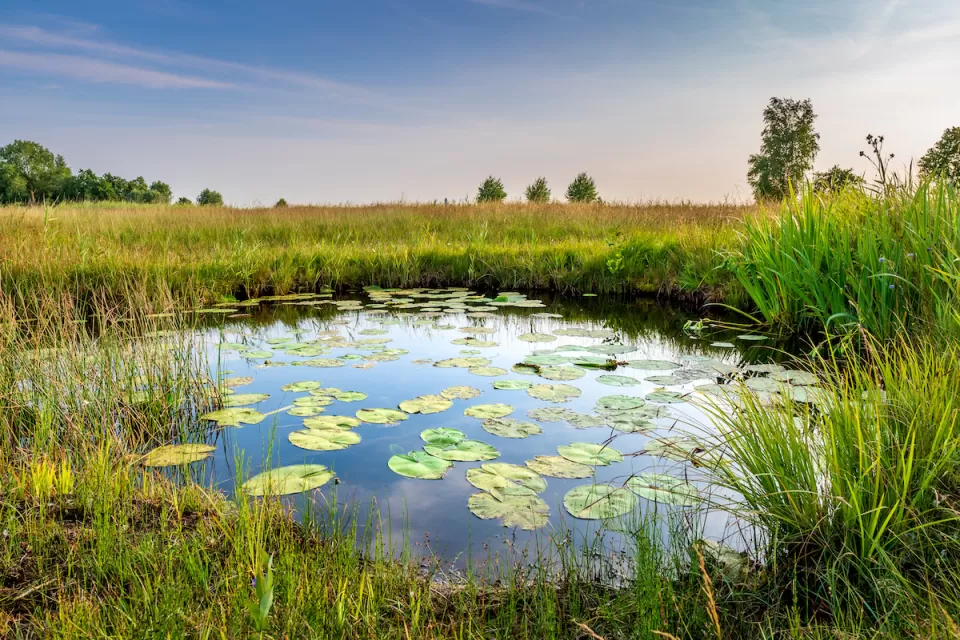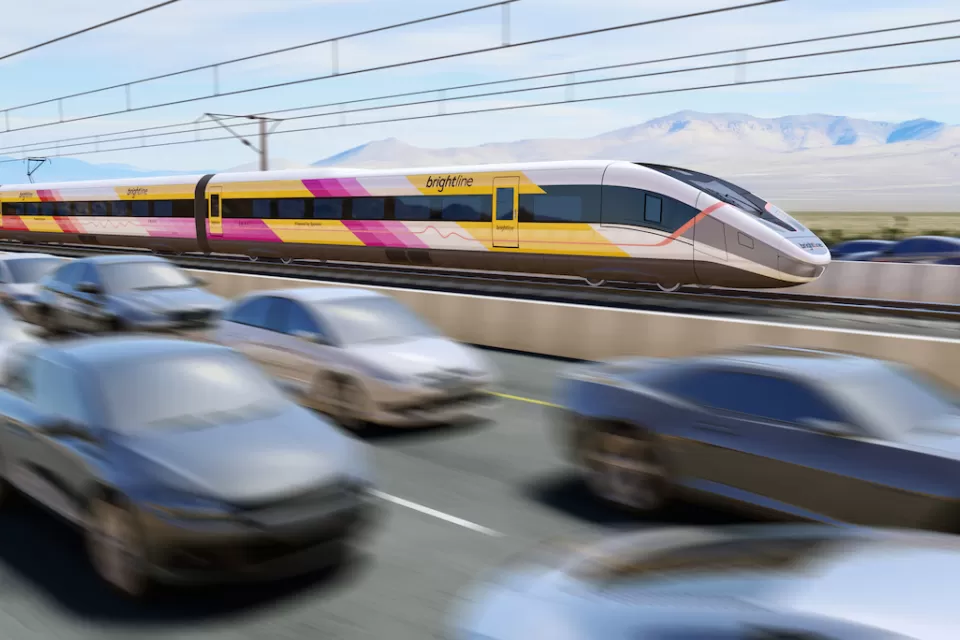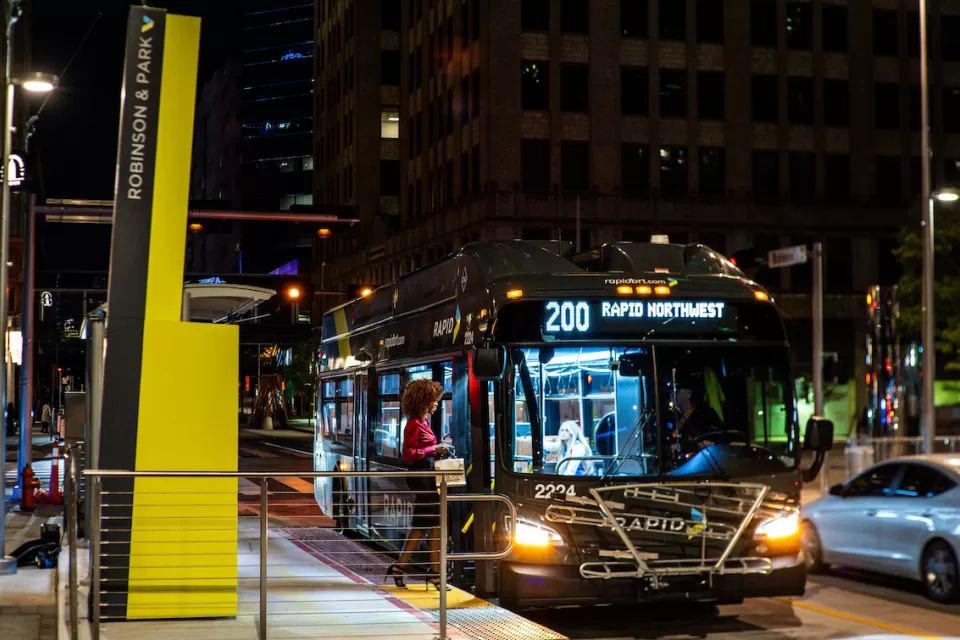 This six-course series explores essential urban design concepts using open source software and equips planners with the tools they need to participate fully in the urban design process.
Learn the tools for implementing Universal Design in planning regulations.
View More