A recent conference hosted by the American Institute of Architects in Los Angeles shined a light on efforts to reduce homelessness in Los Angeles—and demonstrated just how much work must be done nationwide to solve this humanitarian crisis.
---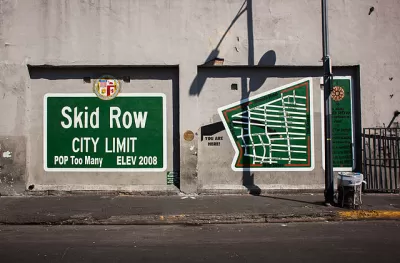 A few months ago I attended the Los Angeles chapter of the American Institute of Architects' "Design for Dignity" conference, which took place in the McCarty Memorial Christian Church, a historic nonsectarian church in the West Adams district of Los Angeles. It's an elegant, quasi-Gothic structure that's rare in Los Angeles. It started life as a patrician congregation for L.A. Brahmin; these days, it is far more diverse and, probably, not as full as it once was.
It was a telling place for a conference on homelessness, for many reasons. I imagine they rented the space for less than they'd have paid for, say, a hotel ballroom. And, of course, Christian values—and, really, just about any conception of human decency—demand that we solve the homelessness crisis. One speaker even noted that Los Angeles has many churches with underutilized spaces that could be dedicated to homeless housing and services.
That was one of about a billion approaches that speakers discussed. Solutions ranged from permanent housing to supportive services to architecturally innovative shelters. The earnestness and creativity in the sanctuary were palpable. This year's rendition of the conference was all the more exciting for the passage of recent ballot measures to fund many of these proposals, including L.A. County H and the city of L.A.'s Proposition HHH. The flow chart of programs and developments that these will fund included dozens of categories and will amount to hundreds of millions of dollars per year. 
This expenditure is heartening and compassionate. And yet, though Los Angeles has the nation's largest homeless population—at 57,000 in the city and 88,000 countywide—any solutions that Los Angeles implements are but a pittance compared to the nationwide problem. Indeed, Los Angeles' problem is the nation's problem, and the nation's problem is Los Angeles' problem.
Homelessness is not uniquely a planning problem. In many ways, the encampments under freeway overpasses and the small city's worth of people that live on Skid Row fall outside the purview of planning. And yet, homelessness is caused in part by the cost of housing and, especially, the availability of subsidized, low-income housing. And the cost and availability of housing are entirely planning issues.
The trouble in coastal California is that people who own homes—often large, expensive homes—have long lobbied for limitations on the production of new, less expensive homes. Partly because they are beholden to electoral politics, planners have too often gone along with this sort of opposition. This complacency must stop—in California, and everywhere else.
The 20th-century philosopher John Rawls advanced an appealingly simple, if imperfect, ethical precept: the most moral action is whatever helps the least well-off. We can recognize with scant uncertainty those who fit that description in our society. To serve them only in Los Angeles or only in San Francisco offends morality, however well intentioned that service may be. Jesus, Mohammed, Moses, and the Buddha would probably agree.
For all the energy, money, and empathy represented in that room, and in plenty of similar congregations elsewhere, the homelessness crisis, and its solutions, should not be seen as local. It's a national crisis. Every major city and state has homeless people, up to a half-million nationwide. Many of the homeless in Los Angeles probably got here for the price of a Greyhound ticket. The homeless here live in nearly as much squalor as do residents of countries that we routinely bomb in the name of national security.
That's why, for all the good intentions of these ballot measures and the people implementing them, I don't really have any insight into local efforts. I'm sure some programs under Measure H and Proposition HHH will be hits, and others will be misses. But this crisis needs national solutions. Everything else is a pittance.
Why should 200-plus architects spend their workdays on local, small-scale solutions when, for the price of a single aircraft carrier, the federal government could house every homeless person in the country for two years (and thus give them a better chance of supporting themselves thenceforth)? 
I suppose this principle applies to plenty of social problems. But homelessness seems particularly salient and particularly urgent. And yet, national priorities lie elsewhere.  
As one speaker noted, nearly every homeowner in the country lives in subsidized housing already, thanks to the mortgage interest tax credit. That subsidy far overwhelms any other federal housing program and represents an incalculable multiple of the amount of money that the nation's homeless need. Someone paying a mortgage on a $2 million home gets more in tax breaks than it would cost to house a homeless person in a studio apartment.
You wonder whether the banking industry had anything to do with that policy. You could wonder the same for the prison industry and their multimillion-dollar taxpayer-funded facilities, where anyone can live for free. All they need to do is commit a federal crime.
And why, for instance, should the federal government contribute billions to local transportation projects, yet not do the same nationwide for homelessness? I'm not saying transportation projects are bad—far from it—but homelessness is on another moral level.
The reasons are, of course, pretty obvious. There's little financial incentive in solving homelessness. Mega-corporations hire lobbyists to get congresspeople to vote for pork and patriotism. But that kind of money isn't particularly concerned about the guy starving under the 405.
I wonder whether a portion of the billions represented by H and HHH wouldn't be better spent on lobbyists than on direct support. The Newport News Shipbuilding corporation spent over $2 million on lobbying in 2000 (the most recent year I could find statistics). It's now working its way through a $36 billion contract. That's a pretty good return on investment. Imagine what that kind of money could do for our most vulnerable citizens. 
Let's get a coalition of organizations—including ones, like the AIA, that have a financial stake—and do the same. Let's hire those lobbyists. Let's donate to campaigns. Let's build coalitions of people with humanitarian motives, economic motives, and even aesthetic motives to help our fellow human beings. Let's do all of that, of course, while we also work earnestly on local solutions.
If that doesn't work, we can always pray.  
---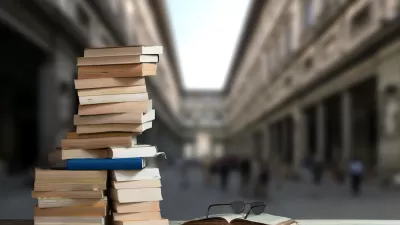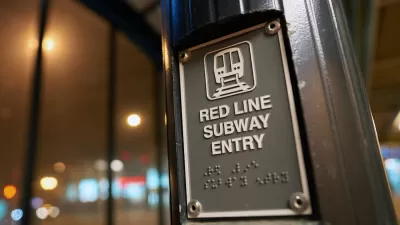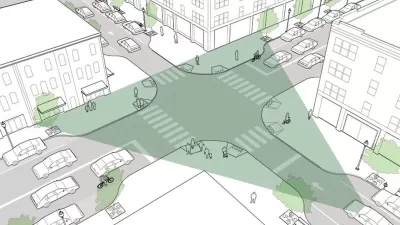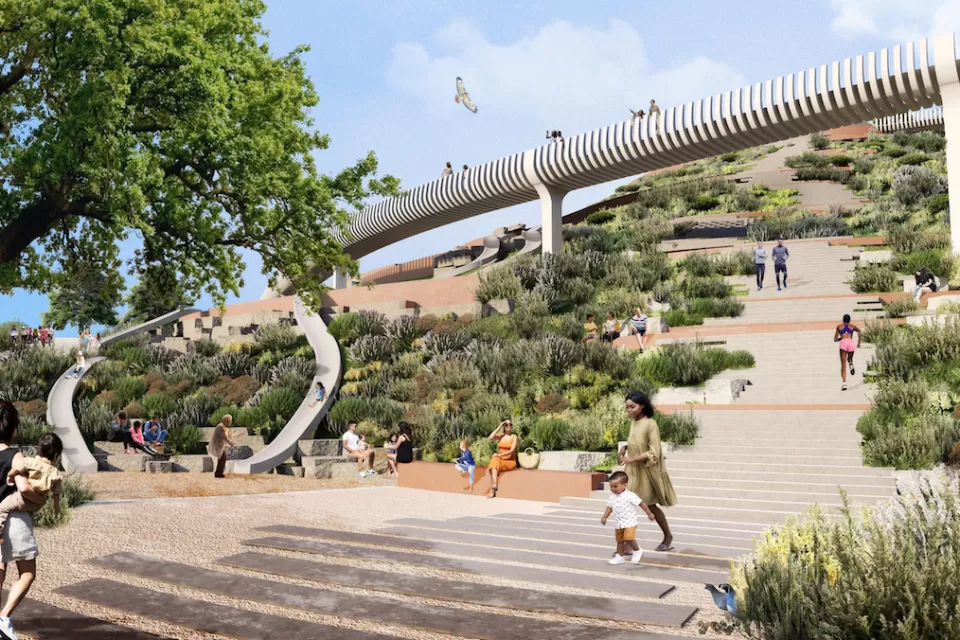 Upcycling a Landfill into a Regional Park
Los Angeles County is working with a consultant team led by Studio-MLA to transform 142 acres of the Puente Hills Landfill into parkland, creating the first new regional park in the county in over 35 years.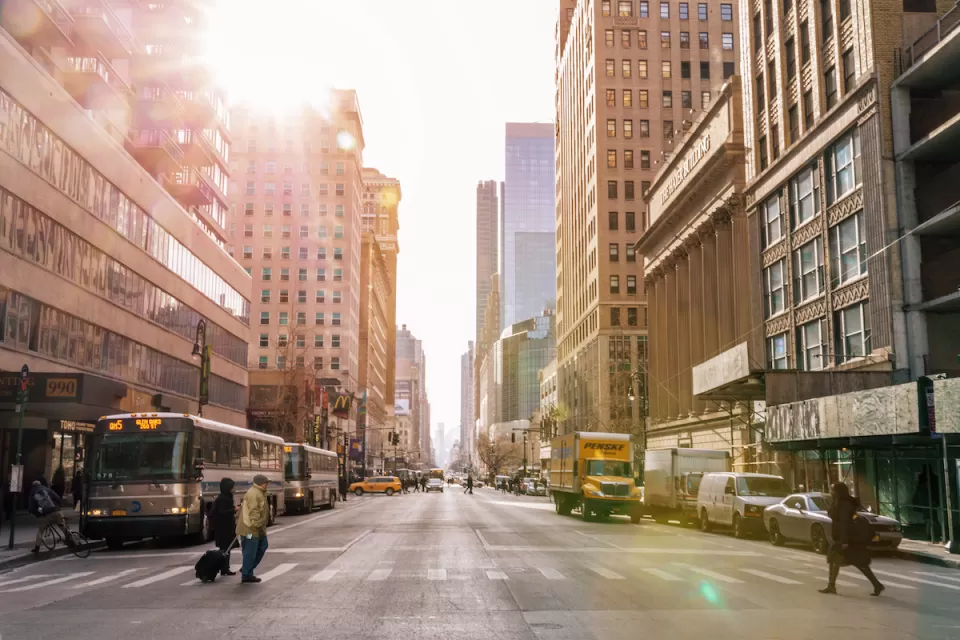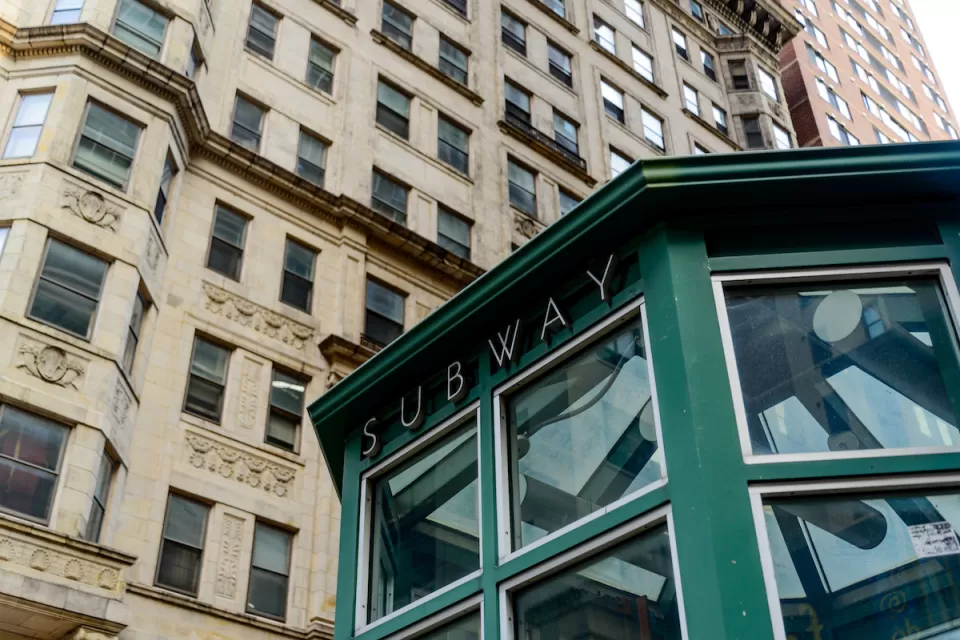 This six-course series explores essential urban design concepts using open source software and equips planners with the tools they need to participate fully in the urban design process.
Learn the tools for implementing Universal Design in planning regulations.
View More