Amid pandemic and protest, the need for urban mending has become abundantly clear, with responses that invoke the more ethereal elements of a physical place I like to call it "place-healing," a term that seems right for the times.
---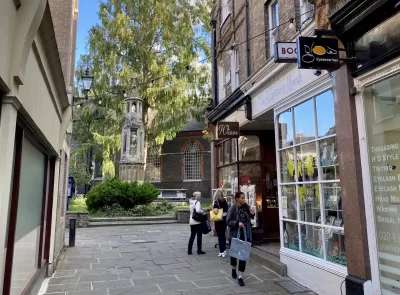 Just for a moment, return with me to only a few months ago. Most everywhere, the need for urban retrofits and recalibration to avoid disease spread was already challenging enough. Then, of course, came civil unrest in Minneapolis, Atlanta, Seattle, Portland, and more; coronavirus was joined by the urban impacts of an insidious racial injustice—what many termed a second pandemic that became more complex as the summer went on.
Across the Atlantic, here in the United Kingdom, parallel responses unfolded. Slave trader statues from times gone by came under renewed scrutiny. In short, amid pandemic and protest, the need for mending has become abundantly clear most everywhere, with responses that invoke the more ethereal elements of a physical place.
To that end, and based on recent research and experience, I'd like to explore how we might sew together rifts between the past and what comes next, inspired by simple examples, right before our eyes. Cities and their stories already show evidence of how people can adapt and transition to something new. I like to call it "place-healing," a term that seems right for the times.
Place-healing has already shown itself through civic expression. In the United States, voluntary and spontaneous cleanup and damage repair followed in the wake of violent demonstrations in June. Then, in London, protesters crossed ideological lines to aid those injured. This type of place-healing is built on empathy and relatedness. It is a fundamental display of human potential to recover a sense of community, of the type that developed in the initial days of the well-publicized, now-disassembled Capitol Hill Autonomous Zone in Seattle.
Adaptive Examples
In addition, inadvertent place-healing adaptations, however mundane, show how the appearance and experiences of urban places will transform. In cities such as London, diversity, and remnants from other eras define much of the urban landscape. A long and rich history allows continuity expressed, in an oddly comforting way.
In the photograph above, a red phone booth blends with a pandemic-based sidewalk retrofit. The colorful icon (actually an artifact no longer used) now shares the limelight with an emergency public health response. The phone booth and signage above may seem trivial. But this juxtaposition undergirds the new with the familiarity of the old, something that place healing requires and is already on display.
Other, more purposeful examples include improvised entry-ways, alfresco dining, period furniture to frame restaurant take-out windows, and bifurcated tube (subway) cars to accomplish social distancing.
Finally, institutions—even private businesses—may live on in a different form, because they honor an ethic necessary to place-healing: respect for he people involved. One example (further discussed in my pending book, Sustaining a City's Culture and Character) is London's Bobtail Fruit, once a fruit stall in Covent Garden named for the owner that transitioned to five brick-and-mortar outlets around the city, and more recently to a web-based delivery business of quality baskets of fruit, and milk.
According to my interviews, Bobtail's success over time is more about an intangible of place-healing—respect for customers and community service (such as the delivery of gifts at holiday time in neighborhoods where its stalls once stood). Significantly, during the COVID-19 pandemic, Bobtail was well-positioned to expand its delivery area, taking on more residential customers while its traditional office clientele worked from home.
In the Bobtail Fruit example, physical space no longer defines the sale process, now warehouse-based in a retrofitted rail-line arch, and subject to a wholesaler who supplies the fruit. But, a customer service imperative dating back to Covent Garden days remains key to the business, which has adapted to customer needs in a new form.
In summary, urban imagery showing adaptation, and Bobtail Fruit's people-centric approach suggest how to turn angst into action. Adaptation and blending will frame the next steps to something new. But we still need a salient recipe to get there.
The Place-Healing Manifesto
If place-healing is the catalyst to enable more stories of adaptation and transition, we should articulate ways to spotlight more stories of—and routes to—meaningful change. To meet that challenge, I offer the following place-healing manifesto:
Emphasis on communication. Every municipality must continue optimizing how to communicate with citizens, particularly given the weeks of isolation that preceded this summer's events.
Understand differences and limitations. Attention to differences in language, age, technology access, and the potential of facilitated dialogue is more critical than ever.
Embrace the "front porch." Placemaking networks worldwide recently revived attention to "front porch" projects that include modes of communication that work with social distancing in place. No doubt there are many more creative opportunities to fashion culturally contextual ways to allow neighbors to communicate.
Aim for mutual understanding and education. In more than school curricula, everyone should do their job to understand one another. Training, or professional "continuing education," should be highly sensitive to issues of privilege and class.
Honor different stories of minority populations. Beyond lip service, we all must do the best we can to understand the cultural history of others and how it impacts daily experience.
Consider new place metrics. In the United States, the walkability metric WalkScore has become a popular method of rating the appeal of a place. How about an EquityScore?
Universalize pro bono. What if every profession had pro bono obligations? It is time for more free services to those in need.
Nudge social networks toward more public service. What if every day, social networks ran a summary or video on sign-in that highlighted opportunities to help reverse ongoing discriminator practices in a subscriber's area?
Co-create. When it comes to the urban condition, it is becoming increasingly apparent that top-down imposition of form and function is a less-favored approach in today's democracies. Instead, there is a growing movement towards the synergies of co-creation and empowering the expertise of affected citizenry, who know best the areas where they live.
Finally, is a Consultant Necessary? Not always. In the pandemic era, it has been customary for various professionals to adapt their expertise to current environments and prescribe solutions. However, the best job opportunity in the coming months may be to serve the role of a facilitator, who can further assemble a collective recipe for the place-healing yet to come.
---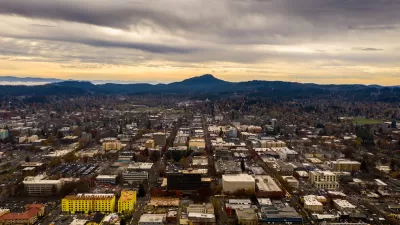 Eugene Ends Parking Minimums
In a move that complies with a state law aimed at reducing transportation emissions, Eugene amended its parking rules to eliminate minimum requirements and set maximum parking lot sizes.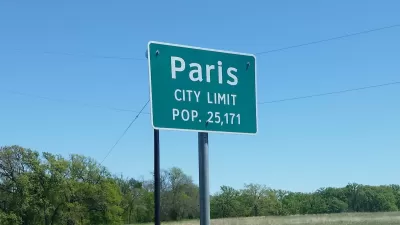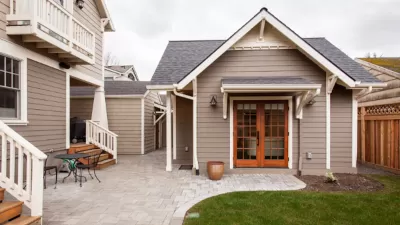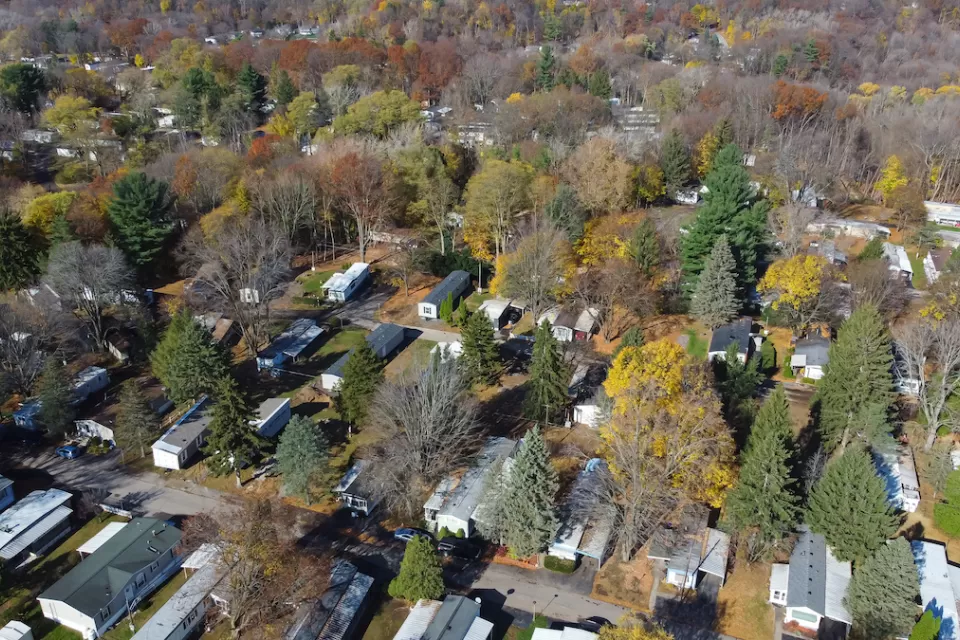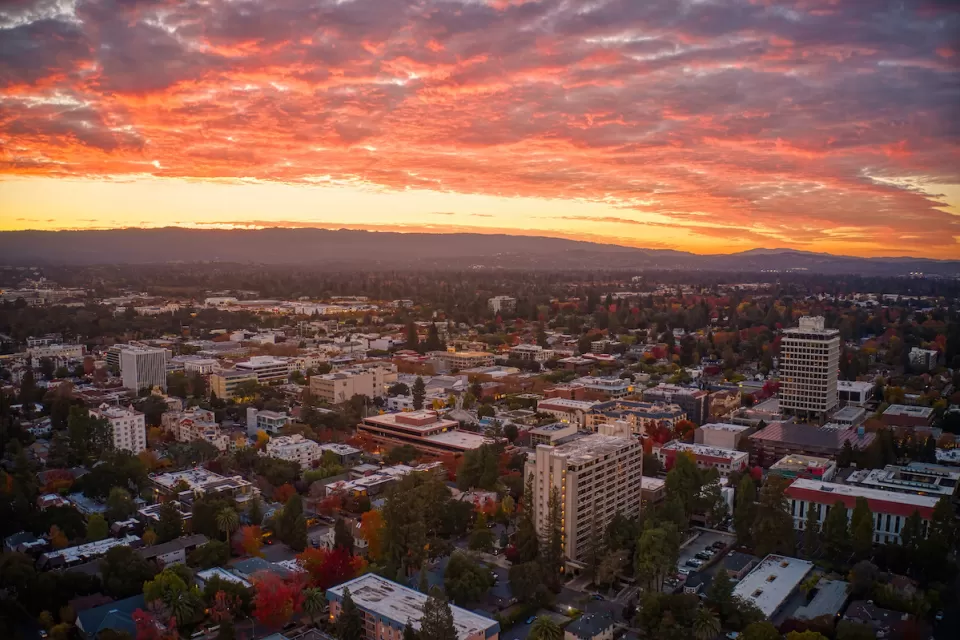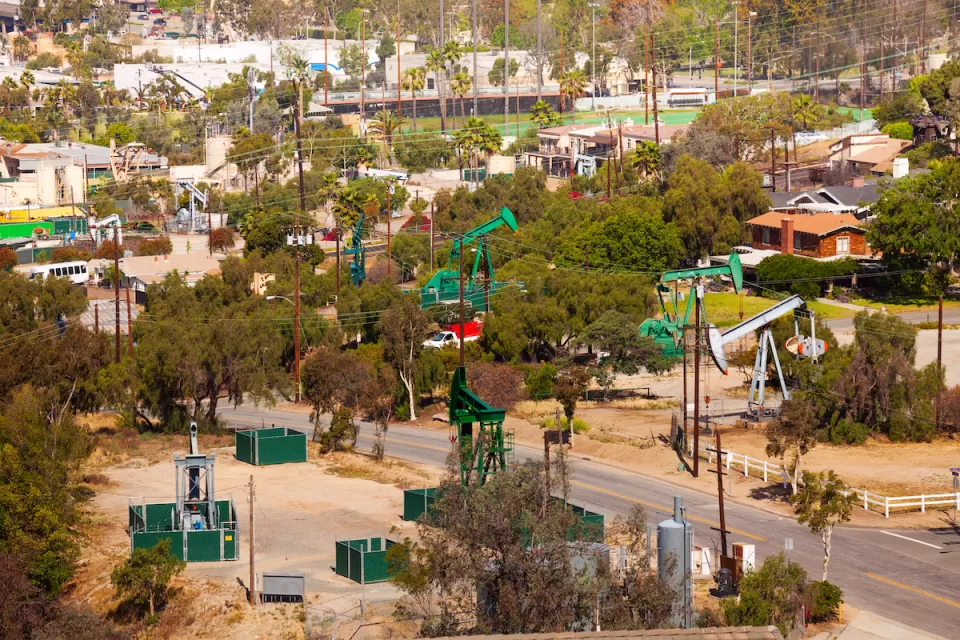 This six-course series explores essential urban design concepts using open source software and equips planners with the tools they need to participate fully in the urban design process.
Learn the tools for implementing Universal Design in planning regulations.
View More