Boris Johnson's Last Act in Office: Opening New Cycle Superhighways
Last Friday, before leaving his office as Mayor of London, Boris Johnson opened London's new "Crossrail" Cycle Superhighways, as the new Mayor Sadiq Khan was declared that evening.
The east-west superhighway, the longest substantially-segregated urban cycle route in Europe, is the centerpiece of former Mayor Johnson's "Vision for Cycling," launched in 2013. Now, cyclists will be able to travel from Parliament Square to Barking, a distance of just under 12 miles, entirely on traffic-free segregated tracks or low-traffic streets.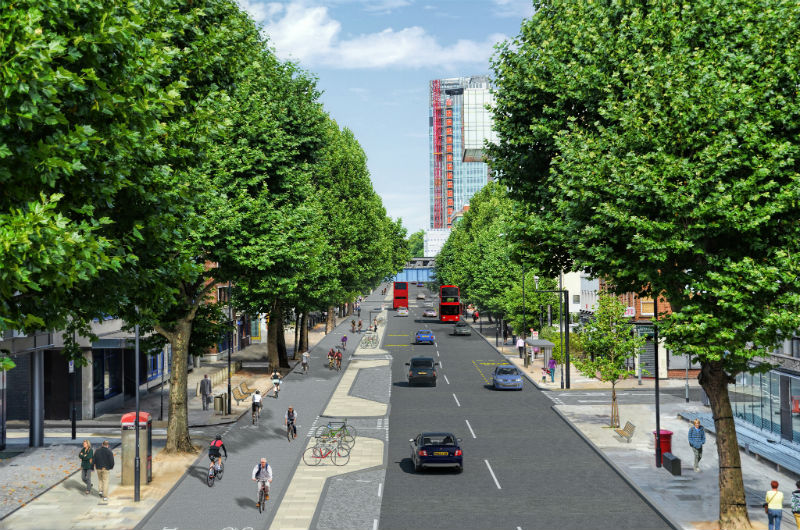 Cyclists can also connect at Blackfriars to the new traffic-free north-south superhighway to Ludgate Circus, Southwark, and Elephant & Castle, which also officially opened.
Published on Thursday, May 12, 2016
in
Topics