Urban planning students at University of North Carolina – Chapel Hill's Department of City and Regional Planning recently participated in a valuable career–building workshop: the mock interview. Below are tips on how to organize a similar event.
---
Planning students spend years studying, training, and preparing for an urban planning job, and eventually many are called in for a job interview. Walking into an interview is an intense experience. Suddenly, years of preparation, hard work, and the hope of a satisfying career as an urban planner boil down to how well you perform over the next hour in a room you've never seen with people you don't know. Hopefully you practiced for this moment. Many don't.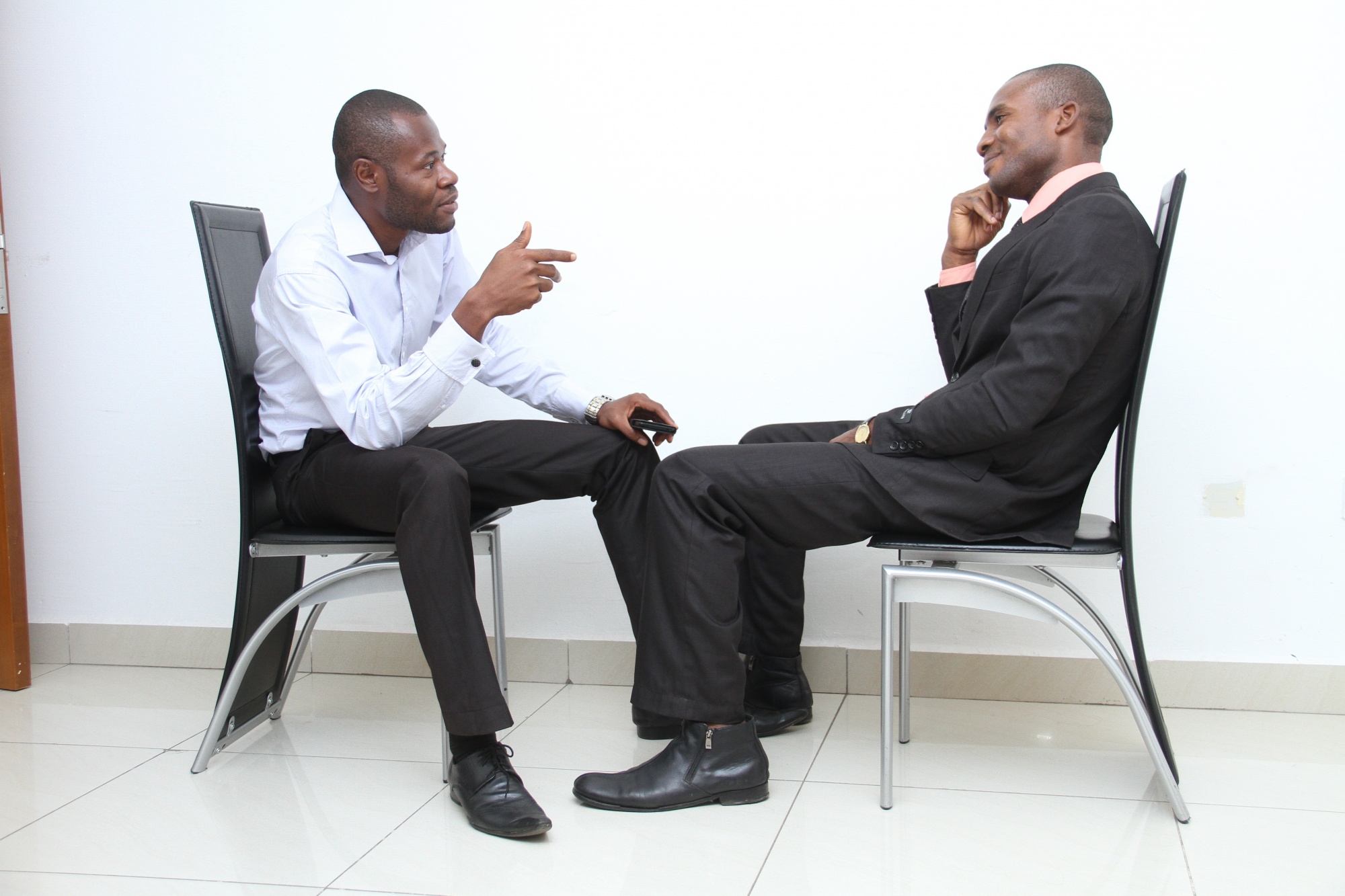 Image: CCO / Public Doman
There are probably several reasons why many of us do not meaningfully practice the crucial art of the job interview. It's not required. It takes time. It's hard. It can happen later. Personal feedback is hard to give and receive. It sounds uncomfortable (like how watching a video of yourself giving a speech is uncomfortable).
Sooner or later though, we find ourselves face-to-face with a hiring manager or panel, with butterflies in our stomachs, wishing we had practiced more.
Students at the Department of City and Regional Planning at the University of North Carolina – Chapel Hill realized it was time for real-world practice, and in February 2016 the award-winning student organization held a mock interview session with local planners. The purpose of the event was to provide a practice session for urban planning grad students on the tricky art of the job interview, helping them gain valuable career skills. The linked article summarizes the event, and reaction from students. 
How to hold a mock interview event
If you are considering holding a mock interview event, consider the tips outlined below. These suggestions are intended to be a guide, not a rigid framework. The goal is to maximize the learning opportunity by structuring the experience as closely as possible to a real interview format, with the February event at UNC being one example of how this can be done. Attendees will hopefully gain valuable insights and relevant practice for that critical moment when they step into a job interview.
Planning the event
Interviewees should go into the event as if they are applying for an actual job position at a specific organization. In other words, instead of responding to set of random, hypothetical career questions from the facilitator, they will be responding to a set of questions that is logically sequenced similar to what one would expect to hear in a real interview. In addition, if the students are grouped in tables, they have the benefit of hearing how others in the group approach the same question, and similarly get to hear feedback from the facilitators toward the other participants at the table. It is rare that you get to watch someone else practice an interview and then also hear the feedback on how they did. If nothing else, it's a bonding moment.
Examples of typical planning jobs are:
Policy planner

Environmental planner

Development review planner

Transportation planner

Neighborhood planner

Community outreach specialist

Private consultant

Urban designer

Regional / state / tribal planner
For the organization, just pick a familiar local agency, firm, or other institution that has a fair amount of information about what they do on their web site – more about why that is important below.  
Preparation for the event – facilitators
Like the students, facilitators should be informed of which position they will be 'hiring for,' so they can prepare a set of questions in advance that correspond to the position. In general, most interview questions begin broadly, like "why are you a good fit for the position?" but as the interview progresses, the questions tend to become more focused and build on earlier questions.
The facilitators should include both the broad/general, and targeted/position-specific questions as part of the interview session. Six to ten questions is a good range, with the goal of keeping responses under two minutes per question (longer or shorter depending on the nature of the question). Facilitators should dress in formal attire, and conduct themselves as they would if acting as a hiring manager in a real interview.
Preparing for the event - students
When called for an interview, it is helpful to learn as much as possible about the organization. You quickly need to make room in your schedule in order to spend the necessary time reading and digesting the information available online or elsewhere. Know what the organization does, its key players, and current priorities.
Taking this extra step prior to the mock interview event will add similar value to the experience, and is good practice. Quickly sifting through and digesting large amounts of information (especially if reviewing a public sector agency) is a tricky task that planners sooner or later need to master. Candidates should try and connect the information learned about the organization to their personal story, and convey the specific contributions they would make to the team. This preparation builds confidence for the interview, and is what separates very well-prepared interviewees from those who might choose to wing it. Read, understand, prepare responses in advance, and practice, practice, practice. Be confident, be calm, be yourself.
Useful information to review when learning about an urban planning organization:
Vision plan / comprehensive plan / land use plan

Community profile

Recent news / current events

Recent / current projects (either public projects or programs, or development projects)

Budget (how the organization spends its money reflects it priorities)

Organizational chart / major departments and divisions

Elected officials / Boards and Commissions / Key leadership
It is also helpful to learn about the background of the key staff who be involved in the interview (to the extent you can gauge it), or people you will likely be working with if hired. It is appropriate to look at the public projects and programs they are involved in, but not appropriate to snoop into their personal lives.
For the mock interview event, students should wear what they would wear to an actual interview. Practicing the art of the interview feels more official in a snappy outfit. 
Role of the event organizer
Assign the students and facilitators to the specific jobs / organizations

Notify them via email which jobs/organizations they are applying for, at least one week in advance. Include in the email:

A description of the event purpose and format;

Assignments for positions and organizations people will be 'applying' to (for both the interviewees and interviewers);

Suggest that participants start researching the job/company in advance;

Suggest that the interviewees think about how they will respond to typical interview questions. This means not simply giving a synopsis of their life background and passions, but providing specific examples of practical and professional experiences the person has gained, how they would apply them to the specific position, and how this would benefit the organization.

Suggest that they wear what they would wear to a real job interview.

Introduce and facilitate the event, and remind everyone of the purpose and format. Might be helpful to be a time-keeper during the event as well.

Encourage attendees to share notes after the meeting.

Send follow-up thank-yous to all who participated.
[This article was written by Allen Lum and Pete Sullivan.]
FULL STORY: Students Improve Skills in Mock Interview Workshop at UNC – Chapel Hill
Planning for Congestion Relief
The third and final installment of Planetizen's examination of the role of the planning profession in both perpetuating and solving traffic congestion.
Short-Term Rentals Vex Dallas City Council
Residents complain that vacation rentals exacerbate the city's housing shortage and bring traffic and noise to residential neighborhoods, calling on the city to impose—and enforce—stricter regulations.
This six-course series explores essential urban design concepts using open source software and equips planners with the tools they need to participate fully in the urban design process.
This course aims to provide an introduction into Urban Design Sketching focused on how to hand draw master plans using a mix of colored markers.
View More