The University of California, Berkeley and NRDC will team-up to verify whether Uber and Lyft reduce car ownership and are thus good for the environment. Such data already exists for a sister form of shared mobility: car-share.
---
In a Sacramento Bee opinion on September 3, Amanda M. Eaken of the Urban Solutions program at the Natural Resources Defense Council and Susan Shaheen of the Transportation Sustainability Research Center at U.C. Berkeley made a case for including ride-share and similar mobility options in required (SB 350) strategies in California to reduce greenhouse gas emissions.
However, they conclude that "much more research is needed to fully understand shared mobility's social and environmental impact, and important policy challenges remain to ensure public safety and resolve issues around insurance and fair labor practices."
The two groups have teamed up to do just—though focusing the yearlong study on environmental impacts, specifically how ride-hailing services reduce car ownership. 
"Shaheen said the study will include two key components: activity data from Uber and Lyft; and a survey of rideshare users," writes Andrew J . Hawkins for The Verge. "The survey will gather impressions of users about ride-hailing, their socioeconomic data, as well as 'what they were doing before and how they would have taken the trip otherwise,' Shaheen explained."
We don't yet understand what impact Uber and Lyft are having on our transportation system," Eaken told The Verge. "Some people speculate that they are enabling people to live in cities without owning a car, which both saves them money — average cost to own a car is $9,000 a year — but also we know when people don't own cars they drive less. 

On the other hand, some speculate that people are using Uber and Lyft instead of walking, biking, or transit. So there could be a detrimental effect."
In the aforementioned opinion, Eaken and Shaheen provide specific data on how car-sharing services, such as Zipcar, reduce auto-ownership:
(F)or each car-sharing vehicle in use, on average there are nine to 13 fewer cars on the road because members either sell a car or postpone buying one. Households using car-sharing services reduce their monthly transportation costs, and their emissions drop between 34 percent and 41 percent a year, according to a UC Berkeley study.
[See related posts on how shared mobility affects ownership: KPMG report last year on ride-share and car-share here and a survey last month on how ride-hail affects auto ownership here l.]
Ride-Splitting
What's increasing in popularity, and appears to have a beneficial impact on both the environment and consumers, is 'splitting' the fare, or carpooling, as described by Financial Review last month:
Already in its home city of San Francisco, the UberPool service accounts for nearly half of journeys with Uber and is profitable one year after it was launched. Mr Kalanick was referring to shared-taxi services, the latest battleground between Uber and its rivals such as Lyft and China's Didi Kuaidi.
Eaken and Shaheen also described it in their Bee opinion:
One innovative and popular technology is "ride-splitting" – matching passengers traveling along the same route to split rides and their cost. By connecting people in real time to split rides, these services could provide an alternative to single-occupant vehicle driving. 
Ride-splitting and smart routes, described here in August, have the ability to further reduce both emissions and congestion from ride-hailing services.
We look forward to seeing data to verify that ride-hail is indeed good for the environment, just as it is for traffic safety. Hopefully the NRDC/U.C. Berkeley report will also include the land use aspect of reducing required parking spaces as well—be it for residences or businesses.
FULL STORY: Uber and Lyft will be the subjects of an environmental impact study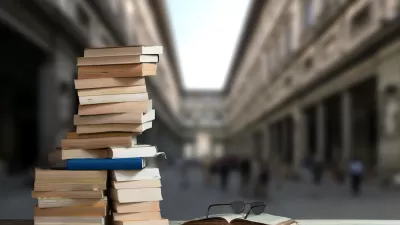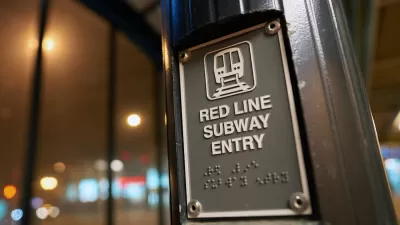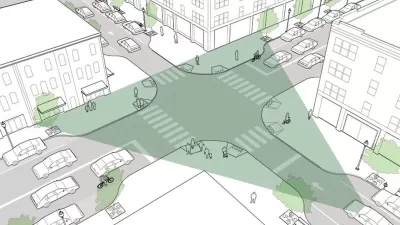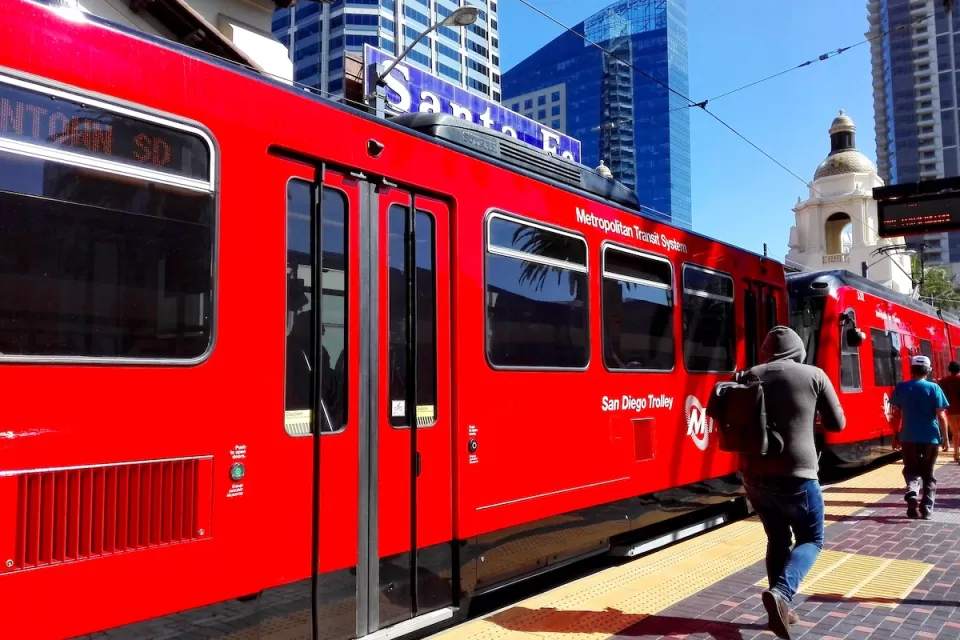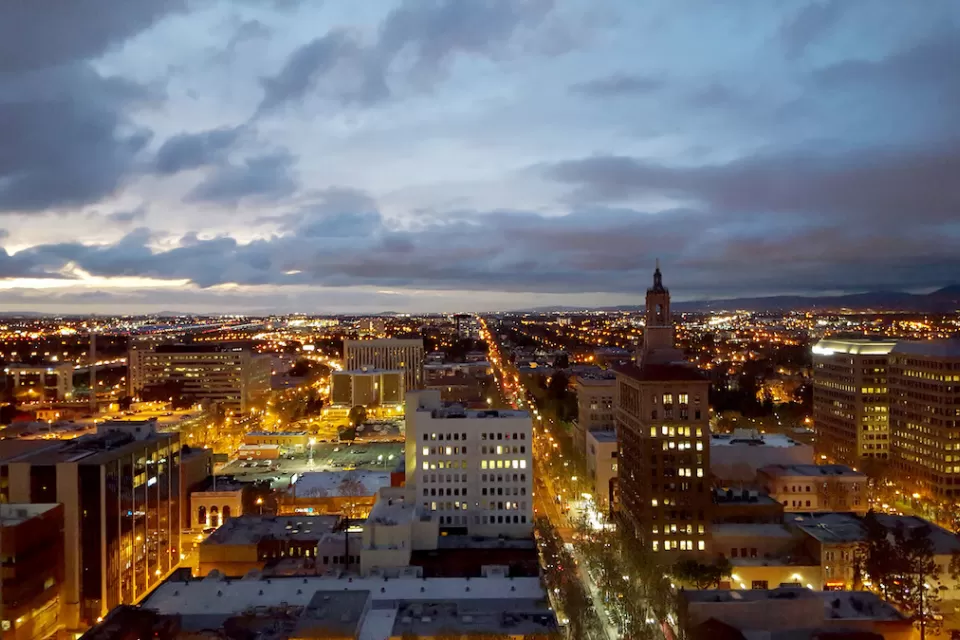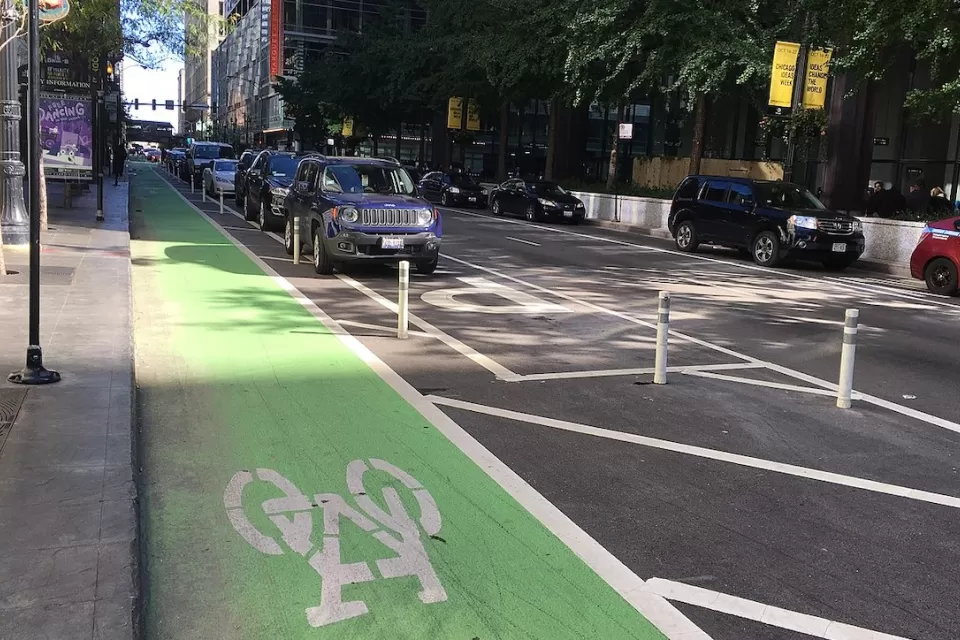 This six-course series explores essential urban design concepts using open source software and equips planners with the tools they need to participate fully in the urban design process.
Learn the tools for implementing Universal Design in planning regulations.
View More