As sustainability initiatives gain momentum, planners have a growing number of options for credentialing their green skills.
---
With this year on track to be the hottest on record, according to the National Oceanic and Atmospheric Administration September 2015 global analysis, the imperative of sustainable community planning continues to mount. More communities are adopting sustainability and climate action plans. More developers are incorporating green features into their projects. And those green features are becoming more innovative and expansive. All of which is increasing the need for planning practitioners with experience and credentials that organizations can rely on for effectively accomplishing sustainability initiatives.
Growing employer interest in green credentials reflect this trend. A 2014 study by the U.S. Green Building Council found demand for Leadership in Energy & Environmental Design (LEED) Accredited Professionals jumped 46 percent over the previous year, and 71 percent of employers in a companion survey reported intentions to require a LEED credential in future hiring processes. The 2013 McGraw-Hill Dodge Green Construction Outlook reported 68 percent of surveyed executives attributed part of their business growth to staff with green credentials.
Credentials are particularly important in an emerging practice area, where formal education and experience are in relatively short supply. This is especially true in an interdisciplinary field like sustainability, which relies on diverse technical knowledge and strong engagement and collaboration skills. The American Institute of Certified Planners offers specialty credentials in urban design and environmental and transportation planning, which touch on, but do not holistically integrate, the social, economic, and environmental  elements of sustainability. For credentials with a holistic approach, planners can look to green building organizations and other sustainability trade groups that have begun to offer professional certification.
Here are four credentials linked to sustainability rating systems, with sufficiently broad competencies to be relevant for planners regardless of rating system:
LEED Accredited Professional - Neighborhood Development (LEED AP-ND). Provided by the U.S. Green Building Council (USGBC), the LEED Accredited Professional (AP) is the oldest and largest green credential program, originally focused on buildings but broadened to neighborhoods in 2009. The neighborhood credential is two-tiered, beginning with the entry-level Green Associate and ascending to LEED AP-ND. The only eligibility requirement is being at least 18 years of age, and ND applicants must secure the Green Associate credential previously or simultaneously. Computer-based, two-hour exams are administered at regional test centers, consisting of 100 multiple-choice questions for each credential. For Green Associates, subject matter competency in LEED core concepts and processes is a must. For ND, competency in smart growth, new urbanism, and green infrastructure and buildings is necessary. There is a substantial body of USGBC reference material available for exam preparation, including a candidate handbook. Depending on USGBC membership status, exam costs range up to $600. The credentials must be maintained with at least 30 continuing education hours every two years.

Living Future Accreditation (LFA). Provided by the International Living Future Institute (ILFI), this credential is tied to the Living Building and Living Community rating systems. LFA requirements include completion of 70 hours of education, live or online attendance at an ILFI workshop, and ILFI membership. There is no exam, but the required education hours must be allocated to the subjects of place, water, energy, health, happiness, materials, beauty, and equity. ILFI membership is $150, and the LFA application fee is another $150. The credential must be maintained with at least 36 hours of continuing education every two years.

WELL Accredited Professional (WELL AP). Provided by the International WELL Building Institute, this credential is tied to the WELL Building Standard and recently announced WELL City District Standard. The only eligibility requirement is being at least 18 years of age. Computer-based, two-hour exams are administered at regional test centers. Exams consist of multiple-choice questions derived from Building Standard subject matter, including air, water, nourishment, light, fitness, comfort, and mind. A candidate handbook is available, along with technical literature that underpins the standards. Exam fees range up to $600, and the credential must be maintained with at least 30 hours of continuing education every two years.

Envision Sustainability Professional (ENV SP). Provided by the Institute for Sustainable Infrastructure (ISI) as a companion to its Envision rating system, the ENV SP is oriented towards engineers, but its broad scope and subject matter make it relevant for planners engaged in community development and capital improvements. Applicants for the ENV SP must have a bachelor degree or professional engineer registration, complete an ISI training course, and pass an online exam of 75 multiple choice questions. Exam subject matter includes quality-of-life, leadership, resource allocation, the natural world, and climate risk. Depending on ISI membership status, fees range up to $450. The ENV SP is valid for three years, and continuing education requirements are still under development. ISI also offers a special version of the credential for students and recent graduates.
Other notable credentials  include a general accreditation program and two discipline-specific examples:
Certified Sustainability Professional (CSP). Provided by the International Society of Sustainability Professionals (ISSP), this program launches in November 2015 as a two-tiered credential, beginning with the Sustainability Associate (SA) and ascending to Certified Sustainability Professional (CSP). The SA requires passing an online exam, while the CSP requires the SA credential, a bachelor degree, at least three years of professional experience, three professional references, and passing an online exam. Exams address six competency areas, emphasizing process, including sustainability concepts, stakeholder engagement, planning, implementation, evaluation, and adjustment. A candidate handbook is available, and the credentials require adherence to an ethics code and values declaration. Final fees have not been announced, but beta test fees ranged up to $200. The credentials are valid for three years, and may be renewed with evidence of relevant training, education, volunteer work, or publishing.

Sustainable Transportation Professional (STP). Provided by the Greenroads Foundation, this credential is aimed at transportation practitioners who utilize the Greenroads rating system. It has four tiers, beginning with the STP Brown Badge, and ascending through Orange, Blue, and White Badges. Applicants must be 18 years of age, and upper tier badges require attainment of the lower level and participation in certified projects. Applicants must pass a 60-question, two-hour, online exam addressing competencies in the environment, water, access, livability, materials, design, construction, utilities, and controls. A candidate guidebook and practice exam are available, along with a list of study materials. There is no charge for the credential, but it is only available to employees of Greenroads member organizations.

Climate Change Officer (CCO). Provided by the Association of Climate Change Officers, this multi-tier credential is being introduced in phases, beginning with a climate governance certificate for senior officials of corporate, civic, and government organizations. The CCO requires up to 50 hours of approved training and completion of a practicum project. Competency is needed in climate science, economics, policy and strategic planning, and stakeholder engagement. Credential fees total $990 and include a year's association membership. Annual maintenance of the credential requires at least eight hours of continuing education and 40 hours of climate-related community service.
Other credential programs relevant to sustainability practices include the International Association for Public Participation certification, Congress for the New Urbanism accreditation, and National Association of Environmental Professionals certification. And for educational options, the Association for the Advancement of Sustainability in Higher Education tracks over 100 graduate certificate and diploma programs.
For a non-licensed profession like urban planning, and an emerging practice like community sustainability, credential programs will be helpful in strengthening professional standards and validating skills. These credential programs should translate into career advancement and greater earning power as sustainability planning becomes standard practice for communities.
Which brings us back to the looming hottest year on record, and the most important beneficiaries of green credentialing: communities empowered by practitioners delivering stronger, more effective sustainability gains for the future.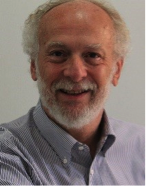 Eliot Allen, LEED AP-ND, is an instructor for TransformativeTools.org and a principal at Criterion Planners of Portland Oregon. He specializes in sustainability rating systems as a LEED for Neighborhood Development certification reviewer, LEED-ND expert at LEEDuser.com, on-call advisor for STAR Communities, EcoDistricts Protocol consultant, and green neighborhood education provider for Planetizen. He serves on the Urban Planning Task Group of the American Society for Testing and Materials, and is a manuscript reviewer for the Journal of the American Planning Association.
Red Cities, Blue Cities, and Crime
Homicides rose across the nation in 2020 and 2021. But did they rise equally in all cities, or was the situation worse in some than in others?
Tolling All Lanes
Bay Area transportation planners are studying a radical idea to reduce traffic congestion and fund driving alternatives: tolling all lanes on a freeway. Even more radical, the plan considers tolling parallel roads.
This six-course series explores essential urban design concepts using open source software and equips planners with the tools they need to participate fully in the urban design process.
Learn the tools for implementing Universal Design in planning regulations.
View More