University of New Orleans Professor Dr. Anna Livia Brand writes about the shortcomings in the recovery planning process in post-Katrina New Orleans caused by unaddressed racial inequality.
---
Guest Blogger: Dr. Anna Livia Brand
It is the ten-year anniversary of Katrina. Across the city and the region, residents are celebrating the triumphs of the past ten years, but they are also marking the day that irrevocably changed the city and their lives. Aside from the devastating losses of both life and property, August 29, 2005 was a day that the country was exposed to what we know to be true across the United States: this is a deeply unequal country and the lives of the least well off are exacerbated by structural and historical racism. It was this structural racism that left black New Orleanians stranded on rooftops and mercilessly depicted in media coverage as looters rather than survivors of generations of inequality. My new research in the Journal of Planning Education & Research examines how structural racism went largely unexamined in terms of early visions for rebuilding the city, which pitted neighborhood against neighborhood in a fight for resources, and how a race-blind reliance on pre-Katrina values as a metric for rebuilding priorities ultimately reinforced racial disparities in neighborhood recovery.
A recent series of reports by The Data Center in New Orleans examines the nuance and complexity of this unequal recovery. By many marks, the city has recovered more than anyone dreamed it could have ten years ago. Our population has rebounded with over 70 percent of the total pre-Katrina population. We are seeing a development and economic boom in many areas of the city, including a new bio-medical district and extensive mixed-use development downtown. We have seen, in the last ten years, unprecedented levels of citizen engagement in planning and zoning processes and deep commitment to rebuilding the city and its varied and celebrated cultures.
But this data obscures the demographic shifts in the city and the unequal implications of this recovery. While the city has gained back, in real numbers, over 70 percent of its pre-Katrina population, there has been a substantial loss (over 100,00 residents) in the African American community. At the neighborhood level, areas that were devastated by Katrina have seen extensive repopulation and rebuilding while others lag behind their equally flooded counterparts. Thus we see in areas like Lakeview, a predominantly white community that was severely impacted by Katrina, with repopulation nearly on par with the city, while we also see in the Lower Ninth Ward a continued loss of over 70 percent of the pre-Katrina population. We have seen housing prices soar in the city, while we remain dependent on a tourist economy and service industry to support it. We see large areas of predominantly African American neighborhoods devoid of simple amenities like grocery stores and everyday small businesses. What holds true across the divide is how unequal recovery has been for the city's African American population. In many critical ways, those that faced lives structured by racial inequality have had to face more hurdles in the rebuilding process.
If rebuilding in New Orleans has been inherently marked by both triumph and inequality, then this requires us as planning scholars and practitioners to examine the ideological commitments to reducing vulnerability and building more equity and thus the policies and rebuilding programs that have ensued from these ideological commitments.
This article draws on my research in three neighborhoods in the years following the storm. A tale of three highly racialized places, my findings demonstrate the differences between how black and white residents envisioned what an equitable recovery might look like. For many black residents, an equitable recovery hinged on some basic element of redistribution, something Norman Krumholz made fundamental to his equity work in 20th century Cleveland. It also hinged on critically engaging how the city had been historically, geographically, socially, and environmentally structured by race, therefore calling on policy makers and scholars to examine the historically rooted elements of racial inequality. These counter-narratives challenged the deeply neoliberal recovery of the city, a narrative that focused on and celebrated individualism and an unequal economy of tourism and entrepreneurism.
My analysis of how residents made sense of and articulated their own rebuilding narratives revealed how deeply politicized and racialized these narratives were. The study also revealed the ways in which our city and our country's rebuilding policies obscured the equity implications of policies that purported to promote an "equal" recovery while simultaneously ignoring the counter-argument that any ideological commitment to equity necessitated redistribution over individualism and privilege.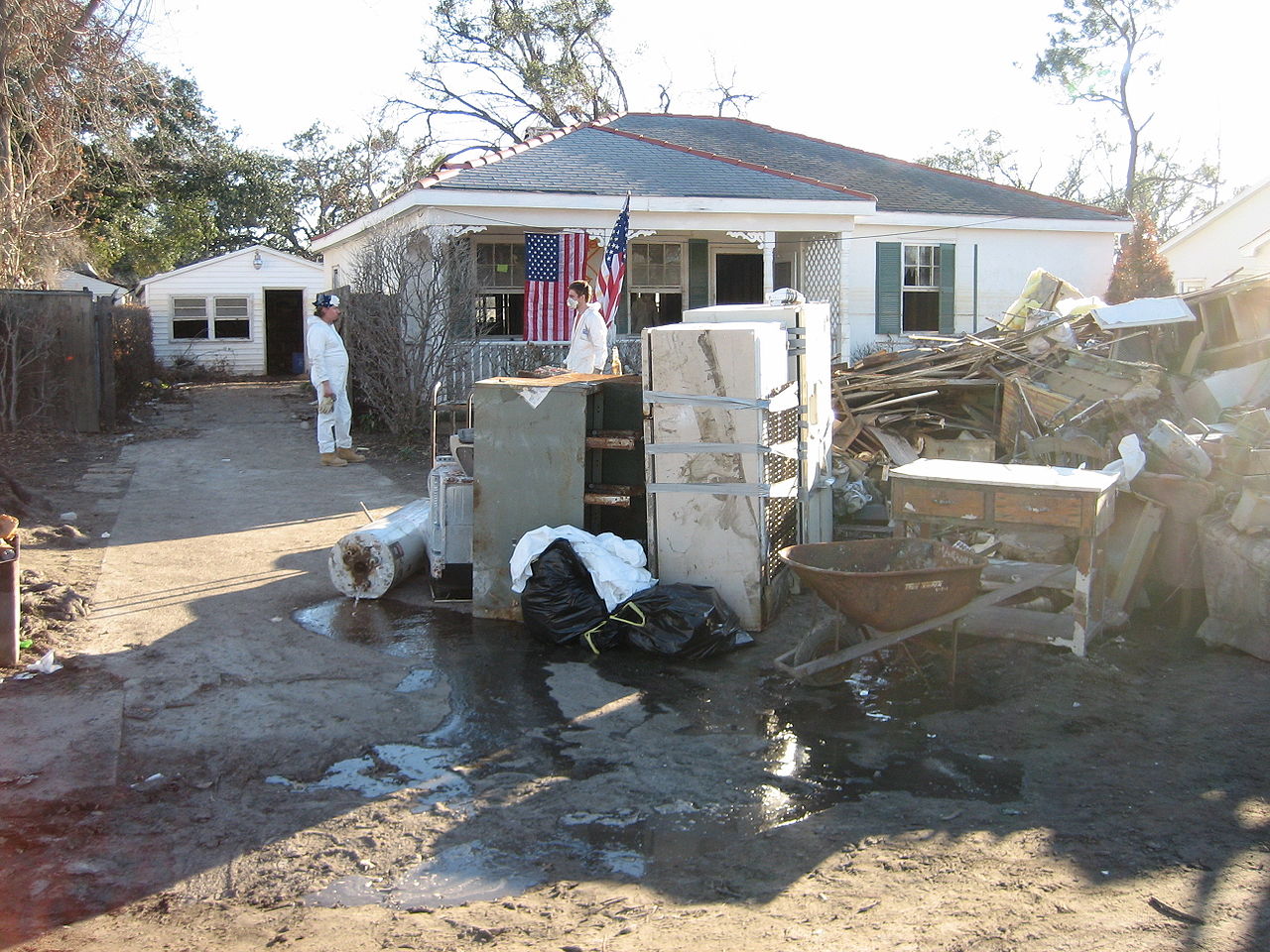 In the end, after ten years of an extensive and deep commitment to planning in the wake of this disaster, we have a complex story of triumph and failure. The failures require us to take up more serious analytical work regarding how we, as a discipline that promotes urban change, might better commit to an equity framework that takes historical and structural racism seriously. 
You can link to Dr. Brand's work for free until 9/31/2015:
Brand, Anna Livia. "The Politics of Defining and Building Equity in the Twenty-First Century." Journal of Planning Education and Research 35, no. 3 (2015): 249-264.
Dr. Brand's research focuses on race and urban development and she is currently conducting research on urban change in historically black neighborhoods in New Orleans, Chicago, New York, and Atlanta. 
Follow JPER on Twitter: @JPER7

---
Freeway Removal Movement Slowly Gains Steam
Although the concept has recently received more national attention thanks in part to the federal Reconnecting Communities Act, cities have shown reluctance to support highway removal projects.
This six-course series explores essential urban design concepts using open source software and equips planners with the tools they need to participate fully in the urban design process.
This course aims to provide an introduction into Urban Design Sketching focused on how to hand draw master plans using a mix of colored markers.
View More