A Planetizen review of "City by City: Dispatches from the American Metropolis," edited by Keith Gessen and Stephen Squibb, finds too much to fault in the book's essay about Los Angeles.
---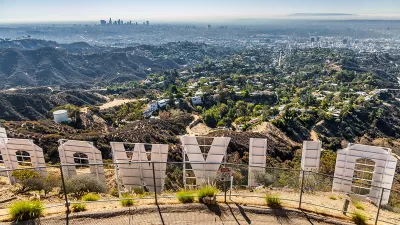 There's something about Los Angeles that makes people willing to believe anything. Even editors.
In truth, I was excited to read City by City: Dispatches from the American Metropolis, in its entirety. The prospect of learning about how the Great Recession played out in 37 cities through the eyes of 37 young writers, full of Millennial enthusiasm, is tantalizing. What could be more fun for an urbanist than exploring unfamiliar places and comparing notions of familiar ones?
Naturally, I started with the essay about my hometown, "Los Angeles Plays Itself," by Dayna Tortorici (also available online). Tortorici lays claim to an L.A. childhood but otherwise doesn't clearly explain her biography in the course of her first-person essay. It turns out that she lives in New York City and is an editor at n+1, the publisher of City by City (though she did not edit the book). 
Tortorici writes like Joan Didion's cloying little sister, drawing monumental conclusions from vast stores of hearsay, personal experiences, and idle speculation. It relies largely on disjointed, embittered observations and unsubstantiated theorizing, ranging from harmless to borderline offensive. Some of it is simply wrong. 
This approach puts Tortorici in good company, especially with some writers who have recently published op-eds and Style Section pieces in the New York Times. They approach Los Angeles with breezy condescension, expressing either amazement that the city isn't as bad as they expected or, like Tortorici, earnest disparagement based on fleeting encounters and stereotypes that have passed our Botoxed lips a million times before.
Here are a few examples of Tororici's tendencies towards misdirection, unsubstantiated mockery, banality, willful ignorance, and outright nonsense (Bear with me. I'll get to the rest of the book in a minute.):
California State Route 1 that begins in Dana Point, just south of Laguna Beach, and winds up to the Oxnard Plain before turning due north to Mendocino, where an estimated two-thirds of the economy is based on the cultivation of marijuana. Approaching PCH from the 10 West, you must pass through McClure Tunnel in Santa Monica...
Tortorici traverses 586 miles in a single sentence. Then she goes 528 miles back in the next sentence. Two-thirds of the economy in Mendocino could be based on making Hello Kitty figurines and it still wouldn't have anything to do with life Los Angeles. 
After about a quarter mile [on the Pacific Coast Highway], you hit traffic…and wait for the light at Sunset to change.
There's no scarcity of writing about driving in Los Angeles. If you're going to do it, you might as well be precise. If you're at a standstill a quarter-mile past the McClure Tunnel, you're not waiting for the light at Sunset. You are first waiting for the light at California Incline. Then you're waiting for lights at Beach House, Entrada, West Channel/Chautauqua, Temescal, and the Bel Air Bay Club. Then you are waiting for the light at Sunset. 
Brentwood Country Mart, a grocery store with an outdoor fire pit.
It's a collection of shops and cafes, none of which is a grocery store. 
I was always terrified to go too far [from home].
This is why Tortorici is perhaps the least-qualified person in the world to write an essay about Los Angeles. 
City boundaries are, to me, fuzzy. To know technically for sure, I have to look them up.
That's because you're oblivious. 
I went to driving school in Westwood, but before I could drive, I had to beg my parents to take me there; they confused it for East Hollywood, Inglewood, or somewhere else.
That's because your parents are oblivious too. 
Even the least pretentious people here wear sunglasses...
They are probably shielding their eyes from the sun.
[L.A.'s] landmarks are obscure enough that they can play many roles [in movies].
There's something in fiction called "suspension of disbelief." This concept does not apply to nonfiction. 
Downtown feels fake because it is; not many people go there...
This feels like an ignorance-fueled tautology because it is; 52,000 people live in Downtown Los Angeles and a half-million commute there daily.
...it was only three cars long.
Tortorici is referring to a Blue Line train that has, apparently, mortally disappointed her. When I buy Tortorici a light rail train for her birthday, I'm going to make sure that it has at least four cars.
Traffic is a perennial struggle.
Stop. The. Presses. 
Dispensary offerings have the stupidest names: Blue Dream, Berry White, Chocolope, Shark Shock... 
For the love of God.
Maybe it's just me, but I find it impossible to take seriously someone who has, apparently, never been out of her own house, doesn't quite know what a grocery store is, and believes that all marijuanas deserve dignified names. Maybe, just maybe, Tortorici is being ironic. If that's the case, she's writing for a vanishing audience, and she's unironically pissing off an entire city.
I'd venture to say that Los Angeles doesn't mind derision; we do, I think, mind inaccuracy. Worst of all, though, is the hypocrisy. All too often, New York writers criticize Los Angeles for things – such as wealth – that their own city has in amounts that dwarf our own. I suppose you can add hypocrisy to the things in which New York eclipses Los Angeles.
As for the volume that contains her writing: if editors Keith Gessen and Stephen Squibb published her garbage, there's no way to ensure that everything else they published isn't equally awful. This, dear readers, is the challenge of credibility. 
With the exception of Jordan Kisner's essay on San Diego, a city with which I am somewhat familiar, I decided not to read the other essays because I didn't want feel like being fed untruths, exaggerations, and outright lies about other cities the way I'd been fed them about my own.
For the record, Kisner, who teaches in the undergraduate writing program at Columbia University, apparently went to the Tortorici school of journalism. In San Diego, "the wealthy aren't simply wealthy; they're Mitt Romney…" And what kind of wealthy are they in New York? "There are aircraft carriers in the bay…but otherwise the military's presence is inconspicuous." How much more conspicuous can you possibly be than an aircraft carrier? Establishing the Salk Institute was merely "a ploy to attract industry to the region;" Kisner sounds almost angry when she reports, "inside, Nobel laureates lead teams tasked with curing cancer, ending world hunger, and stopping global warming, and they're making progress." Finally, she blatantly rips off Raymond Chandler, writing of the Santa Ana winds: "you wake up in the morning, and the world feels thirsty and vaguely murderous."
I can't say for sure that City by City's other essays necessarily aren't good. I'm sure some of them and their authors are fantastic. The trouble is, just as many readers who don't know Los Angeles are going to nod pensively at Tortorici's revelations, I don't know Cleveland, Boise, or Williston, N.D., from a hole in the ground. So, I'm not going to know when other authors are BS'ing the way Tortorici is, and I'm going to have no way of telling the truth from the lies and the stereotypes from the insights. Totorici's piece renders the entire book toxic.
It's too bad. City by City is a great concept. I'd love to learn about 30+ cities 5-10 pages at a time. And I'd love to take Millennials seriously. Instead, I've learned that good editing is more important than ever. 
City by City: Dispatches from the American Metropolis
Keith Gessen and Stephen Squibb, editors
n+1/Farrar Strauss Giroux
483 pages
$18.00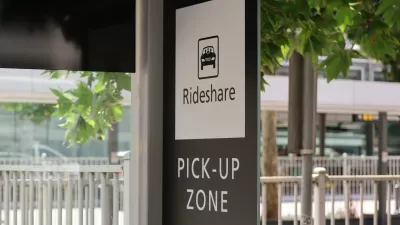 The Slow Death of Ride Sharing
From the beginning, TNCs like Lyft and Uber touted shared rides as their key product. Now, Lyft is ending the practice.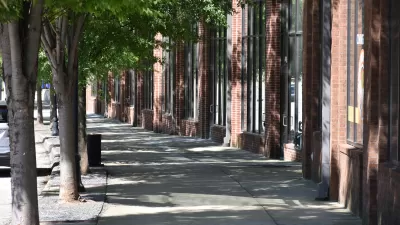 Cool Walkability Planning
Shadeways (covered sidewalks) and pedways (enclosed, climate controlled walkways) can provide comfortable walkability in hot climates. The Cool Walkshed Index can help plan these facilities.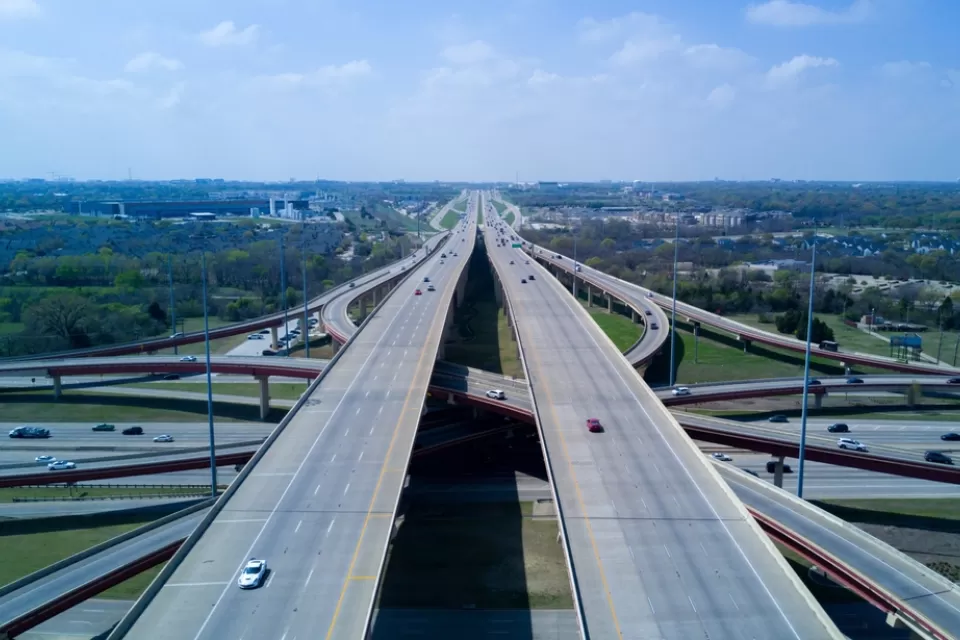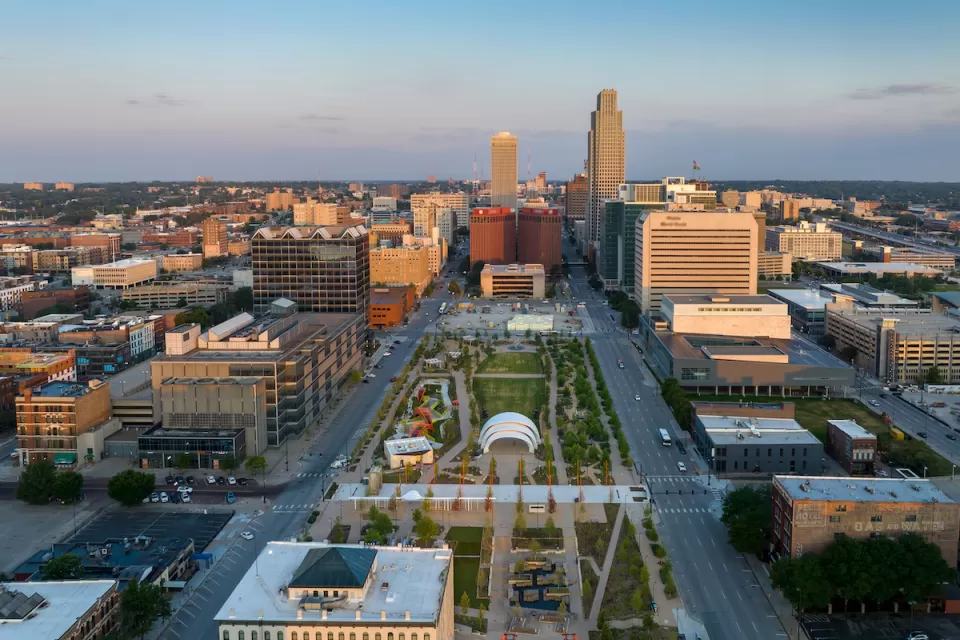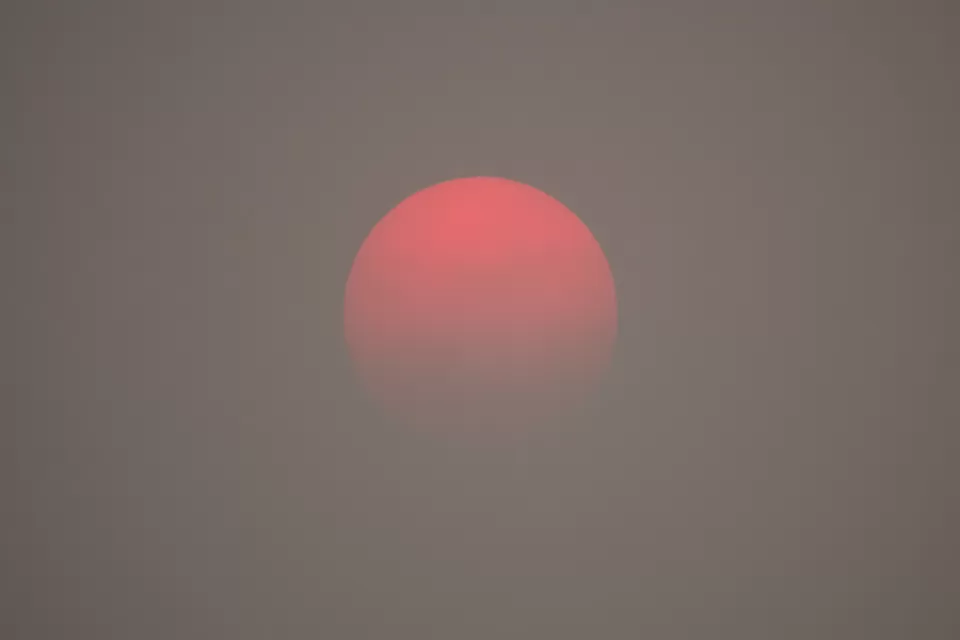 Planning for Proximity, for the Climate's Sake
A new global platform will help the world identify and encourage opportunities for more proximity in the built environment—development patterns that can help reduce sources of greenhouse gas emissions and other forms of pollution if built well.
This six-course series explores essential urban design concepts using open source software and equips planners with the tools they need to participate fully in the urban design process.
Learn the tools for implementing Universal Design in planning regulations.
View More