Seven incredibly useful market research tools for local governments.
---
Understanding your community is one of the keys to successful local government decision-making. Makes a ton of sense. As a planner, the more you know your community the more you'll be able to deliver the kind of successful community plans they're looking for.
The more you know your community, the better you'll be able to evaluate perceptions of local areas and of council services, gauging perceptions towards green spaces, parks, open spaces, street lighting, parking, and the list goes on.
So what is the most effective way to understand your online community and quickly gauge perception towards a plan, a service or a program? I've gathered a list of 7 tools that caught my eye while during some research for a client who wanted to dig deep and get to know her online community better.
Survey Tools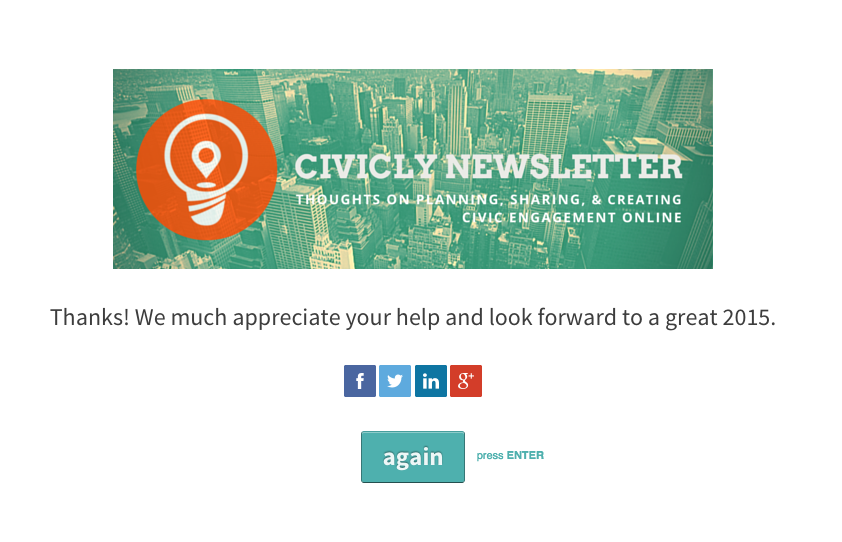 One of my favourite tools for creating beautiful and intuitive survey experiences. One of the nicest features is that Typeform allows you to set up awesome visuals and interactive elements throughout the survey form.
I would suggest sharing the survey link on your social media accounts to get direct insight into the people who are following you. These people are often likely members of your community also.
Certainly the most widely used survey tool out there. Survey Monkey has a long list of features. I prefer the feel and the elegant user experience of Typeform. Survey Monkey's Pro service comes with some nice analytical tools to help you organize and export responses.
Fluid Survey is very popular here in Canada. The main reason for its popularity is that the service is compliant with Canadian privacy and accessibility standards. All data is stored in Canada. A number of Canadian institutions now demand that their data be stored in Canada as a result of the implementation of the US Patriot Act.
Another nice feature of Fluid Survey is that it integrates nicely with many other web services you already use so you can easily sync your data and applications. For example, Fluid Survey integrates with MailChimp, Dropbox, Google Drive, Olark, and Zapier (a post on Zapier coming soon).
Feedback Tools
Temper is a customer satisfaction service that's not just another survey tool. Temper sells itself as a way to improve customer satisfaction over time by measuring how your customers feel about your business or services.
I can see using Temper in a local government-planning context, to receive ongoing feedback from a community. Instead of asking people to fill out a survey or write an email, which they probably won't do anyway, use Temper to insert one simple question in an email. Your community sees three smiley faces (or rather, a smiling, neutral and frowning face) and clicks on one of them. You can embed Temper into an email newsletter or anywhere in a web page. It's super easy to setup. No coding required.
I see a huge potential here for local governments to get feedback from busy people who don't have time to fill out long surveys. Can't wait to give it a shot.
Persona Tools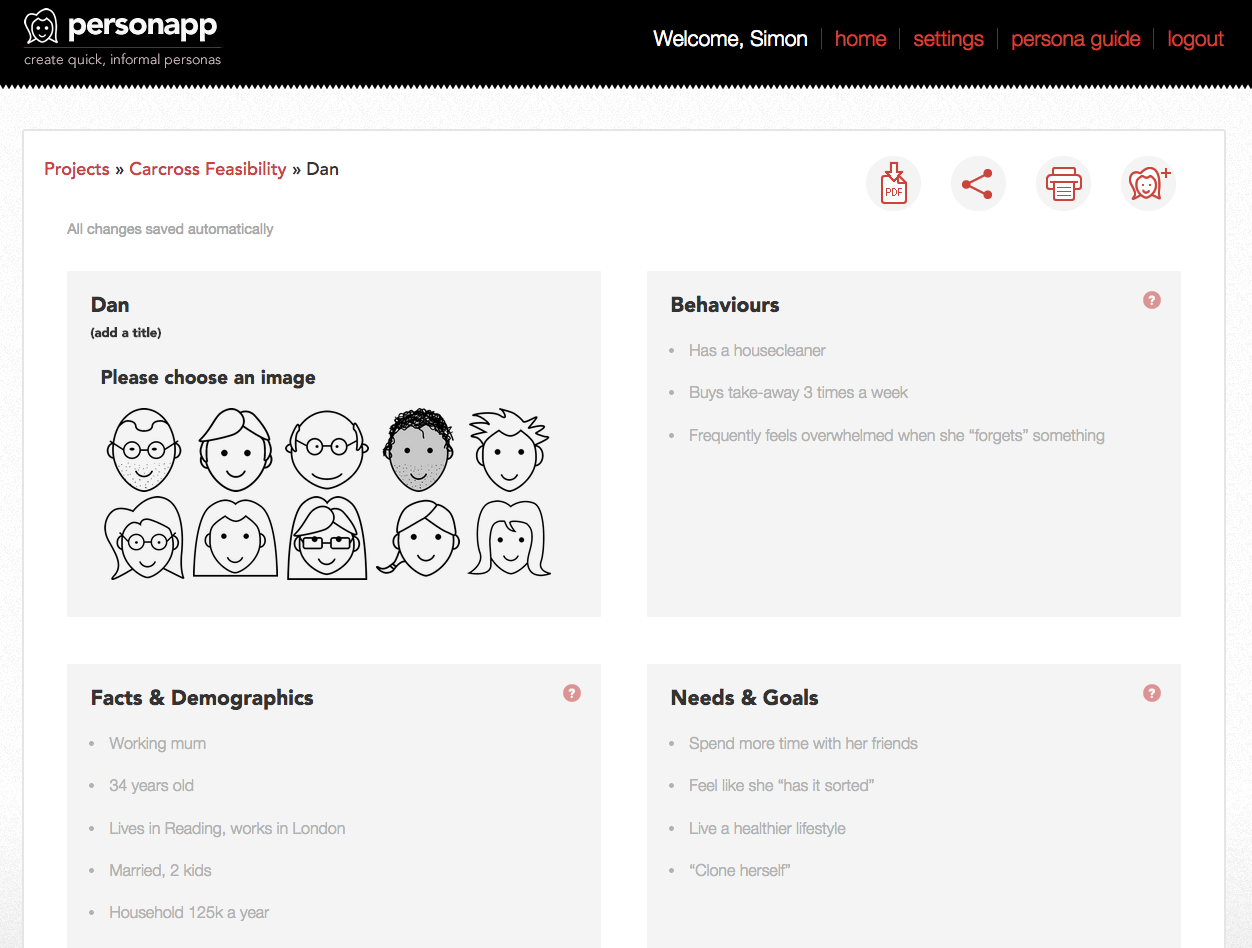 What is a persona? A persona represents a cluster of people who exhibit similar behaviour. Personas are used in website design to improve user experience (UX). UX experts use personas to create a reliable and realistic representation of a key audience and focus website design and architecture decisions around those personas. It's an inexpensive way to test and prioritize features and design elements throughout the development process.
I've been thinking a lot about personas lately and how it applies to a feasibility design project that my company is working on. I can see how personas development can help inform site design and help uncover gaps, or even highlight new opportunities.
Rather than developing user personas on paper or Word, Personapp lets you create these personas using a web interface and collaborate with your client (remotely if necessary). I'm definitively going to try this app soon and report on the results.
Data Tools
Facebook Audience Insights lets you define your audience and gather aggregate information about geography, demographics and more. Audience Insights is different from Page Insights because it looks at trends of your community across Facebook, whereas Page Insights looks at interactions with your Page (likes, comments, shares).
Making sure you're following and interacting with the people that live in your community is a crucial part of managing your organization's Twitter account. Followerwonk lets you dig deep into Twitter analytics: Who are your followers? Where are they located? When do they tweet?
It helps you find and connect with new influencers in your community – A great way to get the word out and promote your content, initiatives or services with your community members.
Summary
Learning about your community is crucial to creating and delivering meaningful plans. But where do you begin? Start by:
Conducting simple online surveys
Soliciting feedback often
Creating personas to better understand your community
Analyze your followers
Any of the tools listed above are great tools and user-friendly services for research and discovery.
If you've tried any of the tools mentioned, I would love to hear your thoughts. Let me know in the comments section below or Tweet me at @simolapointe.
PS. If you liked this post, you might enjoy our 3Pikas/Civicly newsletter. Receive each new post delivered right to your inbox! Sign up here.
FULL STORY: Get to know your community: 7 incredibly useful tools for local governments
MTA Proposes Pollution Mitigation Spending for the Bronx
Acknowledging the impact the city's proposed congestion pricing program could have on underserved neighborhoods, the agency plans to spend over $130 million in revenue from the program on air filtration, trees, and other pollution reduction measures.
This six-course series explores essential urban design concepts using open source software and equips planners with the tools they need to participate fully in the urban design process.
Learn the tools for implementing Universal Design in planning regulations.
View More