Emerging from a half century of dictatorship, can Myanmar's principal city be a model of sustainable, democratic development?
---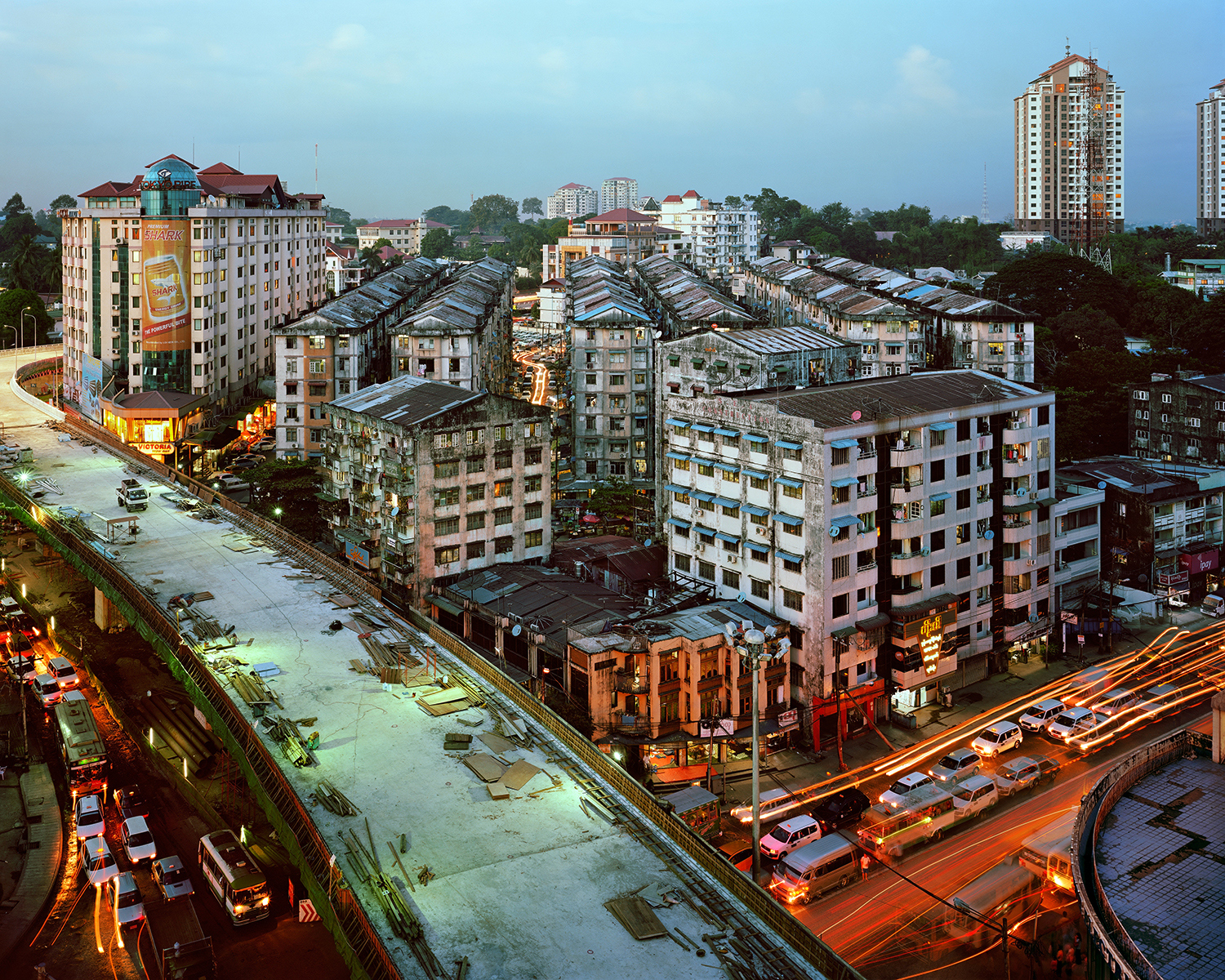 [Photo by Andrew Rowat]
The newly revamped Places Journal has published the first installment in a new series, "History of the Present," featuring in-depth articles on cities undergoing profound transition. The first article is by journalist Daniel Brook, author of A History of Future Cities (one of Planetizen's Top 10 Books of 2014).
Brook reports on urban development in Yangon, Myanmar, where planners, developers, activists, and government cronies vie for the right to define the city's future after decades of military dictatorship:
"Time and again, I spotted signs marking construction zones. Coming soon: a guesthouse; coming soon: a bank; coming soon: a hotel. It might as well have been the city's official slogan. Yangon: coming soon. In the historic heart of the city, the Secretariat Building, the colonial seat of British Burma, sat abandoned and fenced off behind barbed wire, foliage growing out of its roof. Known as the Ministers' Office since independence, the massive red-brick pile was left to ruin in 2006 when the military regime that has ruled the country for decades packed up and moved to a new capital city. Now, locals debated what it would become. Surely, something was coming soon."
Among the article's many illuminating moments is an interview with Toe Aung, the chief planner for Yangon, who until recently was an army major with no urban planning experience. Brook also speaks with the developer of the first gated community in the country and with the activists who are trying to preserve Yangon's historic architecture and public spaces.
In a letter published last week, Places editor Nancy Levinson announced that after five years in partnership with Design Observer, Places has launched a new, independent website, "reaffirming our commitment to rigorous and lively public scholarship on architecture, landscape, and urbanism."
FULL STORY: History of the Present: Yangon
The Roadway Expansion Paradox
Motorists want expensive roadway expansions provided that somebody else foots the bill, but when required to pay directly through tolls, the need for more capacity often disappears. What should planners do?
This six-course series explores essential urban design concepts using open source software and equips planners with the tools they need to participate fully in the urban design process.
This course aims to provide an introduction into Urban Design Sketching focused on how to hand draw master plans using a mix of colored markers.
View More