Moving beyond the building is critical to effecting transformative change toward urban sustainability. Several Swedish projects offer points of inspiration. The Eco District Summit is bringing together people engaged in district-scale sustainability.
---
Has the rapid growth of green building changed the face of US cities over the past fifteen years? Absolutely – green features and certification are now an expectation, rather than the exception, for nearly any significant project. Through work of the Green Urbanism Program at Global Green I have had many opportunities to contribute to the growth of the green building movement: net-zero and LEED Platinum affordable housing in Chula Vista; green schools in San Francisco and Los Angeles; contributions to the LEED for Homes, LEED for Neighborhood Development, CalGreen, and California Tax Credit Allocation Committee standards; and shaping nearly a dozen city green building programs.
This is work is exciting and critically important. But ultimately it is limited in its effect. Transforming a city on a building-by-building basis is an exhausting, nearly Sisyphean undertaking. Taking a more comprehensive approach and working at a larger physical scale holds great promise for increasing the scope and magnitude of green interventions and beneficial impacts.
At Global Green, we define Green Urbanism as the practice of creating communities mutually beneficial to humans and the environment.This means looking beyond individual buildings to engage with the surrounding context and looking beyond the physical design process to explore opportunities in the areas of organizational structure, governance, finance, and citizen engagement.
I spent three months in Sweden earlier this year via a Fulbright Fellowship. Working out of the Royal Technical Academy (Kungliga Tekniska Högskolan) I was able to research and visit a broad spectrum of sustainable urbanism projects.  Among the places I visited were seminal large-scale redevelopment areas like Hammarby Sjöstad in Stockholm and Western Harbor in Malmö. Both include innovative integrated systems such as district heating and cooling, centralized vacuum-suction waste and recyclable collection, district-scale stormwater management, and bike sharing. Renovation projects Augustenborg and Rosengård in Malmö and Drottninghög in Helsingborg demonstrated how new strands of sustainability in the form of green roofs, small-scale retail, and bike access could be woven into existing neighborhoods. Modest-sized urban eco village projects from the early 1980s featured shared composting, vegetable gardening, childcare cooperatives, car pools, and systems for capturing the nutrient value of human waste. While the scale varied, the issues and ambitions were shared among the projects It was exciting to see how approaches first launched over thirty years ago were still in operation and often being applied at significantly larger scales.
Why does Sweden have so many examples of progressive integrated neighborhood design and infrastructure investment? This was one of my key questions for the Fulbright research. Part of the answer is that there truly is a strong culture of collaboration among the Swedes, perhaps borne out of the need to band together to survive the severe climate and dark winters. Another part of the answer is that there is at least a century long history of establishing public and private institutions to support the betterment of society. One example is the housing cooperatives that emerged in the 1930s and that were able to provide the governance and fiscal framework for the eco villages in the early 1980s. Other examples are the long-term public investments in transit and district heating that Hammarby and Western Harbor could then easily connect to and benefit from.
The Swedish experience demonstrates that with the right mix of inspiration, public agency support, and implementation tools it is possible to effect transformative change in existing cities. One of my challenges is to determine how to transfer these lessons from Sweden to the more competitive and antagonistic method of city making that is common in the United States. Focusing at the scale of the district seems to hold great promise, as it moves beyond the narrow viewpoint of building design while being more specific and strategic than what is typical of citywide sustainability plans.
The Eco District Summit in Boston from November 12-14 is bringing together the rapidly growing group of people that are interested in sustainability and urbanism at the district-scale, to discuss the technologies, governance structures, financing tools, and engagement strategies that make up the Eco Districts Framework. World-class green urban thinkers, designers, and implementers will share successes, challenges, and ideas for how to bring the Eco District ethos to more communities across the country and around the world.
I'll be speaking as part of the closing plenary of Summit, giving me a chance to share the findings and impressions from my time in Sweden. My hope is to spark a discussion about how action at the district scale can lead to a shift away from today's confrontational development model and toward a more collaborative approach based on trust among the various actors. Through a shared vision and a commitment to follow through, there is the possibility to accelerate the creation of neighborhoods, districts, and cities that emulate the cyclical resource flows of ecosystems while providing city dwellers with a more vibrant environment and a stronger connection to the natural world.
---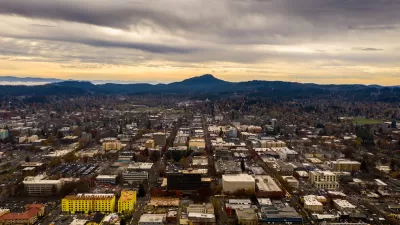 Eugene Ends Parking Minimums
In a move that complies with a state law aimed at reducing transportation emissions, Eugene amended its parking rules to eliminate minimum requirements and set maximum parking lot sizes.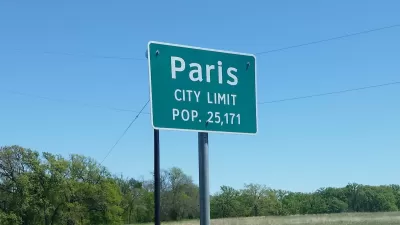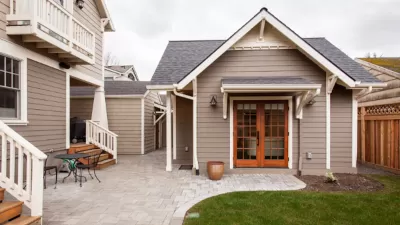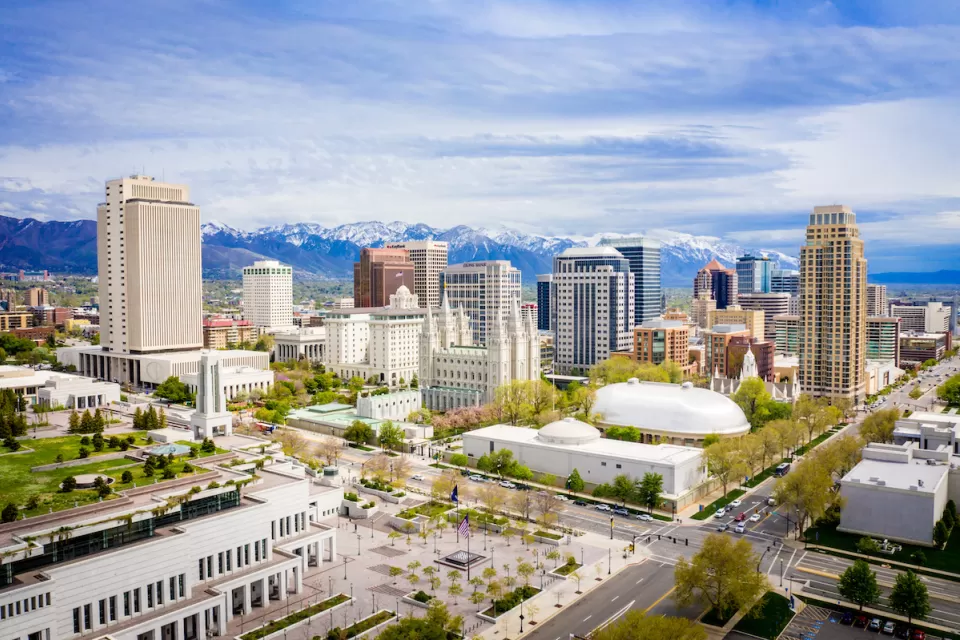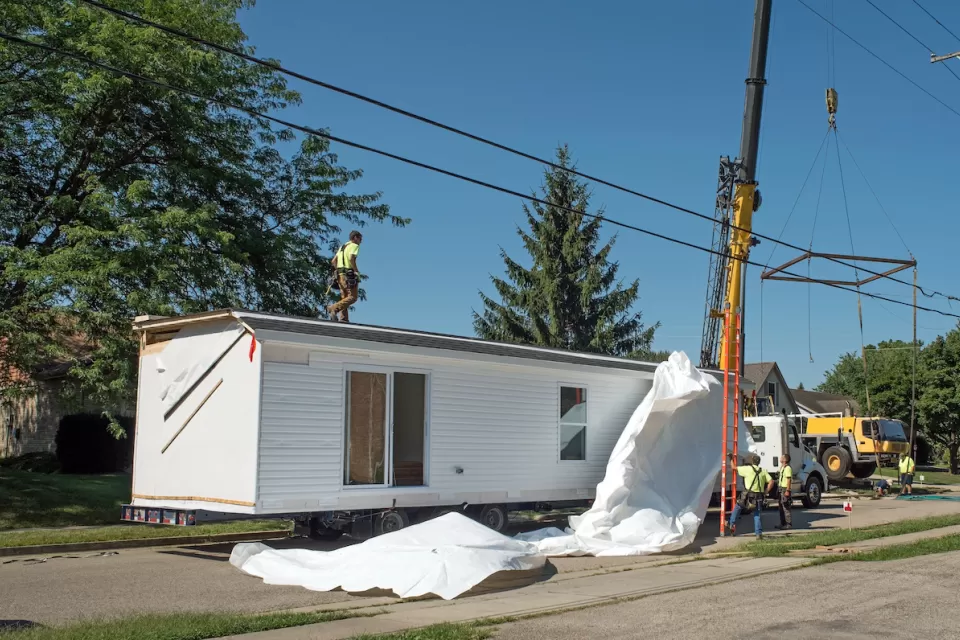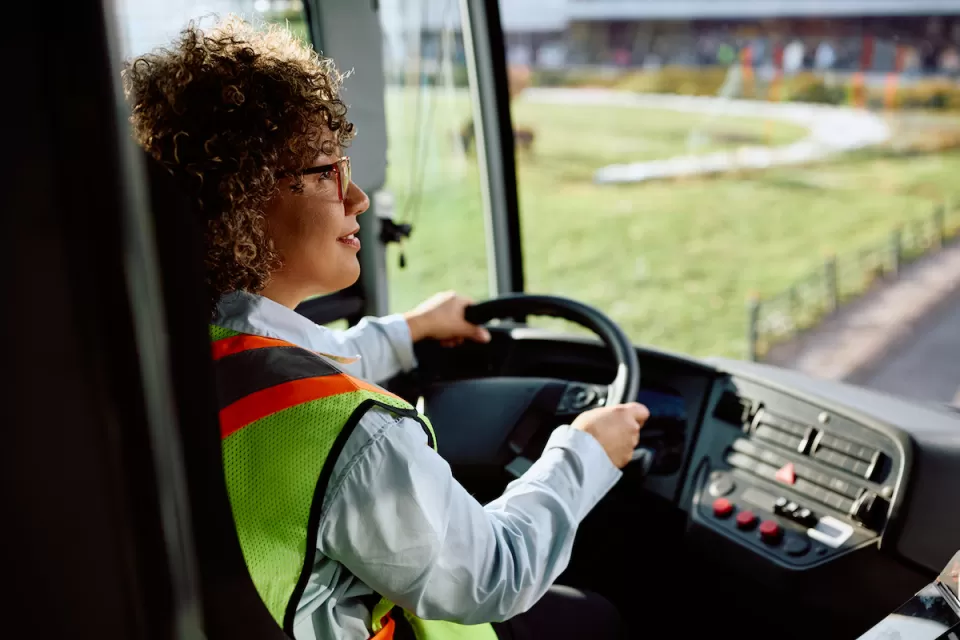 This six-course series explores essential urban design concepts using open source software and equips planners with the tools they need to participate fully in the urban design process.
Learn the tools for implementing Universal Design in planning regulations.
View More