---
Public markets and multi-purpose streets date back to the very origins of cities. Somehow, however, the last half of the twentieth century saw cities across America abandon these staples of urban life as the suburb, the automobile, and industrial food altered the trajectory of our national landscape and public health. Now, with the help of the Project for Public Spaces (PPS), what was old is becoming new again as communities across the country find creative ways to reinvigorate their environments and economies through placemaking projects.
In a discussion held in advance of PPS's related, back-to-back conferences this fall - Pro Walk/Pro Bike®: Pro Place in Long Beach, CA, on September 10-13, and the 8th International Public Markets Conference in Cleveland, OH, on September 21-23 - Planetizen managing editor Jonathan Nettler spoke with Gary Toth and Steve Davies about how America's cities departed from their historic connection between people and places, and how PPS is helping communities across the country get back on track by building healthier environments.
The following interview has been edited for clarity and length.
Planetizen: Historically, markets and streets were very much connected, with streets themselves often the setting for marketplaces. How and why has this changed? 

Steve Davies: Most community markets in cities started in the streets as a matter of practicality. In the 18th and 19th centuries street markets were a major feature in most American cities. They began to decline, in part, when cities began to build streetcar lines, as routes tended to go through major squares and streets and the markets were in the way. Combined with an interest in improving the sanitation of food and looking at public health issues, there was a gradual evolution of those street markets into indoor public halls and other off street locations that had a stronger sense of food safety than on the street. But a lot of farmers' markets today are back on the street, so in some ways we've come full circle.  

Gary Toth: In general, the whole transportation and community planning, community operation business started to separate at the beginning of the 20th century when cars came into being. Before then the streets were a very important public space and all sorts of exchanges were done on the streets, not just markets. Over time, as the cars came in, it offered the freedom for people to go find another space for your market, for your lawyer, for the pharmacy. They could put it two miles away. Before the car you couldn't do that because you had to walk everywhere.
There's a very interesting book about this (Fighting Traffic: The Dawn of the Motor Age in the American City), written by a guy named Peter Norton; he talks about how, even into the 1920's, people still felt quite comfortable walking around in streets and doing all sorts of things. Then all of a sudden there was a rise in pedestrian/vehicular conflicts. In the beginning, residents were holding the tide and talking about banning cars from the streets. But there was push-back from what was called "automobile-dom," including the AAA and the car makers and so on. By the 1930's the whole culture and mindset of America was changed so that streets were no longer viewed for public purposes, but for moving cars. The decline of the markets that Steve described was paralleled by, or was nested within, this whole bigger movement of the redefinition of what streets were for.

Steve Davies: Also, the emergence of the supermarket business in the 1930's and 40's was enabled by people having cars. Initially, grocery stores and super markets were in cities, and eventually they migrated to the suburbs, or the outer-most parts of cities, separating the food from the people living in cities unable to travel by car. Bigger picture, there was a trend in cities to modernize food and modernize the transportation system and all of these trends were working together to create a new form of city, which is what we've ended up with today.

Planetizen: Getting back to the idea that we've come full circle, do you find in the different communities in which you work that there's widespread acceptance for re-establishing the historic role of streets, or that you still need to convince people to rethink how they're using their streets and spaces?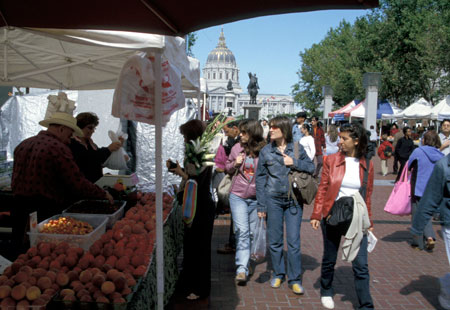 Gary Toth: I have not been to a city or community where there's universal acceptance that they need more of what we call Streets as Places. However I've also not been to a city where there aren't some folks already beginning to figure it out. Sometimes it's the bicycle/pedestrian advocates, sometimes it's the market people. The big trend these days is in health departments or YMCA-type programs leading the charge. The leadership is coming from champions within cities. So when we get invited in, what we have to do is help them spread the concept to a broader constituency.
Going back to that culture change described by Peter Norton. That change that started in the 20's is complete. Most of America thinks that streets are for cars. So when we go into places like Cleveland - where we were recently brought in by the health department to implement a Complete Streets ordinance - one of the first things I did was help them understand that there are different types of streets. And as we move to Streets as Places, we're not talking about turning every street into a 15 mile an hour street where people could set up a food stand in the middle of the street, but that there are still some streets that need to move goods around and cars around. But we need to reverse the trend where all of our streets are made that way.
So you go to Cleveland, or Los Angeles, or other cities in North America and you find almost all their streets now have been turned into car-oriented streets. And so what we advocate at PPS is a reversal of that, but not the elimination of streets for mobility. We still need some freeways, some cross-town expressways. That's part of the culture change and that eases some of that push-back from people that have had it ingrained in them that streets are for cars.

Planetizen: It's interesting that Cleveland's Health Department is leading the city's complete streets effort. How are cities building off their existing DNA to bring people from different advocacy groups (i.e. food access, walking, biking) together around placemaking and public health?

Steve Davies: In Detroit we're working with the Kresge Foundation to look at placemaking around local food stores and farmer's markets. It's the idea of addressing the food desert and the place desert problem together. In one neighborhood in central Detroit, where they have a non-profit produce store flanked by two empty lots and a four-lane street that is much too wide, we've developed a plan, not just to expand the food store to include a community kitchen, but to use the vacant lots adjacent to it for a community park and community garden, which visually can help to slow cars down. So it's a comprehensive look at that place as a focal point for the neighborhood. And I think this is the direction that a lot of health agencies, if they're not going in this direction, they need to go in this direction because you can't just address one problem. It's not just a matter of getting access to food, it's a whole range of other issues that are impacting these neighborhoods.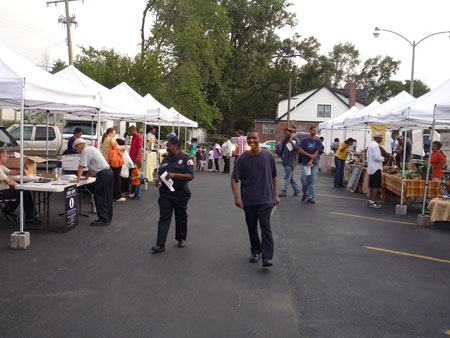 Gary Toth: I came from government. I spent 34 years in government and I still meet with people from government all around. In the 20th century, governments had the luxury of having a fairly reasonable cash flow and could get away with investing time, energy and resources into things that only had one purpose. But in the 21st century, that's gone. The era of single-purpose public investment is over. For instance, I was with Steve in Tupelo, Mississippi, where Steve led a discussion about relocating a marketplace at City Hall to a different area that needed to be activated, and where it could produce a synergy between a number of other things to accomplish other purposes.
As I think about the markets that I go to as I travel, the ones that I'm more likely to go to are the ones where there's other things to do, where they contribute to placemaking, or build off of existing placemaking. The one in San Francisco has become a huge destination. People go there because there are a lot of things to do. This helps to overcome the argument that there's not enough money around in government resources to just finance markets, or streets as places, or traffic calming, or Complete Streets, or waterfront investment. In Philadelphia the Water Department is teaming up with the Transportation Department so that when the Water Department, which has money, wants to do something about controlling storm water, they can do it in a way that accomplishes traffic calming. We try to encourage cities to view places such as markets or transit stops as assets that can be used for "economic gardening," to help enrich the area.

Planetizen: With public sector resources increasingly in peril, it's interesting to hear how public agencies are partnering to create multi-purpose investments. Looking outside the public arena, how are resources being marshaled from other areas, such as the private sector or the crowd?

Gary Toth: Going back to my days at the New Jersey Department of Transportation, we came to realize the incredible equity in the transportation system. Where we located our roads, our interchanges, our transit stations, our bus stops created a lot of opportunity for wealth and equity for the private sector. And for years, because we were in a silo, we just went ahead and did our job and made little attempt to try to shape the adjacent development so that they can contribute to what we we're doing.
When we started to hit the wall in the year 2000 or 2001, financially, we began to realize that we had to work with these developers, and that we had to present the case to them that said, "if we put a road in this location or if we allow you to have driveways at this location, it's going to have huge economic benefits to you." We don't have the resources anymore to invest in that. The old days of building an interchange so that somebody could open up a whole new area for development, they're gone. So we got smarter at working with the private sector and saying, "OK, you need to come up with some of this funding."
It's no different for instance than when a developer might come in, and often times they'll put $40 or $50 million into clearing up hazardous waste sites because once they clean it up, it can provide a huge return on investment for them. So this whole concept of working closely with the private developer is an emerging trend that a handful of states around the country are starting to figure out. And then as you flex it down to the more micro-scale level, it's something that PPS does with the few developers that see the light on this around the country, where they realize that it's in their best interest to have vibrant places and better streets, or better transit stations or better bus stops, because it can foster what we call "economic gardening." And so, yeah, one of the sources of money now is to work closely with the private sector so that we can tap some of the equity involved with placemaking and with street improvements.

Steve Davies: Both the bike/ped movement and the farmer's market, local food movement, are spearheaded by "local zealous nuts," as we like to call them: people that are really good, hard-working local advocates. Most markets today wouldn't start up without these local people that are really behind them.
I know that there's unfortunately very little funding for markets these days of any kind. So people sort of cobble together whatever money and resources they can, and start them on a shoestring. I see funding decreasing, and it looks like more and more, communities are going to have to rely on themselves rather than state or federal grants.

Gary Toth: Fortunately, a lot of the street improvements that will be needed in order to foster biking and walking are lighter, quicker, cheaper. They're less expensive than building some of these new freeways; to build twenty miles of a freeway is going to cost a billion dollars. A lot of complete streets improvements can be done with paint. We chose Long Beach as the site for Pro Walk/Pro Bike 2012 because they made some meaningful improvements to bicycle and pedestrian activities for a relatively low cost. It's amazing how inexpensive it is.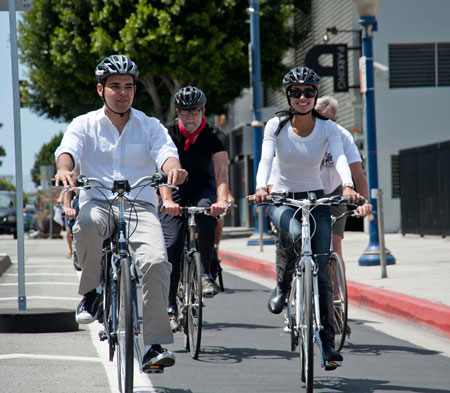 In terms of other sources of funding, the health departments and the Center for Disease Control are the sources of funding for many of our recent projects. Some of the alternative transportation funding is coming in because of recognition of the connection to health. In Long Beach in September, when we do Pro Walk/Pro Bike, we're bringing in Mary Nichols from the California Air Resources Board to address one of our plenary sessions on a major new program that will use air quality funding for biking and walking infrastructure starting in 2013. So there are all sorts of creative ways that people are finding funding. People will start learning how to tap into these things as time goes on.  

Steve Davies: In the market world, people are getting funding because markets bring a broad range of benefits to communities, in addition to the health point of view. They can create local jobs by opening up opportunities for people to start businesses, they link urban and rural economies, and they have a strong placemaking component, so markets can draw on those interested in a variety of outcomes.
Historically, we should remember that public health agencies in the 19th century were very much about city planning, about light and air and safe water and sewage systems; the focus of the public health movement really was on city planning. The public health profession got oriented more toward vaccinations and preventative care, but today because of the obesity epidemic and the epidemic of obesity-related diseases, they're having to re-engage with cities again. This is a big challenge for the profession, and the training of public health professionals today is very different than it was even ten years ago.
---
Registration is currently open for both Pro Walk/Pro Bike: Pro Place and the 8th International Markets Conference. Please note that AICP CM credits are available for PWPB:PP attendees, and that standard registration for that event ends this Friday, August 10th, at which point rates will rise.

Steve Davies is a Senior Vice President at the Project for Public Spaces, where he has worked since 1978. Steve has been instrumental in creating and shaping key programs at PPS over his tenure including PPS' public market program, transportation program and PPS' work in Eastern Europe. Steve has co-authored and written many books and articles, including Public Markets and Community Revitalization, Managing Downtown Public Spaces and The Role of Transit in Creating Livable Metropolitan Communities.

Gary Toth is the Director of Transportation Initiatives at the Project for Public Spaces, and a strong advocate for re-thinking Streets as Places. Prior to joining PPS, Gary worked within the New Jersey Department of Transportation for more than three decades, where he was one of the founders of the NJDOT's Context Sensitive Solutions (CSS) program. Gary is a sought after resource and speaker on CSS and Integrating Transportation and Land Use.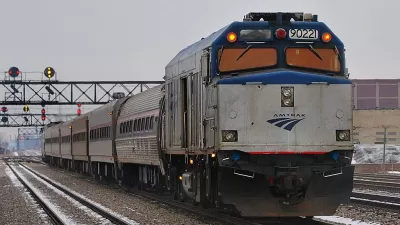 Amtrak Ramping Up Infrastructure Projects
Thanks to federal funding from the 2021 infrastructure act, the agency plans to triple its investment in infrastructure improvements and new routes in the next two years.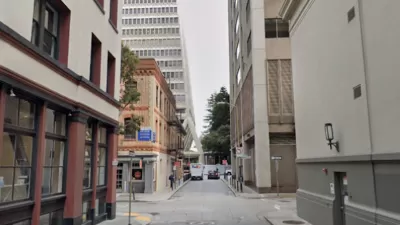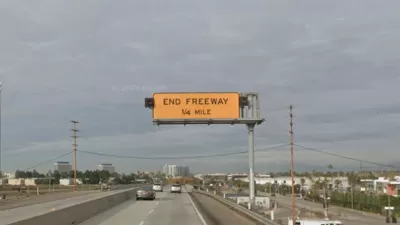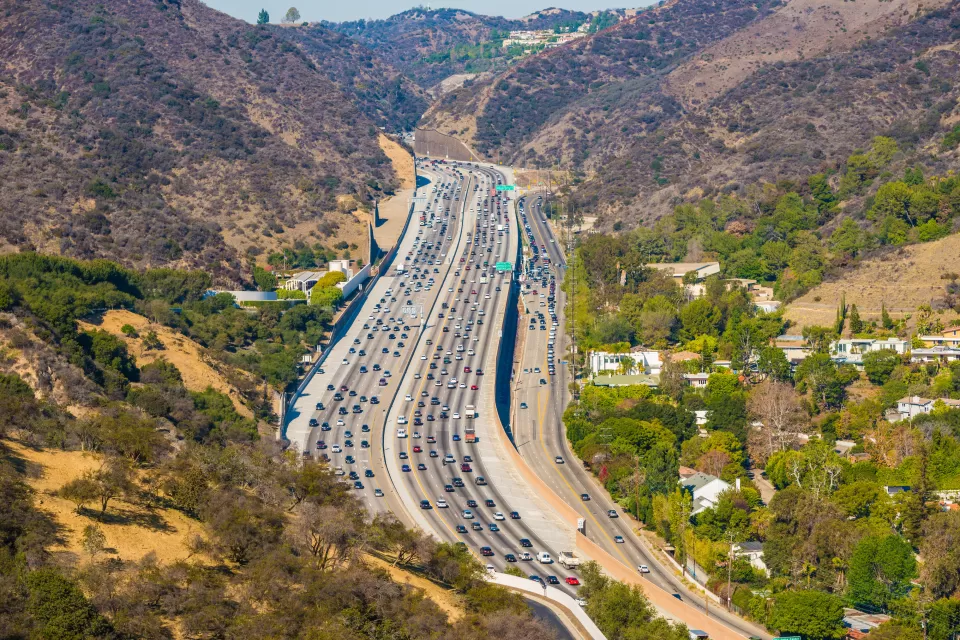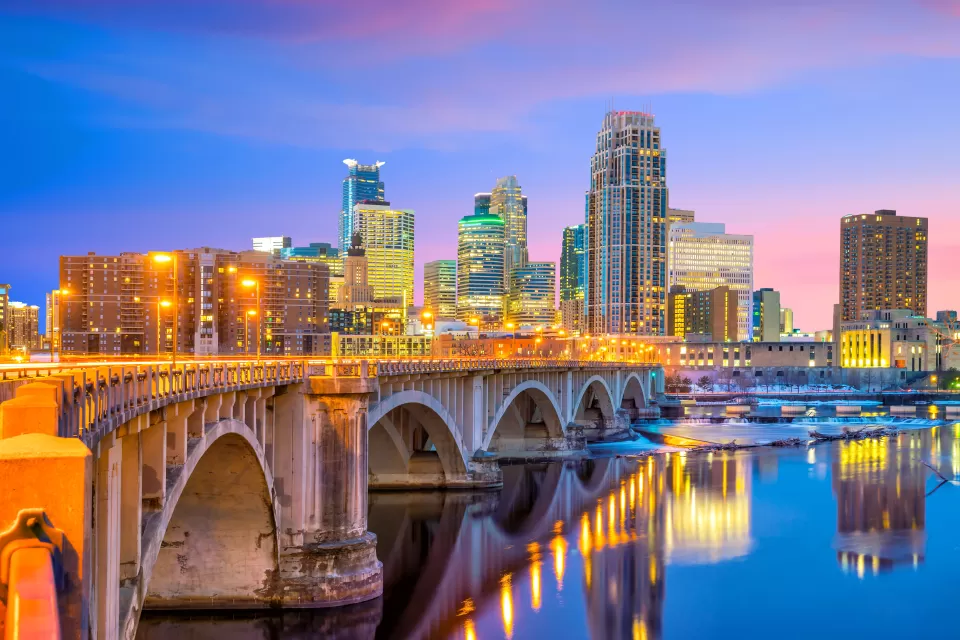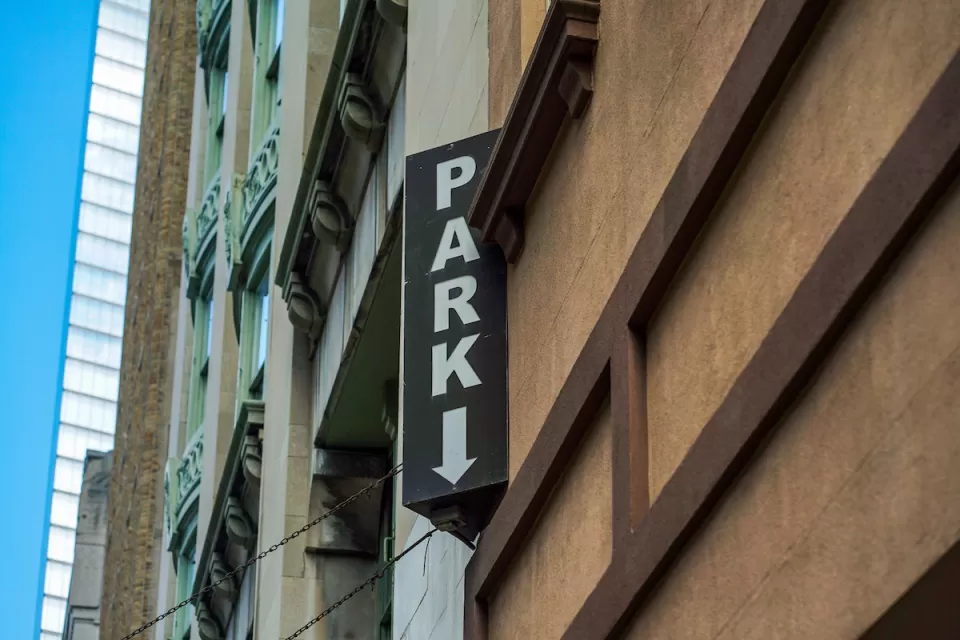 This six-course series explores essential urban design concepts using open source software and equips planners with the tools they need to participate fully in the urban design process.
Learn the tools for implementing Universal Design in planning regulations.
View More