...except with architects, who are still creating utopian visions. A new book gathers works by 70 such architects and includes a "linear city" thousands of miles long proposed by an Italian architecture firm.
John Bentley Mays of The Globe and Mail says that some of the projects in the new volume, assembled by Berlin artist Lukas Feireiss, are "delightful, intriguing, daring."
"Others," he says, "like the artificial planet, I am glad we will never see."
The book is called Utopia Forever: Visions of Architecture and Urbanism.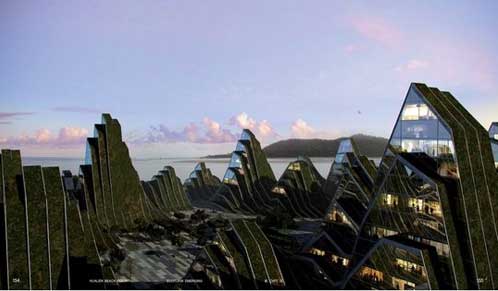 Image courtesy of Gestalten
Topics