Highest and Best Use of Empty Shipping Containers
The DeKalb Market on Flatbush Avenue in Brooklyn showcases adaptive reuse of old shipping containers at its best with an eclectic mix of small shops, picnic area, food vendors, urban garden, and DJ booth.
Leonel Ponce describes the industrial urban space:
"A proper amount of insulation is placed between the metal and drywall layers; together with air conditioning a controlled environment is created within each capsule. [...] Whether fully finished or still in progress, the vendors of DeKalb Market exemplify Brooklyn's young new economy. These artistic individuals, innovating to thrive in a period of uncertainty, finally have a home that matches their creativity and improvisational spirit."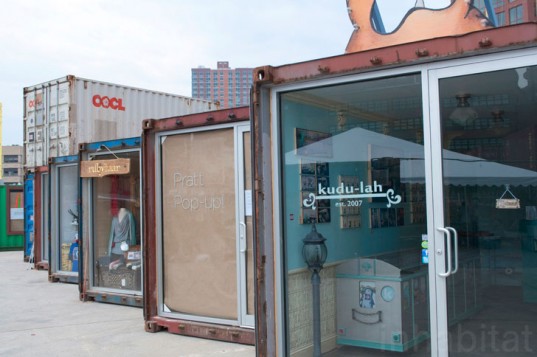 Opened last weekend, the DeKalb Market is developed by Urban Space and Youngwoo & Associates.
Correction appended.
Published on Monday, July 25, 2011
in