National Trust Picks Most Endangered Places for 2011
The National Trust for Historic Preservation releases a list each year highlighting their Top 11 Most Endangered Historic Places. This year's list includes buttes, hospitals, forts, alleys and John Coltrane's home in Dix Hills, New York.
The NTHP's site includes a map showing the location of each endangered place, and explains why those sites are at risk.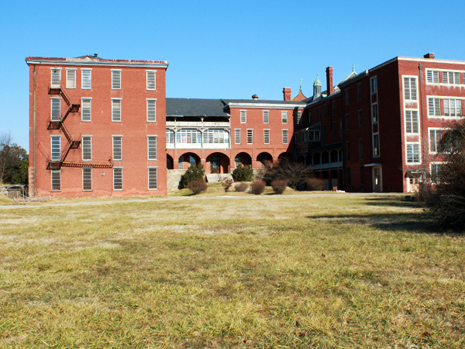 One of the most interesting sites on the list is Belmead-on-the-James in Powhatan County, Virginia:
"A little-known landmark of African American heritage, the 2,000-acre site along Virginia's James River was transformed by Saint Katherine Drexel from a slave-holding plantation into a pair of innovative schools for African American and Native American students. Closed in the 1970s, the historic buildings set in rolling hills and wooded glades of the riverfront campus, including a striking Gothic Revival manor house designed by Alexander Jackson Davis, are deteriorating and need emergency repairs."
Check out the NTHP's site for the full list and to donate to the cause.