Street Artist JR Turns Stoops Into Portraits
Faces are appearing in Brooklyn, plastered along the slats of front stoops as part of a participatory public art project by famous French street artist JR.
JR is recruiting anyone who'd like to participate to make their own JR-style street art. Here are the instructions, from the project website:
"Upload a portrait. Receive a poster. Paste it for the world to see."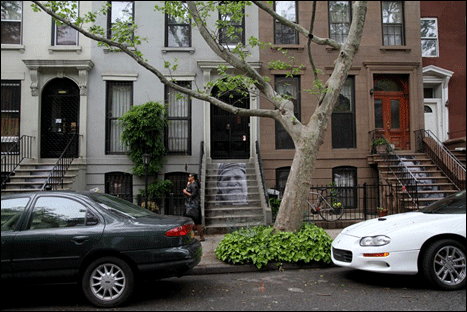 Lots of pictures over at Robots Will Kill.