America's Second Most Obese City Get Better Access to Healthy Foods
Birmingham, Alabama is creating a new system of open markets that will bring fresh foods as well as more social space for the city's residents.
In conjunction with the Project for Public Spaces, the city of Birmingham will develop more public markets which it believes will increase the availability of quality, fresh food,and better the social activities of city residents. According to the PPS:
"These hubs are places where people can do much more than just buy fresh, affordable food. Food Hubs are vibrant community centers where neighbors can meet each other, attend cooking classes, learn about nutrition, and get health care."
Here is one plan for Birmingham's Main Street: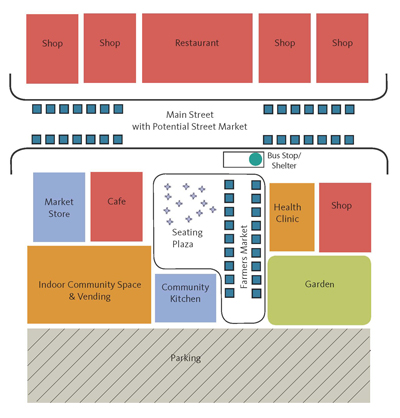 Published on Wednesday, March 2, 2011
in