---
Another ingenious solution to an urban transit dilemma has made its way north from the cities of Latin America. Recently opened in Portland, Metro Cables have already provided a low cost rapid transit solution for Caracas, Medellin and Santo Domingo. The gondola lines are cheaper than light rail transit, and able to navigate more topographically challenging terrain than buses.
The continent that gave the world Bus Rapid Transit (BRT) is at it again, this time transforming ski lift style urban gondolas into fully-integrated parts of their public transit networks.
Is it absurd to travel to work in a ski lift?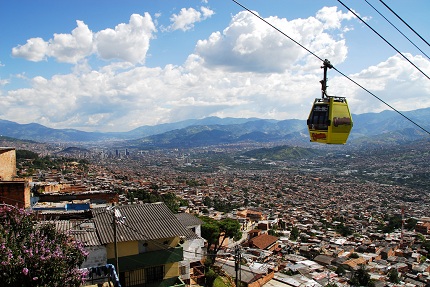 To North Americans, probably. The idea transcends the absurd into the laughable.
Yet South America may have the last laugh. Because for residents of our neighboring continent to the south, commuting via gondola is becoming more and more common. Normal, even.
Without much fanfare or attention, Latin America has become the epicenter of a growing movement towards integrating Cable Propelled Transit (CPT) systems into larger transit grids.
The idea, which first began in Medellin, Colombia has since spread. Over two dozen other cities in Latin America are now exploring, building and/or planning systems of their own. This without barely any notice from western, developed nations.
Such revolutions are not, however, unique to South Americans. After all, they're the ones who crafted the most recent revolution to sweep through public transit circles: Bus Rapid Transit (BRT).
BRT was born in Curitiba, Brazil in the mid 1970's and it revolutionized intra-urban bus travel. And like many great innovations, this one was sparked out of pure necessity. Higher-order technologies such as Light Rail Transit (LRT) and underground metros were all but unaffordable to Curitiba, yet the city's growth required a comprehensive transit system.
Faced with extremely constrained finances, city planners needed to get creative and so devised a series of private rights-of-way (ROWs) and fare collection tube-stations. These innovations allowed buses to operate outside of mixed traffic and reduced dwell times at stations. The additional innovation of double-articulated buses allowed Curitiba to move volumes of people comparable to LRT and subways but at a fraction of the cost.
The Curitiba model (which English speakers would later dub BRT) spread to several South American cities and then out into the rest of the world. In 2005, Los Angeles opened the Orange BRT Line, arguably the highest-profile BRT line in the United States.
Like BRT, the drive towards cable transit began out of necessity.
Ten years ago, planners for Metro Medellin (the city's transit agency) sought to expand their transit network into the isolated barrios that ringed Medellin's core. But in the early part of the last decade the city was severely cash-strapped and was struggling with poverty, crippling violence and ongoing wars between paramilitaries, guerillas, drug cartels and the police force.
Standard transit technologies were simply too expensive and, even if they hadn't been, the steep unplanned maze of roads, alleys and houses characteristic of the barrios made any street level transit infrastructure physically impossible.
Inspired by a tourist gondola in nearby Caracas, Medellin therefore endeavored to become the first city in the world to fully-integrate ski lift style gondolas into their public transit network. The technology was cheap, fast and safe and it furthermore eliminated all topographical challenges. The initial line opened in 2006 - at only 2 km in length – and now moves up to 40,000 commuters per day, equivalent to Toronto's famed Queen Streetcar Line; one of the busiest and longest in the world.
The Metrocable (as it's called in Medellin) has been a roaring success and since its opening, Medellin has added an additional 8 km of Cable Propelled Transit lines throughout the city with plans for half dozen more lines. A second, parallel line is planned near the original to ease congestion that resulted from the system meeting ridership double what was forecasted.
Not to be outdone, Caracas, Venezuela recently opened their first Metrocable line and are currently building a bottom-supported Cable Car system connecting two separate subway lines. Caracas has plans for another 8 Metrocable lines, increasing their cable network coverage 10 fold.
"Disruptive Technology"
Like BRT before it, CPT is the perfect example of what Harvard professor Clayton Christensen calls a Disruptive Technology. According to Christensen, Disruptive Technologies are "simple, convenient-to-use innovations that initially are used by only unsophisticated customers at the low end of markets."
(This is not to suggest that Colombia, Venezuela, Brazil or any other part of South America is unsophisticated or a market of lower-quality. But if you replace the terms "unsophisticated" and "low end" with "developing" you get a fairly accurate picture of what is now occurring with cable.)
Should these innovations prove competitive in more developed markets, the innovations leap up the value chain and become coveted by those higher markets, completely remaking and disrupting existing industries.
That's exactly how things like illegal file sharing – which began as a phenomenon for poor, university students – changed the way the world consumes music, movies and all forms of media. And there's no reason to believe it won't happen with urban gondolas.
The key to any Disruptive Technology is the environment in which it's born. If the environment insulates and protects the innovation from unwanted attention and outside competitors then it can be incubated effectively.
Because higher market competitors tend to either ignore or dismiss Disruptive Technologies when they're in their infancy, these technologies and industries can make mistakes, learn lessons, build their coffers, and gain market share and experience without ever having to aggressively compete for business.
And because Disruptive Technologies learn from their present experiences rather than relying on the outdated models existing industries are built on, they have a distinct advantage when they make their move into more developed markets.
This is precisely what occurred with cable over the last 10 years:
Colombian economics prevented Light Rail from entering the market due to the cost of the technology. Equally important, the physical structure and topography of the barrios in Medellin and Caracas precluded all transit technologies – including bus – from servicing hillside barrios.
Meanwhile, over a period of just six years, the cable industry doubled the capacity of their aerial systems and almost doubled their speed. The industry learned how to implement multi-station systems, long lines, full-integration with existing transit technologies and how to accomplish extreme turns.
Most importantly, the absurd nature of urban gondolas allowed the technology to fly under the radar of virtually all competitors and a lack of existing research prevented those competitors from learning about cable.
In other words, Cable Propelled Transit was allowed to incubate and mature. The technology had always been cheap and safe, but hadn't yet tackled the unique challenges that complex urban markets present. That's changed and now the technology is a legitimate and proven alternative for the urban public transit market.
Cities around the world are taking notice. Three cities in Algeria are currently building 5 separate CPT lines; North Palmerston, New Zealand recently tabled an urban gondola proposal; a scholar in Toronto, Canada has been commissioned to investigate the technology's application in Mecca, Saudi Arabia; and transit officials in Baden, Switzerland are exploring the idea. Other cities, meanwhile, with no topographical challenges (save for traffic) are also paying attention. All this, of course, in addition to the massive amount of activity in South America.
Believe it or not, but someday in the near future you might be riding a gondola to work. And if not you, well then your children probably will.
---
Steven Dale is the founder and principal of Creative Urban Projects (CUP Projects), a small planning shop in Toronto, Canada. He is an expert on Cable-Propelled Transit with several years experience researching and consulting on the matter. Steven recently launched The Gondola Project, an information campaign in support of CPT. For more information, visit The Gondola Project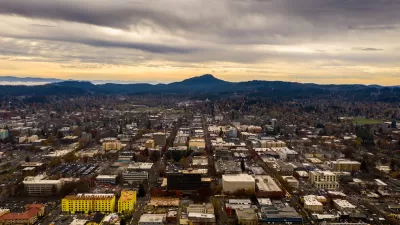 Eugene Ends Parking Minimums
In a move that complies with a state law aimed at reducing transportation emissions, Eugene amended its parking rules to eliminate minimum requirements and set maximum parking lot sizes.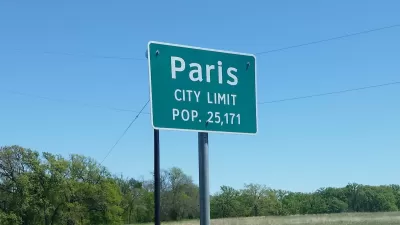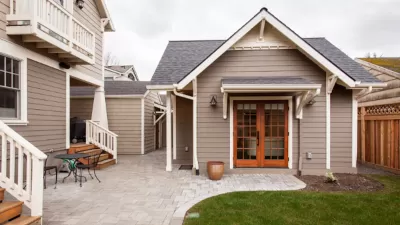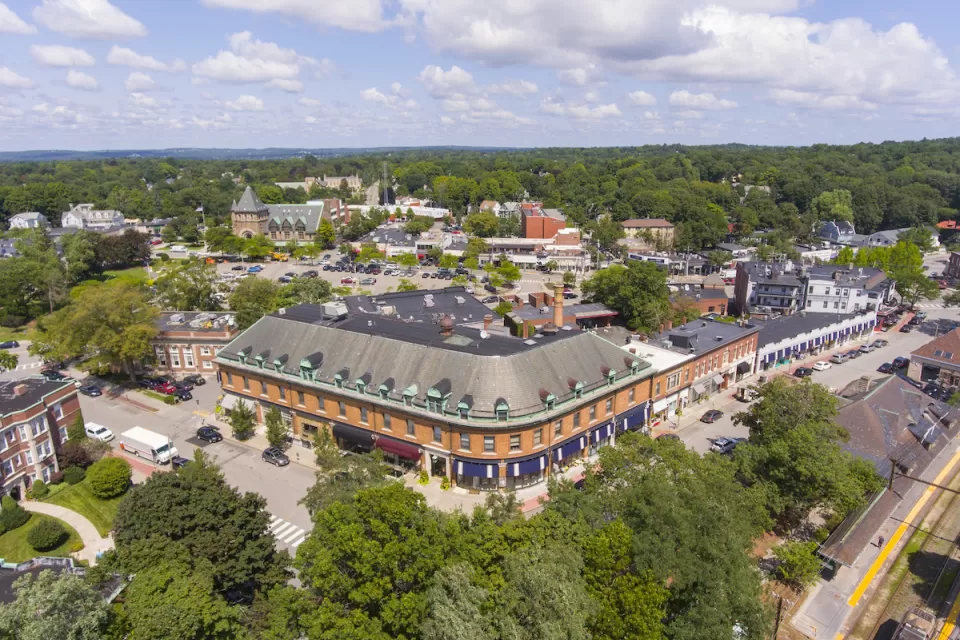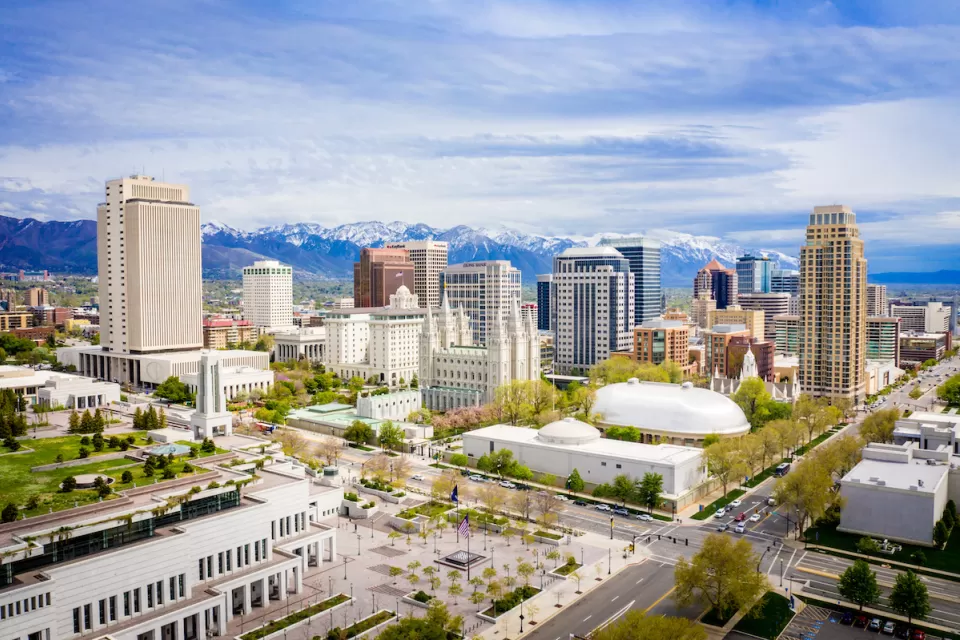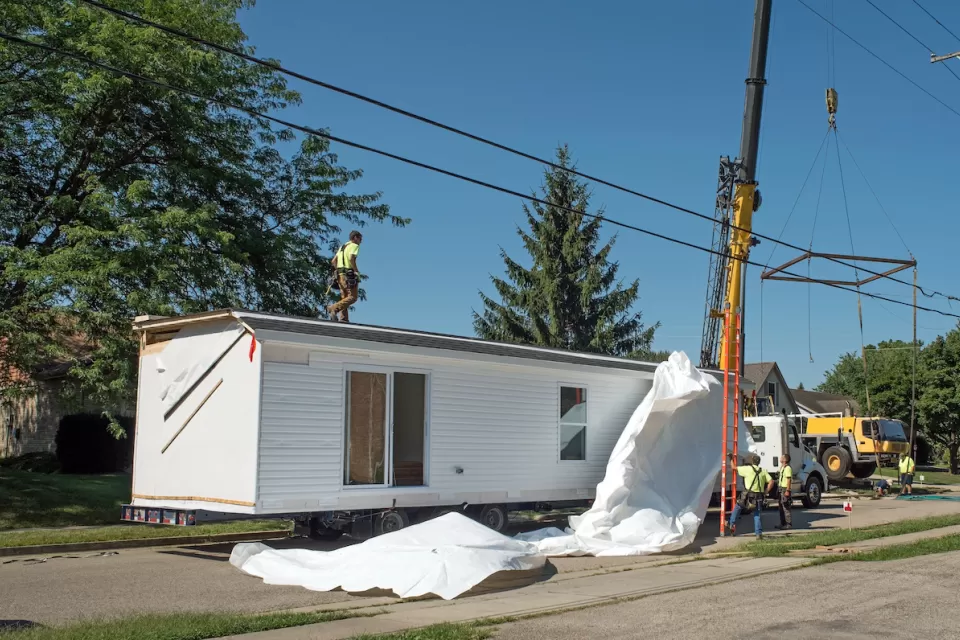 This six-course series explores essential urban design concepts using open source software and equips planners with the tools they need to participate fully in the urban design process.
Learn the tools for implementing Universal Design in planning regulations.
View More